How to use the Microsoft Teams free version
Microsoft Teams has a free and a paid version. For both basic messaging and calling, the free version is just as good as any of the premium/enterprise licensed versions. It obviously has lots of limitations compared to a licensed version e.g., you can't see your scheduled meetings even though you can schedule them.
The Microsoft Teams free version can be used with any email but you need to sign up for it which isn't as straightforward as it sounds. You have to click the right link to do the job.
Microsoft Teams free version
The Microsoft Teams free version allows users to;
Create as many teams as they like.
Invite anyone to the team.
Create as many channels as you like (limited to 200 channels).
Make audio and video calls.
Send text messages.
Share files.
Use select apps.
Sign up for Microsoft Teams free version
To sign up for the Microsoft Teams free version, follow these steps.
Visit the Microsoft Teams sign up page here.
At the top right, click the Sign up for free button.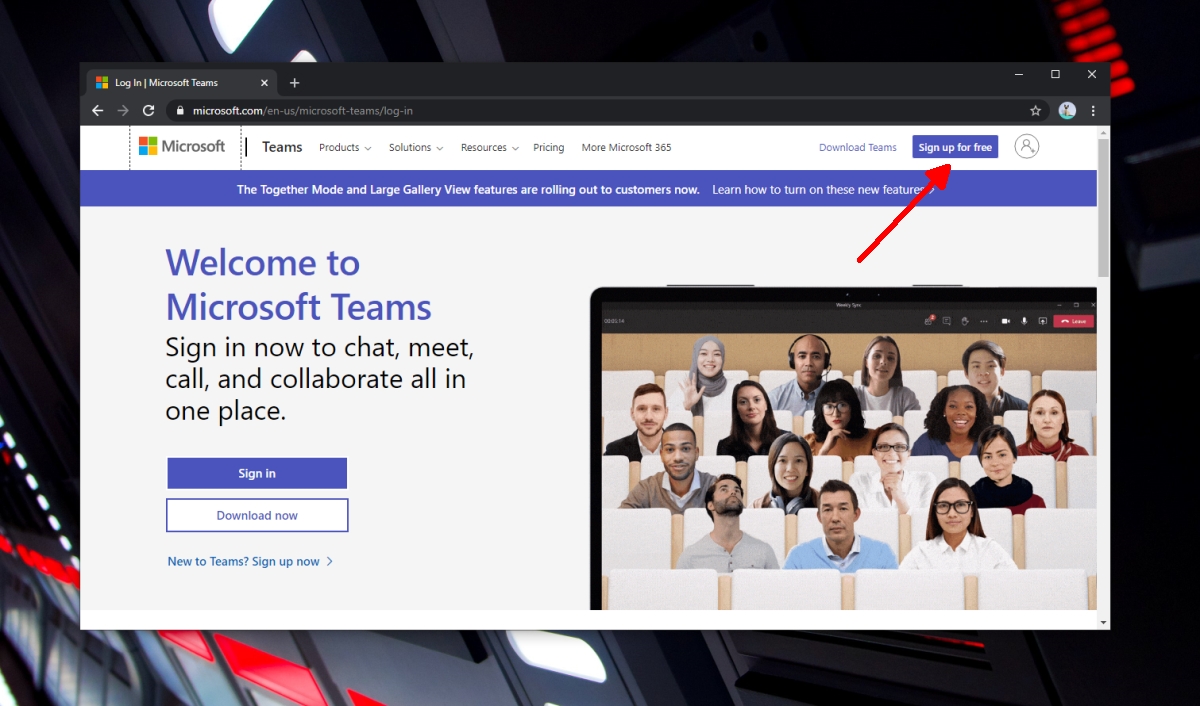 Enter an email that you will use to sign in to Microsoft Teams.
Select how you want to use Teams; personal, school or education, or work.
Click Create Account.
Set up a password.
Complete the sign up process.
Enter details for the team you will set up.
Click Set up Teams.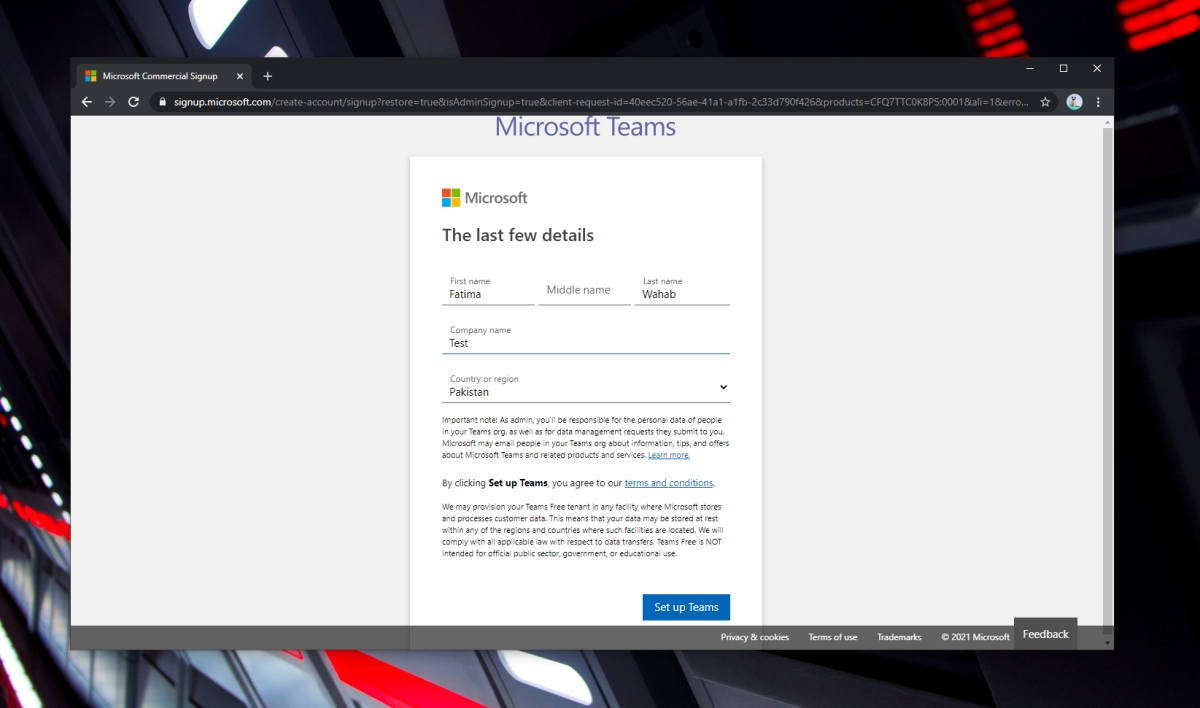 Allow Microsoft Teams to sign in and do not close the browser until sign up is complete.
Once sign up is complete, you can launch the Microsoft Teams desktop app or go to the web app.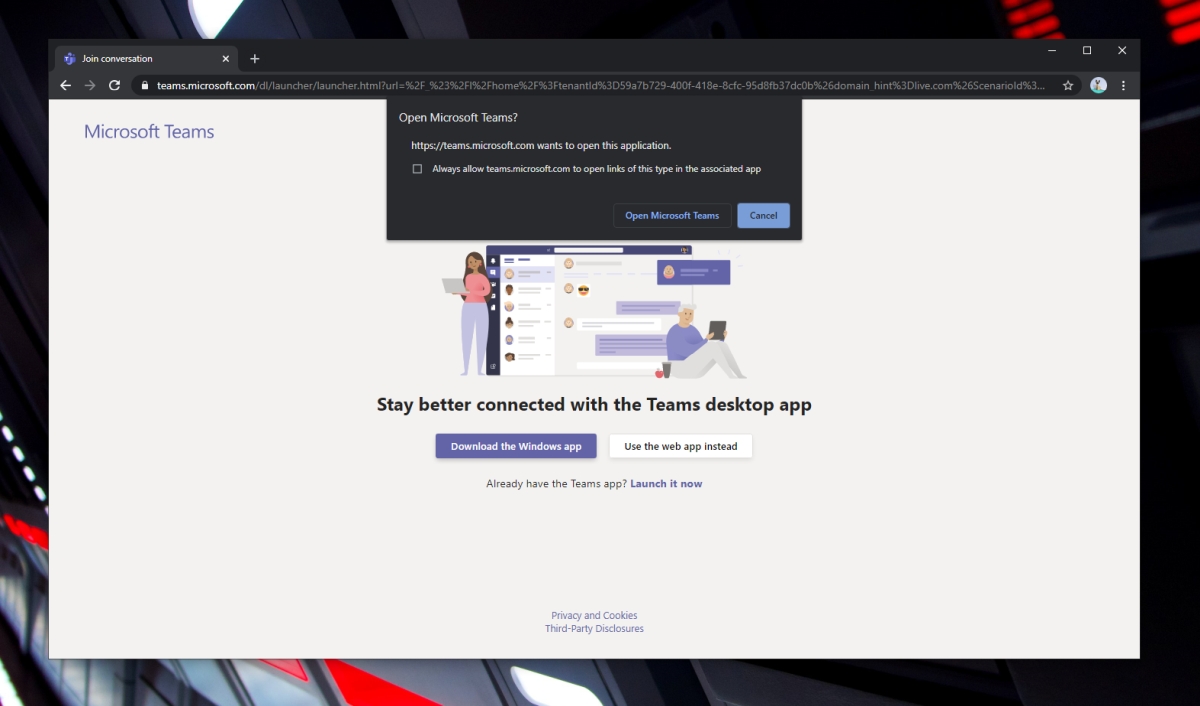 Upgrade Microsoft Teams free version
If you like the free version of Microsoft Teams but would like to use its more advanced features, you will have to upgrade your license. Microsoft Teams issues licenses on a per-user basis and you have to pay for an entire year's subscription.
Open Microsoft Teams.
Click your profile icon at the top right.
Click Upgrade on the menu.
Select a license type.
Your Microsoft Teams will be upgraded.
Note: licenses take up to a day to be applied.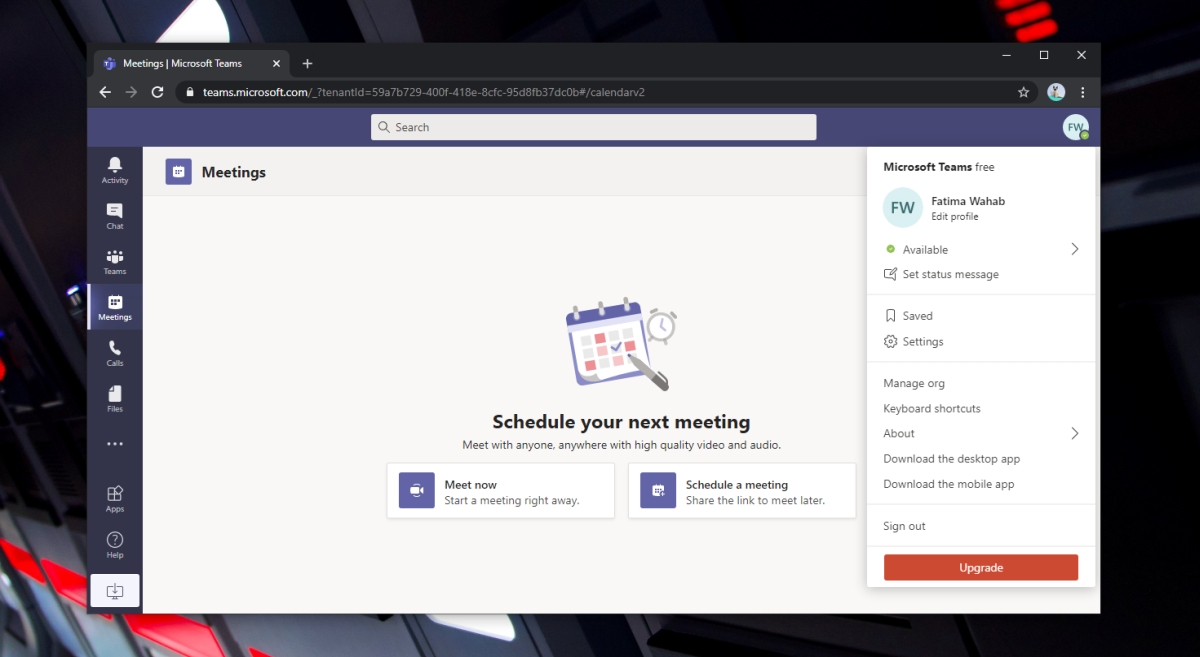 Conclusion
The one important thing about signing up for the Microsoft Teams free version is to click the 'Sign up for free' button. If you click the Sign Up Now option, you won't be signed up for free and you won't be able to sign in with the account you create unless you buy a license.