How to Fix Discord Won't Open
Discord is a feature-rich app but the features do not drag down its performance. The app remains robust and you won't run into problems with it often. However, sometimes you'll see Discord not opening. You might have closed/quit it one day, and the next day it may stop working. In some cases, Discord may be running but you won't be able to get the app window to open. Here are a few things you can try if Discord won't open.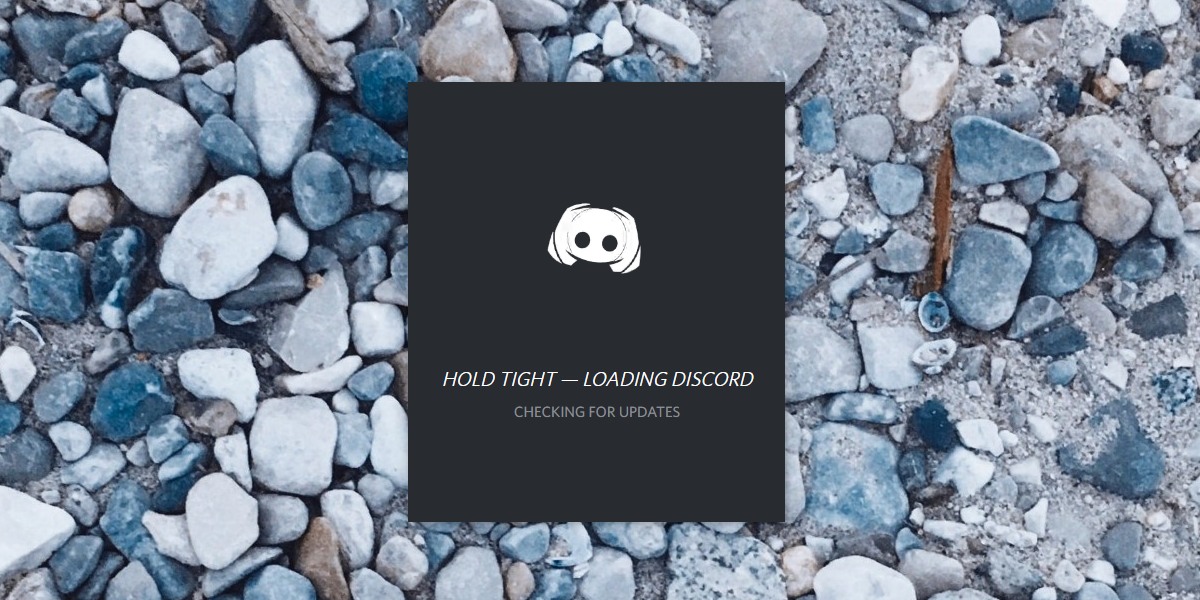 Discord won't open: fixes
Discord not opening may be a fluke or there may be a problem with the app. If you're persistently unable to open Discord, the installation may have been corrupted. Regardless, here are some solutions that will help you fix whatever's wrong with the app.
RELATED READING: Discord 'No Route' Error [FIX]
1. Quit the Discord app
Sometimes apps have trouble starting up. It's not something that happens with just Discord. It can happen with almost any app. To fix it, you need to quit the app, and open it again.
Tap the Win+R keyboard shortcut to open the Run box.
In the Run box, enter the following, and tap Enter.
Taskkill /IM discord.exe /f
A Command Prompt window will appear on the screen. When it closes, all instances of Discord will have been killed off.
Open Discord.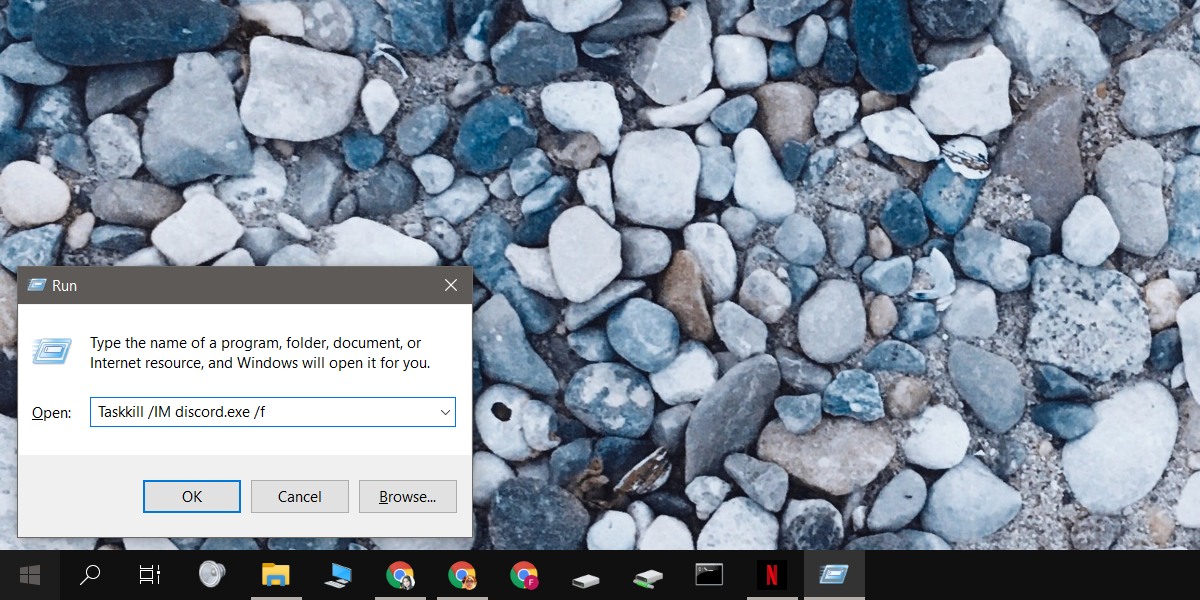 2. Clear app files
Discord saves files to your user folder. These aren't files that are added as part of the app's installation. They're mostly related to settings and profiles. If there's a problem with these files, the app may not open.
Open File Explorer.
Navigate to the following location. Replace 'YourUserName' with your actual username.
C:\Users\YourUserName\AppData\Roaming
Delete the Discord folder.
Next, navigate to the following folder. Again, replace 'YourUserName' with your actual username.
C:\Users\YourUserName\AppData\Local
Delete the Discord folder.
Launch Discord.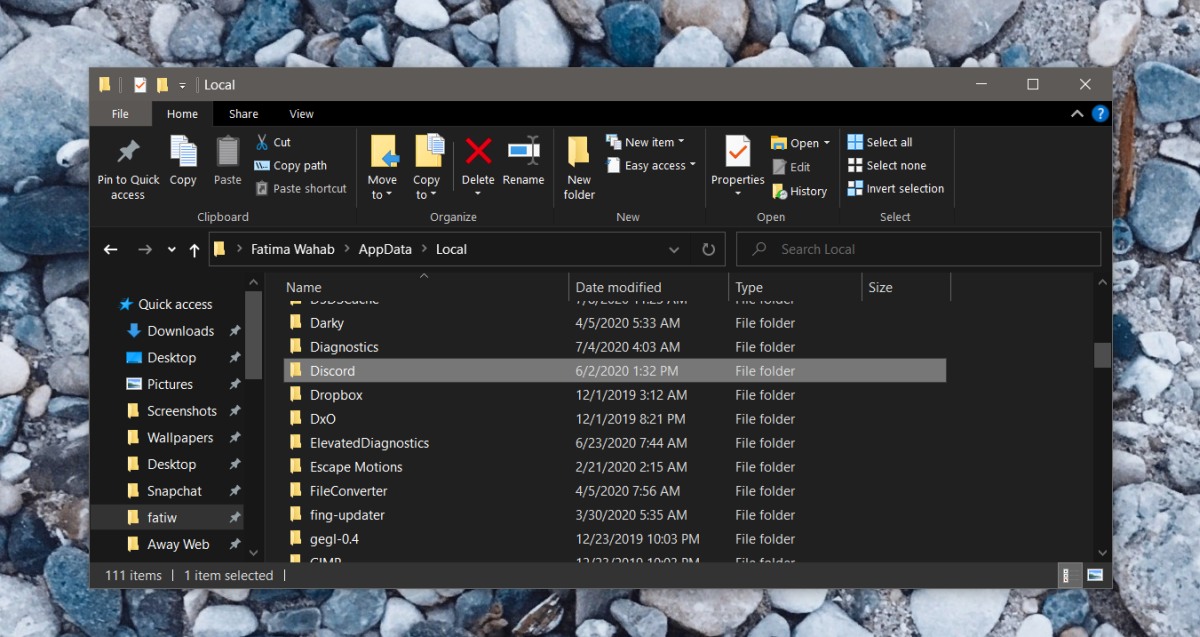 3. Turn of your VPN
If you're using a VPN on your system, it may be interfering with Discord. Discord normally runs fine with VPN apps and the developers do not advise against using one however, not all VPNs and VPN apps are the same. It's possible that the one you're using is interfering with the app. Turn it off, and try running Discord.
ALSO READ: How to fix Audio not working on Discord
4. Log in to Discord web
You don't necessarily need to use the Discord desktop app to use the service but it makes for a better experience. It does have a web app that you can use and sometimes, simply signing into the Discord web app will fix problems with the desktop app.
Visit Discord.
Sign in with your account.
Close/kill Discord on the desktop.
Send a few messages over the web app.
Launch Discord on the desktop and it should open.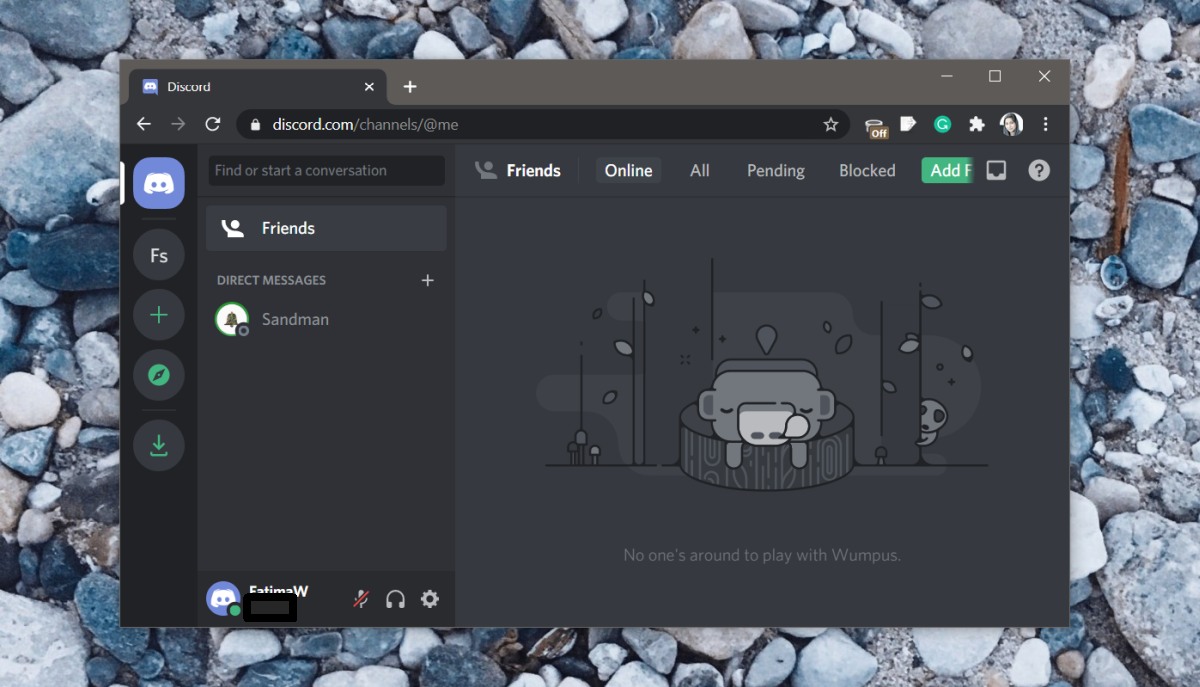 5. Uninstall and reinstall Discord
If all else fails, uninstall and reinstall Discord. It's not the most elegant solution and it will take a little time but it will resolve the issue.
Open Control Panel.
Go to Programs>Uninstall a program.
Look for Discord in the list of installed programs and select it.
Click the Uninstall button at the top.
Once the app has been uninstalled, download and install it again.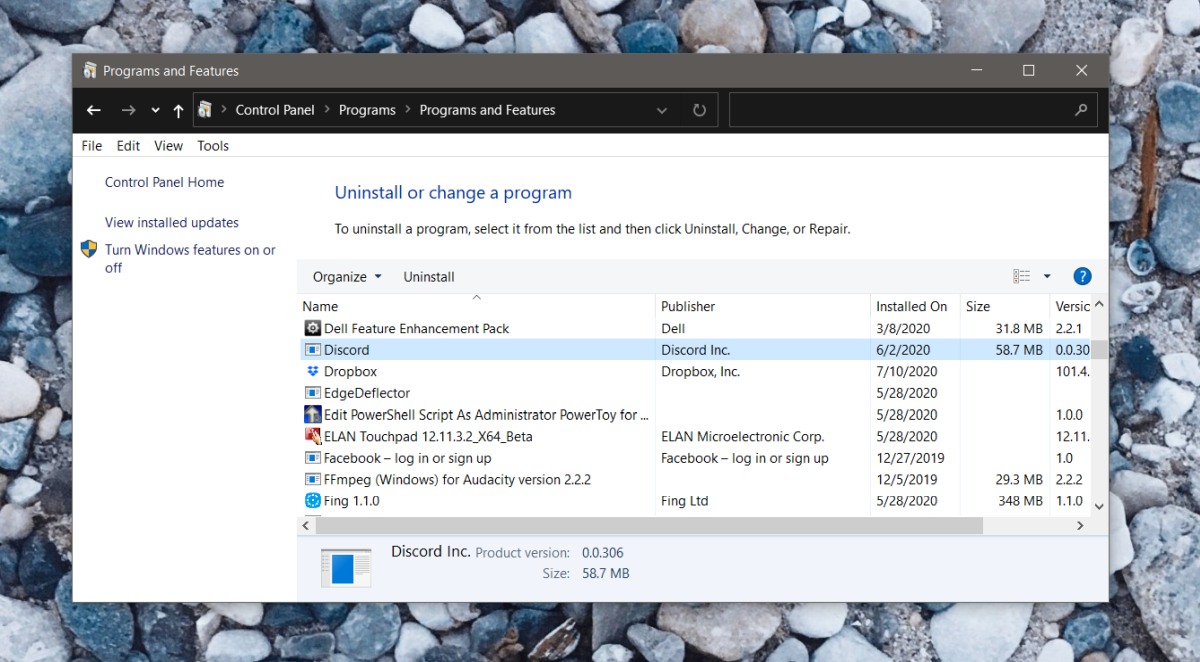 Discord not opening: Conclusion
Discord is a stable app. It can run into problems but it's rare for the app to be rendered unusable.
When you're experiencing Discord won't open, note that a reinstall will fix whatever problems it's having when nothing else will; so getting it up and running again, is quite easy.