We are reader supported and may earn a commission when you buy through links on our site.
Learn more
How to Access Blocked Sites in Egypt
The Egyptian government blocks its citizens from accessing a growing list of websites, but there are some solid workarounds you can still use. Foremost of these is to use a VPN, which hides your identity online by encrypting your Internet connection, letting you slip past censors to view your favorite blocked websites. We show you how to get started below.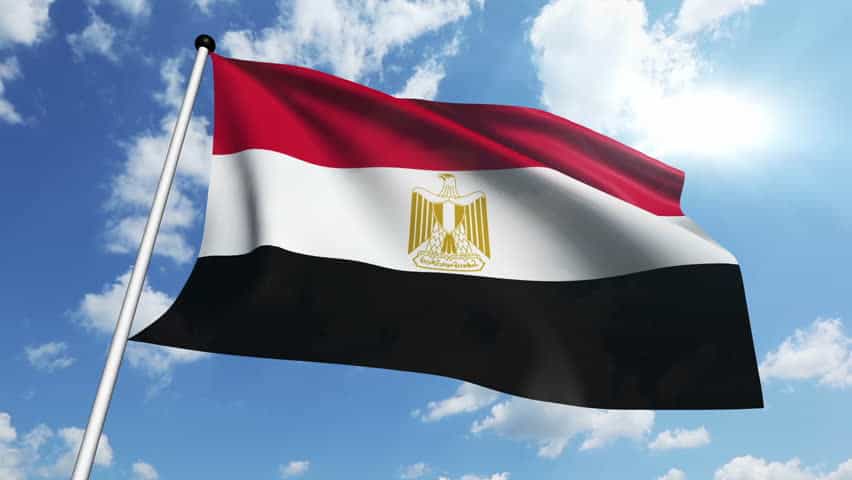 Censorship in the Middle East is not a new phenomenon. In Egypt specifically, the government encouraged internet filtering and harsh restrictions for years. In 2017, internet freedom dropped even more as the Egyptian government placed hundreds of new website blocks, and since the government was recently re-elected, there is no stop in sight for these developments.
Facing instability, we urge you to take control of your right to privacy online with these secure VPNs:
NordVPN – Best for Egypt – NordVPN has the most impressive toolbox of cybersecurity features, and can counteract Egypt's intense OpenVPN ban without breaking a sweat.
Surfshark – A young provider with advanced methods and protocols capable of bypassing highly sophisticated censorship.
ExpressVPN – When you can't afford to sacrifice speed, go with the fastest provider on the market.
CyberGhost – Allows you to simply click "unblock basic websites" while it handles the advanced configuration.
PrivateVPN – This privacy-focused VPN ensures the anonymity of its users by owning and maintaining their entire network.
PureVPN – No stranger to breaking through government censorship, including China's Great Firewall.
In 2011, riots were triggered after the arrest of 25-year-old blogger, Maikel Nabil. This sparked a series of riots and, eventually, the government responded with harsh blocks on major sites like Twitter and Facebook, later on shutting down the entire Internet. The good news is that having decided to get a VPN, you will not have to face similar shocks in the future. A quality VPN uses strong enough encryption that will provide you with ultimate privacy, and allow you to access blocked or restricted content from countries with harsh Internet laws. In this article, we will explain how to pick a good VPN, give you our top recommendations, and discuss the reasons you need a VPN service in Egypt.
30-days money back guarantee
Use a VPN to beat government censorship
Access to websites may be blocked in Egypt for several reasons. First of all, harsh governmental restrictions and censorship is a part of the authorities' strategy to prevent locals from engaging in controversial political discussions. Secondly, the restrictions may be related to geoblocking – some websites/services like Netflix change content availability based on the user's location. Therefore, a person in the U.S. will be able to view a completely different library to a person in Egypt. The features outlined below will allow you to access blocked websites quick and hassle-free.
Use these VPNs to unblock websites in Egypt
Now that you are familiar with harsh Egyptian censorship blocks, take a look at our top VPN recommendations for Egypt.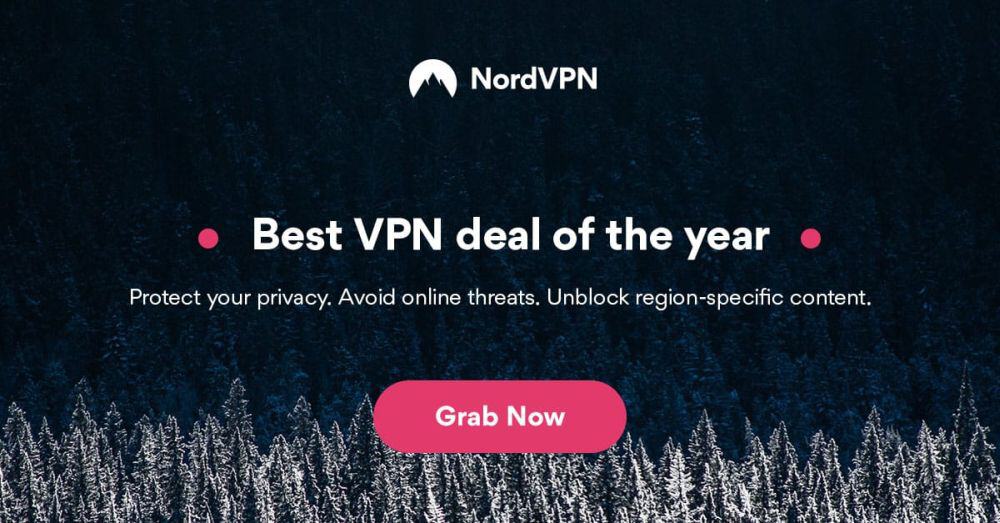 NordVPN operates the most robust network in the industry, consisting of over 5,500 servers in 58 countries loaded with advanced features. This means that you'll be able to be selective about the servers you connect to and, in turn, always have the fastest available connection. NordVPN also offers a range of speciality servers, which is particularly useful for advanced users. For example, 'double VPN' provides users with an additional level of security by routing data through two proxy servers instead of one. 'Obfuscated servers' hide the fact that you are using a VPN, which is useful for Egypt because of the harsh laws and bans on VPN usage. NordVPN places no restrictions on bandwidth, and each user can connect up to six devices to the account. Moreover, the online help centre, as well as the 24/7 live support, will make sure that you won't need to wait for assistance for long.
NordVPN is a solid choice when it comes to security features, too. With 256-bit AES encryption, it would take the world's strongest supercomputer millions of years to crack, so it is safe to say that your data will always be protected. Encryption protocols include OpenVPN's UDP and TCP, as well as PPTP and SSTP, which is better for Egyptian users. NordVPN also employs one of the most complete no-logging policies in the industry – no logs are stored on anything from IP addresses to bandwidth and timestamps. An additional automatic kill switch and DNS leak test ensure that if you are ever disconnected, you are aware of it.
Read our full NordVPN review.
Pros
SPECIAL OFFER: 2-yr plan (68% off - link below)
No bandwidth caps
Allows up to 6 devices to be connected at once
"Double" data protection
Money back guarantee policy (30-days).
Cons
Some servers can be unreliable
Apps can sometime be slow to connect.

Surfshark is capable of beating Egypt's OpenVPN ban, and it won't cost you an arm and a leg to do it. Thus, we rank this scrappy young provider as one of the best choices for Egyptians to access the free and open Internet.
Surfshark offers connections to 3200+ servers in 65 countries, each encrypted with the unbreakable 256-AES-GCM cipher. This unbreakable protocol is the same used by the NSA in America, and impossible to break. Egypt's packet sniffing can be reliably bypassed using Surfshark's special Camouflage obfuscation and NoBorders anti-censorship methods.
With all this security, it's a technological marvel to see how fast speeds are on Surfshark's network–fast enough for streaming, downloading, and gaming. Whatever you use your VPN for, rest easier knowing Surfshark never keeps logs of your activity.
Pros
Break through harsh censorship to securely access social media and foreign news sites
Over 800 servers in 50 countries worldwide, and constantly growing
30-day satisfaction guarantee
Independently audited privacy practices
24/7 live chat ensures maximum uptime.
Cons
Overall, not much to complain about
Relatively young VPN still has to prove itself trustworthy over the long haul.
Read our full Surfshark review.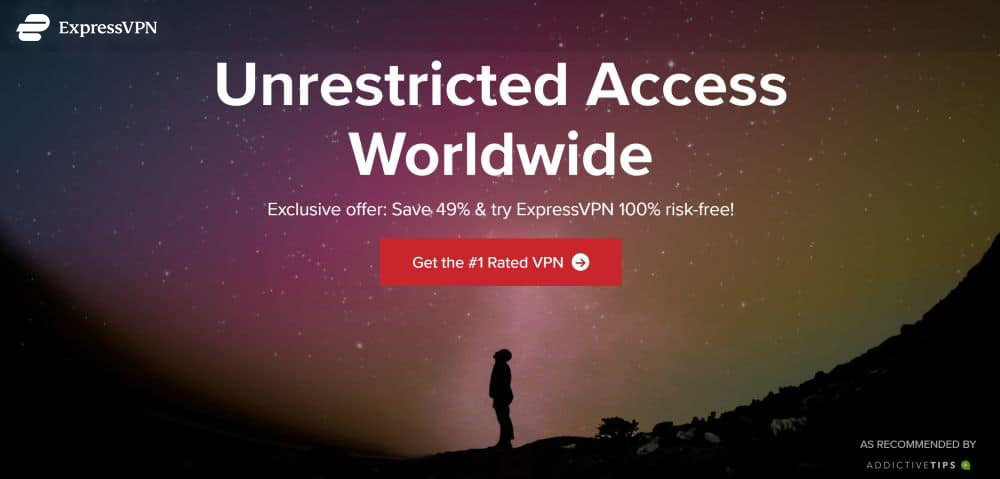 ExpressVPN, as suggested by the name, is best known for its unmatched speed. For users in Egypt specifically, whether you are located there permanently or there on holiday, this means that you can not only unlock banned websites but enjoy fast streaming and downloading. With 3,000+ proxy servers in 94 countries, ExpressVPN provides with many connection options, both in terms of location and speed. Furthermore, the service comes with unlimited bandwidth, no speed caps or throttling, and no restrictions on server switching. To make sure you always have the fastest connection available, there is a built-in speed test that operates the entire time you are connected. Despite the impressive speed, ExpressVPN is easy to install and use, and works with a wide variety of operating systems and devices. These include Windows, Mac OS, Android, and Linux.
Although ExpressVPN primarily focuses on speed, its security is just as reliable. The provider uses 256-bit AES encryption, which will keep your data and personal information safe at all times. Moreover, the service employs a strong no-logging policy, which ensures that nothing from your IP addresses to browsing history is stored online. This prevents ISPs and governmental authorities from monitoring and investigating your personal data. For users in Egypt, there are several encryption protocols available, including PPTP and SSTP, which helps beat harsh censorship blocks over HTTPS port 443.
Read our full ExpressVPN review.
Pros
SPECIAL OFFER: 3 months free (49% off - link below)
Super fast servers (minimal speed loss)
Torrenting allowed
Strict no-logging policy
Great customer service via chat.
Cons
Month-to-month plan has high cost.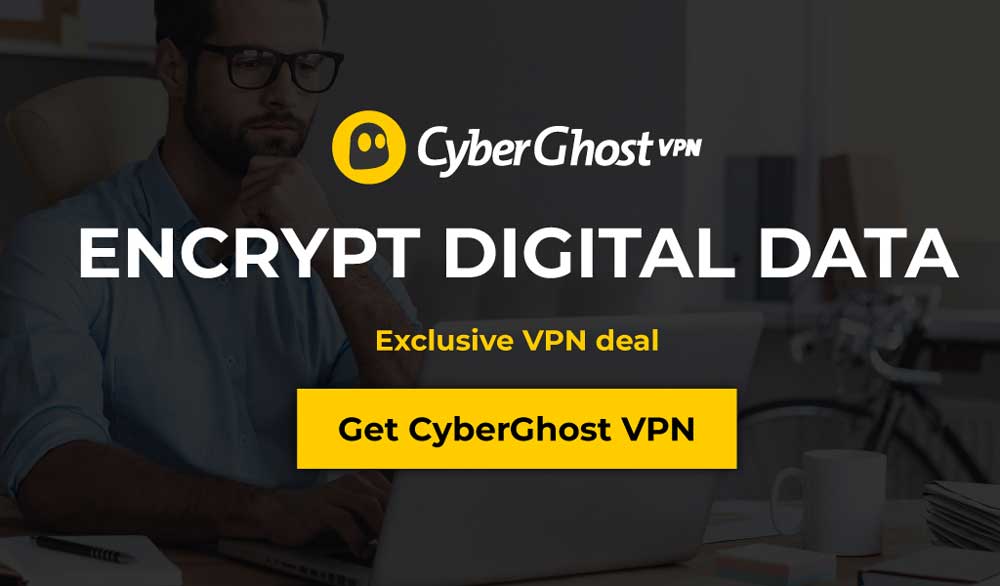 CyberGhost is a service that provides the perfect two-fold of strong features and a highly intuitive user interface. Firstly, the provider has wide software availability, including all modern devices: MacOS, Windows, iOS, Android, Playstation, and more. While some other quality VPNs require some knowledge, CyberGhost allows you to choose from six configuration profiles upon launch. Once you choose the profile that suits you (for example, "unblock streaming"), the VPN sets everything up automatically in a way that the service is most efficient for the case you selected. These profiles can further be customized with simple toggles like "extra speed", "block ads", and "block online tracking". Despite this simple setup, CyberGhost is one of the fastest VPNs on the market. With 5,500+ servers in 80 countries, unlimited bandwidth, and no speed caps, you will barely notice the difference between the encrypted and the unencrypted connection.
CyberGhost is strong when it comes to security features. The service uses 256-bit AES encryption, which protects your data from being exposed or monitored. Furthermore, the immaculate no-logging policy logs almost nothing at all, not even the users' email addresses. Encryption protocols include L2TP/IPSec and PPTP, which are better suited for users in Egypt.
Read our full CyberGhost review.
Pros
Works with Netflix
Special profile designed for torrenting privately
Versatile and user-friendly
Zero logs
45-day money-back guarantee.
Cons
Doesn't work well in China.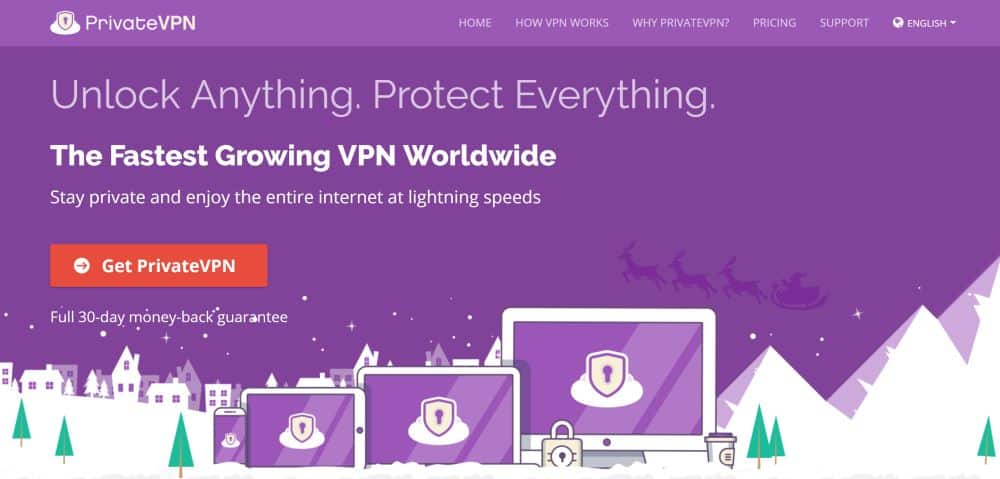 PrivateVPN is a reliable provider that includes its advanced features in all its subscriptions, making it ideal for all users in Egypt. The service comes with several connection options, including several strengths of encryption. If you are looking to unblock American Netflix from Egypt, for example, and want to enjoy faster streaming, you have the option to downgrade to 128-bit AES encryption to boost connection speed. Furthermore, PrivateVPN allows you to connect to PPTP and L2TP as well as OpenVPN's UDP and TCP ports. PrivateVPN's zero-logging policy protects your data from being stored for extended periods of time in the provider's database.
Although PrivateVPN's app is intuitive and very advanced, the software is very easy to use, and you have the option to connect to the VPN as soon as you turn on your computer. This means that your entire Internet experience will be encrypted, protecting you from being tracked online. PrivateVPN's network isn't huge, but it's robust and flexible with around 150 servers in 60+ countries to choose from. You have the option to connect six devices simultaneously, which makes it ideal for families.
Read our full PrivateVPN review.
PureVPN is a solid choice for users from countries with strict internet laws, like Egypt. With a network of 2,000+ servers spread across 140+ countries, you have the option to connect to practically any location in the world regardless of the subscription you choose. For example, you can connect to the United States to unblock Netflix or even somewhere like UAS for country-specific content or shopping deals. Therefore, this service is ideal whether you are looking to stream content or browse the web from Egypt.
PureVPN is not only one of the most practical choices due to its server distribution, but due to security features, too. The provider uses 256-bit AES encryption on all your data, and there is in-built DNS leak protection in order to protect you from your data being unencrypted. PureVPN employs a strong zero-logging policy to protect your data and ensure that it is not being stored in the system. Furthermore, the automatic kill switch will shut down your internet in case you get disconnected, therefore you don't need to worry about not noticing an interruption in the service.
Read our full PureVPN review.
Why do I need a VPN in Egypt?
In Egypt, local media is under tight control, and freedom of speech is particularly restricted. News outlets that engage in any controversial discussions or speak out against the government could face prosecution or be shut down with sheer force. For example, in 2015, several Al Jazeera journalists were sentenced to seven years in prison for collaborating with the banned Muslim Brotherhood and giving out false news-worthy information. This sparked a major controversy, and the prosecutors were well aware of the fact that these sentences were not justified.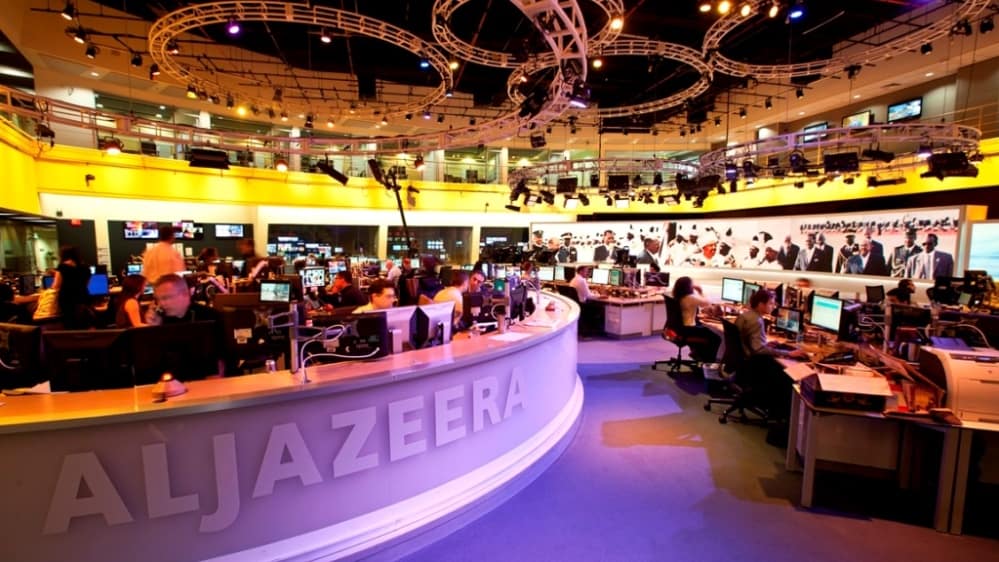 While the government attempts to cover up the fact that citizens are being closely monitored by local authorities, the evidence against them keeps piling up. Dozens of journalists have been imprisoned for attempting to report on injustice on a political level, and the establishment that is meant to protect people against cybercrime is actually used for surveilling all internet activity of dissenters. For those who want to protect their privacy, a VPN steps in as a mandatory measure of safety.
A VPN is a multipurpose tool that can be used to protect your personal information online and bypass regional blocks that dictate which content you can and cannot view in your country. In Egypt, a VPN allows people to interact with one another through social media, blogs, and even forums, without the fear of facing harsh consequences. Furthermore, should the government ever decide that they want to shut down the internet again, you will be ready to connect to a foreign IP address with a single click of a button, avoiding all consequences of these harsh decisions.
VPN blocks in Egypt
There is one important thing to consider when looking for a VPN to use from Egypt. OpenVPN's encryption protocols are typically blocked on the ISP level nationwide, which means that the VPN provider you choose must have other available encryption protocols that help beat harsh censorship blocks. Furthermore, ensure that the VPN service allows you to overcome ISP bandwidth throttling. When you use a lot of bandwidth on the Internet, ISPs usually slow down your internet depending on the content. Ensure that you are using non-OpenVPN encryption protocols and that the provider can help you evade throttling and VPN blocks.
How to get started with a VPN in Egypt
Now that you are familiar with what to look for in a VPN and have made your choice, it's time to get started. The entire process will only take a few minutes, and you will be able to bypass regional blocks and access blocked websites immediately. Below, we have indicated the simple steps you need to follow to get started.
Download and install the VPN
Open your browser and enter the website of your chosen VPN provider. Sign up for a subscription and make note of your new sign-in credentials – you will need them shortly. Once you have an account, find and download software that is compatible with your device and operating system (for example, the app for an Android smartphone). Once the VPN is downloaded, open the app, sign into your account, and give it a few moments to load. Most VPN providers automatically connect you to the fastest available server, which is fine in most cases. If, however, you want to connect to a specific country, you may need to select a server manually. Once this is done, you are ready to start unlocking international content that is typically blocked in Egypt.
Verify the connection
This step is not mandatory, but we strongly recommend our users If the connection is not working properly, you run the risk of being tracked online by the government, snooped on by the ISPs, or even monitored by hackers. Furthermore, bypassing blocks may not work with an unencrypted connection since you need to mask your real IP address to bypass regional restrictions.
Open your browser and go to ipleak.net. Give the page a few moments to load – it will run an automatic IP address lookup test in order to check which country you are connected to. Under "your IP addresses", check which country's IP address you are connected. If you see an IP address from a country you selected within the VPN app, you are good to go. If, however, you see your IP address from Egypt, there may be a connection leak and you need to contact your VPN provider directly.
Conclusion
For political reasons, there seems to be no light at the end of the tunnel when it comes to internet freedom in Egypt (at least for the next four years). Therefore, the alternative that will allow you to bypass harsh censorship blocks and access blocked content without leaving the country is a VPN. Not only will you be able to unblock banned websites, but you can access geo-restricted content from anywhere in the world, including a wide array of films and TV shows on Netflix. Furthermore, with one of our recommended providers, your data will always remain safe, and ISPs as well as the government won't be able to monitor your online activity at any time.
Have you had any previous experience with a VPN service in Egypt? Did it work immediately or did you have to make some changes? Leave us your comments and suggestions down below!