We are reader supported and may earn a commission when you buy through links on our site.
Learn more
Best VPNs For Overwatch – Remove Your IP Ban and Reduce Lag
Unfair bans from Overwatch are a drag, but you can regain access to your favorite online game with a VPN. We'll show you how to deal with a blacklisted IP address, plus reduce your lag and vulnerability to DDoS attacks. It all starts with a VPN, and in today's article we'll recommend the best providers for Overwatch.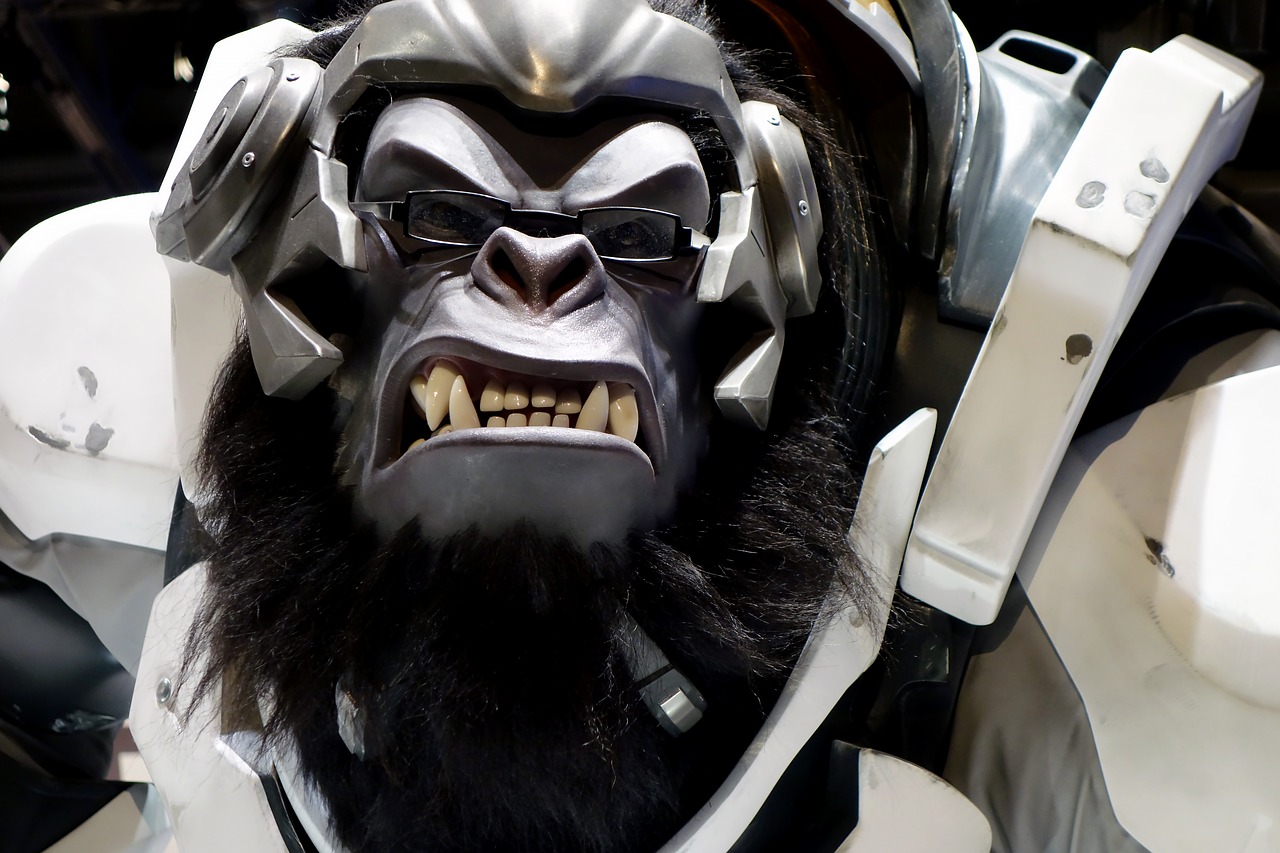 Overwatch has become a phenomenon in the last few years. The online multiplayer FPS from everyone's favourite publisher, Blizzard, has become popular all over the world since it was released in 2016. With a massive variety of characters (from bouncy Tracer to smart gorilla Winston), each with their own unique moves, animations and overall feel, there is a character to appeal to everyone. This variety has helped the game to become a hit with experienced gamers and newbies alike.
Get past your IP ban and enjoy lag-free Overwatch gaming anywhere in the world with these VPNs:
NordVPN – Best for Overwatch – Changing your IP address is laughably easy with NordVPN, which runs thousands of servers the world over. Combined with the hyper-secure but also very fast NordLynx encryption, and you'll be enjoying matches in complete privacy in no time.
Surfshark – Efficient encryption and robust servers make you resistant to a slew of threats facing gamers, DDoS and swatting.
ExpressVPN – One of the best gaming VPNs, primarily due to its unrivaled network speeds.
PureVPN – Access Overwatch servers in more countries around the world than any other with this massive provider.
However, problems with your internet connection can cause major headaches when you try to play Overwatch. Whether you're playing on a PC, PlayStation 4, or Xbox One, you will always need a solid and fast internet connection in order to play the game comfortably. Today, we'll discuss how you can improve the consistency and security of your gaming experience with a VPN, then share our recommendations for the best VPNs for Overwatch.
30-days money back guarantee
How to choose a VPN for Overwatch
You might be tempted to save some money by using a free VPN when you play Overwatch, but this is not a good idea. Free VPNs have many security problems and can actually make you less safe, and they usually have connections which are too slow for playing games online anyway.
Instead, we recommend that you choose a reputable paid VPN that has all of the following important features:
VPNs with DDoS protection
In order to get the most from your VPN for Overwatch, you'll want a service that has great security features as well as fast connections. To protect you from DDoS attacks, you need a VPN with this particular special feature included. This way, when you use your VPN then you'll be safe even if someone does try to target you.
DDoS protection works by filtering the traffic that is sent to your IP address. Using purpose-built filtering software, it analyzes the metadata of incoming traffic to determine its origin before it passes to your device. In other words, it can spot potential DDoS attacks before they reach you. When the incoming traffic is deemed suspicious (such as arriving at great volume or hitting from all over the world at once), the software flags this activity as a potential attack. This traffic is then blocked to prevent malicious DDoS attacks from affecting your play.
Our recommended VPNs
We looked through a range of available and trustworthy VPNs to find you the best services for playing Overwatch that have our important features, and these are our final recommendations: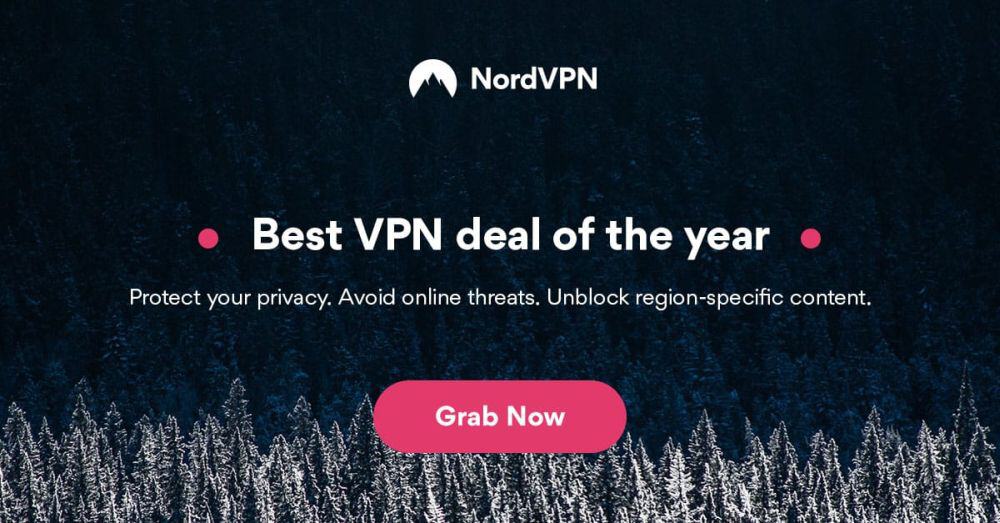 NordVPN is all about security, and offers one of the most robust solutions for spoofing a new IP address on the market–Ideal for unblocking Overwatch. This VPN uses the essential 256-bit encryption and maintains a no logging policy to keep your data safe and private. They also offer dedicated servers featuring double encryption, dedicated IP, onion over VPN, or P2P. They even have special anti DDoS servers which you can use to filter incoming traffic so that your IP address will be safe from DDoS attacks.
The number of servers available has been increased recently to a massive 5,400 servers in 59 countries, and the connections speeds available are fast when you use the regular VPN servers. The specialist servers like double VPN or anti DDoS can be a bit slower due to the extra encryption or filtering required, but are still plenty fast enough for casual gamers. The software can be installed on devices running Windows, Mac OS, Linux, iOS, Chrome OS, Android, or Windows Phone.
Read our full NordVPN review.
Pros
Very affordable plans
5,400+ servers globally
Tor over VPN, double VPN
Strict zero logs policy on both traffic and metadata
Live Chat Support.
Cons
They can take 30 days to process refunds.

Surfshark is a great choice for gamers for a litany of reasons. But for the purposes of beating an Overwatch ban, you'll most appreciate their network, which currently numbers 3200+ servers in 65 countries and is growing all the time. This makes it trivial to spoof your IP, and to unblock foreign Overwatch servers to play with fans across the world.
What's more, Surfshark uses fast encryption protocols, including OpenVPN, IKEv2/IPSec, and the cutting-edge WireGuard, each fine-tuned to provide maximum security while reducing encryption overhead that causes lag and latency. The cipher used is 256-AES-GCM, the very same used by the NSA, making you all but immune to brute force attacks.
Surfshark's RAM-only servers are robust enough to withstand DDoS attacks, as well. They have the added benefit of purging your usage metadata from memory, which dovetails nicely with Surfshark's no-logging policy.
Pros
Break through harsh censorship to securely access social media and foreign news sites
One of the first VPNs to implement RAM-only servers
DNS leak and kill switch protection keep your defenses up even when your connection drops
Independently audited privacy practices
24/7 live chat ensures maximum uptime.
Cons
Server network is not nearly as expansive as major competitors
Young VPN still has plenty of room to grow in terms of advanced functionality.
Read our full Surfshark review.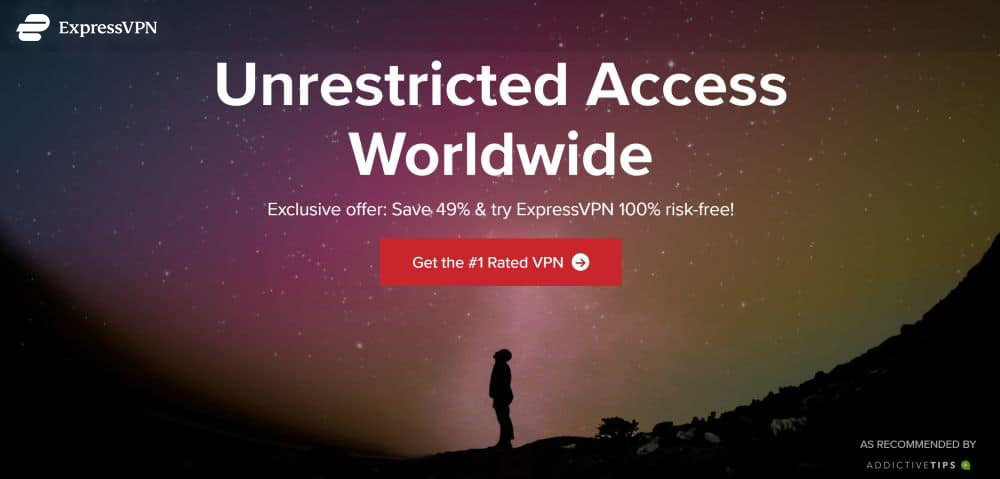 ExpressVPN is a very popular service among heavy internet users thanks to its combination of super fast connections, an excellent level of security, and easy to use software. Key features include 256-bit encryption, a no-logging policy to protect your privacy, plus a kill switch to cut off your connection if the VPN goes down and DNS leak protection to prevent data leaks. The service doesn't have a specific anti DDoS function that you can enable, but this provider has demonstrated that they are aware of DDoS issues and their connections are designed to keep users safe from DDoS.
The network of servers that you'll get access to with a subscription is very large, covering over 3,000 servers in 160 locations in 94 different countries. The software can be installed on devices running Windows, Mac OS, Linux, and Android, plus some games consoles, and there are browser extensions available for Google Chrome, Mozilla Firefox, and Apple Safari.
Read our full ExpressVPN review.
Pros
SPECIAL OFFER: 3 months free (49% off - link below)
Fast serves with minimal speed loss
OpenVPN, IPSec & IKEv2 Encryption
Strict no-logging policy
Great customer service via chat.
Cons
Month-to-month plan has high cost.
PureVPN is a great choice for users who are looking for general security software as well as a VPN that they can use for Overwatch. The basic VPN service has the features that we look for, including strong 256-bit encryption as well as a no content logging policy. They also offer a purpose-built DDoS protection service, which is perfect for gamers and gamers and file sharing users alike.
Additional security features include anti virus and anti malware protection, plus an anti spam filter for your email inbox. There are options for app filtering so you can choose which apps pass their data through the VPN, plus DDoS protection, a kill switch, the option for a dedicated IP, and a NAT firewall.
The service has a generously sized server network of more than 2,000 servers in 140 different countries and the software is available for Windows, Mac OS, Android, iOS, and Android TV devices, plus browser extensions for the Chrome and Firefox browsers.
Read our full PureVPN review.
Why do Overwatch players need a VPN?
Contrary to some claims that you will see, a VPN cannot improve the speed of your internet connection. If you're getting high pings and latency issues because of your internet connection, then a VPN will only be able to help in specific circumstances. If the problem is simply that your internet is too slow, a VPN cannot fix this and the only option you have is to pay for upgraded internet or to play at another location like an internet cafe.

That said, there are a number of situations in which using a VPN will help you when playing Overwatch and can improve your ping. Some of these situations include:
Bandwidth throttling
Sometimes, your ISP will choose to restrict certain types of traffic due to the finite nature of their network's capacity. For example, a single customer using a ton of bandwidth will negatively impact other customers' speeds. The ISP could deal with this by improving their infrastructure to provide greater bandwidth where it is needed.
Instead, some choose to deliberately impede the connections of heavy users. ISPs do this by analysing the traffic that comes through their network and identifying bandwidth-heavy activities like gaming or streaming video. Then they impose speed restrictions on those types of traffic specifically. If your connection has been throttled you will notice that your internet works perfectly fast for activities like browsing, but when you try to play Overwatch then the connection will suddenly become super slow.
How a VPN helps: A VPN encrypts all of the data that your device sends over the internet. This means that your ISP cannot see what type of traffic you are using, and so they cannot tell the difference between web browsing traffic and Overwatch traffic. All of your traffic will run at the same unrestricted speed, allowing you to beat bandwidth throttling.
Banned users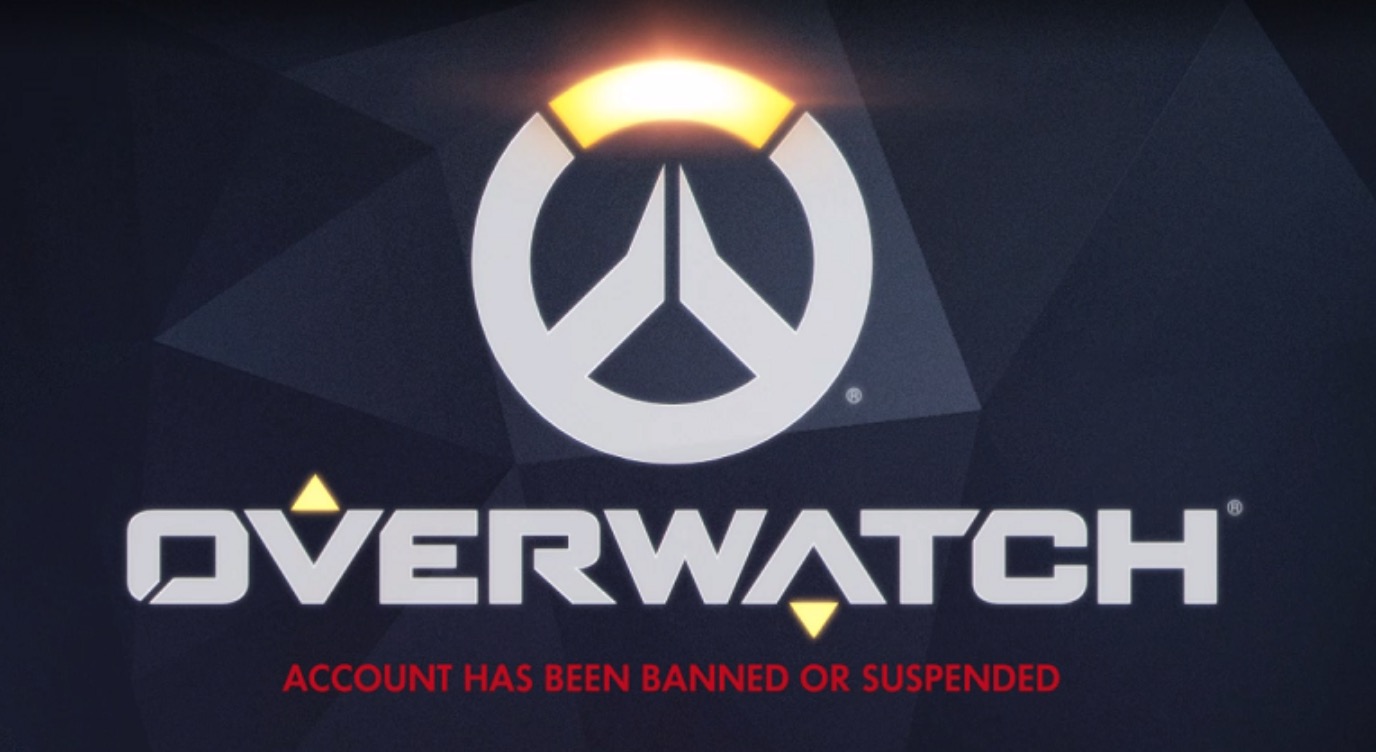 Overwatch occasionally bans or blocks users from playing if they are suspected of using cheats or hacks. While this is totally understandable and a necessary step to keep the game fair and fun for everyone, there can be problems with the way that bans are implemented. Sometimes when many accounts from a particular region of the world are using hacks, such as in parts of Asia, any connection from that region might be blocked. This succeeds in blocking the cheaters, but it can stop legitimate players from playing too.
How a VPN helps: A VPN lets you connect to a server in another region and to play the game as if you were accessing it from that region. If the area where you live has been blocked from playing, you can use your VPN to connect to a server elsewhere and play that way.
Unblock VoIP
If you're a serious Overwatch player, you may well use a VoIP program to chat to your team over an audio channel instead of text. However, in some places in the world – particularly in the Middle East – VoIP services are blocked. If you live in one of these countries and want to chat with your team while you play, you'll be out of luck.
How a VPN helps: A VPN lets you get around blocks to use banned traffic types like VoIP. You just need to connect to your VPN, and the encryption will disguise your use of VoIP so you can use your chat services even if you're in a country where those services are banned.
Security from DDoS attacks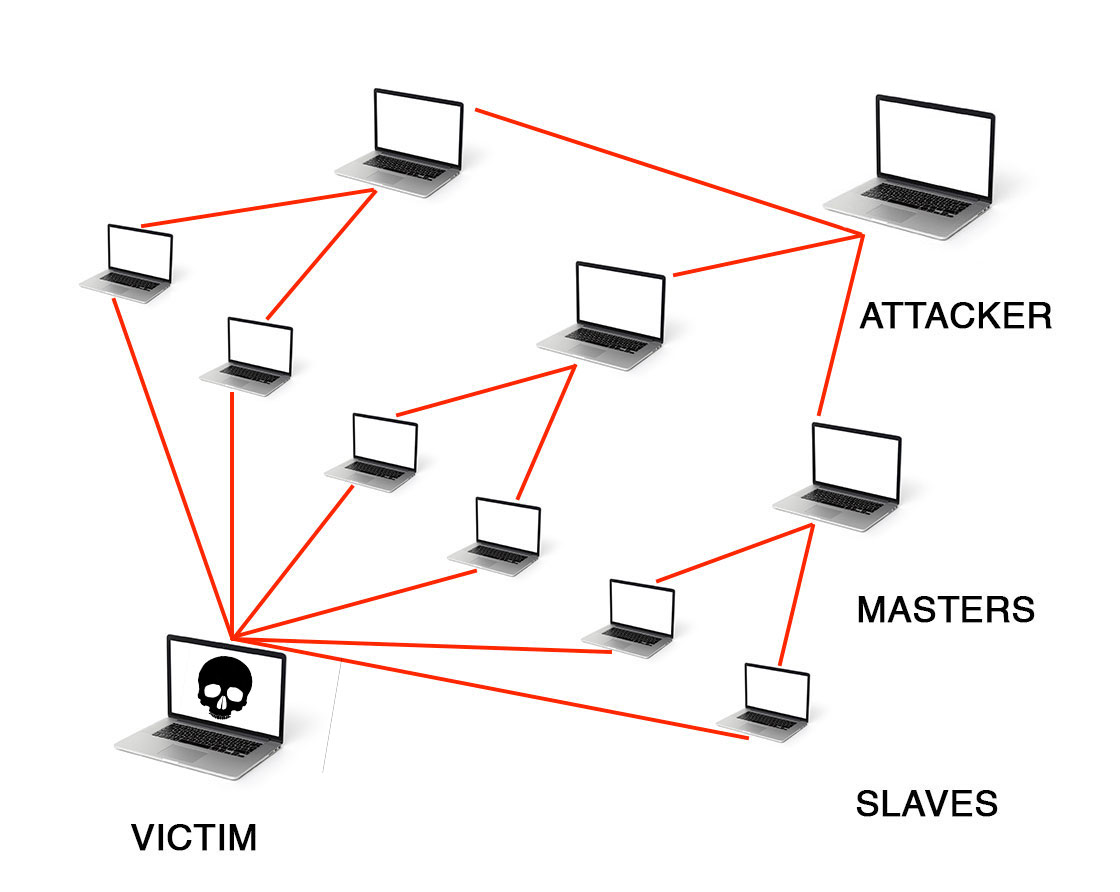 One problem that can arise among Overwatch players is other players targeting you with DDoS attacks. This refers to when someone online gets a hold of your IP address and decides to knock you out of the game. They use a DDoS service which gets devices from all over the world to send a huge number of junk requests to your IP address. The huge volume of traffic suddenly directed at your IP address can take your connection offline as the server cannot cope with all of the requests it is being pelted with. This is a malicious way that some people try to prevent others from playing.
How a VPN helps: A VPN service will hide your real location, so that people online can only ever see the IP address provided by your VPN. Because no one knows your real IP address, they cannot target it with a DDoS attack. In addition, you can get VPN services which are resistant to being hit by a DDoS attack. Even if someone tries to take you out of the game using this method, you'll be able to keep playing.
Conclusion
Overwatch players can benefit from using a VPN to get around restrictions like bans or blocks on VoIP services, as well as to avoid ISP throttling for better speeds. Perhaps even more importantly, a VPN will shield your IP address DDoS attacks while you play. If you've suffered from any of the issues illuminated in this article, such a service may be just the ticket for you!
Do you use a VPN when you play Overwatch? Which one have you found to be best? Tell us about it in the comments below.