We are reader supported and may earn a commission when you buy through links on our site.
Learn more
Best VPN Client for Mac in 2021
If you've been in search of the best VPN for your precious Mac, you've landed on the right page. Today, we'll cover several of the market's top providers, each rated for privacy, speed, ease of use, and of course, seamless integration into the slick MacOS.
Staying safe on the internet is getting harder every day. Even Mac users are vulnerable to hackers and ISPs eager to collect and sell private information. Staying anonymous and keeping your data secure is much easier with a virtual private network. As well as keeping users safe, VPNs also provide access to geo-restricted content such as Netflix, Hulu and BBC iPlayer.
These trusted VPNs have high-security apps optimized for Mac OS:
While most good VPN services offer Mac software, not all apps are equal. We combed through the top providers around to find the best VPNs for Mac OS you can download.
30-days money back guarantee
How to Choose a Great Mac VPN
The top criteria for finding and featuring quality VPN providers for Mac includes native support for the operating system right out of the box. No converted software, no browser extensions, no complex configuring just to get things going, only simple, download and run VPN software.
Outside of strong Mac support, it's also important that a VPN provider meets the standards for speed, accessibility, privacy, and security. There's no point in getting a VPN if it doesn't protect your identity and stop ISPs from tracking your every move.
What are the best VPNs for MacOS?
Now that you know a bit more about what to look for, the search for a great VPN begins! Well, not so fast, the market is expansive and you're likely to fall victim to analysis paralysis. If you'd rather just cut to the chase, check out our recommendations for the best VPNs for Mac: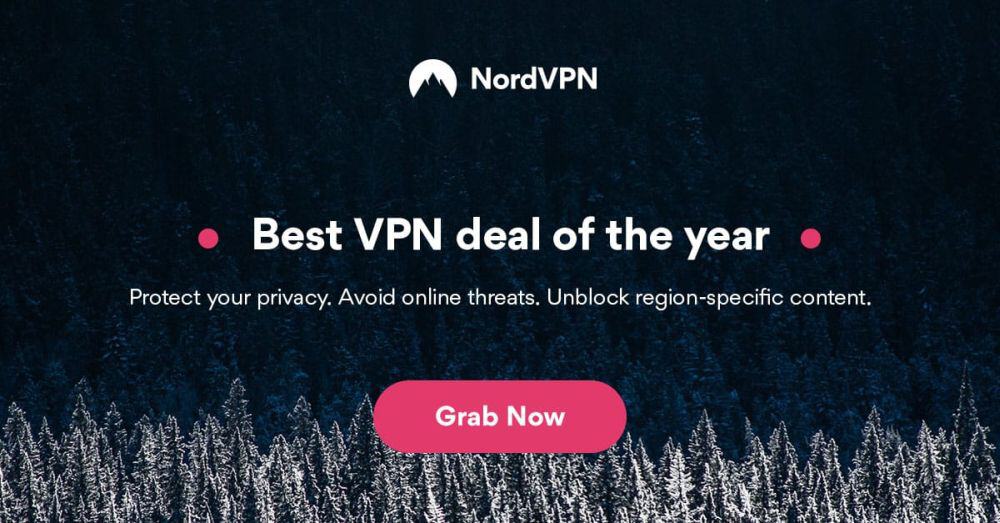 NordVPN has an amazing reputation among VPN users. The company has been in operation since 2012 and employs mathematicians and technologists whose goal is to keep the Internet as free as possible without sacrificing speed or ease of use. The company even offers Bitcoin payments for an extra layer of anonymity.
NordVPN puts security first by using double data encryption along with a strict zero-logging policy. The team operates over 5,500 servers in 60 different countries, as well, which gives users plenty of options for bypassing censorship and geo-blocked content. NordVPN will successfully unblock Netflix, Hulu and BBC iPlayer along with a huge range of other content. There are no bandwidth limitations or traffic throttling, both P2P and torrents are welcome, and there's a convenient kill switch that terminates any unencrypted leaks if your connection drops unexpectedly.
Ease of use is another priority for the NordVPN team, and the Mac software shows it with a fast installation and intuitive design. Both basic and advanced features are easy to find and customize to your liking. The NordVPN application can be downloaded from their website or the Mac App Store.
Read our full NordVPN review.
Pros
Unblocks US Netflix, iPlayer, Amazon Prime and other streaming services
Different IP addresses aervers
2,048-bit SSL keys and DNS leak protection
Extra-secure Double VPN for data encryption
24/7 Chat Support.
Cons
Sometimes slow in procesing refunds (but always do).

Surfshark was seemingly built with Apple's ecosystem in mind. Their Mac OS app is extremely minimalist in its visual design, but never abstract. Everything you need access to is clearly presented in a single window. Even the advanced settings are easy to access, and never need the "digging in" so many other VPNs seem to require.
Don't mistake Surfshark for a lightweight, though. It packs 256-AES-GCM encryption, OpenVPN, IKEv2/IPSec, and WireGuard tunneling protocols, obfuscation, anti-malware/tracking/pop-ups, and even NoBorder anti-censorship functionality into every server connection. That's right, no specialty servers–they all "just work" like Mac apps are supposed to.
And if you're also on iOS, rejoice as the user experience is much the same. What's more, Surfshark never limits your simultaneous connections, so you can protect your whole family's devices with one subscription. Finally, Surfshark guarantees no identifiable logs are kept, so you can surf on your Mac in complete anonymity.
Pros
Every server optimized for unblocking Netflix, BBC iPlayer, Hulu, and more
Server selection is dead simple and quick
No questions asked money back guarantee
Favorable BVI jurisdiction guarantees no logs kept
Responsive customer support available 24/7.
Cons
Server network is not nearly as expansive as major competitors
New-kid-on-the-block status may not instill same trust as larger providers.
Read our full Surfshark review.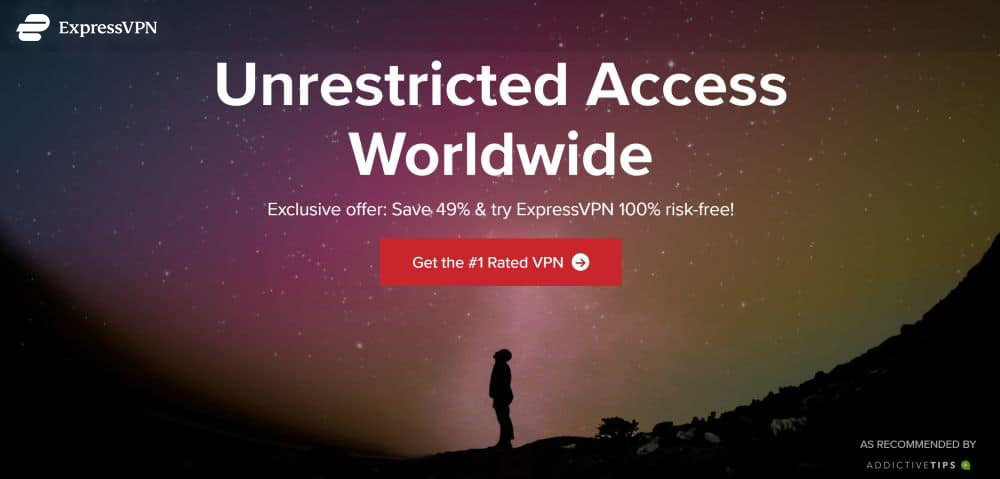 ExpressVPN's reputation is one of top download speeds and reliable privacy policies. The service's main features include unlimited bandwidth, no data caps, no file type restrictions, and 3,000+ VPN server locations in 94 countries to make finding a fast, content-friendly connection a breeze. This also allows ExpressVPN to easily bypass most georestrictions, even from major streaming services like Netflix. There's also a guaranteed zero-logging policy in place for the privacy minded.
One of ExpressVPN's most unique features is its built-in speed test for Windows, Mac, and Android versions of the network's software. Different servers will offer different download speeds depending on your location, so finding one that offers the right balance of bandwidth and regional benefits can be a trial and error process. With ExpressVPN's speed test, you can quickly evaluate which server will give you the best connection.
The ExpressVPN Mac client shares a lot of layout and design features of its iOS counterpart. This can make it feel a bit cramped at times, but never overwhelmingly so. All features are available from within the software's menus, including the exclusive server speed test option. It's recommended you download the ExpressVPN app from their official website for the most up to date release.
Read our full ExpressVPN review.
Pros
SPECIAL OFFER: 3 months free (49% off - link below)
3,000+ super fast servers
No DNS/IP leaks found
Strict no-logs policy
Great customer service via chat.
Cons
Slightly more expensive than some other options.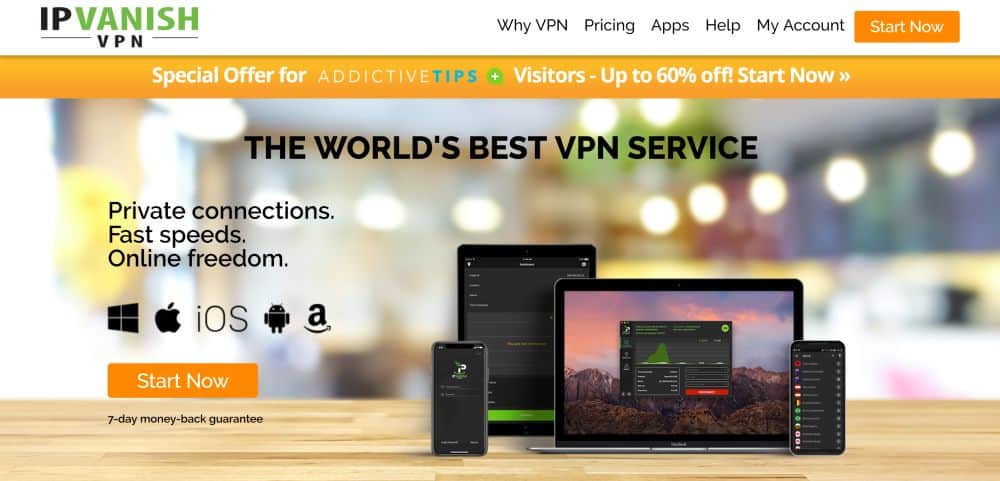 Known as one of the fastest VPN providers around, IPVanish delivers consistent speed alongside great privacy and security options for a number of platforms, including Mac. The VPN operates over 1,300 servers in 60 different countries to help maximize your location-based speed scores and geo-location circumvention. You'll also find handy features like a dropped connection kill switch, automatic IP switching, and the ever-important zero-logging policy.
Although the ability is included with most VPN providers, IPVanish touts its anonymity and content accessibility as two of its strongest features. One of the benefits of a VPN is being able to switch locations at the touch of a button. If content is blocked in your country due to censorship, you can easily bypass the restriction. IPVanish has servers in dozens of different countries to make sure you can access the information you need without giving up your identity or personal details.
IPVanish has a custom built Mac app available to download from its website. There's an easy to use visual set-up guide to help with installation, along with detailed tutorials for manual installation.
Read our full IPVanish review.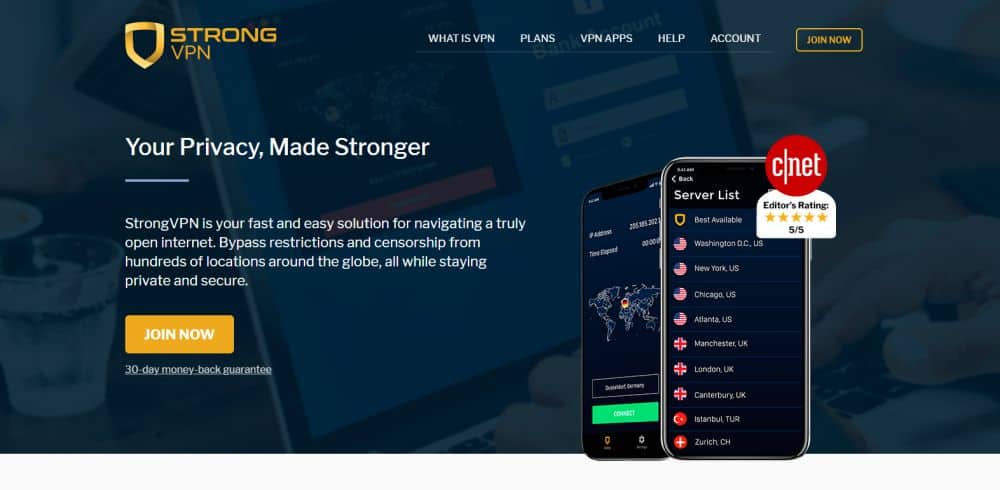 StrongVPN focuses on speed and uncompromised privacy. You'll be hard-pressed to find a VPN service with faster overall connection speeds, and the strict zero-logging policy and security protocols keep your information safe no matter what.
The provider has north of 650 servers in 20+ countries, the shortest list of the VPNs featured above but a respectable enough selection to give you options when you need to circumvent geo-restricted content.
StrongVPN's Mac software is compatible with Yosemite, El Capitan, and Sierra with a legacy client for older builds like Snow Leopard and Lion. Several quick start tutorials guide you through the set-up process so you're up and running as quickly as possible.
What Are VPNs Used For?
The majority of VPN customers use their service as a way to protect their privacy. With a VPN in place, data transferred across the internet is encrypted and routed through servers around the world, making it difficult to locate, collect, or even sell personal details.
ISPs can't track or sell your information – VPNs encrypt data before it leaves your computer or mobile device. Instead of sending raw IP addresses and personal details through a local provider's servers, a VPN makes it so that only encrypted, scrambled information is sent. This prevents ISPs from gathering and selling personal information without your permission.
Public Wi-Fi is safer with a VPN – VPNs are even more useful when you're away from home. Instead of sending unencrypted data across public networks, using your VPN software on a laptop or mobile device ensures everything stays encrypted and secure.
Access geo-restricted content – A powerful feature of a VPN is the ability to change your virtual location at the touch of a button. This makes it easy to get around region blocked content or censored websites.
Torrenting – If you don't want the authorities to see what you're torrenting, a VPN can be a great way to ensure peace of mind. This is particularly true when accessing content in a legal grey area.
What Devices Do VPNs Protect?
A VPN can only offer protection if you run that software on the device you're currently using. Installing a VPN on your Mac won't protect your iPad, you'll need to use a separate app for that. For true privacy, every device you use to connect to the internet should have VPN software installed and active, without exception.
There are some technical solutions that bypass this slight limitation. Many VPN providers offer software or configuration tutorials that let you secure your connection from the router, providing blanket coverage to every device that connects to your home internet. If you're feeling adventurous and don't mind messing with router configurations, this is a great way to ensure everything stays safe.
Limitations of a VPN
As useful as VPNs are for keeping your data safe and providing workarounds for geo-blocked content, they aren't a magic bullet for solving all of your online concerns. Keep the following in mind when browsing the internet with your VPN.
VPNs don't protect you from viruses or malware – VPNs use encryption and rerouting to move your data and keep it safe, but they don't stop computer viruses from invading your machine. Even on a Mac certain exploits can cause problems, so don't think you're invincible.
All devices aren't automatically protected – Installing a VPN and activating it on your Mac will let you browse safely on that computer, but the protection doesn't spread to other devices on your network. If you want to surf and stream safely, you need to install the VPN software on every device that connects to the internet.
Limited device connectability – VPN providers set a limit to the number of devices that can connect to the service at a time. This is usually between three and six and includes everything from laptops to tablets, cell phones, and e-readers. In some cases this limit can be extended through license upgrades or by installing the VPN's custom software on your home router. Most users won't have a problem with the default device limitation, however.
VPNs won't make your internet faster – Not happy with your local service provider's speeds? Unfortunately, using a VPN won't help. Between encryption overhead and routing your data to servers around the world, a VPN actually runs the danger of slowing down your connection speed instead of making it faster.
Aren't Macs Safe without a VPN?
While it's true that Macs aren't as vulnerable to viruses and malware as many other operating systems, most of those rules don't apply to network traffic. A VPN works by encrypting and rerouting traffic outside of your computer, something Macs don't do on their own. It keeps data safe and scrambled while sitting on service provider's hardware, not on your own device. You may be insulated from local harmful programs with a Mac, but you're just as vulnerable as everybody when it comes to data privacy.
How to Use a VPN on a Mac
The process of setting up and using a VPN on a Mac is the same as Windows and mobile devices, maybe even easier in some regards. The method will vary slightly with each VPN service provider, so if there's any doubt simply check their help and support section for a detailed guide.
Download the VPN application from your provider's website
Open the .dmg file
Drag the app's icon to your Applications folder
Open the VPN. If a security message pops up, click "Open"
Use your VPN login credentials to sign in
Choose a VPN server and connect
Use your internet connection as normal.
Free VPNs from the Mac App Store
It's both convenient and tempting to just head over to the Mac App Store and download the first VPN that shows up. After all, apps on the store are trustworthy and safe to use, right? In the case of VPNs, this isn't necessarily true. Grabbing a random free VPN can harm your privacy more than it protects it, especially if the service claims to offer a VPN at no cost.
There's a rule of thumb in the VPN world that's worth paying attention to: free is never a good idea. If you aren't paying for your virtual private network, the company that's giving it to you has no incentive to keep your data safe. In fact, many of them sell collected information to turn a profit. Even if it's on the Mac App Store, a free VPN isn't a good idea. A recent CSIRO study found that as many as 38% of VPNs contained malware or malicious advertisements! Only trust your data with a company that has an impeccable reputation.
Not all VPNs on the Mac App Store are shady, of course, but as a general rule it's best to sign up for a VPN on their official website and download the software from there. If they link to the Mac App Store and are listed as the app's publisher there, download away.
How to Use a VPN that Doesn't Have Mac Software
If you've vetted your own VPN provider and signed up only to discover they don't offer an app for your Mac, all is not lost. Running local software on internet devices is just the easiest and most direct way to utilize the power of a VPN. You can also install or configure your router to provide the same level of protection, just be prepared to roll up your sleeves and mess around with some configuration options. Check your VPN service's support files for detailed guides on how to get your router set up and ready to go.
Conclusion
We've covered a lot of ground in today's guide, but hopefully by now you should have a solid grasp over what makes a great VPN for Mac, why you might need one, and how to go about choosing and installing the best provider onto your shiny Apple gadget. Got any Mac or VPN tips for us? Share them in the comments below.