We are reader supported and may earn a commission when you buy through links on our site.
Learn more
How to Get a Turkmenistan IP Address From Anywhere
There are many reasons to get an IP address from Turkmenistan, especially if you live in a nearby country that has significantly higher levels of Internet censorship. Today, we'll show you how to spoof a Turkmen IP from any country using a VPN, and recommend the right provider to help you do so.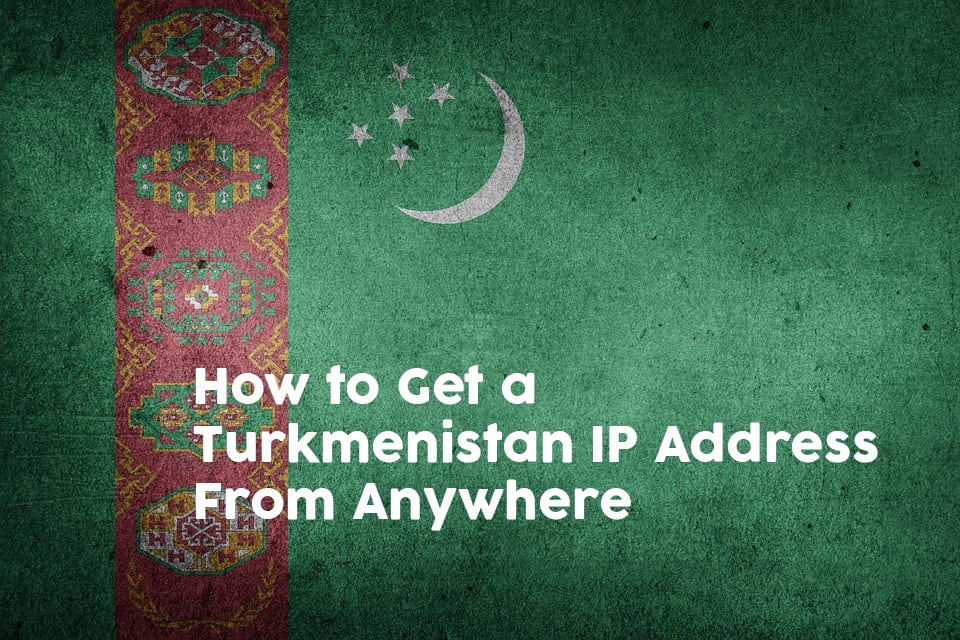 There are many reasons why anyone would want—or need—to get an IP address from Turkmenistan. The Central-Asian country is known to be highly restrictive when it comes to telecommunications and to practice heavy censorship. If you need to appear as if you were located in the country, a virtual private network seems to be the obvious solution. However, due to the heavy restrictions and limited popularity of the country—which is the least populated in Central-Asia—the solution is not that easy to find. This is why we've done most of the research for you and found the best ways one can get a Turkmenistan IP address from anywhere in the world.
Getting an IP address from Turkmenistan is not a feature many VPNs offer, but fortunately the few that do are some of the best:
PureVPN – Best Turkmenistan VPN – PureVPN is one of the most full-featured VPNs on the market, with a dizzying array of servers in over 140 countries including Turkmenistan. It also offers military-grade encryption, NAT firewall protection, myriad leak protections, and even anti-virus for complete protection.
HideMyAss! – A VPN we recommend only with some serious reservations, but which is admittedly still useful for getting a Turkmen IP address.
Before we have a look at the actual ways you can get a Turkmenistan IP address, we'll first explore why one would need to have one. As you'll see—or perhaps as you already now—it has to do with the country's politics and restrictions. So, we'll first discuss what the state of the Internet is like in the country. And since this is about IP addresses, we'll explain what they are and what it means to have an IP address from that country. (It's no big mystery that it has to do with access filtering, as we'll see.)
Next, we'll introduce Virtual Private Networks (VPN) as they are the best—if not the only—way to get an IP address from a different place than you are. We'll then have a look at the VPN providers that offer the possibility of a Turkmenistan IP address. And finally, in case what you need is the opposite (i. e.: making it appear like you're NOT there, we'll also have a look at some of the best VPN providers for that purpose.
30-days money back guarantee
Turkmenistan and the Internet
Turkmenistan is a former Soviet Republic located in Central Asia, between Kazakhstan and Afghanistan. It became independent upon the dissolution of the Soviet Union in 1991 and was ruled by President for Life Saparmurat Niyazov until his death in 2006. According to Human Rights Watch, "Turkmenistan remains one of the world's most repressive countries", and these restrictions extend to the Internet. Internet access is provided by government-controlled organizations and access to local websites if often restricted to users within the country while access to the global Internet from withing is also severely restricted. If you are outside Turkmenistan but want to research the official perspective of the country, the culture, the language, or the online environment, you will need to change your IP address so that you appear to be located within the country.
About IP addresses
You can think of IP addresses as the street addresses of the Internet. Each resource connected to the Internet is assigned a unique Internet Protocol (IP) address. Just like a street address, the IP address uniquely identifies a single resource on the Internet. And also like street addresses, IP addresses also indicate the location of an Internet-connected resource. IP addresses are 32-bit binary numbers but, for the sake of clarity, we usually represent them as a sequence of four decimal numbers, each replacing 4 bits, separated by dots. This notation is called dotted decimal. For example, 192.168.0.1 is easier to handle—and quicker and less error-prone to write—than 1100 0000 1010 1000 0000 0000 0000 0001.
IP addresses as a mean of filtering
Of the 32 bits of an IP address, some specify the network where the device is located while the remaining bits uniquely identify a specific device within a network. In the example above, for example, the first 24 bits represent the network and the last 8 the host.
Since part of the IP address specify the network where a device is connected, it is relatively easy to extrapolate its physical location as the correspondence between networks and locations is public information. For example, in the fictitious country of Santa Banana, it would be known that all IP addresses start with 24.48. In fact, most IP address prefixes can be traced to an individual Internet Service Provider.
This, of course, signifies that IP addresses can be used to identify the location of any device on the Internet and, consequently, it is a widely used technique for limiting access. For instance, some websites within Turkmenistan could be set up to only accept incoming connections from IP addresses located in the country.
Getting a Turkmenistan IP address
From what we've discussed so far, it should be obvious that the best way to appear like we're located in Turkmenistan when we are not is as simple as getting an IP address from that country. But wait! Doesn't that require that we are there? Indeed it does but, thanks to the magic of Virtual Private Networks, it is possible.
Introducing Virtual Private Networks
Virtual Private Networks or VPNs are systems that provide users with the best privacy and security while using the Internet. They do that by encrypting all data transmitted using strong algorithms that render data undecipherable. The virtual part of their name comes from the fact that they build a virtual tunnel between your computer and a VPN server. All data from our computer goes through the tunnel encrypted and is only decrypted right before being sent on the Internet at the other end of the tunnel.
You may be asking "if my data is decrypted at the other end of the tunnel, how is it more secure?" Well, some degree of security and privacy is achieved through the fact that, even though the data is not encrypted between the far end of the tunnel and its destination, it is still untraceable to you or your computer. Once the data exits the tunnel, it is seen as originating from the VPN server, not from your computer.
Also, the most "sensitive" part of the data transmission is your end. This is where someone (like your ISP, government agencies or malicious users) would be trying to intercept your traffic to spy on you. When using a VPN, this part of the communication is encrypted and anyone examining your usage would only see unidentified traffic between your computer and a VPN server.
How can a VPN help get a Turkmenistan IP address?
Do you remember that we said that all traffic exiting the tunnel is seen by its destination as coming from the VPN server? Well, this is the key to getting an IP address in Turkmenistan—or actually anywhere. All one has to do is establish a VPN tunnel with a server located there. Ay destination you connect to will see your traffic as coming from the VPN server, with a Turkmenistan IP address
Of course, this is easier said than done. If you'll recall, we mentioned that the Internet in Turkmenistan is severely restricted. So restricted that deploying VPN servers there is complicated at best when at all possible and it is not something that many VPN providers are willing to do. They figure it would simply require to much effort for the benefit they'd gain.
The Best VPN providers with servers in Turkmenistan
We've searched the market, looking for VPN service providers that offered servers in Turkmenistan. This was a difficult task. Not many providers are offering that option. In fact, after hours of searching, we could only find a couple of them. Let's review their respective services.
First on our list is PureVPN, a VPN supplier which is known for fast and unrestricted access to the internet. The provider has a huge network of 2,000+ servers in 140+ countries. They're almost everywhere. Of course, there are servers in Turkmenistan, in Ashgabat, to be precise. While one server is not much, it is all you need to get a local IP address. Turkmenistan is probably not the most popular destination anyways so capacity should not be an issue. PureVPN features speedy connections, strong encryption practices, a zero-logging policy, unlimited bandwidth, DNS leak protection, and a quick kill switch to make sure your data always stays safe in case the tunnel ceases working unexpectedly.
As far as encryption goes, PureVPN leaves nothing to be desired and uses only the best. The supplier uses top-of-the-line, military-grade (up to) 256-bit encryption to protect and safeguard user's data from falling into the wrong hands. Furthermore, PureVPN offers all the latest security and connectivity protocols. Those include OpenVPN, L2TP/IPSec, PPTP, SSTP, and IKEv2. The usability of a VPN is closely related to the client application it comes with. To that effect, PureVPN writes its own software for all major platforms, giving you an excellent integrated experience.
Read our full PureVPN review.
HideMyAss! is also well-known—perhaps not as much as our previous selection, though—for its impressive server network. It offers secure servers in 190 countries worldwide. And when it comes to Turkmenistan, it has not one but two servers in that country with a total of six IP addresses to choose from. This is far more than any other premium VPN supplier. But having an impressive number of servers in an even more impressive number of countries is not all there is to a VPN supplier.
Luckily, HideMyAss! has much more than just location options. The service uses military-grade encryption and supports P2P. That can certainly make it a good choice if you're into torrents. Having so many servers also helps when it comes to unlocking tricky streaming sites such as Netflix and BBC iPlayer which often recognize when a connection comes through a VPN and block it.
It is often said that a VPN service provider is only as good as its client applications. This is another area where HideMyAss! Leaves nothing to be desired. The client app uses three unique modes that let you quickly and easily connect via pre-configured profiles built to offer automatic connection to the best servers for your needs. You can also, of course, connect to a specific server.
EDITOR'S NOTE: We no longer recommend HideMyAss! to our readers, here's why.
What if what you need is the opposite?
Given the Internet access restrictions and censorship in Turkmenistan, what you may be looking of is the exact opposite. What if what you need is to have unrestricted access to the Internet from within the country? Well, a VPN can also help you with that too. When a VPN tunnel is set up between the client running on your computer and the VPN server. Its traffic becomes virtually invisible. Strong encryption makes it impossible to see what type of traffic it is and the only destination that is shown is that of the VPN server you're connected to.
Some organizations will block VPN traffic but the best providers make use of various stealth technologies to prevent that blocking. They can, for instance, masquerade the traffic so that it looks like some kind of legitimate traffic. For example, they'd use the port number normally reserved for HTML traffic. That would make filtering engines think it is ordinary web browsing traffic.
The best VPN to unlock the Internet from Turkmenistan
While the choice of VPN providers with servers in Turkmenistan was considerably limited when what you need it to get OUT of the country, you have more options. Of course, both PureVPN and HideMyAss! will work, but there are a few more providers you could consider. Here's a review of some of the best ones.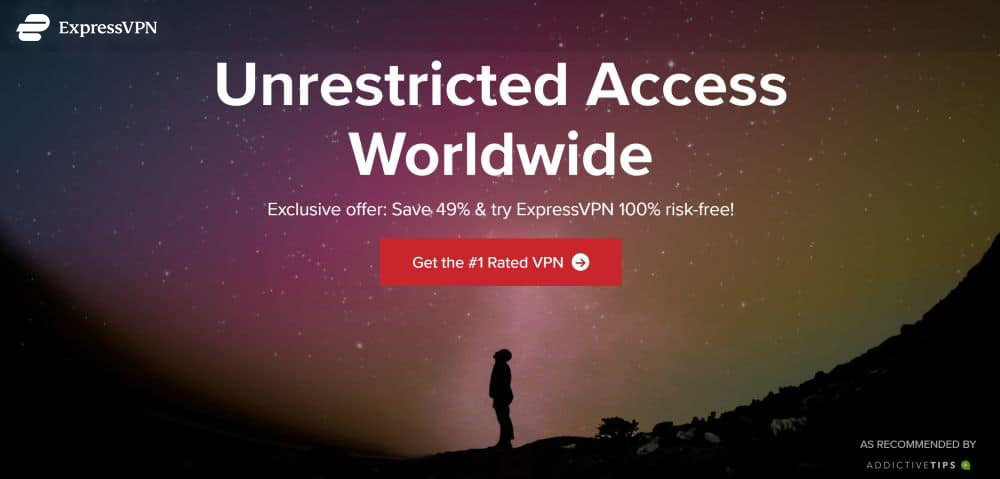 ExpressVPN is one of the fastest VPNs and considering today's media-intensive apps, you know hoe speed is important. This provider offers consistent speed across all its servers and it does so without compromising security. The service uses resilient encryption standards like OpenVPN connections encrypted with 256-bit AES as default. The service's 4096-bit DHE-RSA keys are protected by an SHA-512 hashing algorithm. This puts ExpressVPN in the premium category of VPN providers.
For an excellent level of privacy, ExpressVPN retains minimal individual data. It is based in the British Virgin Islands and is, therefore, not legally required to retain any user data at all. The client app features a "network lock" which is equivalent to other provider's kill switch that further protects your privacy by blocking all network traffic if the VPN connection ever drops, which is a rare occurrence. This may not be the provider with the largest number of server and the most server locations but what it lacks in the number of servers, it makes up for in speed and quality.
Read our full ExpressVPN review.
Pros
Works with US Netflix, iPlayer, Hulu and other services
Super fast, reliable connection
Secure encryption & VPN protocols
Strict no-logs policy
24/7 Customer Service.
Cons
Slightly more expensive than some other options.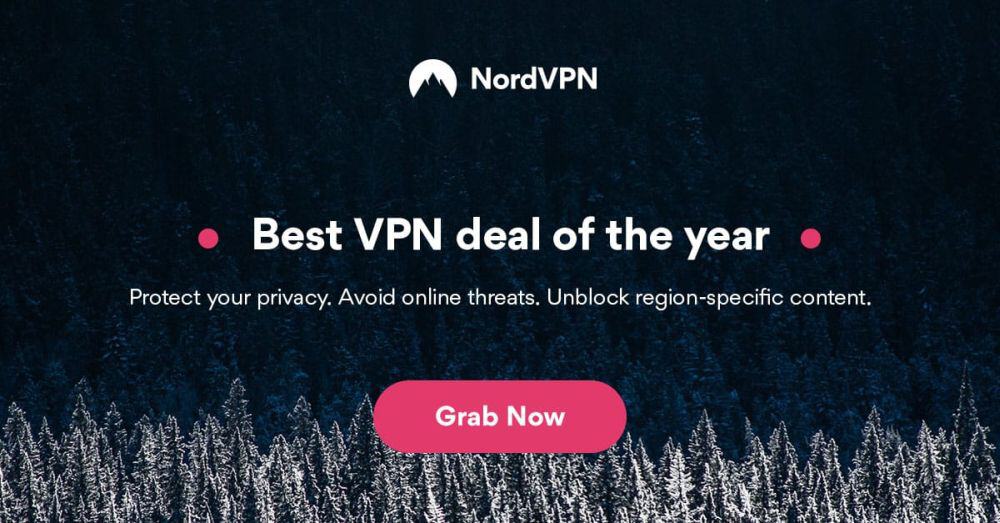 NordVPN has been around for more than a decade. It is one of the oldest providers out there. Its popularity does not see to fade, thanks to its huge server network and excellent value for the money. The provider's servers fleet is one of the largest with 5,800 nodes in 59 countries. The company has been criticized in the past for suffering from speed issues but this is something NordVPN has made great efforts to address recently. Privacy is NordVPN's strongest point and being based in Panama means the provider is free to not retain any user information whatsoever.
NordVPN provides 256-bit encryption on OpenVPN with 2048-bit Diffie-Hellman keys as standard. The service also offers several additional useful security features including a kill switch and shared IP addresses. Other unique features include double VPN servers (where your data is encrypted twice and rerouted through two successive VPN servers for extra protection) and Onion over VPN servers (where your data is redirected through the TOR Network as well as a VPN for even better security).
Read our full NordVPN review.
Pros
SPECIAL OFFER: 2-yr plan (68% off - link below)
Fast and stable connections
256-bit AES encryption with perfect forward secrecy
"Double" data protection
Money back guarantee policy (30-days).
Cons
Some servers can be slow and unreliable
They can take 30 days to process refunds.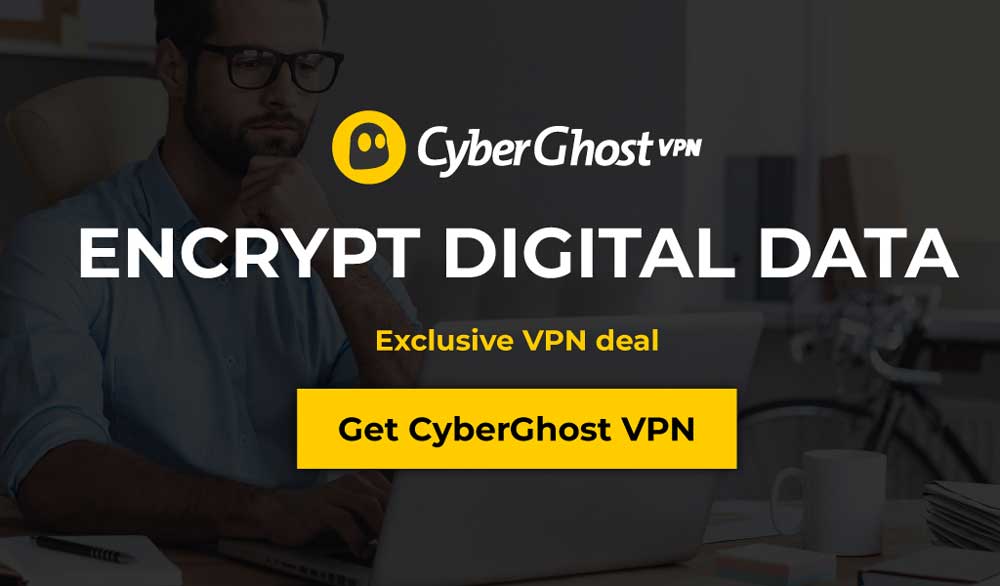 CyberGhost is another well-known VPN provider. It made our list because the service works great and delivers what's expected. This provider has whopping 6,000 servers in 87 countries. Among these, 999 servers are located in the US. This makes CyberGhost an excellent option to unblock many kinds of American geo-blocked content.
By default, CyberGhost uses the OpenVPN protocol with 256-bit AES Encryption and 2048-bit keys. For ultimate security, the provider also uses perfect secrecy. By generating a random key for each session, intercepting the connection is made much harder. CyberGhost has a strict zero-logging policy. The provider doesn't even keep user's email addresses. It chose to have purchases processed by resellers so the only personal information it ever has about its users is their usernames. Other important features of the service include an Internet kill switch that will automatically disconnect your network if the VPN connection goes down as well as DNS and IP leak protection. As for the VPN client apps, that are available for Windows, Mac OS, iOS and Android.
Read our full CyberGhost review.
Pros
Unblocks US Netflix, BBC iPlayer, YouTube
Affordable plans
2,048-bit RSA keys and SHA256 authentication
Strict no-logs policy
45-day no-quibble money back guarantee.
Cons
IPv6 WebRTC leak in macOS
Can't unblock some other streaming sites.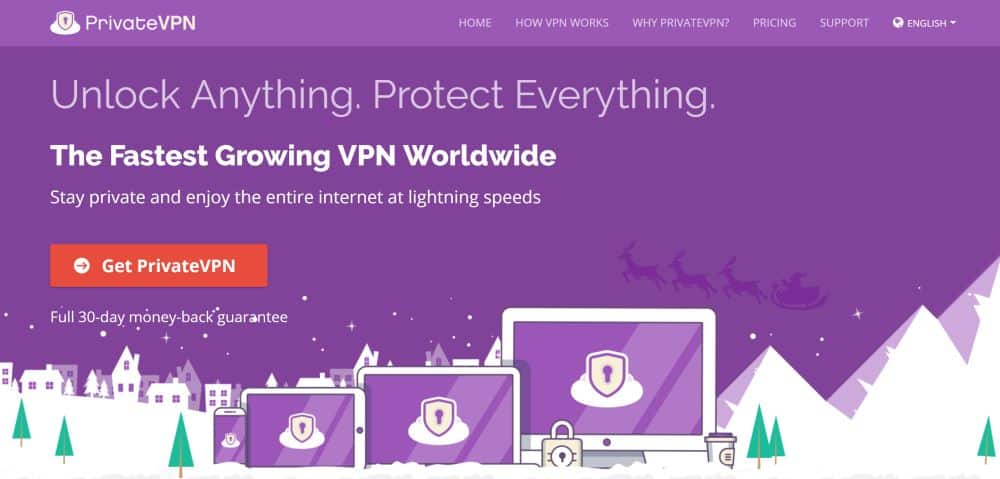 PrivateVPN, the last entry on our list, is an excellent provider. Its VPN will allow you to safely stream, surf, and download content from the web, or simply check social media accounts or your e-mail with full anonymity and from anywhere, including Turkmenistan. Important features of the service are its speed and its ease of use. It is one of the best VPNs for general daily use. As for the client software, it is available for smartphones, desktop and laptop computers, and even Fire TV. It boasts a lightweight and easy to use interface. This provider is a great option for anyone who wants to use a VPN but doesn't want to have to deal with complicated interfaces.
PrivateVPN's network is comprised of over 150 servers in around 60 different countries. This provider can certainly deliver the speed, security, and location variety that seek. On the security front, it uses 256-bit AES encryption and it keeps your connection safe with an automatic kill switch and DNS leak protection. The supplier has a zero logging policy on all traffic for an excellent level of privacy.
Read our full PrivateVPN review.
Conclusion
Getting an IP address from Turkmenistan is undoubtedly a niche request, but luckily PureVPN has got you covered with its unprecedented network coverage. Hopefully, you should have a better understanding of why you'd want a Turkmen IP in the first place, what the state of Internet freedoms is like in that country, plus how to secure a connection back out into the free and open Internet from within the country's borders.
Are you currently in Turkmenistan, or do you plan to travel there soon? How will you make use of a VPN? Let us know in a comment below.