We are reader supported and may earn a commission when you buy through links on our site.
Learn more
Hide My Ass! Netflix-Blocked – Troubleshooting Guide 2021
If you're unable to unblock Netflix using Hide My Ass, consider switching to a VPN provider able to deliver Netflix content and bypass the proxy error message from wherever you're based.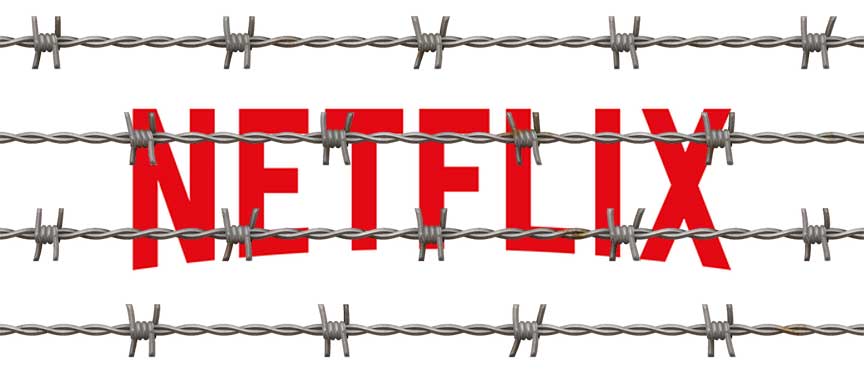 So you've been using Hide My Ass! to stay private online and bypass geoblocks — great! But then you tried to access the U.S. Netflix library — and after a few moments, up popped the dreaded "proxy error message." Unfortunately, that's the just a fact of life for many VPN users when they try to unblock Netflix nowadays. But lucky you came here — because we've got the Hide My Ass! Netflix blocked workaround you need.
Netflix is one of the most aggressive VPN blockers, having recently stopped HMA cold. But you can still get through with these advanced providers:
NordVPN – Best Netflix Unblocker – NordVPN has lead the game of cat-and-mouse with Netflix's VPN blocking for years. They've developed a massive network with smart DNS baked in, allowing you to spoof past Netflix geoblocks shrouded in the super-fast NordLynx encryption protocol.
Surfshark – A cutting-edge privacy solution with the ability to unblock 17 Netflix libraries without the need for advanced manual configuration.
ExpressVPN – The top VPN for speed, enabling buffer-free Netflix streams even in UHD.
CyberGhost – Another plug-and-play solution to unblocking streaming sites, with a truly massive network covering the globe.
PrivateVPN – Love to tinker? Configure your encryption settings for the smoothest Netflix streams.
In this guide, we're going to show you how you can regain access to restricted Netflix libraries when HMA fails you. First, we'll show you what the solution is, then give you our recommendations. Next, we'll discuss why and how Netflix blocks VPNs, and how some VPNs are staying in the fight. Finally, we'll walk through some further troubleshooting tips.
30-days money back guarantee
The Hide My Ass! 'Netflix blocked' workaround
So HMA failed to get you through to your favorite Netflix library. What gives? When all you want to do is kick back and watch some Gilmore Girls, it sucks. And Hide My Ass! Isn't a bad VPN, either. With consistently decent speeds, large, widespread server network, solid device compatibility — the list of good things about HMA goes on. But Hide My Ass! isn't getting you through Netflix's blocks — so you need some serious block-breaking power.
So the solution is pretty simple: turn to a VPN that has proven itself time and again to reliably slip around Netflix's VPN blockers. If you're disappointed there isn't a fix that enables HMA to access Netflix, frankly we are too. Thankfully, the few providers that do offer reliable access to Netflix are affordable, easy to use, and won't overcomplicate a night of binge-watching with an excessive learning curve. Below, we present a few of our favorites, though please keep in mind that no provider can guarantee access 100% of the time.
These VPNs work to unblock Netflix
These VPN providers have long been engaged in the battle of Netflix vs. VPN, and their resources and grit have kept them going, consistently bringing (and returning) Netflix access to their users: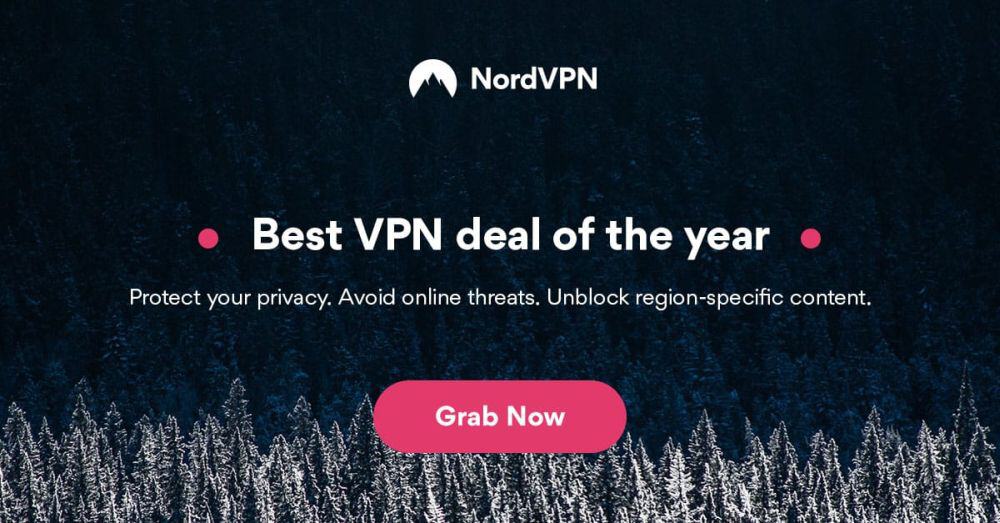 NordVPN has a lot to offer Netflix aficionados. With 5,200+ servers in 62 countries, NordVPN is the elephant in any room where VPNs are discussed, and it's growing all the time. At the time of writing, 1,845 servers are located in the U.S., giving NordVPN users unprecedented choice in terms of finding the right American IP address to unblock Netflix. If that's not enough to bust the current VPN ban, however, look to their range of specialty servers, which offer an array of benefits including dedicated IP addresses, obfuscation, and more.
NordVPN has tough security through its 256-bit AES encryption, and great speeds to round the package out. Plus, NordVPN keeps no logs on traffic, IP address, timestamps, bandwidth, or browsing history — so you get one of the industry's most complete zero-logging policies thrown in with your Netflix-beating power.
Read our full NordVPN review.
Pros
SPECIAL OFFER: 2-yr plan (68% off - link below)
Fast and stable connections
Strong security features
"Double" data protection
30-day money back guarantee.
Cons
They can take 30 days to process refunds.

Surfshark hasn't been around all that long, but they've already made a huge impact on the VPN market with their modern methods of unblocking Netflix. Lesser providers like Hide My Ass! fail to break through because they rely on outdated encryption protocols–but not Surfshark. Instead, they've ditched legacy methods in favor of OpenVPN, IKEv2/IPSec, or WireGuard, protected by the 256-AES-GCM encryption cipher.
Of course, even this alone isn't enough to unblock Netflix anymore. Surfshark also features built-in smart DNS functionality that can successfully unblock 17 Netflix libraries around the world. While there are 65 countries total in their network, if you connect to one outside of that list of 17, it'll just default to Netflix US. In total, there are 3200+ servers, and counting.
Another benefit of modern encryption is that it doesn't bog down your connection speeds nearly as much as it used to. You can enjoy buffer-free Netflix streams with Surfshark–and you don't have to worry about them keeping logs of your activity, either.
Pros
Unblock 15 international Netflix libraries, including the US and Japan
Get a static IP from US, UK, Germany, Japan, or Singapore
Accepts all major credit cards, Apple, Google, and Amazon Pay, PayPal, and even Bitcoin
Independently audited privacy practices
Responsive customer support available 24/7.
Cons
Speeds occasionally suffer a noticeable drop
Young VPN still has plenty of room to grow in terms of advanced functionality.
Read our full Surfshark review.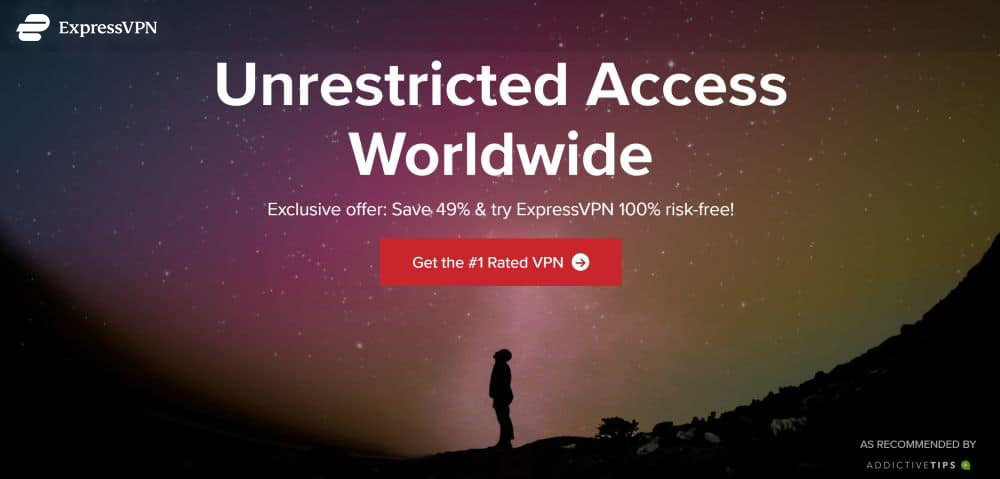 ExpressVPN is one of the fastest providers on the market to date. With more than 2,000 servers in 94 countries, they have the infrastructure to keep pace with Netflix and match them punch-for-punch in terms of offering new IP addresses to avoid the black list. Alongside bypassing Netflix's blocks, once you get through, ExpressVPN delivers unparalleled speed, giving you buffer-free streaming of your favorite show, with zero speed caps or throttling, plus unlimited bandwidth. A built-in speed test helps you find the best server for streaming, too.
And if you ever have trouble accessing a country's Netflix library, just reach out to their support team: they've got troubleshooting guides, live chat with a real human, email support, and support tickets.
Read our full ExpressVPN review.
Pros
Unblocking Netflix USA, iPlayer, Amazon Prime
Fast serves with minimal speed loss
OpenVPN, IPSec & IKEv2 Encryption
No logging policy well enforced
Great support (24/7 chat).
Cons
Power-users configuration options.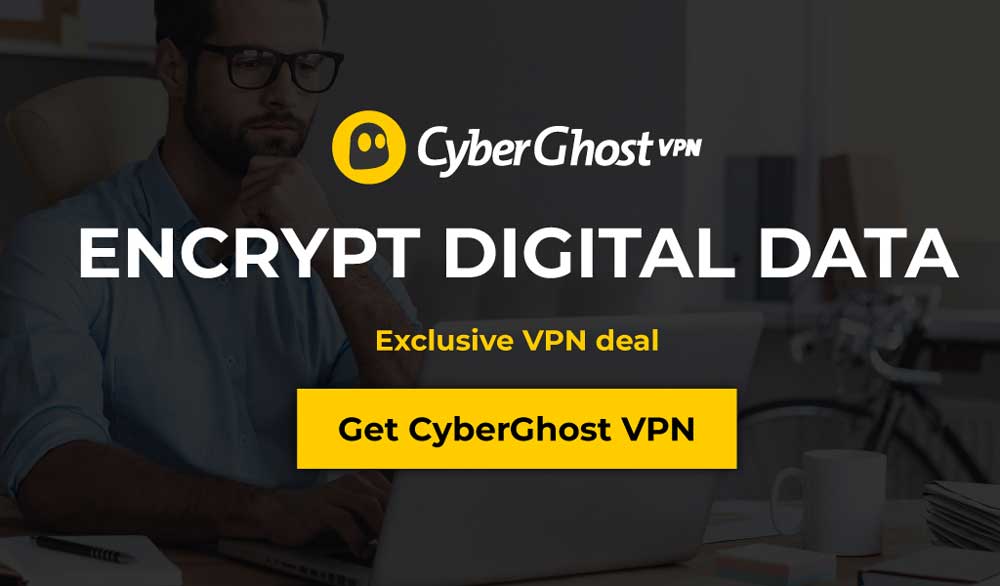 CyberGhost makes unblocking Netflix easy. After launching their colorful, user-friendly app, just select the preconfigured profile labeled "Unblock Streaming." You'll then be presented with a range of servers, each specially tuned to access various streaming sites; look for ones marked "Netflix". And if you feel like exploring further, the other profiles are pretty great, too: surf or torrent anonymously, protect your Wi-Fi connection when you're out in public, unblock other basic websites, or choose your VPN server — CyberGhost puts you in the driver's seat without overcomplicating your options.
With each profile, there are some basic toggles for things like extra security on the web, adblocking, and even a bump up in speed. CyberGhost has huge network of 3,200+ servers in 61 countries, just about guaranteeing you'll have a fast server available.
You can discover more about this great provider in our CyberGhost review.
Pros
Unblocks US Netflix + BBC iPlayer
Torrenting allowed
Robust encryption standards
Strict no logging
45-days money back guarantee.
Cons
WebRTC leak detected
Doesn't work well in China.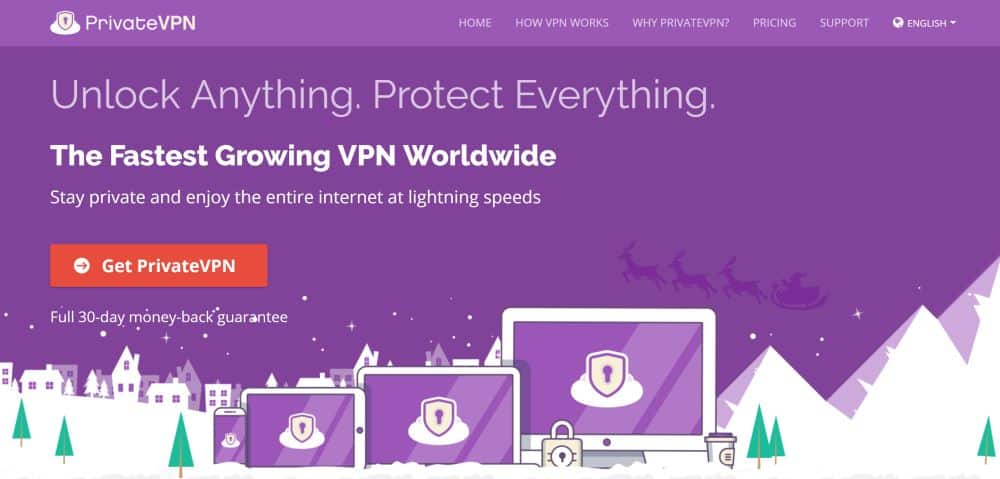 PrivateVPN removes the guesswork in unblocking Netflix. While some providers offer a list of hundreds of servers which may or may not work for the task, PrivateVPN puts its eggs in one very effective basket with a few servers dedicated to getting past Netflix's VPN ban. All you have to do is choose one of the 100 servers which bears the label "?Netflix?" and you're good to go. In fact, we found PrivateVPN's methods to be among the most reliable for Netflix access.
Even better, you won't face buffering videos or slow downloads with PrivateVPN, with unlimited bandwidth and zero speed caps. You also get multiple encryption protocols to choose from, from top-notch 256-bit AES encryption through OpenVPN to less-secure but faster 128-bit CBC encryption. And with a wide array of devices supported, you'll enjoy reliable Netflix access on all of your favorite platforms.
Take a look at our PrivateVPN review to find out even more.
Why Netflix blocks VPNs
So why does Netflix even bother to block VPNs? What's the deal there? Are they just being mean? Unfortunately, no. If that's all it was, maybe they could be reasoned with. They aren't just picking on you — they have to block VPNs to keep up their end of the bargain they have with content providers. It's all about licensing laws.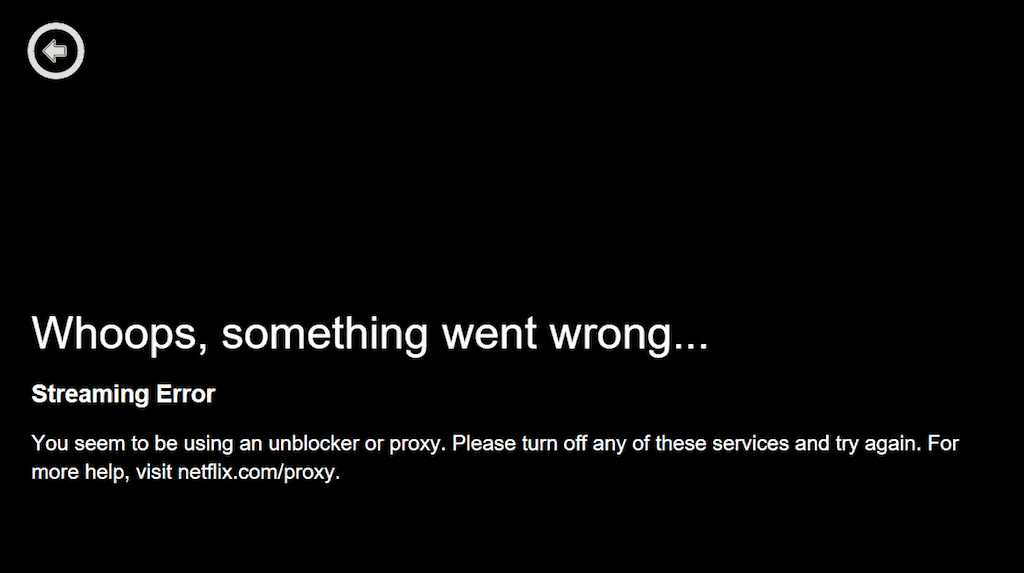 Netflix gets their videos from movie studios, TV networks, and other providers. When they do so, they sign agreements that typically require separate licensing agreements for each region that Netflix wants to stream the content in. So if Netflix wants to stream a show in France, they'll need a copyright license for there; and if they want to stream the same show in Germany, they may need to pay for a separate copyright license for there, too.
If Netflix decided to purchase the streaming rights to a show for every region they stream to (190 countries), that would add up fast. Plus, it's not entirely practical — there are other players vying for content licenses, too.
How Netflix blocks VPNs
Okay, content laws — makes sense, right? But how does Netflix go about blocking VPNs — especially if some providers can still beat the ban, but others can't? Primarily by detecting and blocking IP addresses connected with VPNs.
IP address blocking
Your IP address is assigned to you by your ISP. It shares a lot of information about your device and location with the websites you visit. When you connect to a VPN, you get a "new" IP address — great. This means you can "spoof" your way to looking like you're in another location, accessing content you wouldn't be able to otherwise and hiding your identity online. But since most VPN servers allow more than one individual to share the same IP address, Netflix quickly wises up to which IP addresses are likely coming from a VPN. All Netflix needs to do is notice that there are a lot of users with the same IP address, and bam! That IP address becomes blocked, and you can't access Netflix from it anymore.
GeoIP databases
Another way that Netflix catches and blocks VPN services is through the use of GeoIP databases. These databases are created by companies that make it their business to find out everything they can about IP addresses. They look for details about IP address locations, commercial or resident, ISP-created, proxy, or VPN server. When they have this data, they sell it to 3rd-parties, like Netflix. Netflix then, in turn, compares user IP addresses against this database, blacklisting any identified as coming from a VPN or proxy.
As you can imagine, the logical solution for VPNs to beat Netflix's blacklists of their IPs is simple: introduce new IP addresses that haven't been detected yet. But for many VPN services, this back-and-forth, cat-and-mouse game wears them down, taxing their resources to the limit until the VPN is forced to concede and drop out. At that point, the service's users cannot access Netflix anymore through using them.
How some VPNs still beat Netflix
So continuing to provide users with access to Netflix primarily means two things for VPN services: persistence and perseverance. The consistent, reliable providers we mentioned earlier acquire new IP addresses to cycle through and help users continue to bypass Netflix's geoblocks — but they work overtime on this to stay ahead of Netflix, and have the resources to do so for longer than lesser competitors (sorry, HMA).
Another way some of these VPNs beat Netflix's VPN ban is by providing dedicated IP addresses. Some are static (reserved for one customer only), others dynamic. Because these IP addresses are just that — dedicated for one user at a time — it looks like a normal ISP-issued IP address, so Netflix is less likely to detect and block it.
Again, be aware that not every server will work from those providers — they've just proven themselves overall to be solid performers when it comes to having servers available to unblock Netflix. That said, some of the providers do offer some guidance when it comes to Netflix specifically:
Of course, outside of these lists, there may be other servers that can grant you access to Netflix — you'll have to test them out to see.
Troubleshooting your Netflix connection
Regardless of the VPN provider you choose, there will likely come a time when you have trouble accessing Netflix again. Never fear — there are some measures you can easily take:
Choose a different server — This is the easiest and quickest method to try. Just disconnect from your current server, then connect to another and try Netflix again. If you haven't already, try one of the labelled or listed servers that have been optimized for Netflix or streaming in general.
Browser geo-location data — Your browser could be leaking your real location to Netflix. For example, if your VPN says you're in New York, but your browser is telling it that you're really in France — Netflix may show you the proxy error message. So, if you've connected to a server that your provider says should work, try checking your browser's geo-location data, and make sure it's not leaking your true location. ExpressVPN offers a great guide on how to do this for a wide variety of browsers.
Browser cookies — Any cookies left on your device could be telling Netflix where you really are. Go into your browser and clear all the cookies to wipe this clean.
DNS leaks — If you're having a DNS leak, then you'll definitely be telling Netflix your real location, even with a VPN. All the VPNs we suggested have DNS leak protection, but it's always a (rare) possibility with any VPN. Check out ipleak.net to scan for a DNS leak.
WebRTC leaks — Web Real-Time Communication is a network of tech that allows browsers to communicate with each other without need a middle-man server, helping improve video chat, file transfers, and streaming. But for two devices to "talk" to one another, they need to know each other's IP addresses. Netflix could exploit this connection to see your real IP address, thus blocking you. Chrome offers an extension called WebRTC Leak Prevent that blocks this. In Firefox, all you have to do is disable it.
Use a dedicated IP address — If you haven't already, use one of your chosen provider's dedicated IP addresses. NordVPN, PrivateVPN, and CyberGhost all offer them.
Wrapping up
While Hide My Ass! may have done its job faithfully and well for you, if accessing blocked Netflix libraries is an important feature, it's time to retire that provider. Instead, use our workaround: one of the 4 VPNs we recommended, all of which are able to unblock Netflix reliably as of writing. We gave you the tool — it's up to you whether to use it.
Have you tried one of the providers we listed, or a different one? Was it able to unblock Netflix? Did you try any of the troubleshooting tips we provided? Tell us about your experience in the comments section below.