We are reader supported and may earn a commission when you buy through links on our site.
Learn more
How to unblock websites on iphone or other iOS Devices
Your iPhone is a capable device, but ISPs and governments can impose website restrictions that unfairly block off entire sections of the Internet. However, by installing an iOS-compatible VPN app, you can bypass these geoblocks to access censored content and blocked websites beneath an impenetrable wall of anonymizing encryption. We show you how to get started below.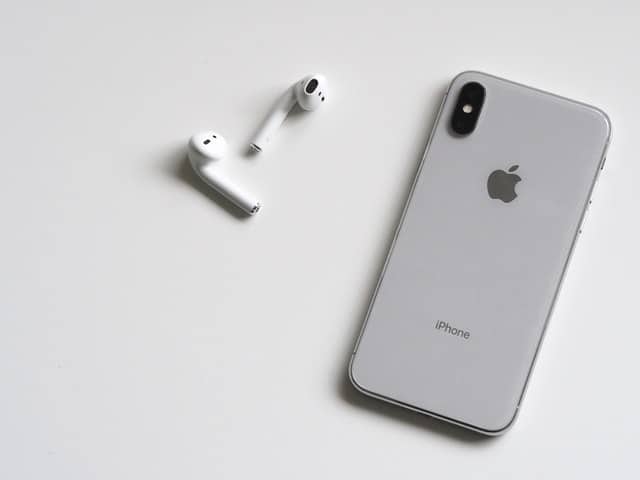 Whether you're at work, school, or traveling, sometimes you just want to access some websites with your iPhone. Maybe it's social media, maybe YouTube, maybe a P2P network – but then you find it's blocked. Often, many websites and apps are blocked by firewalls thrown up by your workplace or school; or, they're geo-restricted by the area you're in. Whether its simply an inconvenience or a real problem that prevents you from getting work done, there're some easy ways to access blocked sites from your iPhone. Here we'll show you exactly what to look for and how to unblock websites on iphone.
Unblock any website on your iPhone with these high-security VPNs:
NordVPN – Best for iPhone – NordVPN is the king of spoofing, with it's absolutely massive worldwide server network. Fast iOS apps make it easy to pick a secure virtual IP to beat geoblocks anywhere.
Surfshark – Lightweight, intuitive iPhone app with robust encryption, obfuscation, and leak protection.
ExpressVPN – One-touch VPN functionality, blazing fast network, advanced tunneling protocols.
CyberGhost – Attractive UI with preconfigured profiles for real-life use-cases.
PrivateVPN – Entirely provider-owned server network with flexible encryption to beat any site block.
PureVPN – Well-acquainted with beating geoblocks–even through the Great Firewall of China.
Although there are several tempting options when it comes to accessing blocked websites on iPhone – especially the "free" ones – investing in a good, paid VPN is the best way to go. All the other alternatives (which we'll cover in this article) come with caveats and shortcomings, including and up to stealing your personal data to sell to 3rd parties for a profit. In this guide, we're going to show you how to select a quality VPN for your iPhone, give you our top picks, and then show you the steps for getting setup on your iPhone. Finally, we'll run through those other options for accessing blocked sites and discuss why you should never, ever, use a "free" VPN.
30-days money back guarantee
How to pick a good VPN for your iPhone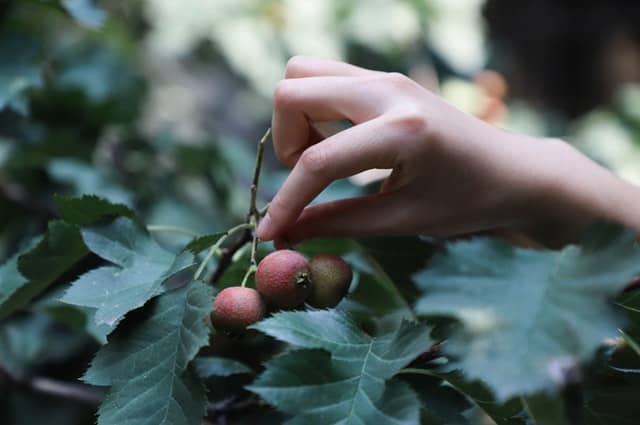 Before choosing a VPN, it's important to know what you're looking for. There are many VPNs out there that say things like, "#1 voted" (they all are), "fastest VPN" (I guess those are, too) – etc. Many look exactly the same and it can quickly get confusing. We've taken the guesswork out for you by putting together a list of qualities that all good VPNs should have, and run tests (recorded elsewhere) to ensure they were up to par.
Here is that list of criteria:
Best VPNs for accessing restricted websites on iPhone and other iOS Devices
With the above criteria in mind, we scoured the VPN market for the best iPhone-compatible apps to unblock any blocked or censored websites. We came up with the following list to make comparison shopping easier for you: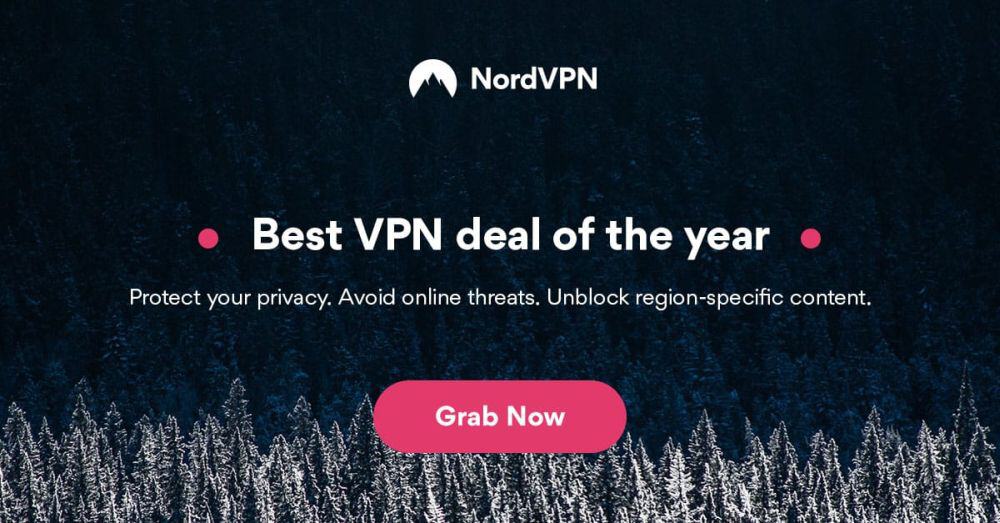 NordVPN has advanced features that appeal to apple iOS users. Alongside 256-bit AES encryption with 5 protocols, you get specialty servers, too. If you like to torrent, NordVPN offers servers optimized for P2P. Or maybe you like to access streaming services like Netflix that employ VPN-blockers: NordVPN has servers dedicated to beating shared IP blacklists, so you can get through any blocked content. Alongside these advanced features, you also get DNS leak tests and fantastic 24/7 customer support.
NordVPN's logging policy is one of the best in the business: they don't log traffic, IP addresses, timestamps, bandwidth, or browsing history. And since they're based out of Panama, a neutral government, they aren't beholden to other, larger powers' privacy laws – which means you can rest easy, assured that your activity is kept private.
While NordVPN is geared toward advanced users, their design is still very intuitive for more casual consumers. The graphical map interface is especially convenient for choosing servers. NordVPN also offers zero restrictions on bandwidth, connection on up to 6 devices, and even BitPay payment for complete anonymity. They're also massive: more than 5,500 servers in 58 countries large – the biggest around. You'll have no trouble getting online with that size of network.
Read our full NordVPN review.
Pros
Works with Netflix, BBC iPlayer without breaking a sweat
Fast and stable connections
DNS leak protection, kill switch
Strict zero logs policy on both traffic and metadata
Great support (24/7 chat).
Cons
Automatic server selection can be unreliable
Apps can sometime be slow to connect.

If you're looking for a premium VPN service for Apple iOS that doesn't cost a ton of money, look no further than Surfshark. Their mobile app is an absolute delight to use, with a UI that fits Apple's refined ecosystem extremely well. Simply touch the Connect bar to auto-detect either the fastest server or closest country (great for frequent travelers), and you're good to go.
But Surfshark also gives you more control over advanced configuration, with options to switch between OpenVPN, IKEv2/IPSec, WireGuard tunneling protocols; to toggle the comprehensive CleanWeb anti-malware/tracking/popup suite; or to manually select from one of over 800 servers located in 50 countries worldwide. This is ideal for beating site blocks, securely and quickly.
Surfshark never logs metadata of your VPN session, and couldn't even if they wanted to. The entire network is on thoroughly modern RAM-only infrastructure, which continuously wipes stored data. Finally, protect all your internet-connected devices with a single Surfshark subscription thanks to unlimited simultaneous connections and a wide range of apps for other, non-iOS platforms.
Pros
Every server optimized for unblocking Netflix, BBC iPlayer, Hulu, and more
All 800+ servers are P2P-friendly, with private DNS and obfuscation
Expansive anti-ad and anti-malware database constantly updated
Absolutely no logging of connection data, IP addresses, bandwidth used, or traffic
Support staff manned by actual human beings 24/7.
Cons
Growing network doesn't have same coverage as more mature VPNs
New-kid-on-the-block status may not instill same trust as larger providers.
Read our full Surfshark review.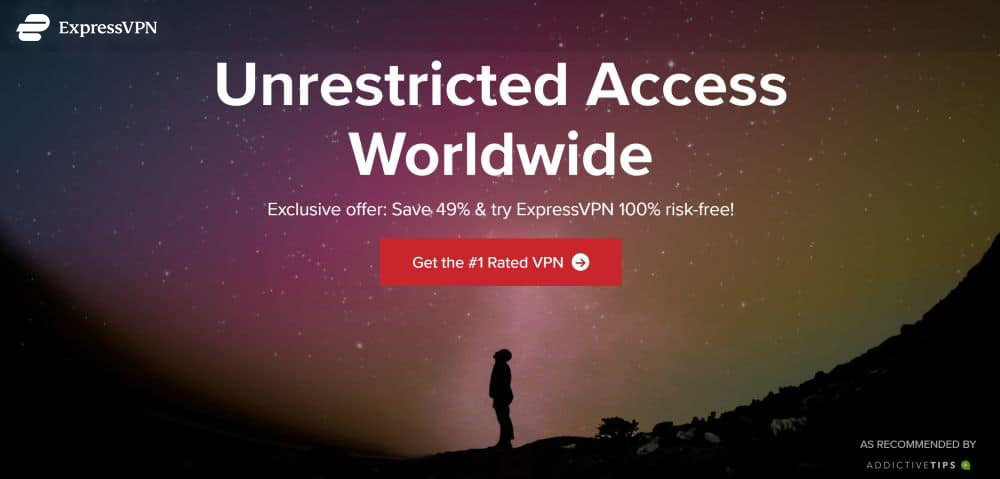 ExpressVPN has the number top trait you need: software availability for iPhone. Beyond that, they're one of the fastest on the market, with unlimited bandwidth, no speed caps or throttling, and zero restrictions on P2P networks or torrents. This means you get buffer-free streaming, fast downloads, and seamless browsing. And if you wanted to watch Netflix, Hulu, or one of the other streaming services that are often blocked, ExpressVPN is great for getting through to them, too.
With this provider, you get the military-grade 256-bit AES encryption with 5 security protocols that can help you get through just every firewall. You also get a DNS leak test, to make sure you're completely secure, and you can connect up to 3 devices.
Finally, ExpressVPN has a large network, 3,000+ strong, located in 94 countries. They're based out of the British Virgin Islands, so they're exempt from major surveillance agreements and are outside of UK jurisdiction. They also have a sturdy zero-logging policy, so even if they were forced to divulge any records, they don't have anything that can identify you.
Read our full ExpressVPN review.
Pros
Unblocks American Netflix, iPlayer, Hulu
3,000+ super fast servers
Supports ALL devices
Strict no-logging policy
Great support (24/7 chat).
Cons
Slightly more expensive than some other options.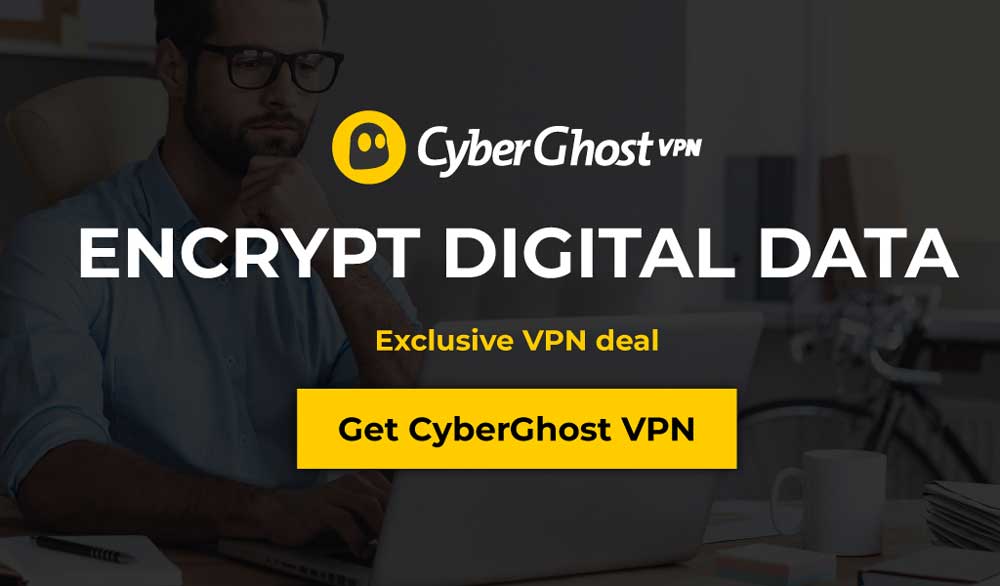 CyberGhost is true simplicity in a colorful package. Right off the bat, this provider is easy to install. And when you launch it, the theme continues: you're presented with 6 simple configuration profiles that are already setup for basic use-cases. So if you'd like to surf anonymously, unblock streaming with 20 different providers, protect your Wi-Fi connection, unblocking some basic websites, or just choose a VPN server – all it takes is one click.
But, if you'd like the option for customization, you get that, too: you can add simple toggles that allow you to block malicious websites, ads, and online tracking, compress data and automatically redirect to the more secure HTTPS connection, or boost your speed.
Diving deeper into the app, your 256-bit AES encryption is customizable, too, with security protocols that all you to choose between the default, balanced, OpenVPN and 4 other options that mix-and-match speed or encryption strength. This feature helps you punch through even the toughest firewalls. And while we're on the topic of security, CyberGhost's logging policy is immaculate: literally the only thing they log are anonymous log-in events once every day to accrue monthly statistics on unique users. But don't worry: there's zero way of tying this to any individual – and they don't even keep your email address when you sign up.
Finally, CyberGhost gives you unlimited bandwidth, no speed caps or throttling, and high connection speeds. You can connect to up to 5 devices at once and get access to over 5,500 servers in 80 countries.
Read our full CyberGhost review.
Pros
Unblocks US Netflix, Amazon Prime, YouTube, Hulu
Affordable plans
Apps for ALL devices
Zero logs
24/7 Live Support.
Cons
WebRTC IPv6 leak in macOS
Doesn't unblock all streaming services.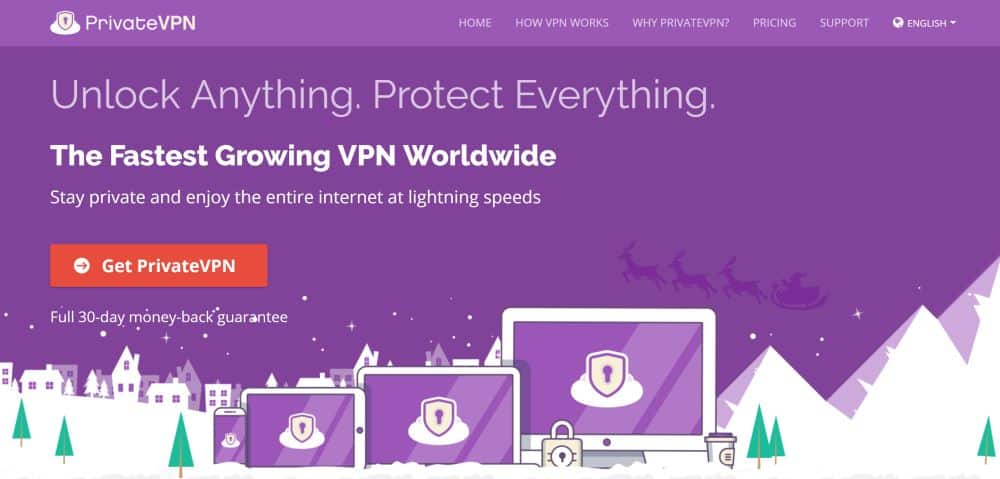 PrivateVPN is one of the best VPN services for iPhone owners for a number of reasons. First, its app is readily available from Apple's App Store. Once you have the app, getting started with the VPN is easy, fast, and intuitive. Moreover, apps are available for other devices. This is useful; for example you want to protect multiple iPhones in your household, you can install PrivateVPN on your WiFi router. If you ever need help installing PrivateVPN on a desktop, a free remote setup service is available. All of this is very convenient, especially because the iOS apps are both sophisticated and intuitive, with powerful features always a click away. Another bonus is that even older iPhones (like the 7) can run PrivateVPN, albeit a slightly older version, with no problem at all.
In addition to being excellent for iPhone users, PrivateVPN comes with a number of cool core and extra features. For example, you can connect up to 6 devices simultaneously which is handy if you have a tablet, multiple smartphones, or family members who also have iPhones. The server network spans nearly 150 servers in 60+ countries, meaning you can get an IP from a large number of countries. Moreover, the VPN is powerful enough to beat China's censorship filters thanks to the SOCKS5 protocol specifically designed for use in China. There's even a port forward service that virtually guarantees you can access PrivateVPN, even if you're behind a corporate firewall or using a public-access WiFi connection.
Read our full PrivateVPN review.
If you want to enjoy the free Internet on your iPhone, PureVPN should be one of the first providers you consider. For starters, their app is available from the app store and is compatible with all recent iOS versions, including those on legacy devices like the iPhone 7. This means that you can get PureVPN without worrying about compatibility. Another advantage is that PureVPN's mobile apps are both intuitive and feature-rich, meaning you can get most of the features desktop users have on your iPhone. Furthermore, PureVPN promises unrestricted access to blocked websites and offers 24/7 support to help you if you run into any problems.
In addition to being outstanding for iPhone users, PureVPN has powerful core features that help unblock virtually any website you need to access. The server network is one of the biggest in the industry, with 2,000+ nodes in over 140 countries. Bandwidth, speed, and server switches are all completely unlimited so you can stream, game, and even torrent with no restrictions. As an added bonus, PureVPN offers a range of servers optimized for either P2P or streaming so you can get the absolute best experience possible. Extra features include ad blocking and the proprietary Ozone technology that keeps your device and identity secret long after you've disconnected from PureVPN. Between all these advantages and the fact that you can connect up to 5 devices at once, PureVPN is a wonderful choice for iPhone users who want to enjoy the web freely.
Read our full PureVPN review.
How to setup and use a VPN with your iPhone
So, how do you actually set up a VPN and use it? The steps are listed below – but first, to make things easier, follow the first few steps from home – assuming you have your own, private internet connection with no blocks enabled, it'll be easier than trying to do so at your school or workplace.
Visit your chosen VPN (we suggest one of the ones above). Go to the "plans" page, choose one, and follow the on-screen steps to sign up.
Next, download and install the app. For iPhone, follow the link directly on the VPN's website to be taken to the iOS App Store. If you just go through the App Store separately, you may run into some fakes.
Once you've installed the app, launch it and sign in with the credentials you created when you signed up for the VPN. If you're simply trying to access geo-blocked sites, you can move to the next step from where you physically are; otherwise, continue once you're on the network that blocks your access to certain sites.
Next, open the VPN app if you haven't already. Most VPNs will automatically connect you to the nearest, best server. This will likely be good for your purposes. If not, just use the search function of your app to find and select whatever server you wish to connect to.
Now you should be good to go. If you can't access a site, just return to the VPN and pick another server. If you're still having issues, you can visit ipleak.net to make sure you're connecting to the VPN server each time; or, you can contact customer service for help troubleshooting.
Why are sites blocked?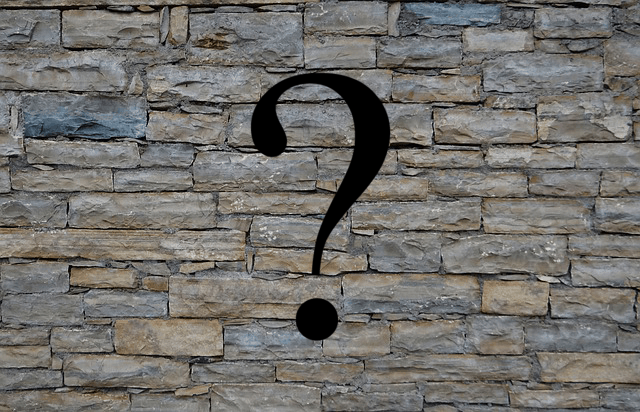 Although geo-restrictions exist and governments sometimes block content they deem "threatening," most blocking of specific sites happens when you connect to the internet at your workplace or school. Administrators do this to protect the privacy and security of the school and its students (if at a school), and to prevent employees from doing non-work-related things on work time (if at a workplace).
Many blocked websites include social media sites, like Facebook, Instagram, Twitter, Blogger, Snapchat, and Flickr. Other commonly blocked sites include Netflix, Hulu, YouTube, as well as email services like Yahoo! and Gmail, and online marketplaces like Amazon, eBay, and Pinterest.
More comprehensive firewalls can restrict access to all websites not pertinent to the job – essentially removing any temptation to use the internet for anything other than work-related tasks. However, sometimes these restrictions can feel very limiting or even be an impediment to the job or research, so getting around them can seem necessary.
VPN Alternatives to unblock websites on iPhone
Getting around school/workplace blocks is actually a fairly easy thing to do, and there are many ways to do so:
Turning off your Wi-Fi – This is the obvious way to "get around" your school or employer's firewalls: just turn off your Wi-Fi connection on your iPhone. But – obviously, you're then paying for the data required to use the internet and subject to any restrictions your mobile provider may have in place.
Using an IP address in the address bar – If you know a website's IP address, you can type it into the address bar instead of the website's URL address. But, depending on the level of blocking employed, this doesn't always work.
Changing DNS servers – In some cases, the blocking is restricted by the DNS server you're connected to. You can use Google's Public DNS or an OpenDNS to change your server without slowing down your internet.
Using the cache – If you can access a search engine, you can use their "cached" link for a website, found in the indexed web pages cache. However, this can slow things down tremendously.
Using proxy services – Proxy websites give you a "proxy" IP address, so you look like your address is elsewhere, which may help you access blocked sites.
Tor – Tor is very similar to VPNs, but works by transferring your IP address through multiple, unique points around the world repeatedly. This prevents the original information from being seen and helps you access blocked sites. However, because your IP address is being "bounced" around the world, this slows down your internet speeds tremendously.
But there are drawbacks to each of these…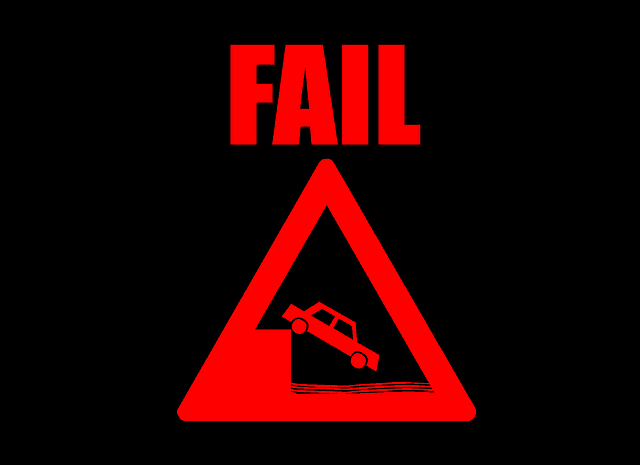 Many of these alternatives may seem like great options, especially when they're "free." But with the exclusion of Tor, none of the other alternatives give you true privacy and security, and may even open you up to attacks online.
When you access the internet on an unencrypted connection, all of your activity is visible to your ISP and logged. This means that if anyone wants to investigate you (i.e. your workplace or another "higher power"), it's very easy for them to do so. And if you spend what they deem to be "too much" time doing non-work-related things, this can lead to disciplinary measures.
But when you install a VPN on your device, all your data is encrypted to and from your server. Although the ISP can see how much you're online, they can't see the details, so it's virtually impossible for their to be repercussions.
What about "free" VPNs for accessing blocked websites on iphone?
So if a VPN is definitely the way to go, can't you just use a free one? The short answer: no.
Free VPNs can actually cause you more problems than the others alternatives to a paid VPN. It comes down to simple logic: if a company isn't making money off you paying for their service, they have to be in another way to pay for their servers and administration costs. One of the ways that "free" VPNs do this is by injecting ads, which is annoying. But the more worrying way they make money from you is by selling your data to third parties – which is exactly the kind of breach your VPN should be stopping.
Some "free" VPNs even cause your device to be included in botnets, which use your bandwidth for DDoS attacks, spamming, click fraud, cryptocurrency mining, and serving out illegal materials – like child pornography and otherwise.
So don't use a "free" VPN – they aren't really free.
Wrapping up: how to unblock websites for Apple iPhone
So whether you're trying to bypass blocks at work or school, or you're on a hotel or other public network employing blocks on certain content, there are many ways to get around these restrictions. By far the best is a VPN, and we showed you how to choose one, set it up, and execute on it to access blocked sites on your iPhone. All that's left now is to pick one and get started!
Have you used one of the ways we outline in this post to unblock websites on your iPhone? Have you tried a VPN out? What were your experiences in either arena? Tell us more in the comments below.