Best DD-WRT Routers in 2019 for Demanding Power Users
DD-WRT is a type of open source firmware that can be installed on a wide variety of routers. It's a feature-rich and surprisingly friendly alternative to the stock interface, providing a unified control panel that opens up a wide range of features power users can take advantage of, including network accessible storage, print servers, improved bandwidth controls, and virtual private networks installed directly to the router.
One of the most useful features of the DD-WRT firmware is its ability to run a VPN without any additional installation. You can use the admin interface to enter your VPN details and gain the benefits of encryption and location variability without having to run custom software on all of your devices. This is tremendously useful when you want to connect multiple devices to your home network
Although DD-WRT can be installed on many different brands of router, there are some that handle the firmware a little better than others. Below are some of the best DD-WRT routers available on the market. Each provides a powerful enough environment to take full advantage of DD-WRT, allowing you to run a VPN and do a dozen other unique tasks with ease.
What Makes a Good DD-WRT Router?
There are hundreds of router models available today, each offering a slightly different set of hardware specs and external designs. Some users just want a basic device that broadcasts a Wi-Fi signal through their dorm room. Others need a multi-antennae array so the entire building can connect without issue. Regardless of your specific needs, you'll want to pay special attention to the criteria below when choosing which router to buy.
DD-WRT support – Not all routers were made to support this open source firmware. Every product below either comes with DD-WRT installed or can be flashed without additional configuration.
Signal range – If you lose signal when you go in the other room, you're not going to get much use out of your router. The devices below have variable signal abilities, but all of them will suffice for average users.
Price – Routers can get expensive, especially if you're looking for a high performance one for 4K video streams or gaming. Our product features cover a range of budgets, and each one delivers the right amount of features consistent with the price tag.
TP-Link TL-WR740N Router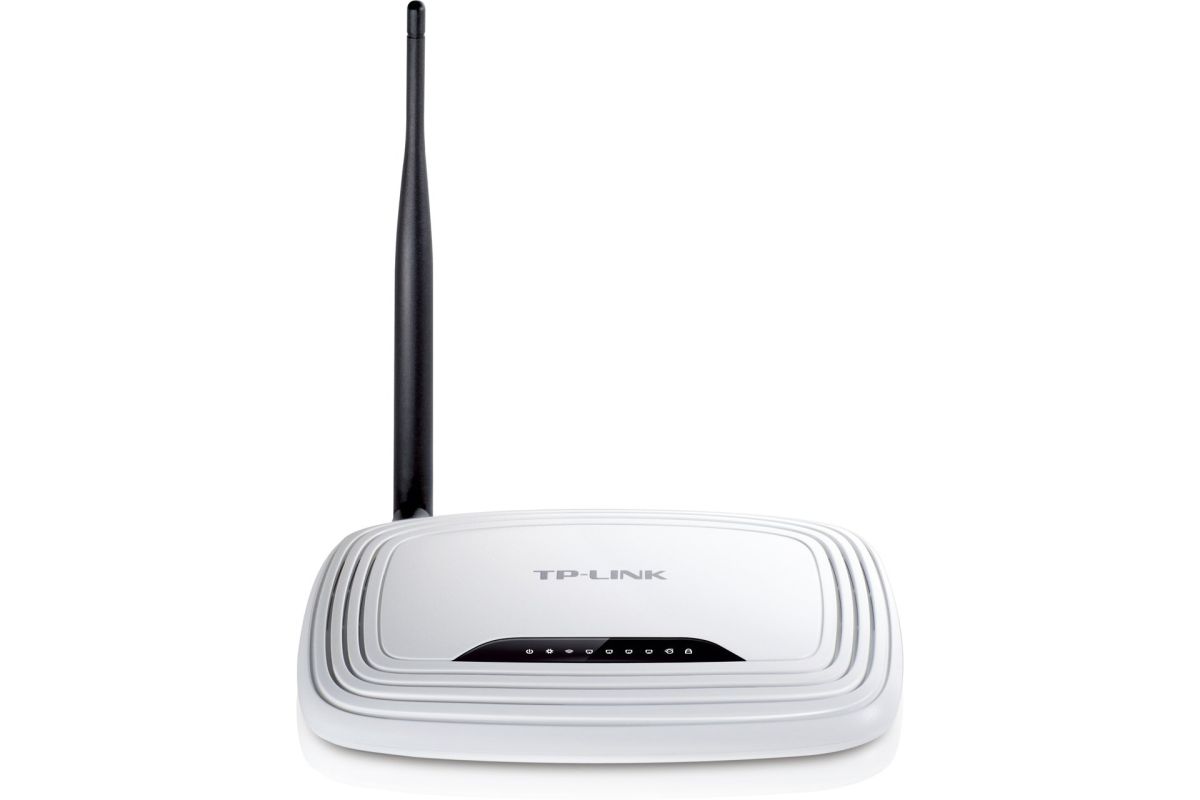 When you need a DD-WRT compatible router and you're on a tight budget, the TL-WR740N is the way to go. This bare bones model retails for a scant $22-30, less than half the price of most routers on the market and nearly a third of most DD-WRT compatible ones. For that amount you get a straightforward and basic Wi-Fi signal with a single antenna, IP based bandwidth control, and quick installation. It's a surprisingly capable little device that serves as a great entry point to the world of DD-WRT customization.
PROS
Budget friendly price makes it almost an impulse purchase.
Supports PPTP, L2TP, and IPSec protocols.
CONS
Limited range antenna makes it ill-suited for anything larger than a small apartment, dorm room, or office.
Doesn't have a lot of power, which can make running an on-router VPN difficult.
150 Mbps.
Linksys WRT54GL Wireless-G Router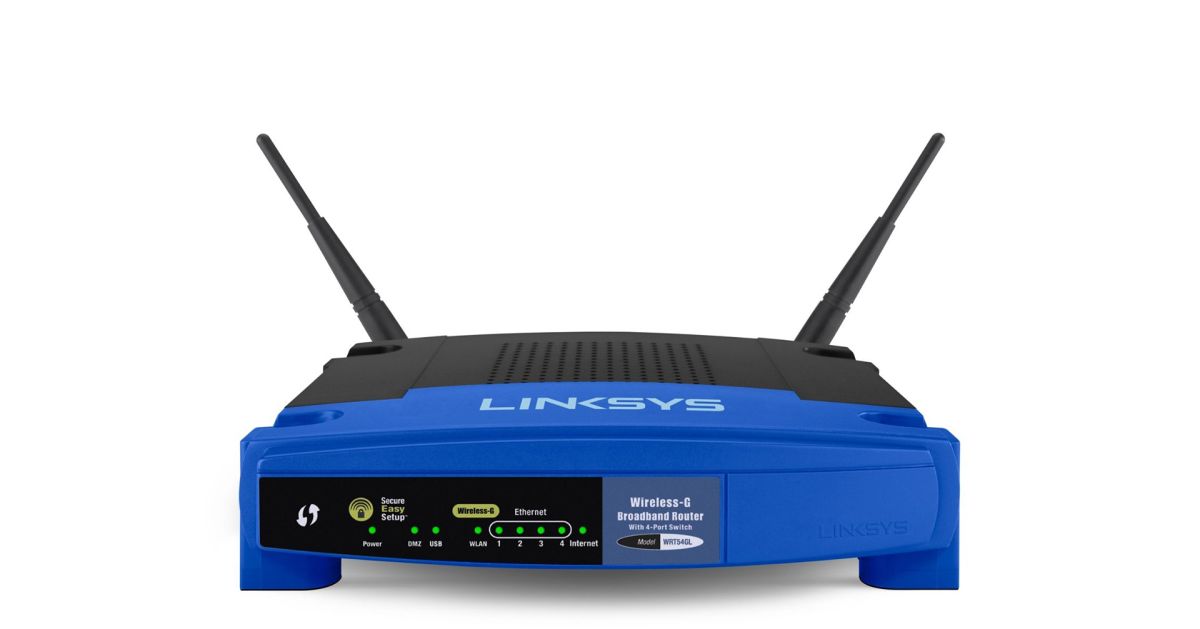 Linksys has been one of the go-to manufacturers for affordable routers for decades. The company creates some of the most recognizable products around, including the WRT54 line, which is the successor to the models that DD-WRT was based on. This router boasts a good signal, easy setup, and support for open source installations such as the DD-WRT firmware. You won't get any extras like signal boosters or storage space, but you will get a good multi-use piece of hardware that should suit most lifestyles and living situations.
PROS
Great base-level DD-WRT device that provides a little bit of everything.
Extremely affordable. Even brand new models won't empty your wallet.
CONS
Average in most respects, so not the best choice for high performance streaming or gaming.
Price: $59 on Amazon | $70 on Linksys
Buffalo WHR-HP-G54 Wireless-G Router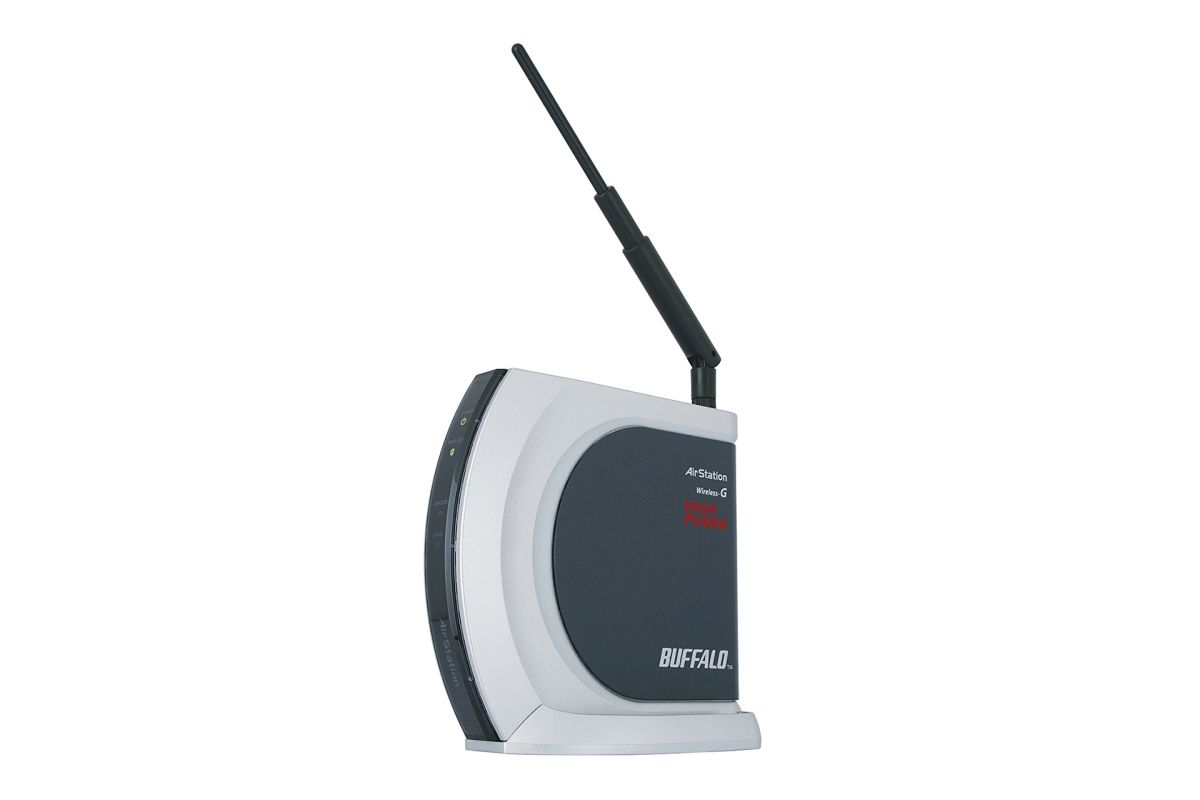 Buffalo Technology routers have a well-deserved reputation for bringing security and high performance to their products. The WHR-HP line follows through with this promise by adding a one-touch security system that lets you get a wireless network up and running literally at the touch of a button. It also includes a signal booster and specialized technology that overlaps broadcast channels to eliminate dead zones in Wi-Fi coverage.
PROS
Extremely fast and convenient set-up.
Built-in amplifier gives it incredible range. Perfect for large homes.
MIMI technology helps eliminate dead spots.
CONS
High price point if you're buying brand new. Even used models retain much of their value.
$145 on Amazon
Asus WL-520gU Router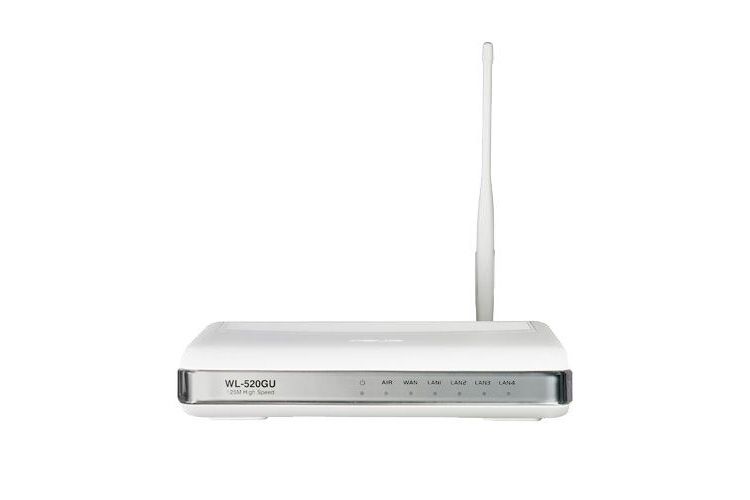 The Asus G series routers have been excellent choices for DD-WRT installations for years. The chief advantages of a 520gU lies in its USB port that can be used for network attached storage or even a printer. This extends the use of your router to cover more than just blindly passing a signal back and forth. Couple that with BroadRange for extended signal coverage and built-in bridging to cover an even wider area and you've got the makings of an amazing DD-WRT compatible piece of hardware.
PROS
Superb range on its own, and can be bridged with another device for even more coverage.
High transfer speeds compared to other products in this price range.
CONS
New models can be a little pricey.
$130 on Amazon
Asus RT-AC88U Router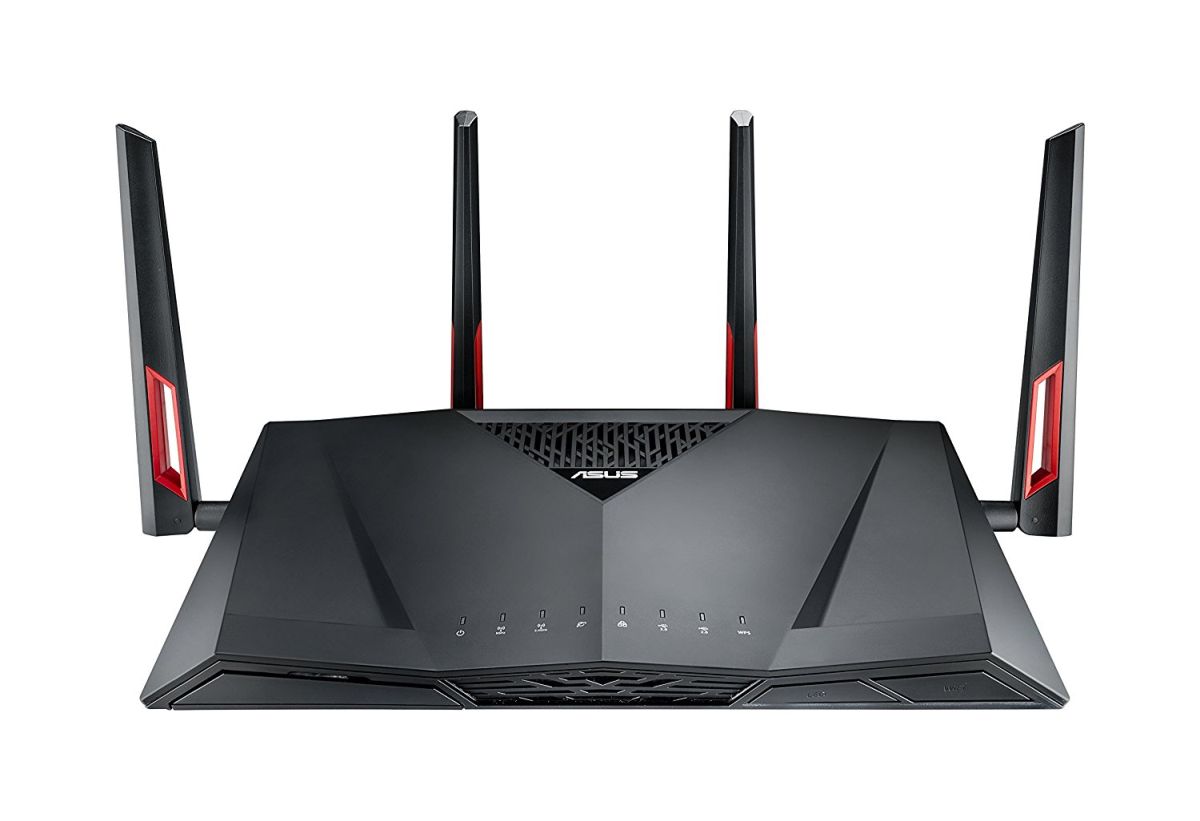 The Asus RT-AC88U can handle anything you throw at it. It comes with twice the RAM, multiple USB slots, more storage, and eight ethernet ports to use, all features you'll appreciate once you start putting this router to work. It also comes with a powerful processor that's perfectly designed for DD-WRT and VPN use.
PROS
Incredible performance with both stock firmware and a DD-WRT installation
Stream 4K media to any device with ease.
CONS
Signal is a bit on the weak side, especially if you're in a large or crowded home or office setting.
Expensive. Used models rarely drop below $200.
$270 on Amazon
Buffalo AirStation AC 1750 WZR-1750DHPD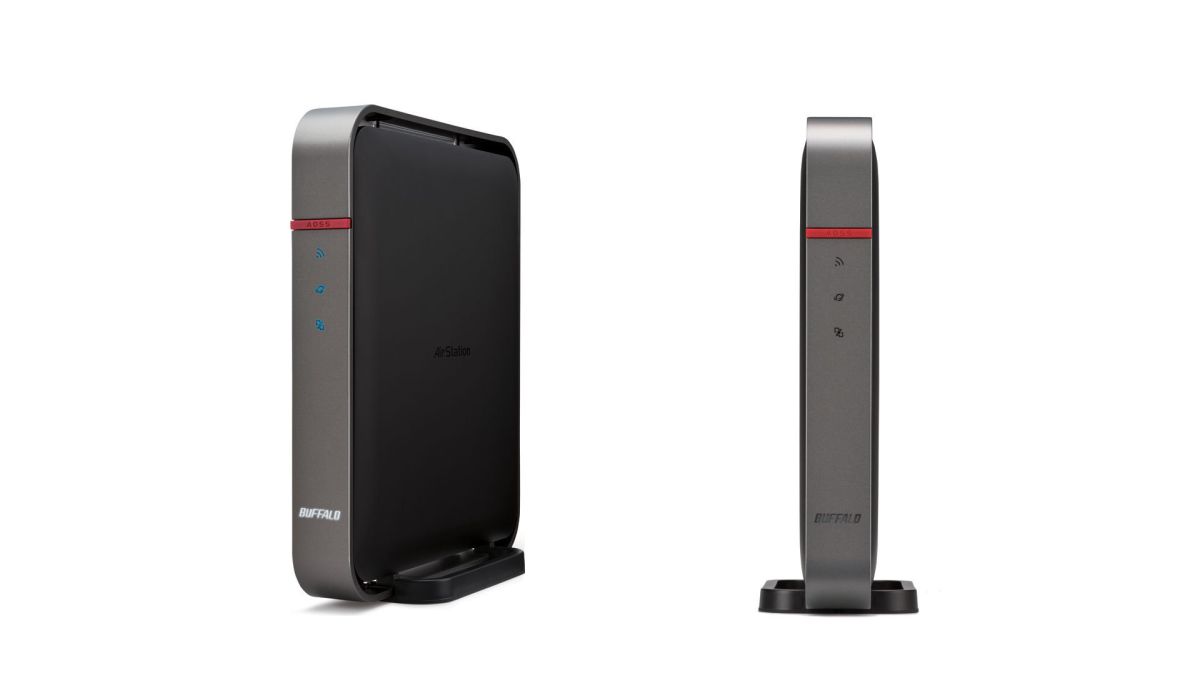 It  has a long and unwieldy name, but the Buffalo AirStation 1750 is one amazing DD-WRT compatible router. Speed and power are two of this device's standout features. It also has outstanding range, making it a great choice for a family of heavy video streamers or gamers. By far the best feature is the router comes with the open source DD-WRT firmware pre-installed, meaning you don't have to go to the trouble of flashing the router yourself.
PROS
Incredibly powerful router suitable for high-end gaming and video streaming.
Excellent range with very little loss of speed.
Comes with DD-WRT pre-installed.
CONS
Not one of the newest router models on the market.
From $120 on Amazon
Best Features of a DD-WRT Router
Most stock router firmware offers access to all the basic features you need to enjoy the internet. You can set up new wireless networks, forward ports, change core settings, and more, it's simply a matter of navigating the interface to find what you need. DD-WRT offers a uniform interface that's built for the end user. It's surprisingly easy to understand, even if you've never visited a router's admin page before. Best of all, it offers extended functionality, and it's completely free.
Below are some of the most useful features of a DD-WRT router.
Use network attached storage (NAS) – NAS is one of those features you never knew you needed until you gave it a try. Network attached storage is simply the ability to plug a removable storage device into your router and access it from any computer that has access to the router. It's almost like your very own cloud storage service. As long as you have a USB port on your router, DD-WRT will let you use it as NAS, no problem.
Network printers – Wireless printing is a stock feature in the DD-WRT experience. Simply plug your printer into the router and access it from anywhere on the network.
Advanced quality control – Quality of service (QoS) refers to the bandwidth streamed from your router. With DD-WRT, you have fine grained control over the bandwidth output across networks, a feature only a few other firmware versions support to this extent.
Performance graphs – When you really want to geek out about your internet usage, DD-WRT lets you analyze everything from speed to device connectability, all through a series of charts and stat graphs.
Install a VPN – The best feature offered by DD-WRT firmware is the ability to use your router as a VPN. Not only will it cover your entire home network with VPN encryption, you'll also be able to use devices that normally can't use a VPN, such as simple streaming sticks, Roku, and e-readers.
How to Install DD-WRT on a Router
Installing customer firmware on a router isn't a simple process. There are a lot of things that could go wrong and a lot of variables you have to consider. Worst of all, if something strange does happen you'll be without an internet connection to diagnose the issue. Make sure you have back-up Wi-Fi in place before you start the process. You never know when it'll come in handy.
The official DD-WRT website offers an incredibly detailed installation process if you need more information or run into any problems. It's a complicated procedure, so don't feel bad if you hit a roadblock or two.
How to install DD-WRT:
Visit the dd-wrt.com router database and search for your router model.
Click your router in the list.
Download the appropriate version of DD-WRT.
Save the .bin file to your desktop.
Reset your router using a hard reset or 30/30/30 method.
Plug an ethernet cable into your router from your main PC.
Power the router on.
Open your web browser and go to the default router admin page (192.168.1.1, or something similar).
Go to the "Upgrade Firmware" section. The location varies depending on the model, but it's usually under System Tools.
Click the "choose file" button and find the .bin file you downloaded before.
Click "upgrade". You'll need to do another hard or 30/30/30 reset.
When the router boots back up, go to the admin page again. You'll see the DD-WRT interface, ready to use.
How to Add a VPN to Your DD-WRT Router
One of the best features of having a DD-WRT powered router is the ability to use it as a VPN. This cuts out the hassle of having to install and run VPN software on every device you want to connect with. Everything that logs into your Wi-Fi gains the protection a VPN can provide, all without any additional steps.
To use your VPN with a DD-WRT router, you'll need to collect a bit of information from your VPN provider, then add that to your router settings. It will only take a minute to complete.
How to use a VPN with a DD-WRT router:
Go to your VPN provider's support page and look for the router installation section.
Create or download a config file (usually .ovpn) provided by the VPN.
Go to your router's admin page and log in.
Go to Services > VPN and enable "Start OpenVPN Client"
Open the .ovpn from the DD-WRT interface, or simply copy the correct information into the boxes provided.
Click "Save" followed by "Apply Settings".
Enjoy your router-based VPN!
Best VPNs to Use with a DD-WRT Router
Not all VPNs are created equal. Some offer faster speeds in exchange for lower encryption, others deliver better software but have a slightly higher monthly price. Whether your top priority is privacy or location variability, choosing the right VPN to use with your DD-WRT router feels like a big decision. We've taken the hassle out of the process and chose two VPNs that offer a great balance of features for an extremely low price. And of course, both support DD-WRT router installations.
ExpressVPN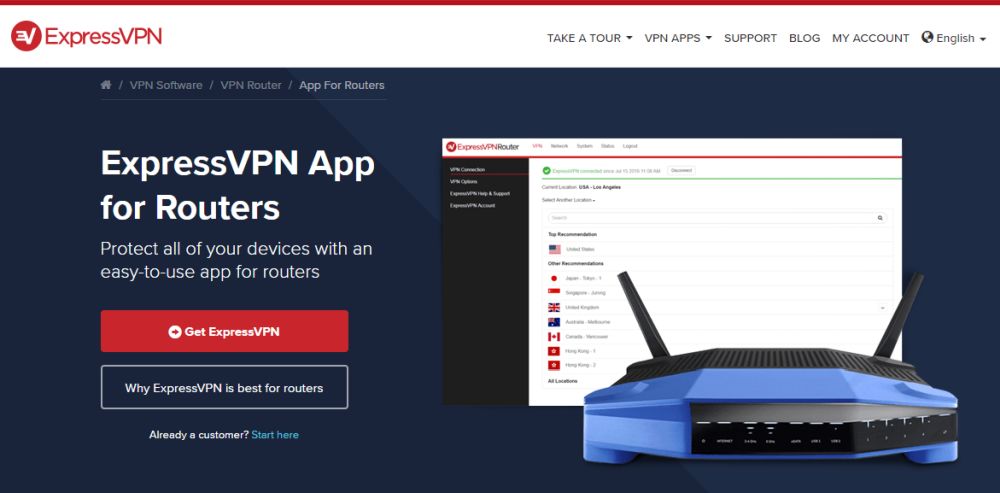 ExpressVPN is all about incredible speeds. The service delivers amazing download rates to and from servers around the world, no matter what city you're in or which continent you want to connect with. The ExpressVPN network features 145 servers in 94 different countries with a fantastic 99.9% uptime. All of this is backed with unlimited bandwidth, access to P2P networks and torrents, and no traffic logs, which gives your privacy a serious boost.
ExpressVPN can be used with any DD-WRT compatible router. Installation is as simple as downloading the config file and adding it to your router. ExpressVPN has a detailed guide to walk you through the process, step by step.
ExpressVPN's plans are backed by a 30 day money back guarantee which means you can cancel anytime, no questions asked. The yearly subscription gives a THREE MONTHS FREE discount making it quite affordable at only $6.67 per month.
NordVPN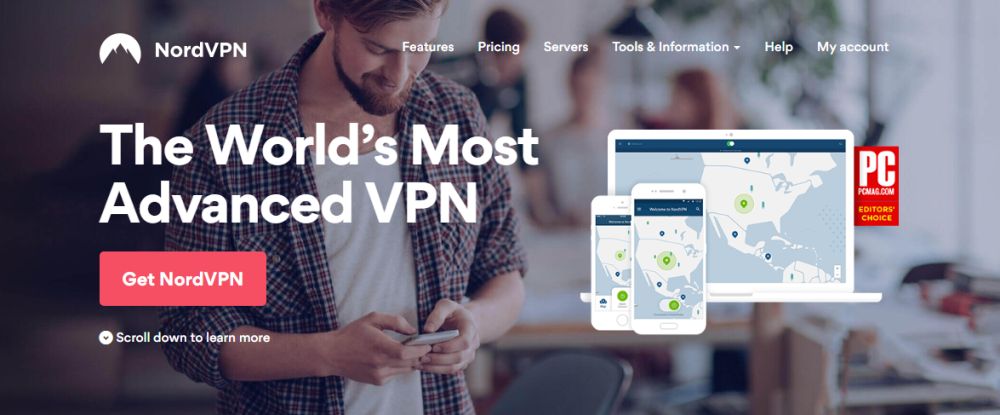 NordVPN provides an incredible mix of privacy and speed. The most impressive feature about the service is its vast network of servers. At the time of writing NordVPN has 1,034 servers in 59 different countries. If you check that count a few days later, it will likely be even higher. This forms the core of a reliable VPN that always has a fast connection for you to utilize. Your data is secured with unbreakable 2048-bit SSL encryption and one of the best zero-logging policies around.
NordVPN has a great walkthrough on how to use the VPN with a DD-WRT router. It's a simple process of entering a few pieces of information into your router admin page, then you're ready to surf the internet freely and securely.
NordVPN plans come with one of the deepest discounts in the entire VPN market. Sign up for a 3-year plan and save a huge 77% off the base price — taking down your cost ot only $2.75 per month.
Buy a Router with DD-WRT Pre-Installed
If you want to get your hands on an amazing router with DD-WRT support but don't want to go through the process of flashing new firmware, you can always buy one with it pre-installed. Both Linksys and Buffalo Technologies offer a few routers that meet this criteria, though the offerings vary from year to year. Companies like FlashRouters offer high end routers that already have DD-WRT configured and ready to go. You'll pay a little extra for the service, of course, but it can save a ton of hassle on your end.
If using DD-WRT with a virtual private network is at the top of your list, a few VPN providers offer pre-installed routers at fair prices. StrongVPN is one of the better services with this feature. Instead of downloading their software to your computer or smartphone, simply head to the SmartVPN pre-installed router page, choose your device, complete payment and you're good to go. When the router arrives you'll be able to connect your devices to a new network powered by DD-WRT and kept safe by a VPN.
Your Router May Already be DD-WRT Compatible
DD-WRT is great with compatibility. The firmware supports hundreds of devices, both off the shelf and lesser known routers. Chances are your current router could have basic compatibility with DD-WRT, and it only takes a moment to verify.
Get your router's model number from the sticker on the bottom of the device.
Take a picture or write it down.
Visit the DD-WRT website's router database page.
Enter your model number in the box.
If there's a green "yes" under the supported column, you can install DD-WRT.