We are reader supported and may earn a commission when you buy through links on our site.
Learn more
How to Access Blocked Sites in Pakistan Using a VPN
Pakistani Internet users are no strangers to website blocks, but it is possible to bypass government censorship using the encrypting power of a VPN. While the subject is deeply technical, getting started is surprisingly user-friendly, and we'll be walking you through it all in today's quick-start guide. You'll learn about the best VPNs for Pakistan, plus how to use them.

Pakistan has one of the toughest online censorship policies in the world. Anything considered blasphemous or subversive can be banned with little to no prior warning. Indeed, millions of URLs are added to the already-expansive blacklist every day.
The following VPNs are proven effective at accessing sites blocked by Pakistani censors:

NordVPN – Best Pakistan VPN – NordVPN has earned its reputation as the world's most trusted VPN, with a truly massive encrypted server network capable of beating Pakistan's site blocking.
Surfshark – Surfshark is an affordable VPN capable of beating the toughest censorship. Unlimited simultaneous connections, Netflix on any server.
ExpressVPN – A top contender for fastest VPN in the world, great for accessing blocked streaming sites.
CyberGhost – This do-anything VPN settings preconfigured for unblocking censored sites.
PrivateVPN – Entirely self-owned network and flexible encryption for true Internet freedom
PureVPN – A VPN, an adblocker, and so much more.
Fortunately, a VPN service can help you overcome these restrictions by giving you a foreign IP, protecting your data, and helping you beat Pakistan's censorship blocks. In this article, we'll explain how this works, what to look for in a VPN for Pakistan, and why you should avoid free services that can steal your data (or worse). Read on to learn all of the above and find some incredible VPN deals below.
30-days money back guarantee
First, find the right provider
Pakistani users face website restrictions in Pakistan for two main reasons. The first and most important one is government interference and censorship. Another one is geoblocking by website and streaming service companies. Here are the specific features that will help you beat both and unlock all the websites you want to use.
Most secure VPNs to beat Pakistani censorship
After extensive research and testing, we've determined the following VPNs to be ideal for unblocking censored websites in Pakistan and abroad: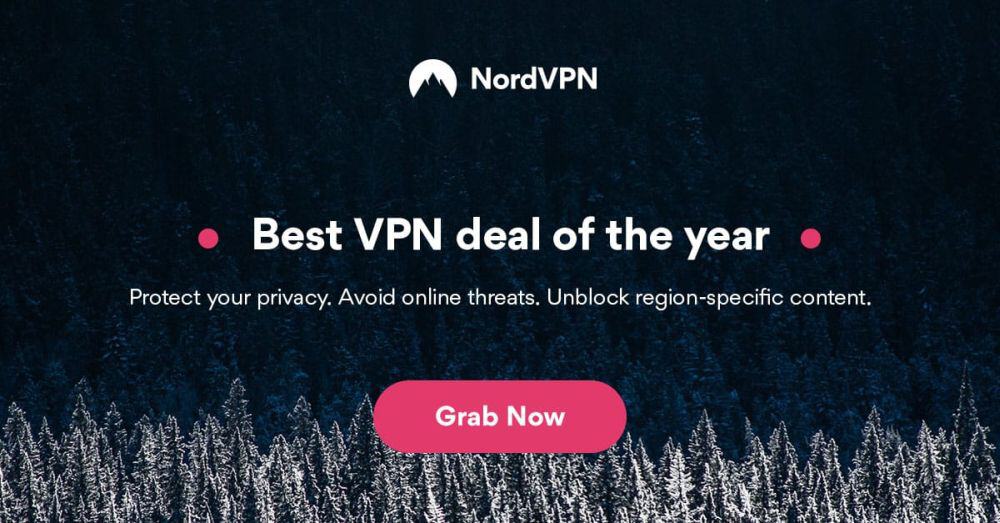 NordVPN is a security-first VPN service. It's handy for Pakistan-based users because of the country's poor track record on data privacy and censorship. The first line of security comes from AES 256-bit encryption, which includes OpenVPN's cutting-edge UDP and TCP protocols. Cracking your connection would require a supercomputer millions of years – so needless to say, NordVPN is rather secure. In addition to encryption, NordVPN has a range of specialty servers focused on security; from Onion over VPN to Anti-DDoS. These servers add a second layer of security to everything you do online while using this service. Moreover, with one of the toughest no-logging policies in the business, nobody will be able to access your data while you're using NordVPN.
In addition to the above, NordVPN is easy to use and rich in features. For example, encryption protocols include PPTP, which is compatible with legacy devices (which are common in Pakistan). The server network is one of the biggest in the industry, with over 5,500 servers in 58 countries. The apps are compatible with all modern devices and operating systems, from macOS to iOS to Android and most common routers – and intuitive to use. As an added benefit, users get up to 6 connections free of charge, meaning you can connect all your devices to the VPN without running into any problems.
Read our full NordVPN review.
Pros
Unblocks American Netflix
Mind-boggling number of servers
Up to 6 simultaneous connections
Extra-secure Double VPN for data encryption
Money back guarantee policy (30-days).
Cons
Some servers can be unreliable
Can't specify City or Province in App.

Launched in 2019, Surfshark specifically addresses the modern reality of government censorship. Thus, it is an ideal choice for accessing blocked sites in Pakistan.
Surfshark uses only the most modern cryptography (256-AES-GCM) and tunneling protocols (OpenVPN, IKEv2/IPSec, WireGuard) to establish its VPN connections. This means you have a ton of flexibility in tailoring your connection to bypass specific restrictions (you can even configure individual Wi-Fi networks to have different settings). Backed by a "strictly never" logging policy, and you already have a complete VPN package.
However, Surfshark offers a lot more: obfuscation on every server, multi-hop connections, static IPs, anti-malware and pop-up blocking, plus anti-adware and anti-tracking. And for getting past the toughest censors, Surfshark will automatically enable the NoBorders method which can punch through even the Great Firewall of China.
Best of all, there are no limits on bandwidth, server switching, or even simultaneous connections. Not bad for a scrappy upstart!
Pros
Unblock 15 international Netflix libraries, including the US and Japan
All 800+ servers are P2P-friendly, with private DNS and obfuscation
30-day satisfaction guarantee
Absolutely no logging of connection data, IP addresses, bandwidth used, or traffic
24/7 live chat ensures maximum uptime.
Cons
Speeds occasionally suffer a noticeable drop
Young VPN still has plenty of room to grow in terms of advanced functionality.
Read our full Surfshark review.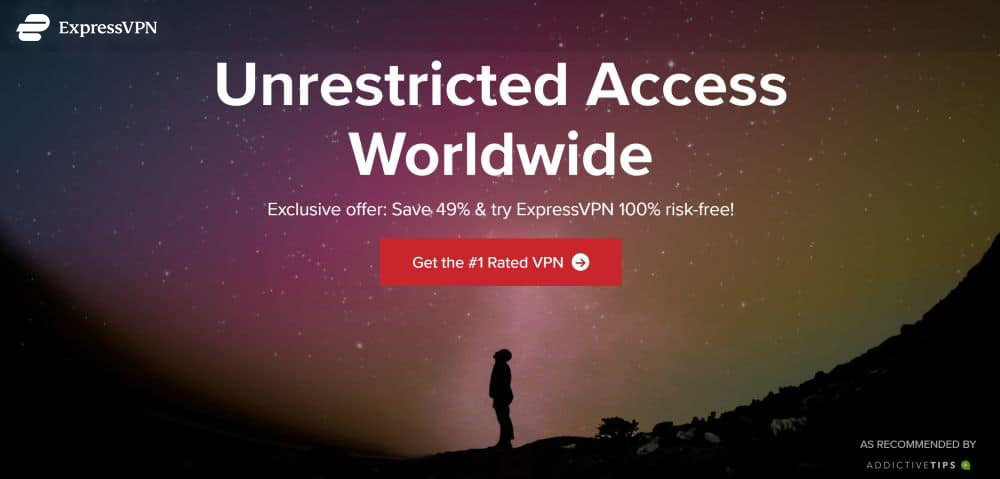 ExpressVPN is a service that's best known for its speed. ExpressVPN has a number of advantages for Pakistani users, whether you're a permanent resident or a traveler. First, it comes with a series of lightweight, easy-to-install apps that work with most operating systems and devices. It doesn't matter if you're using Windows, iOS, macOS, Android, a video game console or a router: installation takes minutes on virtually all common devices. This is handy in Pakistan, which has high-speed mobile internet in many urban areas. Second, there are many unique features that make ExpressVPN easy and safe to use. For example, there's a built-in speed test that helps make sure you're not lagging. There's a DNS leak test that helps make sure your Pakistani ISP can't see what you're doing. Another important extra feature is VPN split tunneling, which lets you choose which data you route through your VPN, and which – through your ISP.
In addition to the above, ExpressVPN is – as the name suggests – darn fast. It uses modern encryption protocols, including OpenVPN's UDP and TCP. This means your VPN connections are just as fast as your regular ones, with minimal slowdown. Moreover, ExpressVPN has a vast server network of 3,000+ nodes in 94 countries, which means that you can get any IP you want with low latency and high download speed. There is absolutely no bandwidth limit, and no speed throttling, no matter how much you use ExpressVPN. All of the above make ExpressVPN one of the best (and fastest) VPN providers on the web.
Read our full ExpressVPN review.
Pros
Unblocks American Netflix, iPlayer, Hulu
Super fast servers (minimal speed loss)
Torrenting allowed
Strict no-logs policy for personal information
Great customer service via chat.
Cons
Slightly pricier than competition.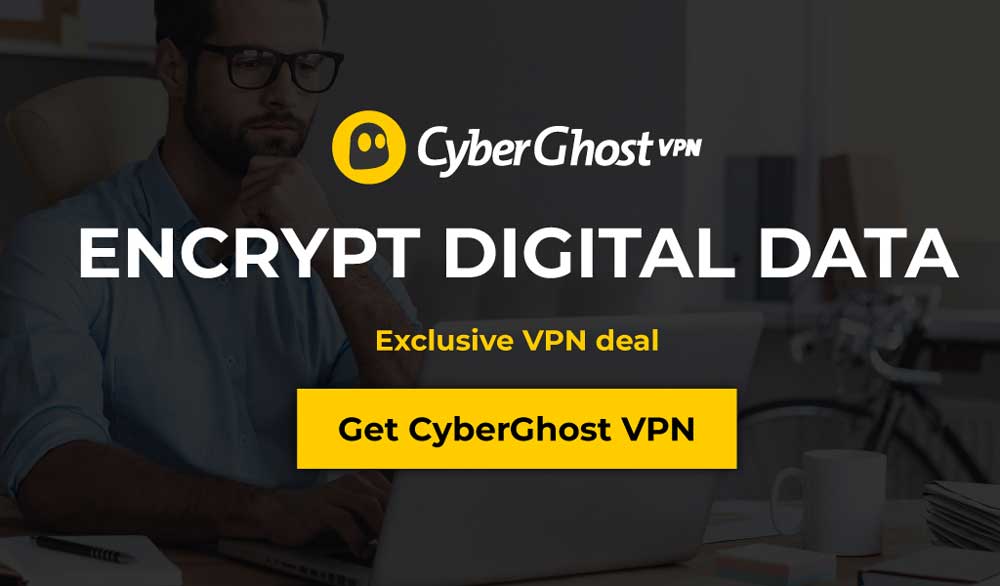 CyberGhost is a VPN that combines powerful features with an intuitive user experience. Everything starts with the apps, which are compatible with all modern devices: iOS, Android, Windows, macOS, PlayStation, XBox, and more. Unlike many VPN services that ask you to configure everything manually, CyberGhost simply lets you choose from one of 6 simple profiles. These run the gamut from "surf anonymously" to "unblock streaming", and can help you protect your identity from Pakistani authorities, surf the web without local censorship restrictions, and more. There's also a number of easy toggles like "extra speed", "data compression" and "block ads". These can help you personalize your configuration profiles, putting sophisticated VPN features into your hands without asking you to get techy yourself. All of this is excellent news for VPN newbies and anyone who isn't an IT expert or hobbyist.
In addition to the above, CyberGhost is powerful on security and privacy. The backbone of its offer lies in an incredibly robust worldwide network, spanning over 5,500 servers in 80 countries. The logging policy is one of the strongest in the history of VPN technologies. Virtually nothing is kept; not even your e-mail address. There is no way to tie anything you do online to your device, identity or IP so long as you use the service correctly. In addition to being strong on logging, CyberGhost uses 256-bit encryption wherein each key has more possible combinations than there are atoms in the known universe. All told, this makes CyberGhost one of the safest services on the web despite its ease of use.
Read our full CyberGhost review.
Pros
LOW PRICE: 6 EXTRA free months (79% off - link below)
Great user experience and easy installation
Jurisdiction in Romania
Zero logs
24/7 Live Support.
Cons
Doesn't work well in China.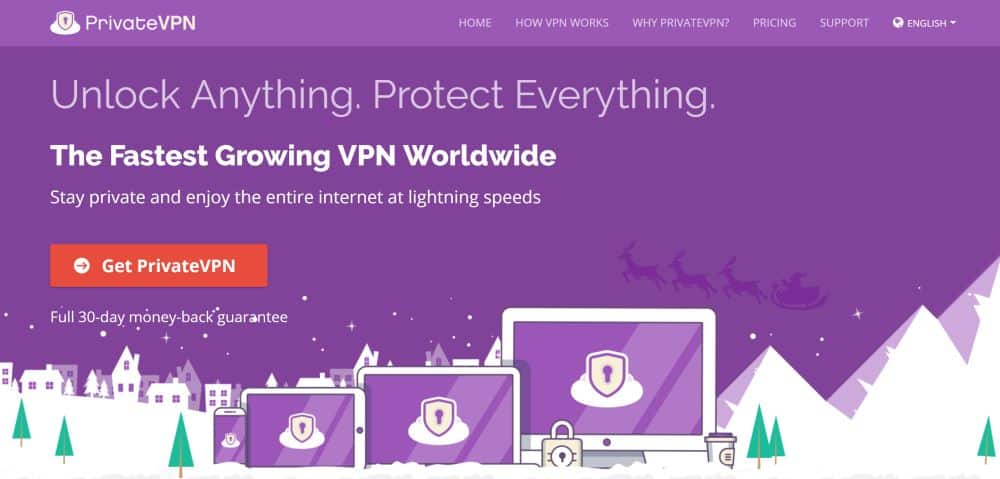 PrivateVPN has multiple features to help you unblock general and streaming websites in Pakistan. For starters, it uses 2048-bit encryption with AES-256. This level of security is so powerful a supercomputer would need millions of years to crack it, and the specific encryption protocols include censorship-beating PPTP (which is great for Pakistan). Bandwidth, speed and server switches are all unlimited, meaning you can use the service as much and as often as you want. While the network isn't huge, PrivateVPN maintains a respectable 150 servers in 60+ countries for a wide variety of IP addresses to spoof. There are even 6 simultaneous connections to let you stay connected on all your devices.
In addition to being able to unblock websites, PureVPN can also help you stay protected and avoid unpleasant run-ins with the law. In addition to the encryption features listed above, it uses the SOCKS5 protocol specifically designed to beat China's censorship laws. If you need to exchange sensitive information or watch content that might be "blasphemous" under Pakistani law, this is a good option. Other cool features include a tough zero-logging policy and a port forwarding option that helps you find connection options when you're behind a firewall or otherwise limited in connectivity.
Read our full PrivateVPN review.
PureVPN is another strong service known for its all-inclusive attitude to features. While some VPN providers (especially free ones) might charge extra for basic features, PureVPN gives you everything you need no matter which subscription plan you choose. For starters, there's a suite of intuitive, user-friendly apps where everything is always a click away. Then there's one of the biggest server networks in the world: 2,000+ servers equipped with 1 Gbit connections in 140+ countries. Bandwidth, speed, and server switches are all unlimited, meaning you can do whatever you like without worrying about running out of speed or download capacity.
PureVPN also has some cool security features. In terms of basics, there's 256-bit AES encryption (including OpenVPN protocols) and a strong no-logging policy. This is enough to give you peace of mind when you're in Pakistan, no matter what you're doing online. There are also powerful extra features that many other services don't have. For example, there are P2P-enabled servers optimized for secure torrenting. There's split tunneling, which lets you send some data through your ISP, and some – through your VPN. There's even a proprietary feature unique to PrivateVPN called Ozone, which protects your device, data and identity proactively, even when you're online.
Read our full PureVPN review.
How can a VPN help unblock sites in Pakistan?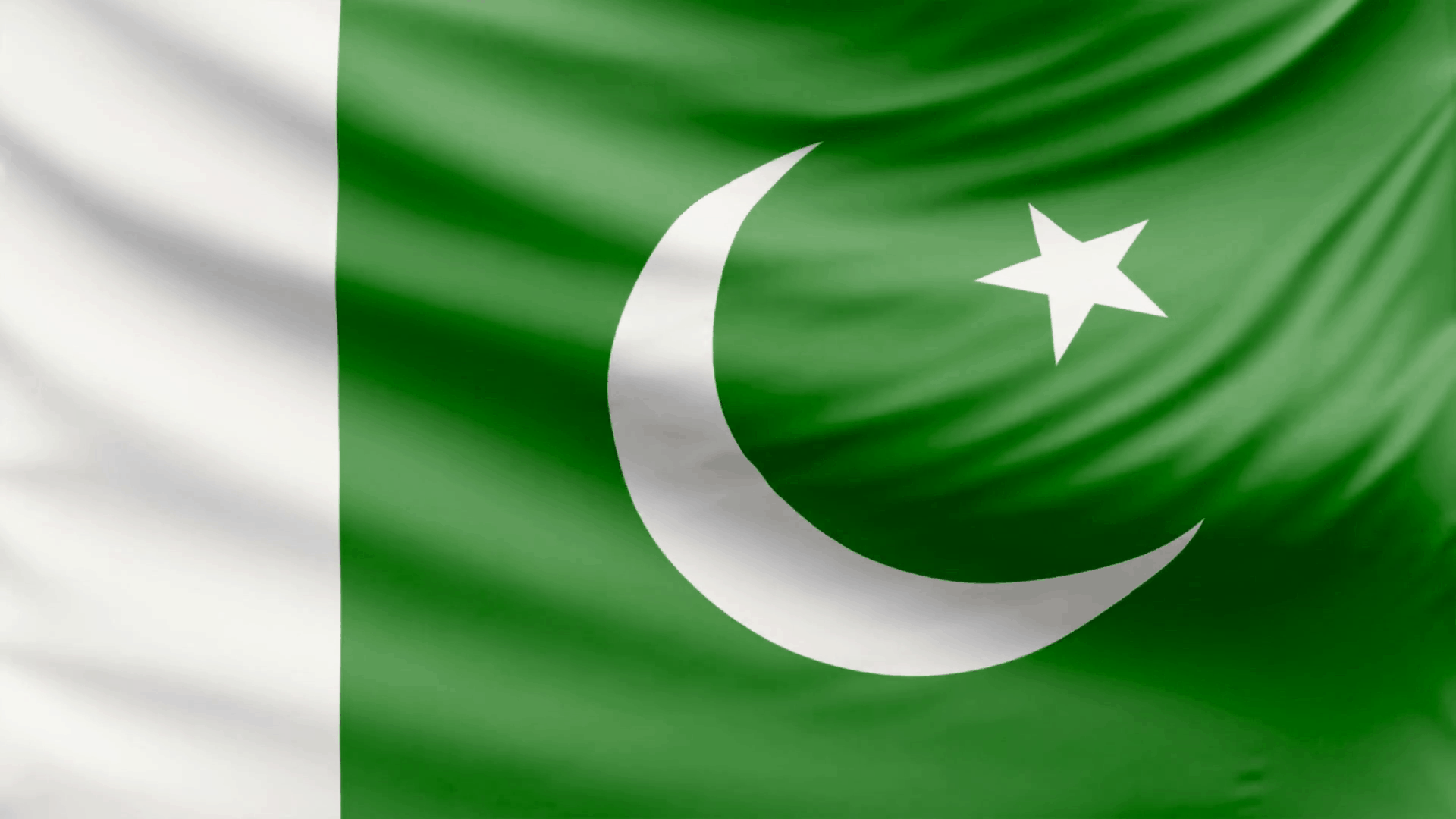 There are two primary reasons you can't unblock websites in Pakistan. The first is censorship. Pakistan is an Islamic country, and like many other Islamic countries, its laws conform to the religion's moral views. This means that anything considered blasphemous by Pakistan's ruling class is disallowed. For example, Pakistan banned Facebook in 2010 and YouTube in 2012 for showing content that they felt was disrespectful to Muslims and the prophet Muhammad in particular. These blocks are both hard to overcome and vast in number.
What's more, Netsweeper (the Canadian service used by the Pakistani government to filter the web) has been shown in a Citizen Lab report to have blocked some 5 billion URLs, with 10 million new ones added every day. This greatly restricts how much of the internet you can view. Even worse, protection against government snooping and ISP monitoring is virtually non-existent.
The other major reason that Pakistan-based users can't access websites is geoblocking. Specifically, Pakistan's copyright protection laws are weak – and most western content publishers don't license their content for the country. This means that the amount of content you can view while in Pakistan is rather small. Whether you're trying to view Netflix, Hulu, or another service, you're going to find that the available videos are greatly diminished in number.
VPNs can help you overcome all these problems. For starters, they help you get a foreign IP, which removes geoblocking and lets you watch UK's BBC iPlayer, Canada's CBC, the US's Netflix library, and more. They also help you avoid government tracking, meaning you can enjoy whichever content you please without worrying about the long arm of the proverbial law. Last but not least, a VPN can help you beat local censorship filters with encryption protocols like PPTP and SSTP, as well as SOCKS5 technology. This is how a VPN can help Pakistani residents and visitors enjoy the free and open Internet with no restrictions.
What about free VPNs?
As you're researching various VPN options on the Internet, you're likely to run into a number of free offers. We caution you against these, and here's why. Every VPN provider needs to make money in order to survive as a business, pay for proxy servers, and more. Free VPN providers are no exception.
The difference is that while regular services charge you money upfront, free services find workarounds to make money off you. This includes showing you ads that interrupt your browsing and streaming experiences. It can also involve prompting you to download the full, paid version of an app, also interrupting your online experience. Last but not least, some providers stoop as low as selling your processing power to criminals. There have been numerous cases of free VPNs harnessing users' computers for botnet attacks, which is both illegal and unpleasant. If you want to make sure you don't get in trouble with the law, we recommend you think very carefully before using a free VPN.
If you really want to save money on a VPN, why not just sign up for one of the services on this page instead? Clicking the links above will help you get massive discounts, and moreover, all the services come with no-questions-asked money-back guarantees. If you realize you don't want or need a VPN service you subscribe to after a few days or weeks, you can always opt out without losing any money.
Conclusion
Usually, the Internet in Pakistan is severaly restricted by businesses and the government. A VPN can help you access the free web and watch whatever you like including full Netflix libraries. What are you going to use your VPN connection for? Leave a comment below and let us know!