We are reader supported and may earn a commission when you buy through links on our site.
Learn more
How to Access Blocked Sites on Linux with a VPN
Linux users are accustomed to being able to do basically anything, but website blocks can prove stubbornly persistent. By augmenting your distro with VPN encryption, however, you'll be able to spoof your IP address and obscure your activity online, effectively beating even the thoughest Internet censorship. We help you get started below.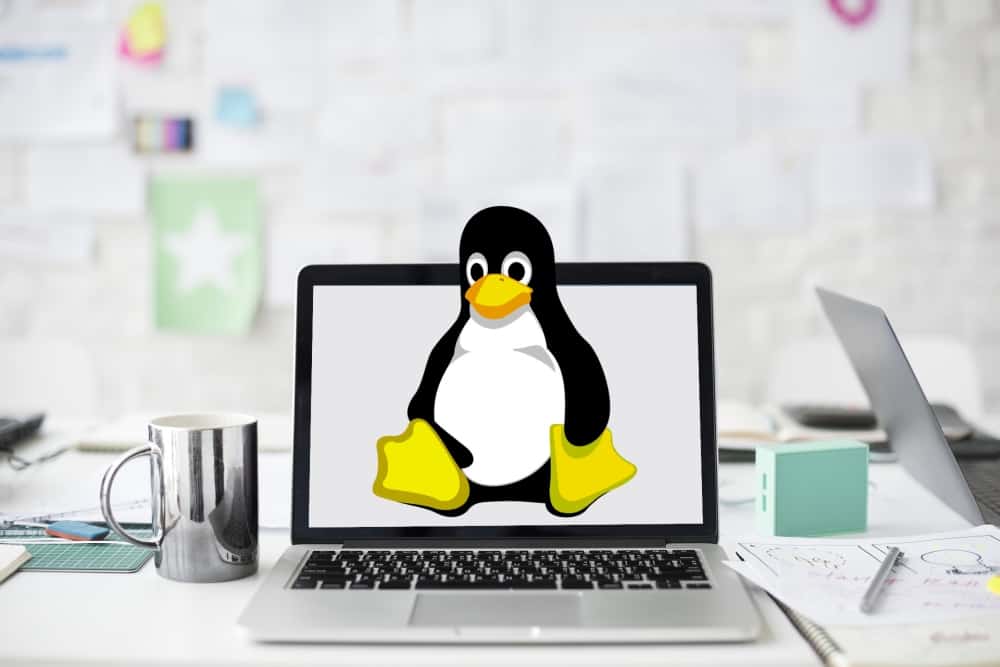 Having trouble opening a certain website on Linux? Chances are you're being blocked by a censorship filter or other firewall put in place by an ISP. Don't worry, you're not powerless to fight back. There are several useful tools you can deploy on Linux to access blocked sites. These include proxies and traffic encryption software, as well as the most powerful unblocking tool of them all, virtual private networks.
Enhance the utility of your Linux machine with these geoblock-beating VPNs:
NordVPN – Best Linux VPN – Whether it's downloading, making VoIP calls, or just unblocking your favorite streaming sites, NordVPN's Linux app is the most robust VPN offering on the market.
Surfshark – Streamlined user interface, advanced tunneling protocols, customizable setters per Wi-Fi network.
ExpressVPN – Extremely fast network speeds, tons of servers, split tunneling, and even a built-in speed test.
CyberGhost – A hands-off VPN that simplifies the process of unblocking websites with preconfigured profiles.
VPNs are easy-to-use, multi-purpose apps that run quietly in the background of your device, protecting your identity and encrypting your traffic at all times. By simply running a VPN on your Linux device, you can hide your identity and location, allowing you to access blocked sites, watch Netflix movies from abroad, and a host of other things. Keep reading for our full guide on how to unlock censored sites on Linux using a VPN!
30-days money back guarantee
What's in a good VPN?
It's surprisingly easy to access blocked sites on Linux once you have the right tools. VPNs make it extremely easy to sign in and break through censorship and geo-restriction walls. The best part is you don't have to do any complex configurations or anything like that, just install the software, connect, and you're set!
Best VPN features you need
Not all VPNs are capable of unblocking sites on Linux. Some have better encryption or privacy features, some are made for faster speeds, and some simply won't run on Linux hardware. Before you run off and start trying VPNs, consider researching the features listed below. We used these criteria to rank and select the top VPNs for accessing blocked sites on Linux, all presented in the next section.
Strongest VPNs to break through website blocks on Linux
After careful evaluation of the VPN market, we compiled our findings into the following list. Below, we cover the top VPN providers proven effective to shield Linux users' data and identity secure around the globe.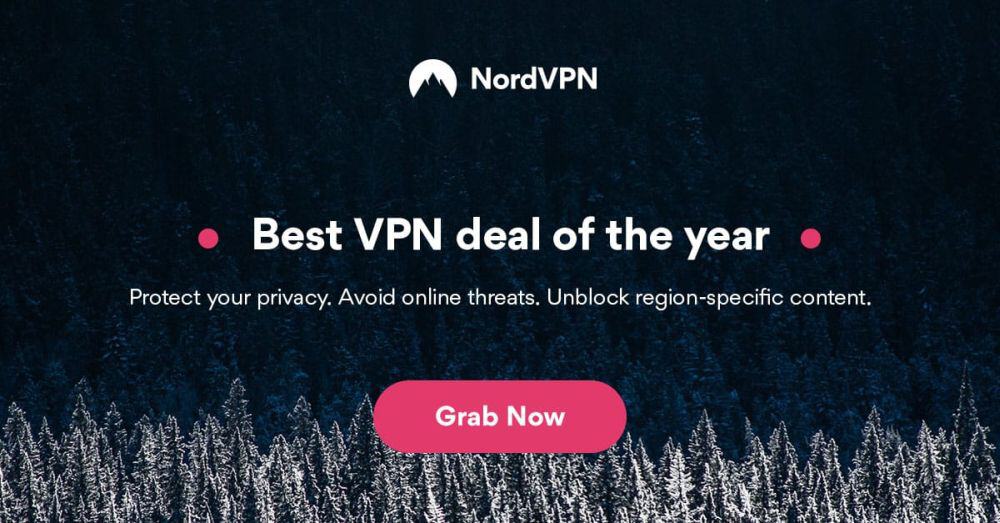 NordVPN is a fast, secure, and popular VPN that countless users trust every day with their most sensitive data. The company runs a large network of servers and has apps for practically every modern device imaginable, including Linux. As soon as you join you get unlimited access to over 5,500 servers in 58 countries, one of the largest networks in the business. This variety delivers incredible speeds no matter where you connect from, and it allows NordVPN to offer unique click-to-activate features like double encryption, protection from DDoS attacks, and onion routing over VPN.
NordVPN comes with everything you need to stay safe online: 256-bit AES encryption, DNS leak protection, an automatic kill switch, and a zero-logging policy that covers time stamps, DNS requests, IP addresses, and traffic. It's extremely easy to use on any device, offering lightweight yet powerful apps for PC, Mac, Linux, iOS, and other platforms. When you need solid, fast protection, and unparalleled unblocking features, you can't go wrong with NordVPN.
NordVPN has a custom VPN app made just for Linux (Debian). You can install it directly from the NordVPN repository, as well. Other Linux distributions can deploy the VPN using customizable OpenVPN settings.
Read our full NordVPN review.
Pros
Very fast speeds make this a strong choice for 4K streaming
Fast and stable connections
Allows up to 6 devices to be connected at once
No logs and encrypted connections for total privacy
Money back guarantee policy.
Cons
Very little
Apps can be a bit cumbersome to use.


Philosophically speaking, Surfshark makes sense for Linux. Its design completely cuts the fat from the traditional VPN offering, making for a streamlined, stable user experience. And it's even got plenty of room for customization despite its minimalist layout!

Fire up the Surfshark Linux app, and you'll see three clean lists: servers in over 50 countries, static IP servers, and multi-hop connections. Above that is the familiar gear icon that contains advanced settings; there are some real goodies in here like CleanWeb, which intercepts ads, pop-ups and known virus links before they even have a chance to load. What's more, you can customize VPN settings for individual Wi-Fi networks, which is especially handy for commuters and frequent travelers.

Surfshark's core is solid, too: 256-AES-GCM encryption protecting your choice of OpenVPN, IKEv2/IPSec, or WireGuard tunnels. Combined with a "strictly never" logging policy, and you've got a compelling case for go-to Linux site unblocker.

Pros
Unblock 15 international Netflix libraries, including the US and Japan
Torrent safely on any server, no guesswork required
Trial in confidence with a 30-day money back guarantee
Logging policy independently audited and verified
Responsive customer support available 24/7.
Cons
Connection speeds won't impress users of other high-end VPNs
New-kid-on-the-block status may not instill same trust as larger providers.
Read our full Surfshark review.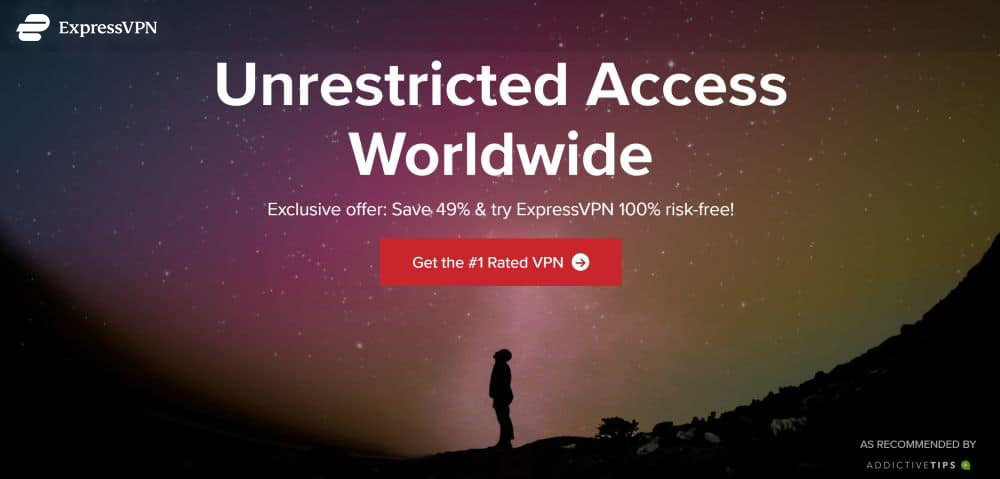 ExpressVPN is one of the easiest to use VPNs on the market. It has a well-deserved reputation for being fast and friendly, too, as anyone can sign up and use the service to stay safe and secure on any device with just a couple of clicks. ExpressVPN lets you unblock thousands of sites worldwide on PC, Mac, iOS, Android, Linux, and more, and you never have to worry about complicated configurations. With ExpressVPN, you'll be able to take back the free and open internet on your Linux device in a matter of seconds.
ExpressVPN offers a good selection of privacy features to keep you safe. Data sent to and from your device is always secured with military-grade 256-bit AES encryption. It's also backed by a strict zero-logging policy on all traffic, DNS requests, and IP addresses and is protected by an automatic kill switch and DNS leak prevention features. All of these work with ExpressVPN's massive network of over 3,000 servers in 94 different countries, giving you a fast and secure connection anywhere in the world.
ExpressVPN is one of the few mainstream VPN services that has a dedicated app made just for Linux (Ubuntu, Debian, Fedora, and CentOS). This makes it extremely easy to download and set up, and it's perfect for newcomers to the VPN scene, as well.
Read our full ExpressVPN review.
Pros
SPECIAL OFFER: 3 months free (49% off - link below)
Reliable and fast connections
Supports ALL devices
No logging policy well enforced
Customer Service (24/7 Chat).
Cons
Power-users configuration options.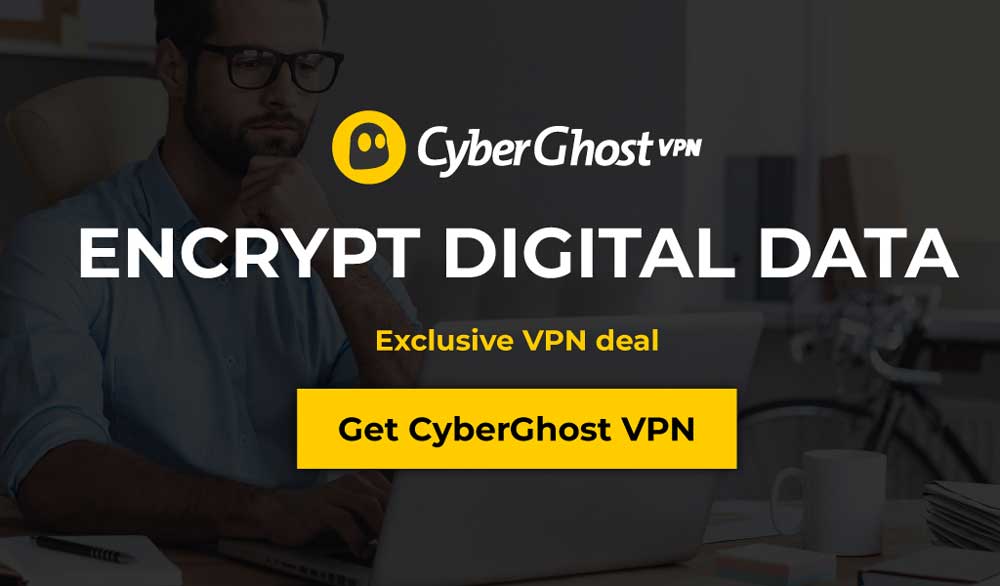 CyberGhost delivers one of the best VPN experiences on any platform. It's fast, easy to use, secure, and it can run on nearly every device imaginable, including PCs, tablets, smartphones, and more. As soon as you sign up you'll be able to freely access CyberGhost's network of over 5,500 servers in 80 countries, all with unlimited data and no restrictions on speed or server switching.
CyberGhost's privacy features keeps everyone secure with strong military-grade 256-bit AES encryption on all data, a zero-logging policy on traffic, time stamps, and IP addresses, and both DNS leak protection and an automatic kill switch. These features hide your identity each time you go online, allowing you to connect with fully encrypted data no matter where you go. Whatever kind of sites you need to access on Linux, CyberGhost can unblock them in an instant!
CyberGhost does not currently offer dedicated software for Linux users. However, it's extremely easy to set up using OpenVPN on all Linux distros.
Read our full CyberGhost review.
Pros
Unblocks US Netflix, BBC iPlayer, YouTube
Fast, constant speeds
GooglePlay users rating: 4.3/5.0
Zero logs and good privacy features
24/7 Live Chat Support.
Cons
Doesn't work well in China.
Using VPN on Linux to access blocked sites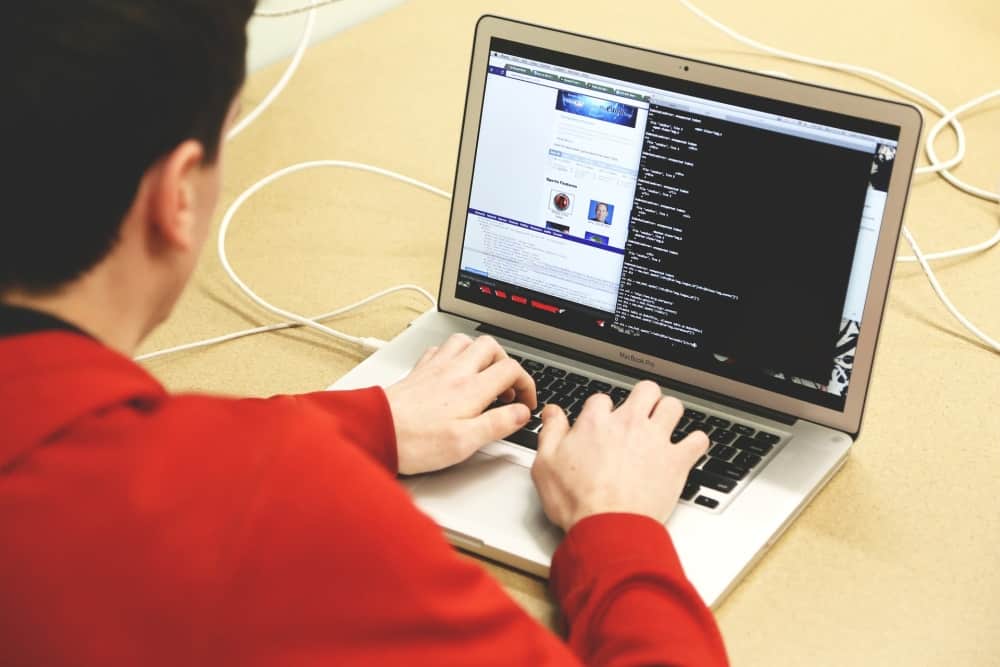 With a reliable VPN researched and chosen, you're now ready to begin the easy part: installation and unblocking!
Setting up your VPN
Setting up a VPN on Linux is, for the most part, a straightforward affair. Many VPN services offer dedicated apps for a variety of distros you can add directly from the command line. Failing this, packages are often made available to download and untar yourself. Ubuntu and related distro users can even download certain VPNs from the package manager.
Some VPNs do not offer a dedicated app for Linux. Instead, you'll need to configure the service to work through OpenVPN. If this is the case, install OpenVPN through your package manager, then check with your VPN provider for specific instructions on how to set up and install the VPN itself.
Once you have the VPN app installed, you're ready to begin. Start by launching the app and signing in with your account credentials. The software should connect to a fast server automatically. It doesn't necessarily matter where the server is located, just as long as it's not in a country that's likely to be blocked by many websites. To be on the safe side, try going with servers located in Europe or North America, if possible.
After connecting to the VPN you can safely minimize the program and let it run in the background. There's no need to interact with the software unless you need to change settings or server locations. The VPN will quietly encrypt and protect your traffic while you work, unblocking sites automatically.
Verifying your IP address
Whether you're a first time user or just experimenting with a new VPN for unblocking websites, it's always a good idea to run a quick check to make sure your VPN is active and working. Having an anonymous, non-local IP address sits at the core of accessing blocked sites. By running an IP address lookup, you can check to see if you're actually getting the VPN protection you need.
Before starting, make sure your VPN is connected to a live server. Next, open a terminal on your Linux device. Type in the following command to get your IP address:
This should return a simple IP on the next line. To see which country it's from, all you need to do is add that to the end of the command above. While still in the terminal, type in the following, replacing ##### with the IP address returned from the previous command:
Now compare the country returned in that search with your physical location. Are they different? Does the country match the VPN server you connected to? If so, you're all set and ready to unblock websites!
If you don't want to use the terminal for the IP address check, you can also open a web browser and visit ipleak.net. Wait for the page to load and it will automatically run an IP address lookup. When it completes, look at the box beneath where it says Your IP address. It should show a country other than your own, which means the VPN is working correctly.
Unblocking sites with a VPN
Now for the really easy part: accessing blocked sites. Once your VPN is installed, connected, and correctly configured all you need to do is try loading the website you couldn't access before. Open a good, secure web browser and type in the URL. It should open automatically, all without proxy error or access denied messages.
If you still can't access the website, it could mean the IP address associated with your server's country is what's causing the block. By changing VPN servers, you can quickly bypass the firewall. Open the VPN app and look for a server browser screen. Click it and choose a location that's more friendly to online censorship and privacy concerns (European and North American countries are generally the best). Connect to this new server, then go back to your web browser. Reload the page and it should work right away!
More ways to access blocked sites on Linux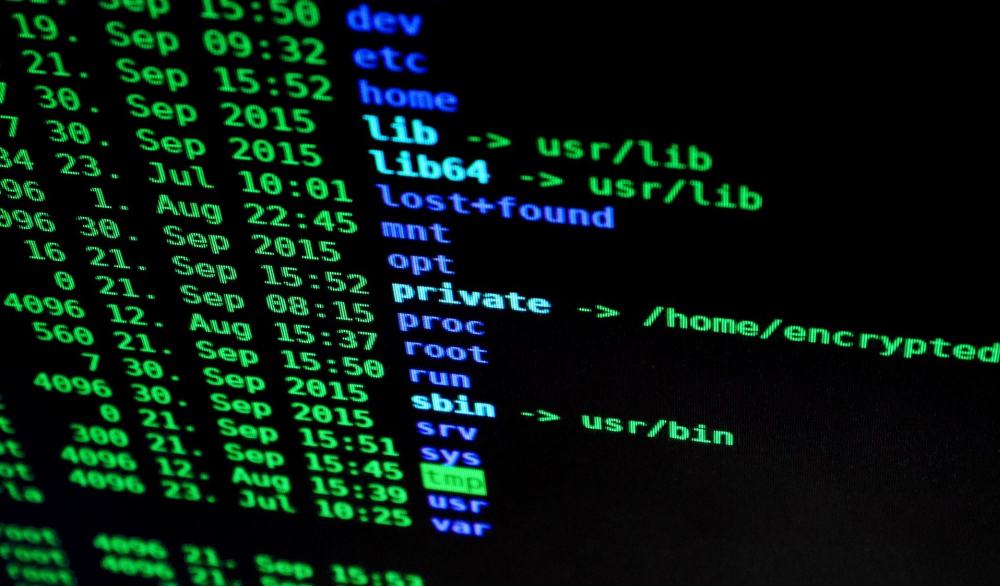 The best thing about Linux distributions is that they're open source and highly extensible. You can customize just about everything, all with extremely powerful tools made by security and software experts. If a VPN doesn't break through the firewalls you need, try one of the methods below.
Shadowsocks (SOCKS5 proxy)
Shadowsocks was made specifically for free and open internet access in China, but it works wonders anywhere in the world and is an incredibly powerful way to unblock sites. It operates by using the SOCKS5 protocol (Socket Secure 5) which transfers data packets between clients and servers by using a proxy server. It also provides a layer of authentication to make sure only the intended user can access the personal proxy, giving it VPN-like qualities.
You'll need access to a shadowsocks server to make this method work, however, which either requires running your own or renting an external service. It can be complicated to manage a shadowsocks server of your own, and renting one is expensive. If you know what you're doing, though, this can be both faster and more effective than a VPN. There are even both GUI and command line clients available for multiple Linux distros.
SSH tunnel
Secure Shell (SSH) tunnels are a unique method of wrapping data in a layer of SSH encryption, allowing them to pass through filtering services undetected. SSH is a widely used protocol with a number of legitimate purposes, such as securely sending files from hosts to servers over an internet connection. It's extremely unlikely that SSH traffic will be blocked by any website or ISP, making it a viable option for accessing blocked websites from your Linux device.
The downside to SSH tunnels are that they can be slow. The technology wasn't designed for large amounts of traffic, so if you're downloading anything more complex than a simple website, you'll probably have a difficult time. The good news is it's easy to make an SSH tunnel on Linux, so with a little time and effort, you can try it out to see how it works.
SSL/TLS tunnel
SSL (Secure Socket Layer) connections usually remain unblocked by website and ISP firewalls, largely because they're commonly used to encrypt traffic associated with online shopping, e-mail, web banking, and other online services. If you see a little lock icon in your browser's URL box, that means the site is using SSL.
SSL tunnels can be used for more than just HTTPS sites. They can actually encrypt traffic to make it look like standard SSL connections, allowing you to bypass locked websites and geo-restrictions with ease. To use an SSL tunnel you'll need to download the stunnel software. It's not easy or quick to set up, and you'll need a lot of technical knowledge to pull it off, so be sure to do your research before jumping in.
Tor Browser
Tor leverages onion routing to wrap data in multiple layers of encryption before sending it through a variety of nodes in the Tor network. Each layer is stamped with an address that tells the node where to send the packet next. When the final layer is peeled away, the data is sent to its destination, and it's practically impossible to trace it back to its origin.
The encryption and anonymity provided by the Tor Browser makes it an excellent method for accessing blocked sites on any platform, including Linux. The downside is the software wasn't made for heavy download use and can be extremely slow compared to a standard connection. You won't be able to access most online videos, as technologies such as Flash, QuickTime, and ActiveX are blocked due to lack of security. Torrents and P2P downloads also shouldn't be used through the Tor network.
Despite its drawbacks, the Tor Browser is still a safe and effective method of accessing blocked sites on Linux. Learn more about the technology that powers Tor, including full setup instructions, in our feature How to Use Tor: A Guide to Getting Started.
Conclusion
Accessing blocked sites on Linux isn't as difficult or complicated as you might have thought. With a VPN, you can break through most censorship barriers and restore access to the free and open web with ease. Even if a VPN doesn't provide the necessary leverage, Linux itself is a capable and extensible platform that hosts countless tools for cracking open difficult to access websites.
Got any particular sites you hope to unblock with a VPN? Share your thoughts, concerns, and success stories in the comments below!