We are reader supported and may earn a commission when you buy through links on our site.
Learn more
How does YouTube TV Detect VPN
YouTube has branched out from its roots as a video hosting site to offer a new subscription-based live TV streaming service. With over 60 networks now on board, it's worth taking a look at how to get the most out of your subscription fee, and a Virtual Private Network (VPN) may be the best way to get there.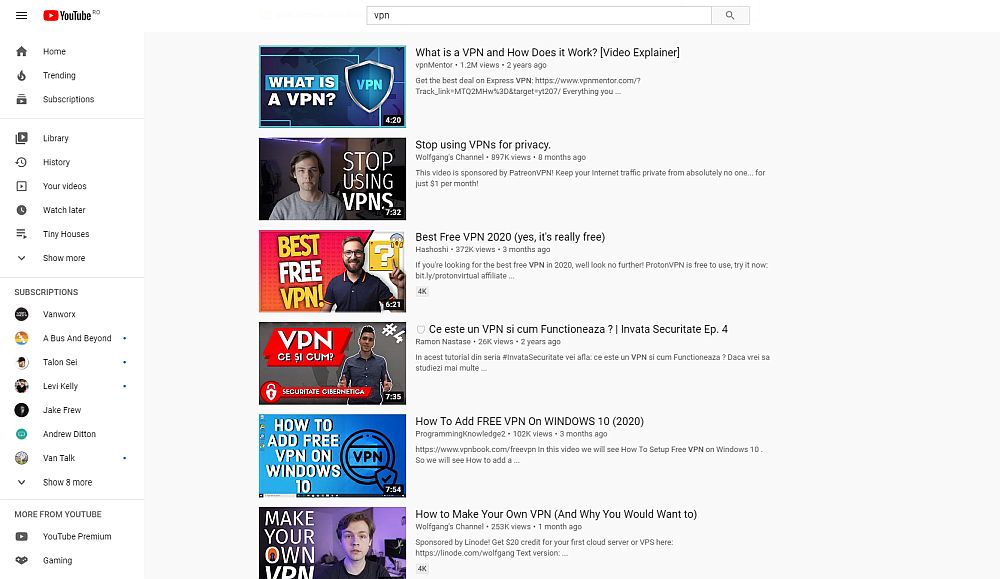 What is a VPN?
A VPN operates by creating a virtual IP address that's hosted on a server somewhere else in the world. An IP address is your gateway to the internet, as it will allow your device to be recognized by other devices connected through the Internet Protocol.
The virtual IP generated by the VPN is a great privacy tool. It prevents websites from obtaining your real IP by supplying the virtual IP in its place, which means your online activities cannot be traced.
In order to provide anonymity and variety to their users,VPN providers host servers all over the world. This is helpful when content on websites and streaming services like Netflix and Hulu isn't available in your country because of the IP address. Using a VPN from another country tricks the site into thinking you're in the country with the server, which means you can access whichever tv shows and movies are available from that location.
Services like YouTube TV that only offer certain channels and programs in certain areas become much more valuable when you can simply bypass the geographical restrictions. It is useful to learn more about YouTube TV VPN workarounds.
How YouTube Detects VPNs
Companies that operate in the video streaming industry aren't ignorant of the fact that VPN technology can bypass the geographical restrictions that they have put in place, and with more VPN services popping up and rising to prominence every day, they've taken measures to make void the benefits VPNs afford their users.
With their users rightfully upset that the benefits they previously enjoyed suddenly being restricted, VPN providers responded by finding workarounds to these new obstacles.
The first step to finding a way around the added security measures is by understanding exactly how YouTube is catching VPNs in the first place. YouTube TV uses an algorithm that tracks all incoming IP addresses that are trying to access the site. They do this to track which programs are being watched, but also to catch VPNs.
This is effective because depending on the service you're using, you may not be getting a dedicated IP address. A dedicated IP address is a virtual IP address that is unique to each individual using the service, not unique to each server.
If you're not getting a dedicated IP address, catching the VPN becomes much easier. YouTube TV's algorithm simply has to catch multiple accounts attempting to log in with an identical IP. Depending on how many people use the service, the algorithm may catch this very quickly, as the more accounts that attempt to connect, the quicker the algorithm can figure out that it's fake.
Finding a Good VPN
When you're shopping for your VPN provider, it's important to keep this in mind. You'll quickly become frustrated with the time it takes the provider to change the IP address each time it gets flagged. There are plenty of options for good and affordable VPN services that include dedicated IP addresses, which can significantly increase your chances of using it effectively.
It's worth shopping around for the right VPN that works for your needs. With VPNs becoming more mainstream, there's no end to your options, and the great promotional deals offered by some providers can make it a very good deal. With all of this in mind, start getting the most out of your YouTube TV subscription!