We are reader supported and may earn a commission when you buy through links on our site.
Learn more
How to Unblock Instagram Video Calling in the UAE and Dubai
Whenever you step foot onto Emirati soil, Instagram Video Calling get immediately blocked–unless, of course, you have a VPN installed on your mobile device. Today, we discuss and review the best VPNs which can reliably and securely unblock Instagram calls in Dubai (or anywhere else in the UAE, for that matter).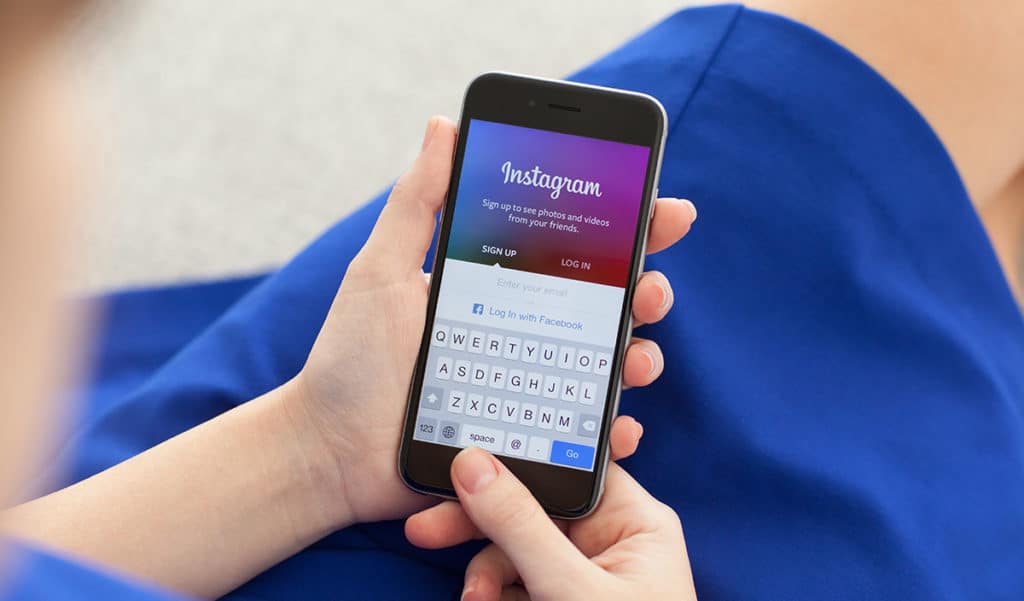 As the most popular social media platform for photo sharing and live videos, Instagram requires no introduction. While 53% of UAE's population is on Instagram, the platform's newest feature – video calling – is not available to locals. This restriction, along with UAE's strict internet filtering carried out by the government, makes it nearly impossible for users to enjoy the full array of features this platform has to offer.
UAE's Instagram Video Calling blocks don't stand a chance against these VPNs:
NordVPN – Best for UAE – NordVPN's vast, specialized network is perfect for sneaking past Dubai's blocks on VoIP services like Instagram Video Calling.
Surfshark – RAM-only servers prevent logging, leak protection, and unlimited connections.
ExpressVPN – Super-fast network, dynamic IP switching, split tunneling and more.
CyberGhost – Preconfigured profiles make it easy to unblock streaming, VoIP calling, or anything else.
PrivateVPN – Truly private connections to an entirely provider-owned network. Flexible encryption.
Luckily, there is a way to use Instagram Video calls in the UAE. With VPN, users within the UAE can bypass the country's regional restrictions and start video chatting with friends using the app. In this article, we will discuss important criteria to base your VPN choice on, our top VPN recommendations, how to get started, and why it's worth it to unlock Instagram video calling in the first place.
30-days money back guarantee
Access blocked apps with the right VPN
Regardless of your experience with VPN services, getting started is quite simple and doesn't require a lot of time. Although VPN providers employ a variety of complicated-sounding features, such as "encryption protocols" and the "no-logging policy", they also prioritize ease of use so that even VPN rookies can use the apps without any hassle. However, with a myriad of providers on the market, it can be stressful to find the best one.
Before you get started, you will need to know what features to look for in a top VPN provider. Below, you will find important criteria to consider when picking the right VPN service for your needs.
Best VPNs to unblock Instagram video calls in UAE
Below you will find our top VPN recommendations, all of which will allow you to unblock Instagram video calling within the UAE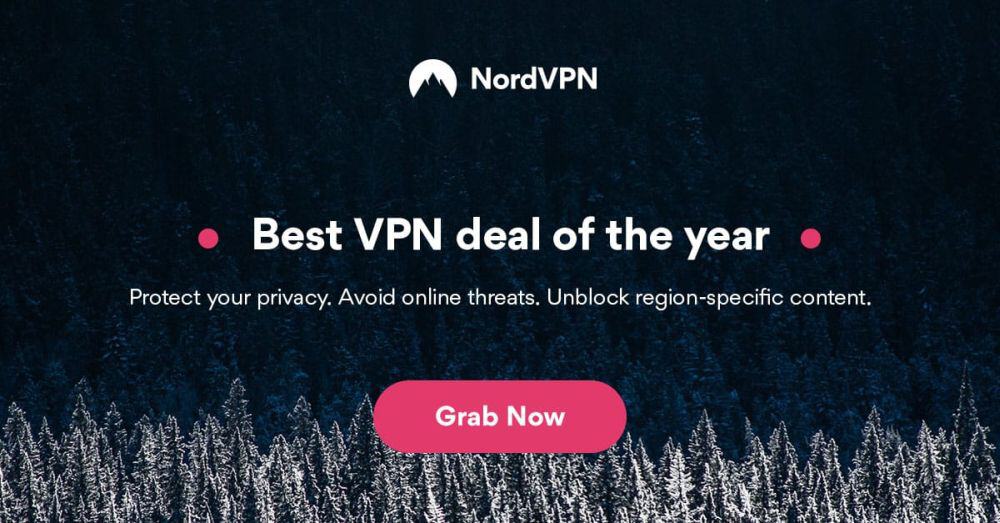 NordVPN is known to have the largest server network on the market, consisting of 5,500+ servers in 59 countries. This includes specialty servers such as anti-DDoS, double VPN, Onion over VPN, and others – all of which help you stay safe and anonymous no matter where you are. Further, NordVPN uses virtually unbreakable 256-bit encryption in order to protect your data from government snooping and ISPs. A thorough zero-logging policy ensures that there are no logs on traffic, IP addresses, browsing history, bandwidth and other information that may be traced back to a user. Encryption protocols include UDP, which combines speed and security, as well as TCP, L2TP, PP2P, and SSTP.
Considering these advanced security features, NordVPN is shockingly easy to use. The user interface is very intuitive and even includes a graphical map interface for selecting servers. NordVPN is also great for accessing a wider variety of content on websites like Netflix and Hulu, as well as unlocking geo-restricted apps and services, including Instagram Video Calling. The provider is available on Windows, Mac OS, Linux, Android, iOS, RaspberryPi, and other operating systems and devices.
Read our full NordVPN review.
Pros
Very affordable plans
Mind-boggling number of servers
Connect up to 6 devices at once
Based in Panama
30-day money back guarantee.
Cons
Automatic server selection can be unreliable
Apps can be a bit cumbersome to use.

When it comes to unblocking websites and apps, Surfshark is something of a specialist. Sure, it's got many of the same features as other providers (like a kill switch, encryption, and tunneling), but the way Surfshark employs these methods is updated and thoroughly effective.
They've upgraded their encryption cipher to 256-AES-GCM, while ditching outdated protocols in favor of the likes of OpenVPN, IKEv2/IPSec, WireGuard, and Shadowsocks (Windows only). This means even the most sophisticated government surveillance and blocks don't stand a chance of stopping your VPN traffic.
Importantly for video calls, Surfshark's modernized server network allows for low latency. While there could be more servers (currently just over 800 in 50 countries), we cut this provider some slack for being just under 2 years old at the time of writing–besides, they're constantly growing their offering.
Pros
Unblock 15 international Netflix libraries, including the US and Japan
Multi-hop connections readily available
Accepts all major credit cards, Apple, Google, and Amazon Pay, PayPal, and even Bitcoin
VPN home jurisdiction in British Virgin Islands is ideal for privacy
Helpful 24/7 live chat with an actual human being.
Cons
Connection speeds won't impress users of other high-end VPNs
Power users may wish for more settings to fiddle with.
Read our full Surfshark review.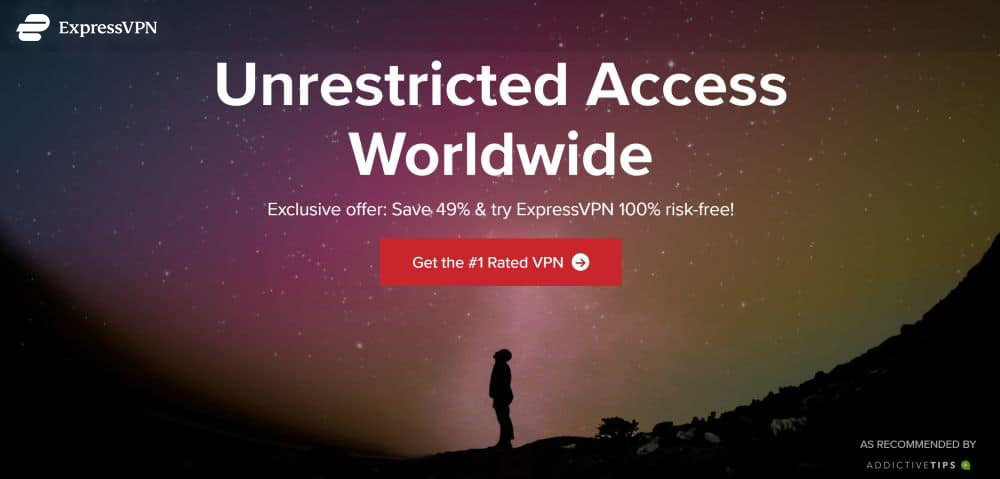 With a solid combination of high speed, ease of use and security, ExpressVPN is a solid choice for users regardless of their experience with VPN services. With a network of 3,000+ proxy servers in 94 countries covering most of Europe, Asia, and even the Middle East, you can get virtually any IP you want – and use your connection with no restrictions due to unlimited bandwidth, speed and server switches. Furthermore, there are no limits on P2P networks or torrents either as ExpressVPN is P2P friendly. All of this contributes to a convenient, reliable service that comes with apps for Windows, Mac, Linux, Android, Chrome, AppleTV and other popular device types.
Security is strong thanks to 256-bit AES encryption, which would take the world's strongest supercomputer millions of years to crack. Encryption protocols include UDP, TCP, L2TP, PPTP, and SSTP – the latter of which is perfect for bypassing filters like the UAE's. Other privacy features of ExpressVPN include an automatic kill switch and the DNS leak protection, both of which help make sure your data is hidden from your ISP at all times. Further, the no-logging policy ensures that anything from your traffic history to IP addresses is not being stored.
Read our full ExpressVPN review.
Pros
SPECIAL OFFER: 3 months free (49% off - link below)
Super fast servers
Govt-level AES-256 encryption
Strict no-logs policy
24/7 Chat Support.
Cons
Max 3 simultaneous connections
Slightly more expensive than some other options.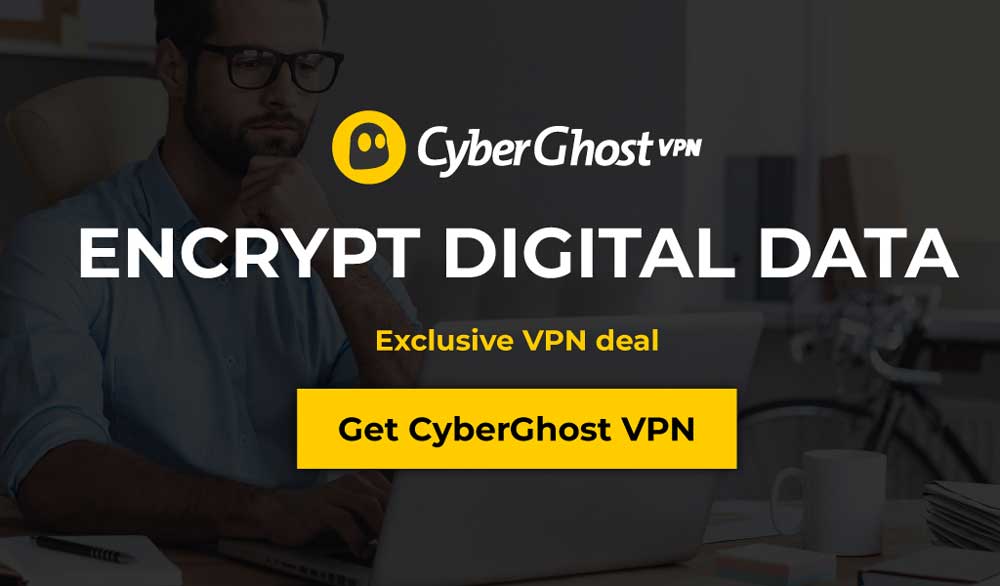 CyberGhost is a VPN that combines reliability and ease of use. Getting started only requires a few steps, and the provider offers a range of apps compatible with most operating systems and devices, including Windows, Mac, Android, Router, and even Playstation and Xbox consoles. Once the app is installed, you are presented with six configuration profiles to choose from, including "Surf Anonymously", "Unblock Streaming" and "Unblock Basic Websites". Once you pick one, the app automatically applies the best VPN settings for the profile of your choice. Afterward, you can apply several powerful features, including ad-blocking and data compression, using easy toggles. The intuitive app interface and easy setup make CyberGhost intuitive and suitable for users of all experience levels.
On the security front, 256-bit encryption keeps all your data secure and protected from criminals and the UAE government. Encryption protocols include OpenVPN's UDP and TCP, as well as LT2P, IPSec and PPTP. CyberGhost has one of the industry's most immaculate logging policy, which ensures that not only is all your information anonymous, but that there is absolutely no way to tie your activity logs back to your email address. With these security features and a network of over 5,900 servers in 90 countries, CyberGhost is as powerful as it is dependable. This makes it perfect for Instagram overall, and video calls in particular.
Read our full CyberGhost review.
Pros
LOW PRICE: 6 EXTRA free months (79% off - link below)
Great user experience and easy installation
2,048-bit RSA keys and SHA256 authentication
No logs policy
24/7 Live Support.
Cons
WebRTC IPv6 leak in macOS
Sometimes experiencing average speeds.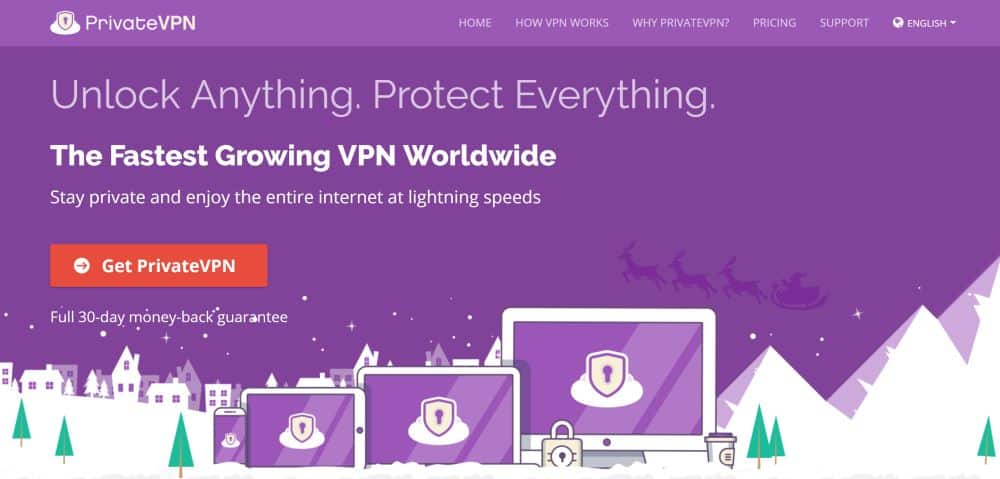 PrivateVPN is a great choice if you are looking for a simple user interface, high speed and security. For starters, the provider offers a wide range of apps for users with all sorts of devices and operating systems, including Playstation and Xbox consoles. The service also gives you an impressive six simultaneous connections, which means that you can connect your router, video game console, smartphone, tablet, and PC, and still have a leftover connection. Moreover, there are no bandwidth limitations or speed caps, meaning that you won't need to worry about buffering delays or hitting a speed cap. PrivateVPN's network consists of 150+ servers in 60+ countries, giving you plenty of country options if you ever want to get a foreign IP.
Security-wise, the provider employs 2048-bit AES-256 encryption, which is military-grade cryptography. You can thus be certain that your online activities won't be viewed by third parties since no government on earth can reliably crack this technology. Further, the no-logging policy ensures that nothing from your timestamps to IP addresses is stored or traced back to you for all-around data protection. There's even a built-in kill switch that shuts down outgoing data when your VPN stops working – and a DNS leak test that helps make sure your UAE provider can't tell you're using Instagram Video calling (and other banned apps)
How to use a VPN to unblock Instagram video calling
Once you are done picking the right VPN provider for your needs, it only takes a few simple steps to get started. As soon as you are done, you will be ready to unlock Instagram video calling in the UAE. Follow the instructions below and you'll be able to contact your friends and browse stories and photos simultaneously.
In order to get started, sign into your VPN account on the provider's website. Find the app that is suitable for your device and operating system and download it; this may transfer you to an app store, particularly if you are browsing from a mobile device. So, if you are browsing from an Android mobile phone, you will need to download the software for an Android smartphone.
You are ready to install the VPN. Once it is downloaded and installed, go into the app and use your login details to sign in. Upon launch, the majority of providers' apps will by default connect you to the fastest available server. If you want to switch to a different country, for example, manually select a different IP address. For example, even though you want to connect to an IP address in Germany, you may automatically get connected to the United States when you sign in.
In order to ensure that your connection is working properly and you are, in fact, connected to the country of your choice, run an IP address test prior to browsing. This step can be omitted, but we recommend all users to take a few moments to do it in order to make sure the connection is secure. Open your browser and go to https://ipleak.net/. Once the page loads, it will automatically run an IP address lookup. If you see your chosen location under "your IP addresses", everything is working properly and you are ready to unblock Instagram video calling. If, however, you still appear to be located in the UAE, there may be a leak. If that happens, contact your VPN provider before you continue browsing.
So long as step 3 went as planned, you are good to go. Open the Instagram app, access the direct messages section, and click on any chat to start a video call. Alternatively, there is a separate application for direct messages on Instagram, where you can also video call your friends and followers.
Why unblock Instagram video calling?
Many experts are predicting that Instagram will dominate the social media industry and surpass Facebook by the end of 2020. With the Instagram user base growing at breakneck speed, Facebook may still have a wider audience, but it is undeniable that Instagram users are a lot of more engaged with video content, particularly stories, on its platform.
The recent Instagram update introduced a new feature to the platform – video calling. This is not a revolutionary feature for messaging apps since it has been available on Facebook, WhatsApp and Skype for some time, but here is what's different. With its 1 billion users, Instagram will now allow you to video call with up to four users at once. This means you can connect with an unprecedented number of people simultaneously. Further, you will be able to multitask and watch people's stories, see photos and even use the 'explore' page whilst on call.
Here is the most interesting detail, though. You can only video chat people you are actively talking to in the direct messages window. This means that if someone new is trying to contact you through video chat, unless you have an active thread with that person on the platform, the call won't come through. This makes all the live communication on Instagram even more personal. The risk of someone you don't know ever bothering you is virtually nil.
Within the UAE, there are only two applications that currently hold a license for offering video chatting services to local residents. Although there have been talks about lifting the ban on video chats for FaceTime, there have been no updates regarding unblocking Instagram video calling for users within the UAE. With 5 million Instagram users in the country, which is 53% of the total population, it hardly makes sense to deprive UAE users of this new feature. By using a VPN to unlock Instagram video calls, you will be able to answer their stories with a video call whilst remaining anonymous online.
Conclusion
To conclude, Instagram is a growing social media platform that specializes in photo and video content. While more than half of the UAE population uses the app, the newest feature – video calling – is not available. This can be overcome with the use of any one of our top VPN providers, and all it takes is a few simple steps to enjoy a reliable, fast connection.
Is Instagram video calling blocked in your country, too? Leave us comments down below with more suggestions for using a VPN.