We are reader supported and may earn a commission when you buy through links on our site.
Learn more
How to Get a Greek IP Address from Any Country
There are plenty of reasons you might want a Greek IP address when you're outside Greece, and today we show you how to do it with a VPN. Whether it's to bypass censorship or to unblock Greek websites, it's surprisingly easy with the right provider. We make recommendations on the best VPNs to spoof into Greece below.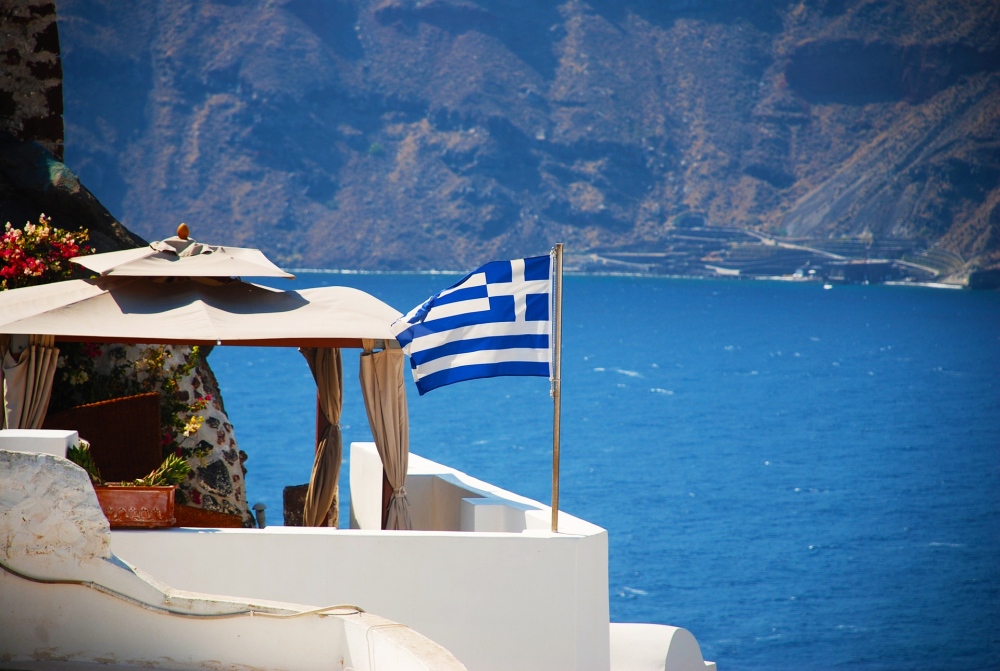 IP addresses are the internet's version of a postal address. In order to send data back and forth between servers and your device, an IP must be present. The downside is that IPs contain information that point to your physical location, allowing websites to block or censor content based on country of origin. This leads to all sorts of frustrating situations, including the famous Netflix proxy error.
Tired of geoblocks keeping you from your favorite Greek content? Get a local IP with these VPNs:
NordVPN – Best for Greek Spoofing – NordVPN offers numerous secure connections into Greece, including specially optimized P2P servers for fast downloading. Backed by impenetrable encryption and the industry's best logging policy.
Surfshark – Unlimited simultaneous connections, adblocker, blanket obfuscation–all for a low price.
ExpressVPN – A premium provider worth every penny, with some of the fastest servers on the planet.
PrivateVPN – Small provider that owns and operates its entire network offers enhanced privacy and performance.
Fortunately, you don't have to rely on luck to access the content you're interested in. Whether you're looking to access Greek accounts, product sites, or Greek-language content, or to unlock streaming services from abroad (like Netflix or Hulu in the United States), a good VPN will let you switch to a local IP address with ease. All you have to do is sign up, log in, and enjoy your new Greek IP address.
30-days money back guarantee
Finding the Best VPN for Greek IP Addresses
VPNs are by far the most effective method to get IP addresses from any country. (Yes, better than proxy services.) They provide secure access to IPs by encrypting data and protecting your identity, ensuring you can surf and stream without worrying about online privacy or security. Using a VPN to get a Greek IP address is simple, but finding the right VPN to use can get pretty complex.
In order to get the most out of your time on the internet, make sure you're using the best VPN possible. Not all services are as fast, private, or as secure as they promise. Sometimes you can't even get Greek IP addresses from VPNs, it all depends on the provider's network. To make sure you don't run into one of these situations, we've provided a handful of recommendations below, along with the evaluation criteria we used to make our VPN selections.
Criteria for Choosing a VPN
Finding the right VPN takes some work. We've made things easy by providing a list of the most important criteria. There's no need to spend days or weeks researching encryption methods and privacy policies.
Best VPNs to Get a Greek IP Address
Now that you know what to look for in a VPN, let's take a look at some of the best services to use to get an IP address from Greece.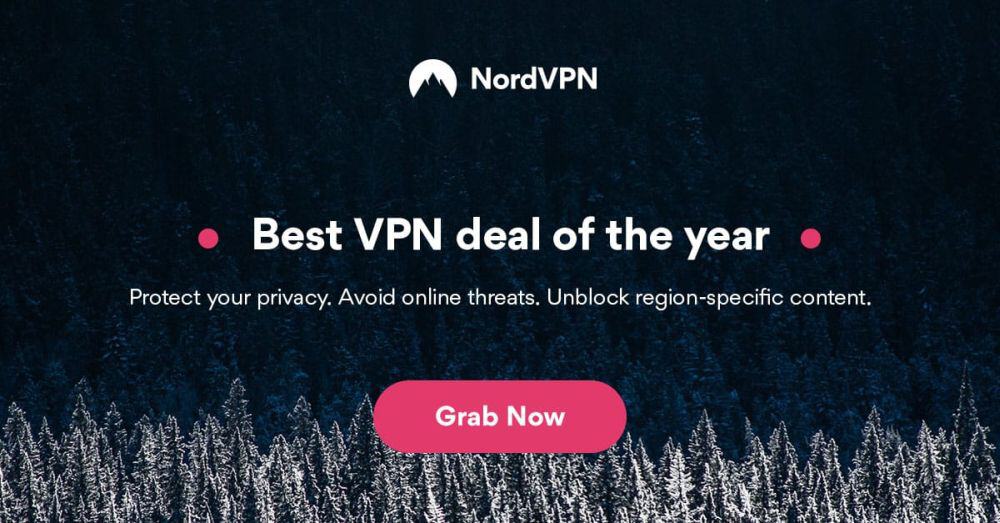 NordVPN's biggest stand-out features are privacy and speed. The company operates over 5,500 servers in 59 countries, offering an amazing number of connection options no matter where you live, work, or travel. Many of these servers are configured to handle specific types of traffic, as well, delivering unique and useful features such as double encryption, location obfuscation, dedicated IP addresses, and DDoS protection.
NordVPN is extremely open about its logging practices, simply because it doesn't keep any. No traffic logs, time stamp logs, bandwidth logs, or IP address logs, plain and simple. This is one of the more all-encompassing logging policies in the VPN world, which makes NordVPN a great choice for a privacy conscious individuals. NordVPN's apps also provide DNS leak protection and an automatic kill switch to keep you safe and anonymous even if something goes wrong.
NordVPN runs 9 fast servers in Greece, making it a great choice for getting a Greek IP address.
Read our full NordVPN review.
Pros
Servers optimized for unblocking Netflix
Most VPN servers with different IP addresses
Connect up to 6 devices at once
Strict zero logs policy on both traffic and metadata
Customer Service (24/7 Chat).
Cons
Apps can sometime be slow to connect.

Typically, the primary metric for evaluating a VPN's utility for spoofing is the size of its server network. But Surfshark throws that and many other conventions out the window, making a strong case for quality over quantity.
To wit, they run a modest network of 800+ servers in 50 countries, with Greece represented by a handful of nodes. But, you will find you won't miss all the extra connections, as any one of them will "just work" thanks to Surfshark's advanced provisions. These include Camouflage obfuscation and NoBorders anti-censorship tunneling–functionality normally reserved for "specialty servers".
Moreover, your connections are incredibly secure with NSA-grade 256-AES-GCM encryption, backed by a kill switch and IP/DNS/WebRTC leak protection. There's even CleanWeb anti-everything (malware, ads, trackers, pop-ups, virus links), just to keep you safe from yourself.
It's all backed by Surfshark's independently verified no-logging policy, allowing you to spoof a Greek IP in complete anonymity.
Pros
Unblock 15 international Netflix libraries, including the US and Japan
Unlimited server switching
Zero restrictions on simultaneous connections, apps available on every major device
Absolutely no logging of connection data, IP addresses, bandwidth used, or traffic
Helpful 24/7 live chat with an actual human being.
Cons
Server network is not nearly as expansive as major competitors
Relatively young VPN still has to prove itself trustworthy over the long haul.
Read our full Surfshark review.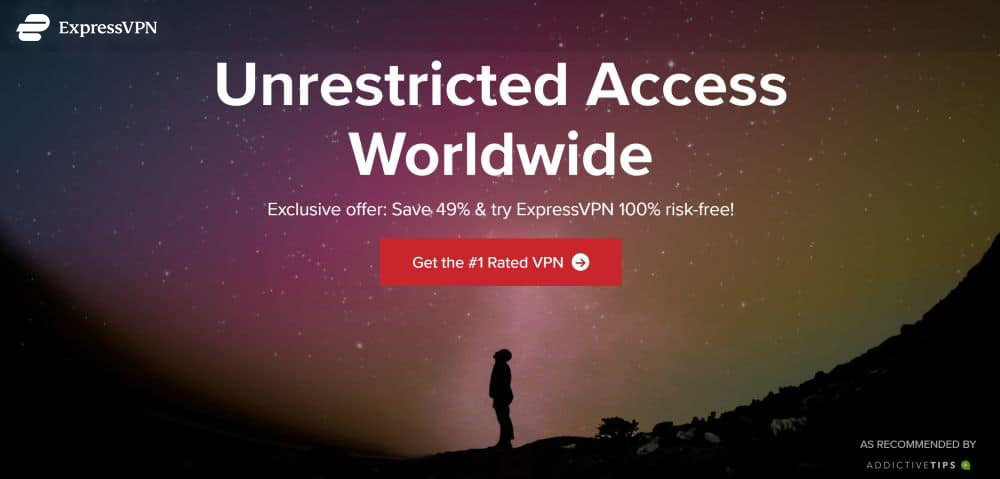 When speed is your top priority, ExpressVPN is the VPN for you. The company operates a large network of well over 3,000 servers in 94 different countries, each providing fast connections for users around the world, including Greece. This enables you to hop onto any website or video streaming service and watch high quality content in a matter of seconds. No buffering delays, no video stuttering, just private and safe streams without interruption. ExpressVPN even offers in-app speed tests so you can measure performance and switch servers for optimal an connection.
ExpressVPN delivers all of this speed without sacrificing privacy or security, as well. Your data is wrapped in tough 256-bit AES encryption, and no traffic logs are ever created, keeping everything invisible to third parties, including your ISP. Other features include unlimited bandwidth, no restriction on P2P or torrent traffic, no speed caps, and easy to use software for Windows, Mac, Linux, Android, and iOS.
ExpressVPN offers multiple server locations in Greece featuring the company's most popular and best-performing security protocols. Use them to get a safe and secure Greek IP address every time you log on.
Read our full ExpressVPN review.
Pros
SPECIAL OFFER: 3 months free (49% off - link below)
3,000+ super fast servers
No DNS/IP leaks found
Strict no-logs policy
Live chat support available.
Cons
Max 3 simultaneous connections
Slightly more expensive than some other options.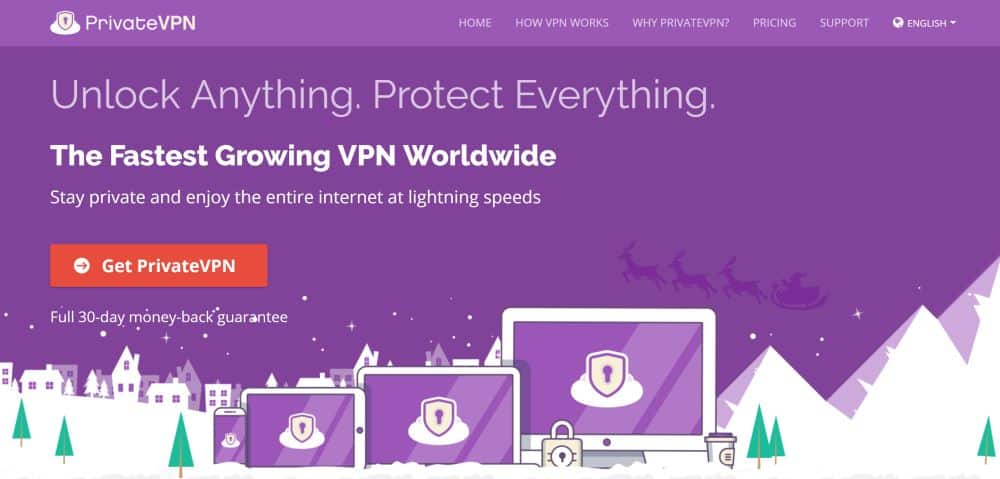 PrivateVPN is a strong, fast, and reliable VPN designed to be so easy to use anyone can sit down and get started in a matter of seconds. Newcomers to the VPN market will appreciate the software's straightforward design, while privacy veterans will love the extra security features. Everyone will praise PrivateVPN's fast speeds and variety of servers, which makes it a fantastic choice for keeping your data safe with a Greek IP address, no matter what you choose to do online.
PrivateVPN runs a network of 150+ servers in 60+ countries, delivering great speeds and a variety of useful IP addresses. The company locks down data passing through this network with 256-bit AES encryption, and it keeps your connection safe with an automatic kill switch, DNS leak protection, and a zero logging policy on traffic.
PrivateVPN's network offers server locations in Athens, Greece for fast and easy access to Greek IP addresses.
How to Activate Your Greek IP Address
Don't worry, the tough part is over. Once you've found the best VPN to use for Greek IP addresses, everything else is just a few clicks away.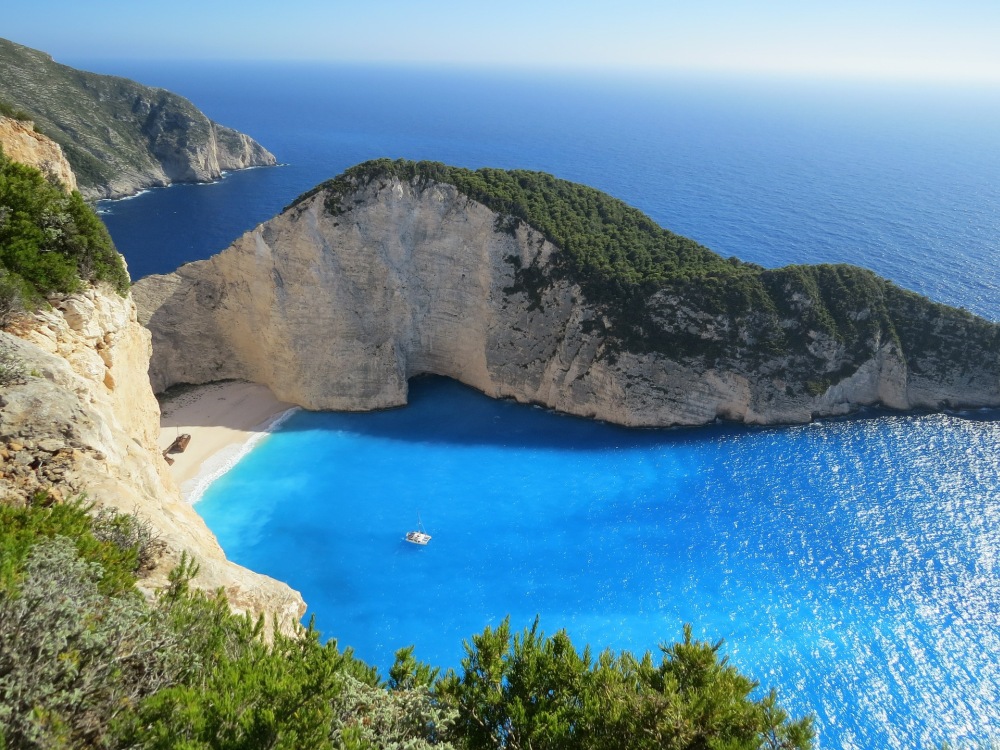 To get things set up, start by opening a web browser on your PC. Next, sign into your VPN account. You'll need to download the app for your operating system (Windows, Mac, Linux, iOS, Android, etc.). Sometimes the VPN will redirect you to an app store for the download, but otherwise, you'll simply grab the file itself and install it manually.
Now install the VPN app on your device. Launch the software and sign in using your VPN credentials. Most apps will automatically connect to a server as soon as you launch, which is fine. We'll need to change servers in order to get a Greek IP address, however, so read on.
Open the server browser and find a server located in Greece. Click the Greek server and connect. The VPN will resolve the connection after a few moments, during which you won't be able to access the web. Once it's complete, you'll be online and safe, complete with a Greek IP address in tow.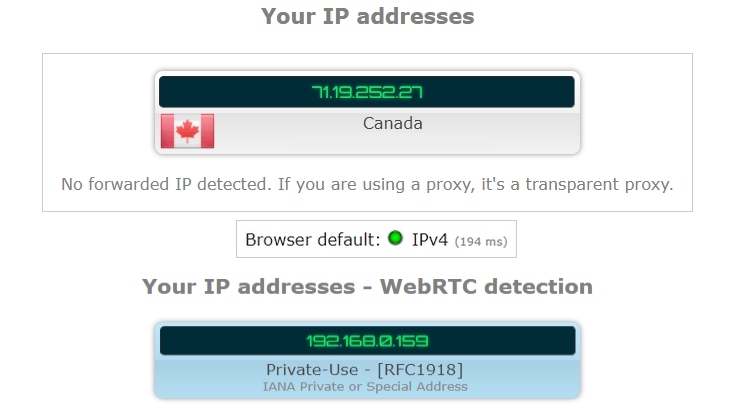 Now it's a good idea to test your IP address to make sure there aren't any problems. Sometimes VPN apps that aren't set up properly can show your real location instead of providing you with a non-local Greek IP. By following the steps below, you can prevent that from happening.
While your VPN is still connected to a Greek server, open your web browser and visit ipleak.net. The page will load and run an IP address lookup. When it completes, you should see a box near the top that says "Your IP addresses". Just below that it should show Greece. If it does, that means you have a Greek IP address.
After you've completed these steps, you're free to use your new IP address for anything you like. See the section below for a few good suggestions. Don't forget to keep your VPN active at all times, otherwise you'll lose your privacy.
What Can I Do with a Greek IP Address?
VPNs do more than just provide non-local IP addresses. The privacy bonuses brought by encryption and worldwide IP address are numerous, making the internet more accessible than ever before. The right VPN can help you enjoy an entire world of content at your fingertips, including live TV, sports, movies, and streaming broadcast channels. Below are just a few of the best reasons to use a VPN to get non-local IP addresses.
VPNs Bypass Censorship Blocks
Everyone wants the internet to be free. Everyone except governments, ISPs, and certain corporations, that is. In many countries internet restrictions are put into place that block sites like Facebook, Twitter, and Wikipedia, while others prevent access to Skype, WhatsApp, and related services. Many see this as unjust and unfair, which is why thousands of people are turning to VPNs for protection.
With a good VPN you can switch to a Greek IP address and access the open web in any country in the world. VPNs encrypt your data to make it impossible to track or decipher, allowing your traffic to pass through ISP and government firewalls as if they weren't even there. You'll also stay safely anonymous while doing this, just in case you were worried about privacy issues.
Watch Videos from Greece with a VPN
Have you ever gotten on Netflix or BBC iPlayer only to see that frustrating "content unavailable in your area" message? These services are required by law to check your IP address, note your location, and serve only videos that are legally available in your country. It doesn't matter if you're a Greek citizen traveling abroad, only the country where your IP address is located matters.
VPNs get around this restriction to let you watch videos from anywhere in the world. They accomplish this through encryption and virtual IP addresses, the combination of which protects your identity and makes it appear as if you're located elsewhere. When it's time to watch TV shows from Greece, all you need to do is get a Greek IP address using a VPN, visit a site, and let the streams begin.
Hide Your IP Address
Your IP address tells the world where you are. If they can find your location, they can find your identity, instantly destroying your online privacy. With a VPN active and a non-local IP address assigned to your account, data will be disassociated with your location. Now you can surf and stream in complete privacy.
Stop Surveillance and Tracking
Data sent from your computer can be logged, stored, or even sold by third parties, including your own ISP. In many countries (including Greece) this can be done without your permission, turning your online activity into a profitable commodity. You can protect yourself from these threats by using a secure VPN. Encryption combined with anonymous IP addresses lets you surf the web invisible and unharmed, every time.
VPNs Aren't Bulletproof
While VPNs do offer an incredible amount of protection and privacy, it's important to remember that they don't keep you safe from every online danger. While surfing behind your wall of encryption, keep the following caveats in mind, just to be on the safe side.
Mobile devices can be hacked – VPNs protect data that leaves your device, not the files stored on it. If you have a smartphone on a public network, you can still get hacked. The best way to fight against this is to encrypt your Android phone or encrypt your iPhone.
VPNs can be blocked – Some countries and some online services actively block VPNs, forcing you to turn them off before you can proceed.
VPNs can't protect you from malware – Viruses and malware slip through most VPN protections as if they're not even there. Adblockers, anti-tracking extensions, firewalls, and anti-virus software is still important for your online safety.
VPNs won't make you completely anonymous – Are you planning on accessing the deep web or dark web? You'll need more than just a VPN.
LEARN MORE: Risks of Using a VPN
Conclusion
Getting a Greek IP address is a simple matter with the right VPN. Not only will you be able to watch Greek movies and Greek TV shows, but you'll be able to surf the web in complete safety and security, all without lifting a finger.
Got a Grecian holiday coming up? Or, are you a Greek expat? Tell us about how you plan to use–or how you have already used–a VPN to your advantage in the comments below.