We are reader supported and may earn a commission when you buy through links on our site.
Learn more
How to Watch Motor Trend On Demand from Anywhere With A VPN
Geoblocks are a drag, but you can unblock Motor Trend On Demand outside the US with a high-security VPN. Today, we talk about the benefits of doing so, while recommending a few of the most trusted providers for spoofing an American IP.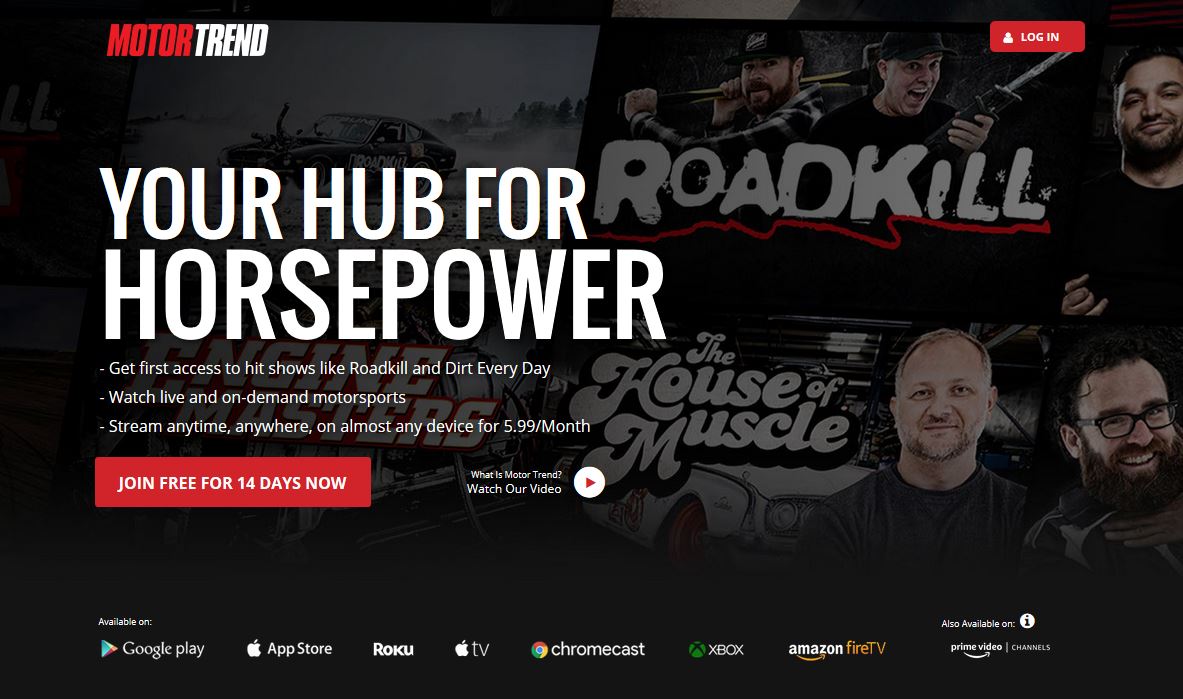 Motor Trend On Demand is on an online television service featuring car-based content, which shows television series from Motor Trend, Automobile Magazine, Hot Rod, Super Street, and Four Wheeler. Some of the most popular shows are former Youtube car shows like Dirt Every Day, Roadkill, and Hot Rod Garage, which have now moved over to the MTOD site. You can also tune in live to motorsport events like the Blancpain GT Series, Pirelli World Challenge, Deutsche Tourenwagen Masters, V8 Supercars, British Touring Car Championship, TCR International Series, FIA European Formula 3 Championship, European Le Mans Series, and more.
Living outside the US but love MTOD? Spoof a US IP with these trusted VPNs:
NordVPN – Best for MTOD – NordVPN is the world's premier site unblocker, with more US servers than most other providers have in their entire network. Unbreakable encryption, solid performance.
Surfshark – Offers only the most modern privacy provisions to make short work of US geoblocks.
ExpressVPN – Looking for buffer-free streams? Choose the fastest network in the industry.
PrivateVPN – For total security, pick a provider which owns their entire network.
There's just one problem with Motor Trend On Demand: lots of the content isn't available to watch outside of the US. Frustrated fans from the UK, New Zealand and Australia have found themselves unable to watch any of the video content on the website using the free or subscription models due to regional restrictions. But there is a way for fans from all over the world to watch the channel by using a VPN. Read on to learn more about how to watch Motor Trend On Demand.
30-days money back guarantee
Why International Viewers Can't Watch Motor Trend On Demand
If you are based in the US, then you can simply head to the MTOD website at https://www.motortrendondemand.com/ and start watching videos using the free ad-supported version of the site. However, if you are based in another country like the UK, Australia, or New Zealand then you may find yourself unable to play most of the videos, even if you have premium subscription. This is due to the fact that in any given country, various sites or channels may have purchased exclusive rights to streaming certain motorsport content, thereby barring MTOD from doing so.
You might be wondering how the site knows what country you are browsing from. The answer is that the site can read your IP address, which is a unique string of numbers assigned to your device whenever you connect to a network. The network uses this address to ensure that the right data is routed to your device and not to any other device on the network.
Websites like Motor Trend On Demand determine what content is accessible to their visitors based on the location information embedded into their IP address. For example, if you are based in Germany and you visit the site, the site checks your IP and determines that only a small amount of the content should be available to you. But if you are based in the US and you visit the site, the site checks your IP and allows you to access all of the video.
International Viewers Can Use A VPN To Get Around Region Locks
International viewers don't need to give up on using the site though – you can use a VPN to get around region locks like the ones used on MTOD. A VPN encrypts all of the data that your device sends over the internet, and sends this encrypted data to a server which is run by your VPN provider. At this server, the data is decrypted and is then sent on to its original destination. The useful part of this process for getting around region locks is that you can choose the location of the server that you use. And when the data leaves this chosen server, it is automatically assigned a new IP address which masks your real IP address.
The new IP address that you are assigned when you use a VPN is based on the location of the server, not your actual location. So if you are in the UK and you want to watch MTOD, you just have to connect to a VPN server in the US. Then, you will be assigned a US IP address. Now when you visit the MTOD website, the site will check your IP address and see a US IP. This means that the site will show you all of the video content and you can watch everything either for free with ads, or on premium without ads.
This same trick works to unblock lots of other content too, like watching PBS outside the US, or watching BBC iPlayer outside the UK.
Further Benefits Of Using A VPN
As well as the ability to unblock websites like MTOD and use them internationally, there are further advantages to using a VPN too:
Protect your privacy. Normally, all of the data that you send over the internet is visible to your ISP. They can see when you go online, what sites you visit, and what files you download. And your ISP can be compelled to hand over this data to law enforcement or the government. This means that the government can track our internet use, and that copyright holders can threaten you if you participate in file sharing. If you want to keep your internet use private, then you should use a VPN. The encryption used by the VPN will prevent anyone else from seeing your internet use – even your ISP.
Better digital security. You know the risks of going online, like identity theft or phishing. But there are other risks you might not be aware of, like the problems that can arise when you use a public wifi network. When you connect to one of these networks, then other users on the network may be able to access your data. To prevent this, use a VPN whenever you connect to a public network so the encryption stops other users from accessing your data.
Get around censorship. A related problem to region locking is internet censorship, where a government decides to block particular sites within a country. Using a VPN, you can connect to the internet via another country, which means that you can access sites even when they are blocked or censored in your home country.
Our Recommended VPNs To Watch Motor Trend On Demand
Now that you can see all of the reasons to get a VPN to watch MTOD, you just need to select a VPN provider. With so many different providers out there, this can be a challenge. And you might be tempted to use a free VPN to make your life easier – but we strongly advise against this. There are many problems with free VPNs, like unethical practices such as selling off user data to make money from third parties, and these services actually make you less safe. Instead, you should choose a paid VPN that is trustworthy and that meets all of the following criteria:
Servers available in the US so that you can connect to these servers to unblock MTOD and watch all of the content on the site.
Fast connection speeds so that you don't have to deal with buffering or lag when you are streaming high definition video online.
High level of security to keep your data safe and private, such as the use of strong 256-bit encryption and a no logging policy.
Software for the devices you use so that you can use the VPN on all of your devices and keep them safe.
When we looked at all of these factors, we recommend the following VPNs to watch Motor Trend On Demand: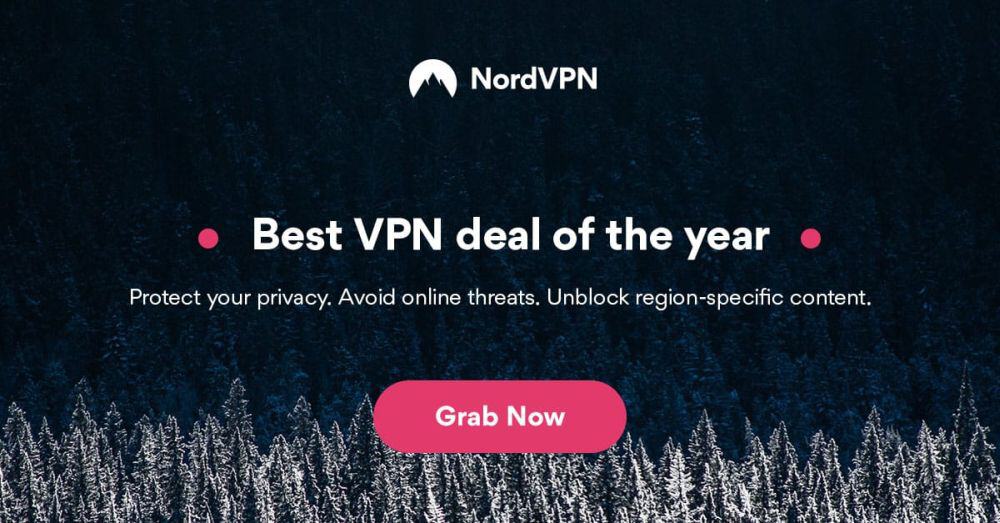 NordVPN is a VPN with a great level of flexibility. As well as a massive network of servers (covering over 5500 servers in 60 countries including the US), this provider also offers top-notch security features including 256-bit AES encryption and a no logging policy. You can also take advantage of NordVPN's specialty offerings, including double VPN servers (in which your data is encrypted twice over for the best possible security), onion over VPN servers (for the best level of anonymity), dedicated IP servers, obfuscated servers (which you can use even in places with VPN blocking in place), anti DDoS servers, or P2P servers (which are optimised for torrent users).
The fast connection speeds can easily handle HD video, and there is an option in the software to enable the CyberSec security suite to block ads from your device and to keep you safe from malware. The software is available for Windows, Mac OS, Linux, Android, iOS, Chrome OS, and Windows Phone.
Read our full NordVPN review.
Pros
Highly affordable plans
Most VPN servers with different IP addresses
Strong encryption is used on all connections
Based in Panama
Money back guarantee policy.
Cons
Some servers can be slow and unreliable
Can't specify City or Province in App.

It sometimes feels like Surfshark just came out of nowhere with both privacy guns blazing, and that's because they pretty much have. Since their launch in 2019, they've already become one of the most in-demand VPNs for unblocking streamable content like MTOD around the world.
Like any good VPN, Surfshark has dedicated quite a bit of its network (800+ servers in 50 countries in total) to serving the US, and this includes static IPs and multi-hop connections. But even the "standard" connections are notable for their ability to make use of Surfshark's Camouflage obfuscation and NoBorders anti-censorship methods, which make it possible to access a US IP address from behind even the Great Firewall of China.
Additionally, Surfshark's a great bet for MTOD due to its highly responsive, low-latency RAM-only network. Beyond the performance benefits, it also makes it impossible for your provider to keep records of your activity. Surfshar wouldn't do that even if they could, as per their outstanding no-logging policy.
Pros
Reliably unblocks Netflix US, UK, Japan, and more
Every server is a speciality server
Clean, dead-simple app interface makes constant security a no-brainer
Zero logging policy ensures your activity can't be used against you
Get help any time of day via email, phone, or live chat.
Cons
Server network is not nearly as expansive as major competitors
Apps may be too simplistic for power users.
Read our full Surfshark review.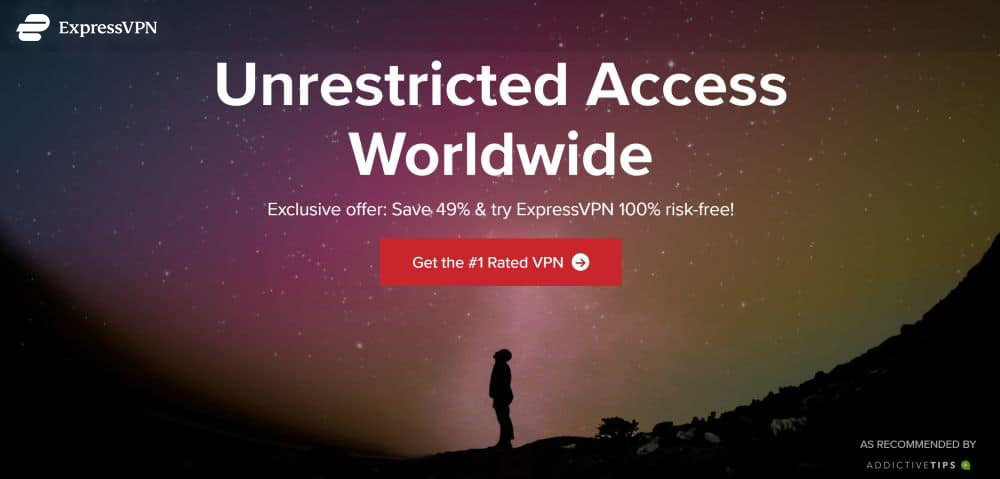 ExpressVPN is one of the most consistently high-rated VPNs on the market, and for good reason. Newer users will appreciate the easy to use software, while advanced users will appreciate the high level of security and the large number of servers available. There are a total of more than 2000 servers available in 94 countries, including plenty of servers in the US that you can use to watch MTOD. In terms of security, the service uses strong 256-bit encryption while maintaining a strict no traffic logging policy to guarantee the privacy of your information and activity. In addition there are more security features in the software like DNS leak protection, an IP address checker, and a kill switch.
Connections are super fast across the entire network, and can easily be used for streaming video and downloading large files as well as browsing the web. The software is available for devices including Windows, Mac OS, Android, and Linux, plus some games consoles and smart TVs, and there are also browser extensions available for the Google Chrome, Mozilla Firefox, and Apple Safari browsers.
Read our full ExpressVPN review.
Pros
Unblocks US Netflix, BBC iPlayer and other streaming services
Super fast, reliable connection
Secure encryption & VPN protocols
No personal information logs kept
Customer Service (24/7 Chat).
Cons
High cost for month-to-month users.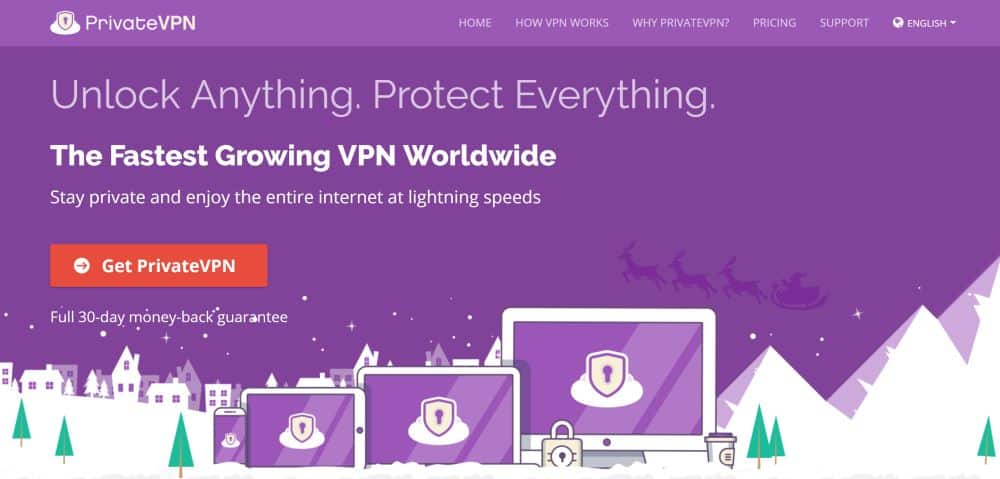 PrivateVPN is ideal for users who love to watch content on Netflix and Hulu as well as MTOD. Most VPNs don't work with these streaming sites due to the VPN detection software that they use – but PrivateVPN does, letting you unblock the sites to watch content from anywhere in the world. In terms of servers, there are fewer available than on other providers – just 80 servers in total – but these servers are spread across 56 countries so you'll still have lots of options to unblock content. And the connections speeds are some of the fastest that we've seen, so they're perfect for streaming or downloading with no delays.
The security offered is good, with a default use of 128-bit encryption but an option to raise this to 256-bit encryption for the security minded. And there's a no traffic logging policy so your data won't be recorded. The software is simple to use and can be installed on devices running Windows, Mac OS, Linux, Android, iOS, and Amazon Fire Stick, or it can be installed as a browser extension for Chrome.
Read our full PrivateVPN review.
Conclusion
Motor Trend On Demand is a video website that has loads of content that car enthusiasts will love. However, users from outside of the US have reported many problems with trying to access the site, as many of the videos are region locked to the US. But international fans can still watch the content by using a VPN. We've recommended a number of VPNs that can be used to watch MTOD.
Have you tried watching MTOD? Do you have issues watching videos on the site in your country, and have you tried using a VPN? Tell us about your experiences in the comments below.