Auto Scan And Connect To Open Wi-Fi Connections [DD-WRT]
AutoAP is an addon for DD-WRT firmware in routers that will continuously scan and connect to the open and pre-defined wireless networks with strongest signal. DD-WRT is a third party firmware that can be installed on the number of supported routers.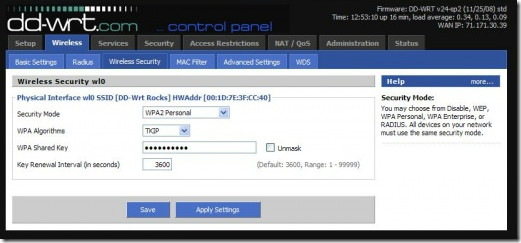 With repeated connections to wireless networks, it maintains a continuous connection to the Internet without any loss. The script can only be used if the router is in Repeater Mode, Client Mode, or Client-Bridged Mode.
For the complete list of installation and usage instructions, head over to the AutoAP wiki page.