How to add a link to an Instagram story
Instagram copies some features from Snapchat. Stories is one of the more popular features that has been copied, not just by Snapchat but by most popular social apps. An Instagram story is an image or a video that you can add text, GIFs, and stickers to, create polls, mention users, add a location, among other things. You might have seen some stories that also have a link and wondered how you can add a link to an Instagram story yourself.
Requirements
The link feature is not available to all Instagram users. In order to be able to add a link to an Instagram story you must have either 10,000 followers, or a verified Instagram account. If you have either of these two (or both), you will be able to add a link to your Instagram story.
Add a link to Instagram story
Open Instagram and tap the camera button at the top. Take a photo or video, or select one from the camera roll, or create whatever type of story you want. You will get a bar of tools at the top and among these there will be a link button.
The screenshot on the left indicates where the link should appear but it isn't there because the account is neither verified nor does it have 10,000 followers. When you click the button, you will see a field that you can enter the URL in.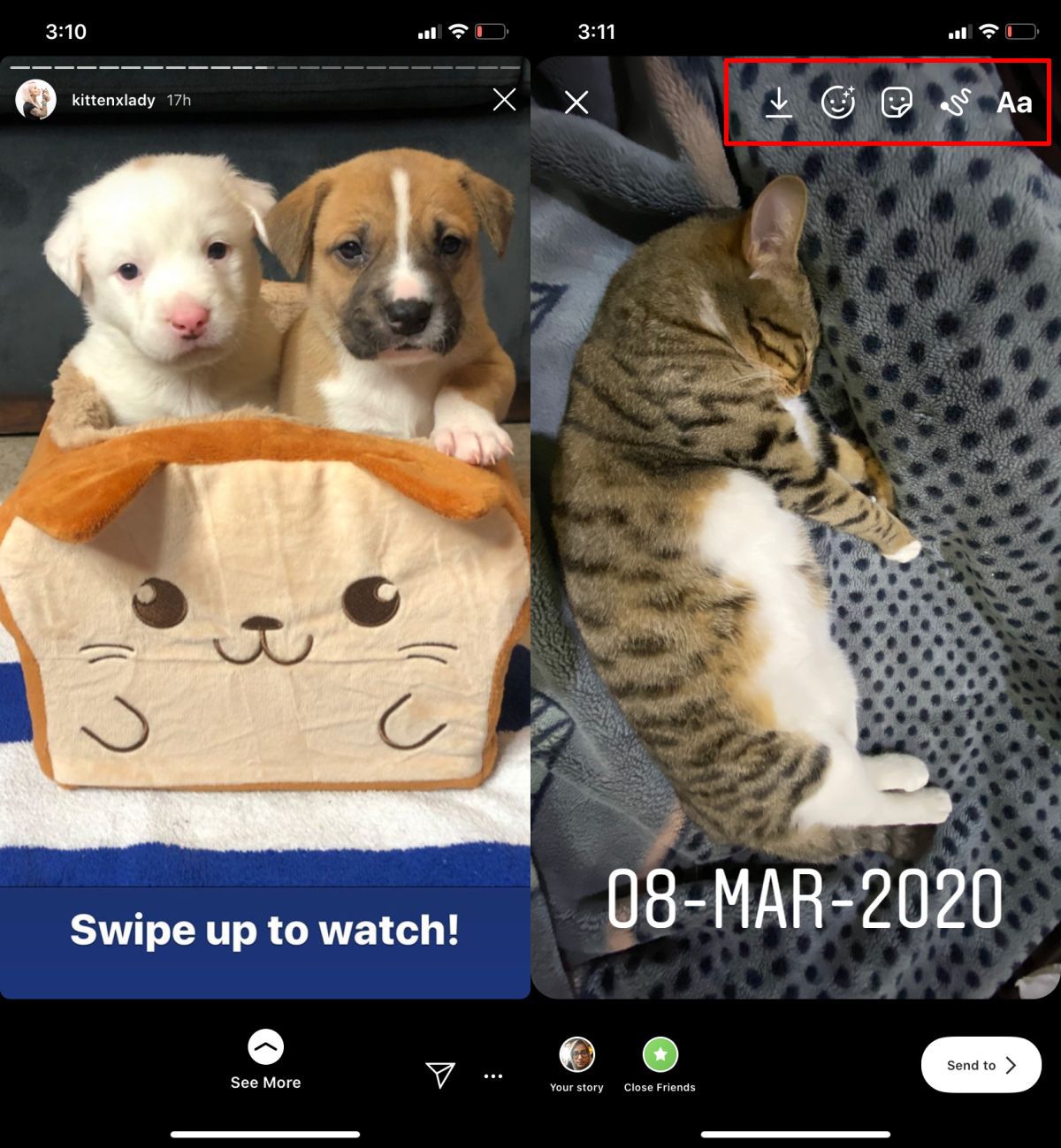 Once posted, users who view your story will see a 'See More' option that will indicate there is a link attached to the story. When they swipe up on it, they will be able to view the link within Instagram.
Why the limitation?
Getting 10,000 users on any social app isn't easy. It is actually a lot easier to get a verified account on most media apps. In fact, several people have been able to get fake/parody accounts verified. The limitation is to prevent spam and in some cases, prevent fraud.
Links that are added to an Instagram story can be to anything and they are well outside Instagram's control. If any and all users are allowed to add links, moderating stories would become a job on its own. There's also the fact that stories expire after 24 hours so anything that might be dangerous might already be gone by the time Instagram is able to investigate it, and it will have done its damage.
Of course, there's also the fact that not every user needs to link to something. In fact, it's mostly business accounts, publishers, content creators, etc., that need to use the feature.