Epoch For iOS Brings A New Level Of Ease To Online Video Browsing
If you want to watch real-time streams of TV channels on your iPhone, Justin.TV and Universal TV can be useful. Apps like Squrl, on the other hand, offer the option to stream ordinary videos in a TV-like format. Epoch is just a video app that's a bit like Squrl, but you won't guess that by looking at it. In addition to having a gorgeous interface, Epoch has a smart concept behind it. The app has several video channels that are perfect for times when you are in the mood for some random channel surfing. The best thing about Epoch, though, is its ability to learn your likes and dislikes with the passage of time. The app analyzes the choices you make in skipping and watching videos, and uses that information to present you with channels that are better suited to your tastes.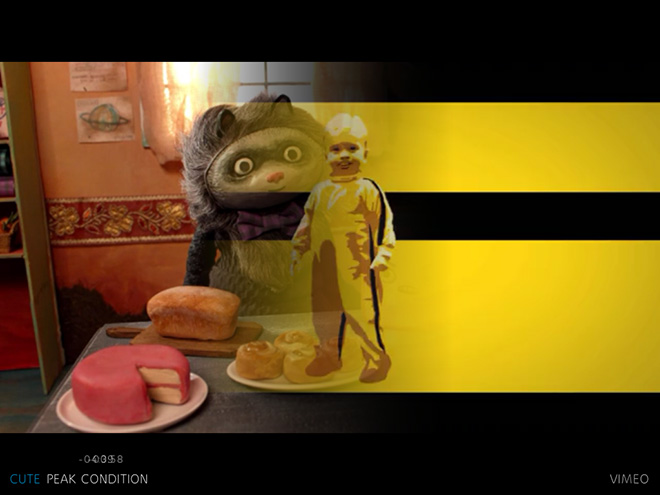 The videos you watch on Epoch run very smoothly because the app preloads parts of them when you launch it. While this translates to a considerable wait every time you go to Epoch, it makes for a very good viewing experience once the stream has begun.
For a more social experience, users can associate their Facebook and Twitter accounts with the app, but it is not mandatory to do so. To switch between channels, swipe across the screen vertically. You can also view a list of channels by tapping the middle of the screen once and then hitting the information button. There aren't a lot of channels supported by Epoch, but there is enough diversity there to satisfy almost any user.
You can forward or rewind a video by dragging its time indicator across the seek bar. Information about the video including its name and parent channel show up in the bottom-left corner, while the other side displays the video's source network. If you don't like a particular video, just swipe to the right to go to the next one in the queue. Epoch remembers this choice and takes care to avoid similar videos from getting into the channels presented to you in the future.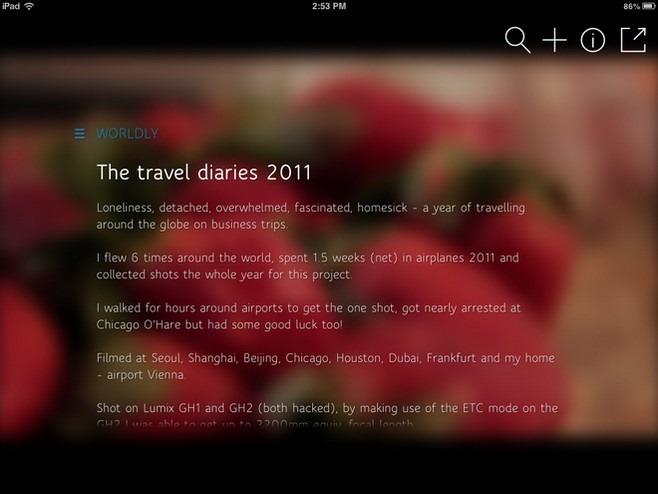 To share a video, you have to pause it and then use the arrow icon available at the top of the screen. This view also shows the description of the video you are currently watching. If you like an entry, you can add it to your personal queue with the '+' button. Epoch has a search area that can help you find some interesting videos in case the recommended ones don't interest you.
Epoch is a free and universal app. The UI is great, and the videos presented by it are generally worth watching. Give it a go by heading to the following link.