Facebook For iOS Updated To v6.0: Chat Heads, Stickers & UI Improvements Galore!
Mark Zuckerberg and his band of world-class engineers have made a habit of regularly iterating on Facebook's design and features every few months even though, to the average user, the website works just the way they like. Each time, after some initial backlash from its enormous user-base, people just settle down with the updates, that is until the company decides that the current state of affairs isn't good enough and changes everything all over again. This, I believe, is one of the biggest reasons behind Facebook's success – revising design and features regularly keeps the service "fresh".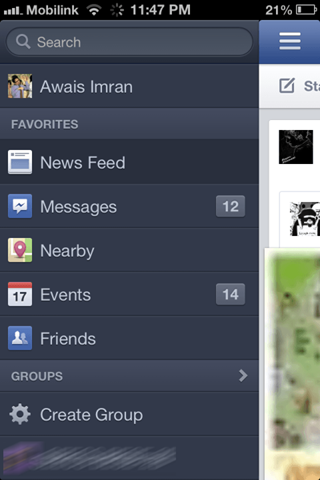 Earlier last month, Facebook announced a much improved News Feed with reduced clutter, the ability to filter News Feed updates on basis on type of content and friends lists, focus on bigger, more involving photos and a unified UI design pattern across desktop and mobile.
Now, while this new News Feed is being slowly rolled out to the desktop world, iPhone and iPad owners can get it today by downloading the latest update to Facebook for iOS – version 6.0.
You can clearly see the difference between the old News Feed and the new one below. Content is easier to consume now, thanks to tasteful text highlighting, subdued colors for UI elements, and of course, stronger focus on your friends' photos especially on the iPad.
News Feed items can now be filtered by scrolling up to the very top, and choosing from one of the many options including people you're following, photos, music, games, groups, and custom friends lists, among others.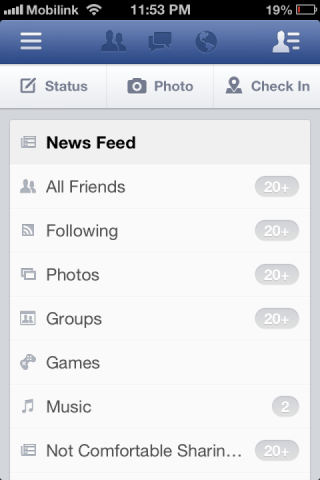 News Feed filters
In addition to the new News Feed, Facebook for iOS has received a new feature called "Chat Heads". Now, if you're checking out Facebook and a friend sends you a message, it will show up within the main user interface so you can quickly reply back without opening your Inbox or interrupting your current session. This was originally introduced with the Facebook Home launcher for Android, but because iOS doesn't support floating widgets, we have to make do with this limited implementation.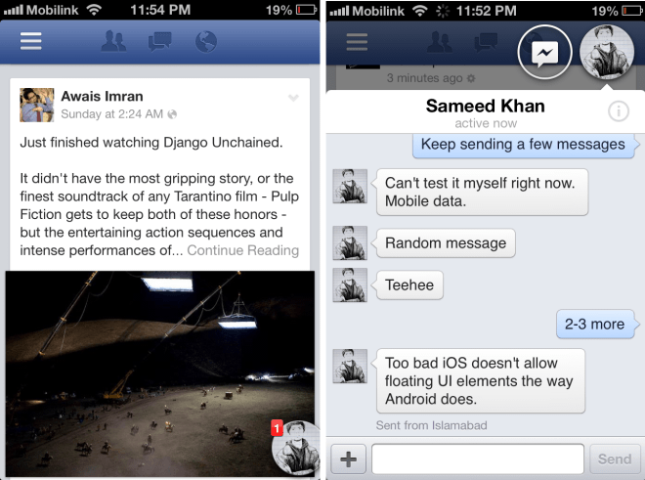 The app also comes with support for "Stickers", which are, come to think of it, just bigger, more expressive emoji. Facebook will be launching a store soon from where you will be able to purchase these Stickers for use within messages.
Update: The store is now live. Currently, all the sticker packs in it are free.
Also, the icon now uses a more subtle blue gradient that fits well with the rest of the app.
To get Facebook for iOS v6.0, look for new updates from the App Store, or download the app from the link below.