How To Fix Unable To Install Update Error On iOS
iOS updates and iOS app updates are some of the smoothest updates to install on any device. Apple does advise you to back up your iPhone or iPad before you update it, and we agree that you should. That said, the chances of your device encountering a problem during the update are slim. If you're updating via the desktop, you have to make sure you have the latest version of iTunes, and an authentic data cable for your iOS device. The OTA updates on the other hand only require 50% battery or a power source. There is little room for error however, users can and do encounter problems initiating the update. If you're trying to update iOS, and keep seeing the Unable to install update error, then here are a few things for you to try.
Verification Error
When you download and install an iOS update, it is first verified with Apple's servers. An update is signed by Apple and if the signature fails to authenticate, verification fails and you get the Unable to install update error. Normally this shouldn't happen with an OTA update. The only acceptable scenario is if you have a jailbroken device in which case you cannot update OTA.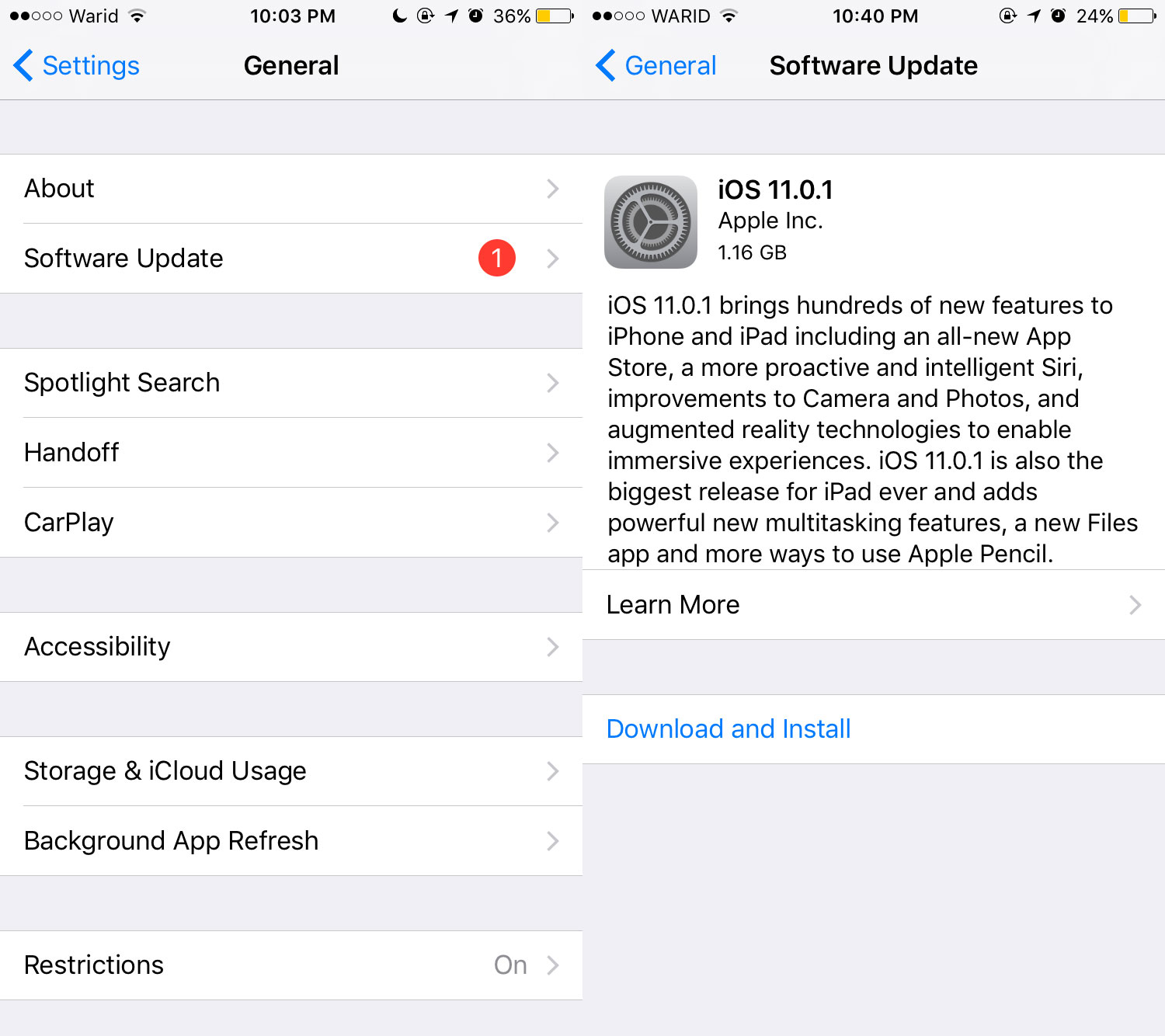 If you do not have a jailbroken device, and the OTA update won't install, make sure you're internet connection isn't the problem. Try connecting to a different network. If an new update has just been released and you're installing it right away, the verification error might be because Apple's servers are overwhelmed with so many people updating at the same time. In this case, wait a few hours and try again.
Update Downloaded A Long Time Ago
As mentioned before, Apple signs each and every single update. When a new update is signed and released, Apple stops signing the old one in a matter of days or weeks. If you downloaded an iOS update but waited so long to install it that Apple is no longer signing it, you won't be able to install it simply because the verification will fail. In this case, you should delete the update and check for a new one.
Delete And Download Update Again
While there may be any number of reasons for the Unable to install update error, the surest way to fix it is to delete the downloaded update and download it again. To delete the downloaded update, open the Settings app and go to General>iPhone Storage and look for iOS update. Tap it and on the next screen, tap Delete app.
Next, go to General>Software Update and let iOS check for a new update. When a new update is detected, tap the Download and Install button. Try to install the update as soon as it downloads and it should go smoothly this time around.