Get Notified When Pokemon Go Is Released In Your Country
Pokemon Go has only released in a select few countries. The game is already struggling to keep up with the load on its servers from the players from these countries alone. Users outside the countries the game has officially been released to have still been able to play it simply by side loading the app on Android and/or downloading it from the US App Store on iOS. That basically means more load on the game's servers but if you're sitting the game out until it's official release in your country, you can sign up and get alerts for just that with Is Pokemon Go Available Yet.
To check the game's availability, simply visit Is Pokemon Go Available Yet and go through the list of countries and see which ones the game has been released in. Most countries haven't seen an official releases yet, in fact only Australia, New Zealand, and the United States have been part of the first wave of the game's release.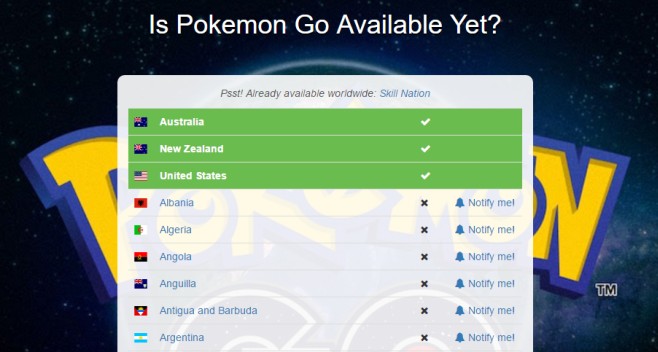 To get a notification for when the game is released in your country, scroll through the list and find it. Click the 'Notify me' button and enter your email address when prompted. The app will let you know via email when Pokemon Go is released in your country.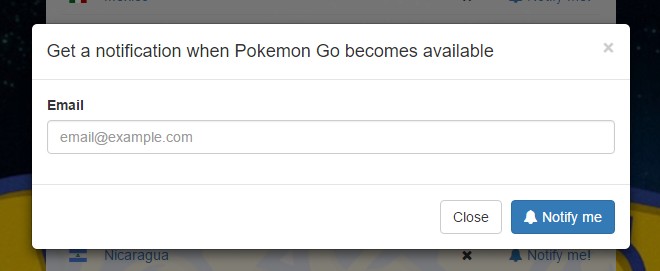 We should mention that just because a country is listed here doesn't necessarily mean that the developers have said they will release the game to all of them. The second wave of countries that the game will release to is very limited. It will release in some countries in Europe and Asia in the days to come but the release will likely still exclude some countries.