How To Backup And Download Your Favorite Vines As MP4 Files
Vine is being shut down. Twitter made the announcement just before the weekend. Users will no longer be able to record and upload new vines. Twitter said it will keep the old Vines around so they aren't lost forever, yet. Given that Vine is being shut down so soon, it's not a good idea to bank on Twitter keeping your favorite vines around forever. Fortunately there are other ways to keep your Vines around, ones that don't rely on Twitter. Giphy is offering to convert them to GIFs but that will leave you without the sound. A far better way to backup your Vines is to download them. RIP Vine is a free web app that lets you download Vines by any user. The Vines are saved in MP4 format. You are free to immortalize them/upload them to other websites like Facebook or Instagram once you have the MP4 file.
RIP Vine finds vines by users. You cannot give it the link to a single vine and get a download link for it. Find your favorite Vines and copy the username from the URL bar. You need to copy everything after vine.co/.
Visit RIP Vine and paste the username in the input field. Click 'Backup your vines'.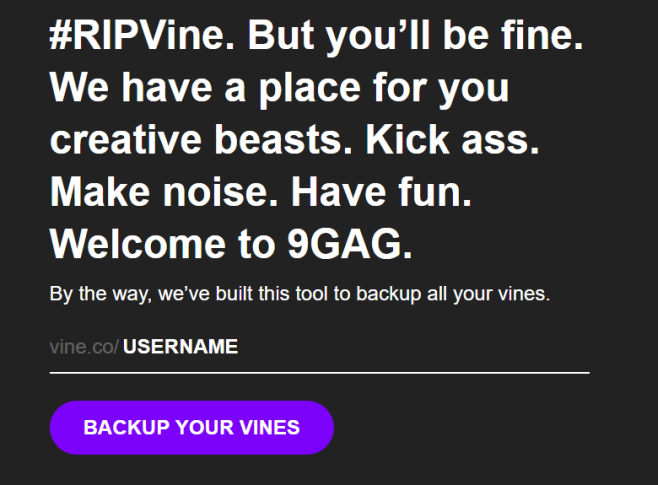 The app will load all vines that have been uploaded by the user. Each vine can be played and has a download button under it. Go through the vines and find the one you want to save. Click the 'Download' button under it to save it. The download begins immediately and you get an MP4 file with the original quality of the vine preserved.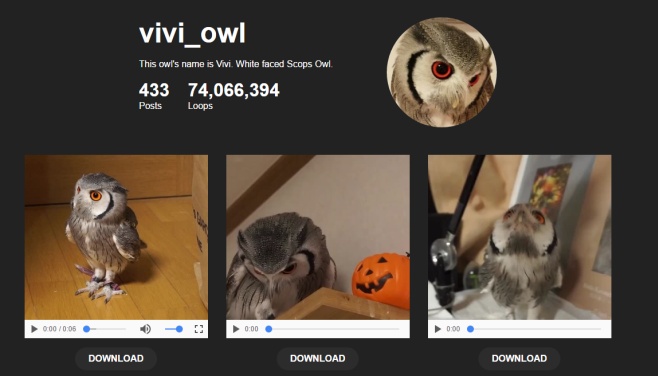 The only shortcoming this app has is that it won't let you enter the URL of a Vine and download it directly. It is geared more towards individual users. If you were an avid Vine user, you will probably want to download all your vines and this is the tool for you. There are people who would like to keep memorable vines and this app, while still useful, is slightly inconvenient to use for them. It is still better than turning videos into GIFs for the sake of keeping them so there's that.