How To Enable Night Shift From The Control Center In iOS 11
The bright blue-white light from our phone screens keeps us up longer. In the middle of the day, this isn't a problem. At night, when you're heading to bed your bright screen can chase sleep away. If you're in the habit of answering emails in the middle of the night, your screen's brightness probably just shocks you awake. To combat this, an app called Flux was developed for the iPhone. It tinted your screen a warm color. Apple banned it and copied the feature and called it Night Shift. Night Shift in iOS is a very close replica of the original Flux app. You can enable Night Shift from the Control Center. Come iOS 11 however, the Control Center is going to change. If you often use Night Shift, you're going to wonder how you can enable Night Shift from the Control Center in iOS 11 given that the button is gone.
The good news is, the Night Shift toggle is still there in the Control Center in iOS 11. The slightly unpleasant news is that it's been moved to where you're unlikely to look.
The toggles in the Control Center in iOS 11 behave very differently than they did in iOS 10. They now recognize a long press even on devices that do not have 3D touch like an iPhone 6. To enable Night Shift from the Control Center in iOS 11, tap and hold on the brightness bar.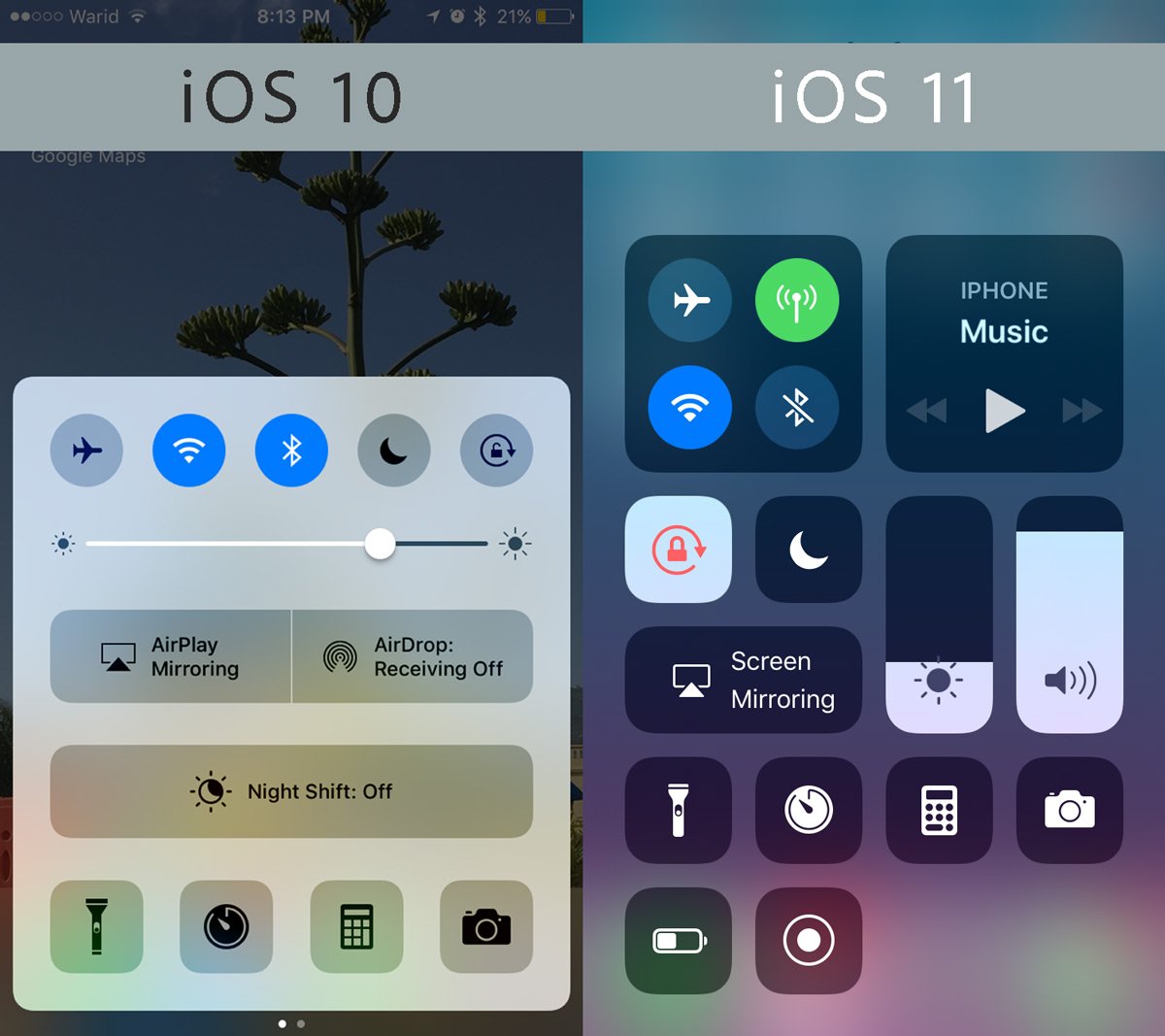 This will take you to a new screen inside the Control Center. You will see a vertical bar. If you move your finger along this bar, you can increase (top) or decrease (bottom) the brightness of your screen. At the base is the Night Shift button. Tap it to enable Night Shift. The button will turn orange to indicate that Night Shift has been enabled. Tap it again to turn Night Shift off.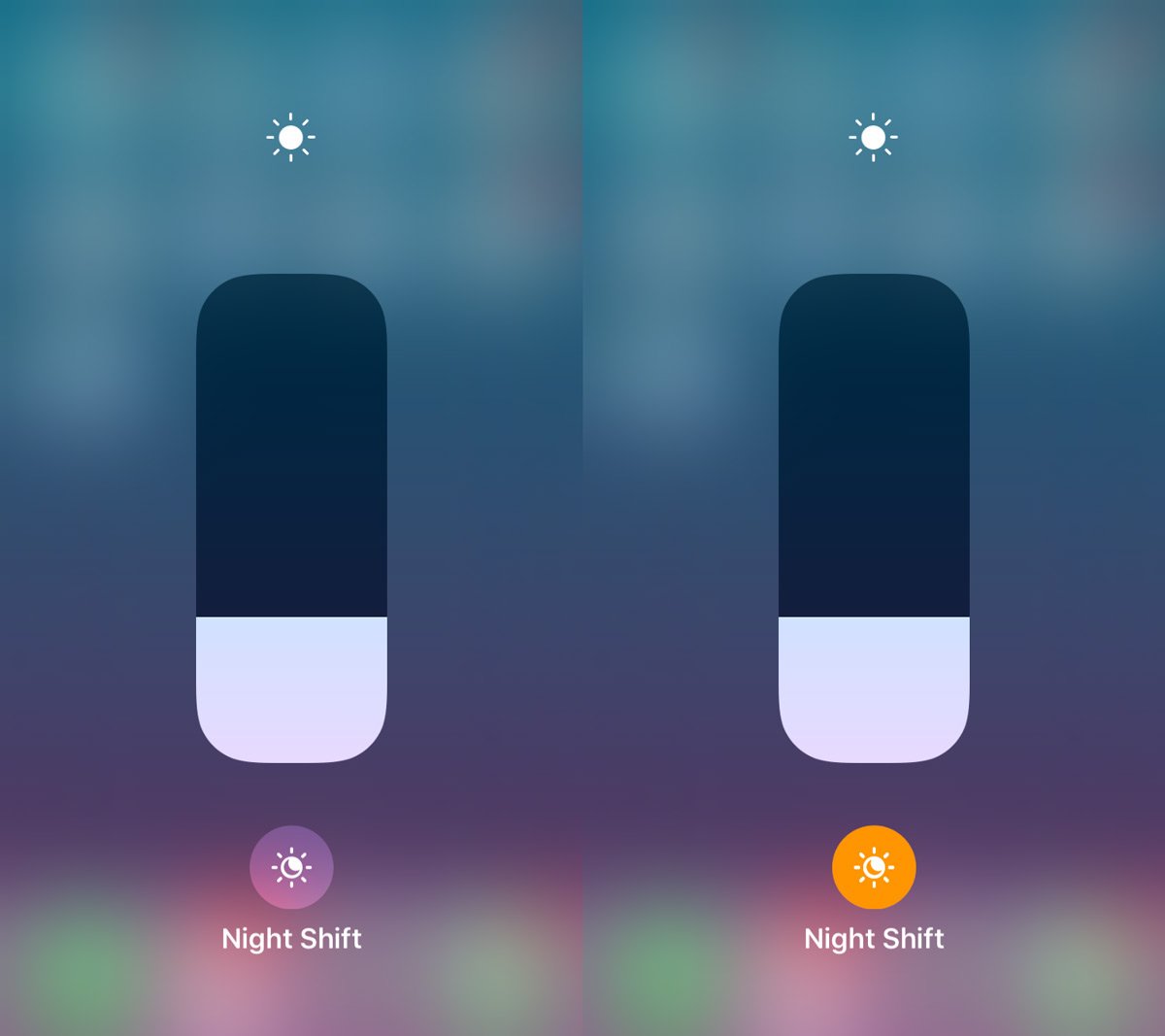 The Night Shift setting hasn't moved in the Settings app. You can still schedule it from the Do Not Disturb preference in the Settings app. The toggle is the only item that's moved. As much as we don't like it, this move was necessary. The Control Center in iOS 11 can now be customized. For now, you can only add and remove a few system toggles but it's possible that the Control Center might open up to developers in the future. It's current dynamic nature has room for additional toggles without compromising on the aesthetics of the Control Center panel.
iOS 11 is currently in beta.