How to fix iOS 15.0.2 not updating
iOS updates are available OTA i.e., you can download an update on your device, and install it, without connecting the device to a computer. You can also download an update to your computer first, and then install it on your iPhone or iPad. The second method, the tethered update method, requires iTunes on Windows and the Finder app on macOS.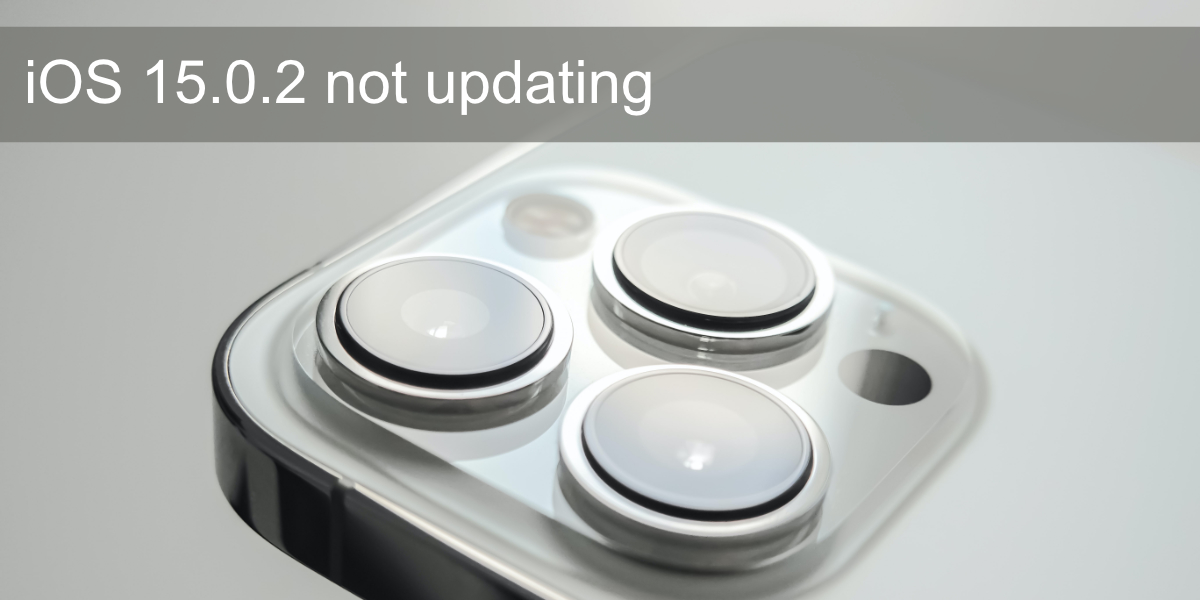 iOS 15.0.2 not updating
iOS updates normally install without trouble. If you're performing an OTA update, your device should be charged at least 50% though updating while the phone is connected to a power source is best. Tethered updates tend to take a little more time but you can back up your device which is always great. If you're trying to install iOS 15.0.2, but are unable to, try the fixes below.
1. Update to latest version
iOS 15.2 is now out. If you were on iOS 15.0.0 or iOS 15.0.1, you can update directly to iOS 15.2. You don't really need to upgrade to iOS 15.0.2. If you're having trouble updating to any iOS 15 version, you can try the fixes below.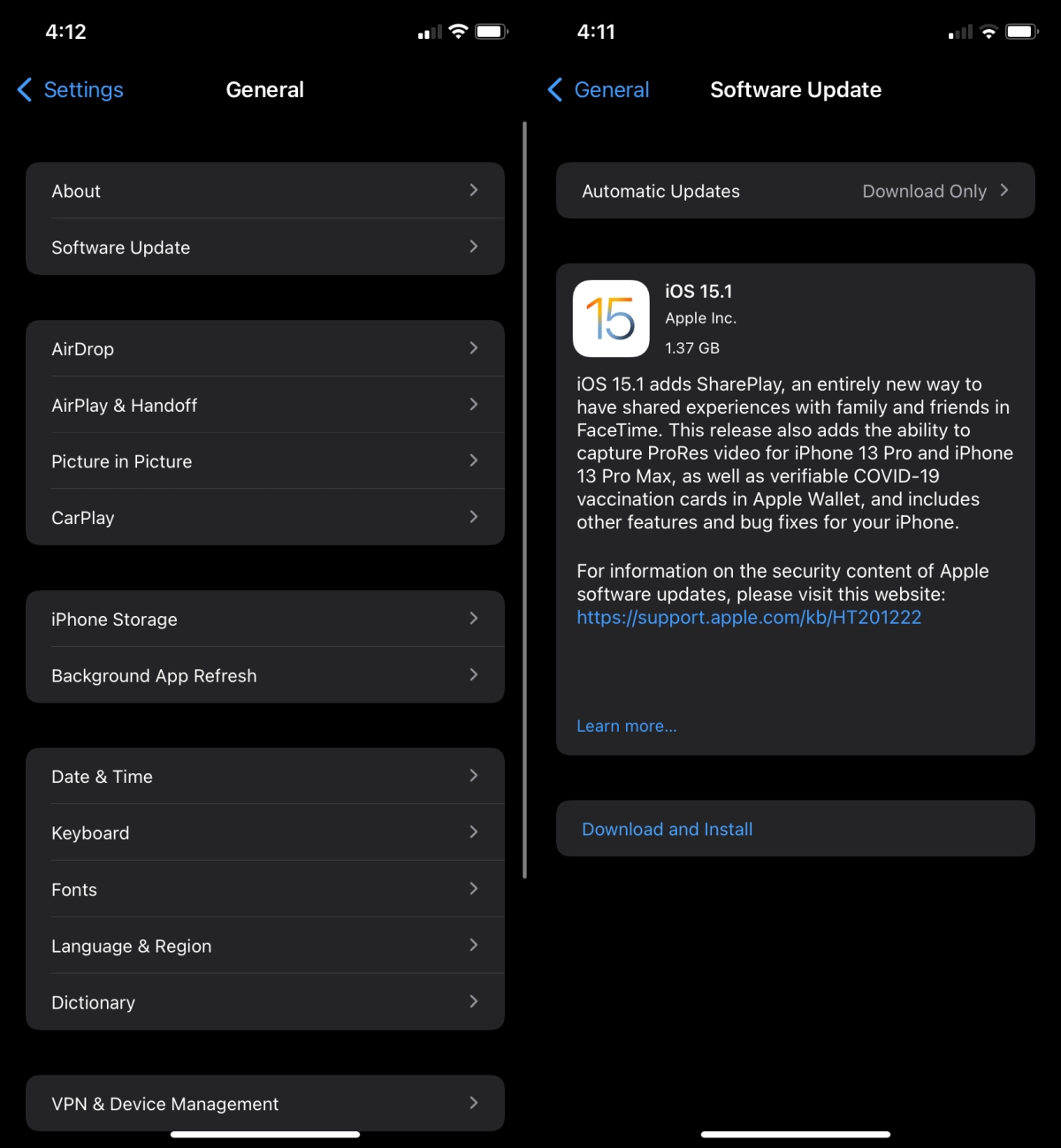 2. Update iTunes
If you're performing a tethered update on Windows 10, you must update iTunes first. With each major iOS release, iTunes gets an update. If the app isn't updated before you initiate an update for your iPhone, the update will fail.
If you're updating via a Mac, make sure you're running the latest version of macOS. If you do not want to install the latest version of macOS, make sure all other Apple apps on your system are up-to-date.
3. Delete and download update again
An update, whether downloaded on your phone or your desktop, can fail if it was downloaded a relatively long time ago. If the update has been sitting on your device for over a week, it's best to remove it and download it again.
On a desktop, you can simply delete the file via the file manager. On Windows, you can use File Explorer and on macOS, you can use Finder.
On Windows 10, the file is in: C:\Users\YourUserName\AppData\Roaming\Apple Computer\iTunes\
On macOS, the file is in: ~/Library /iTunes/iPhone Software Updates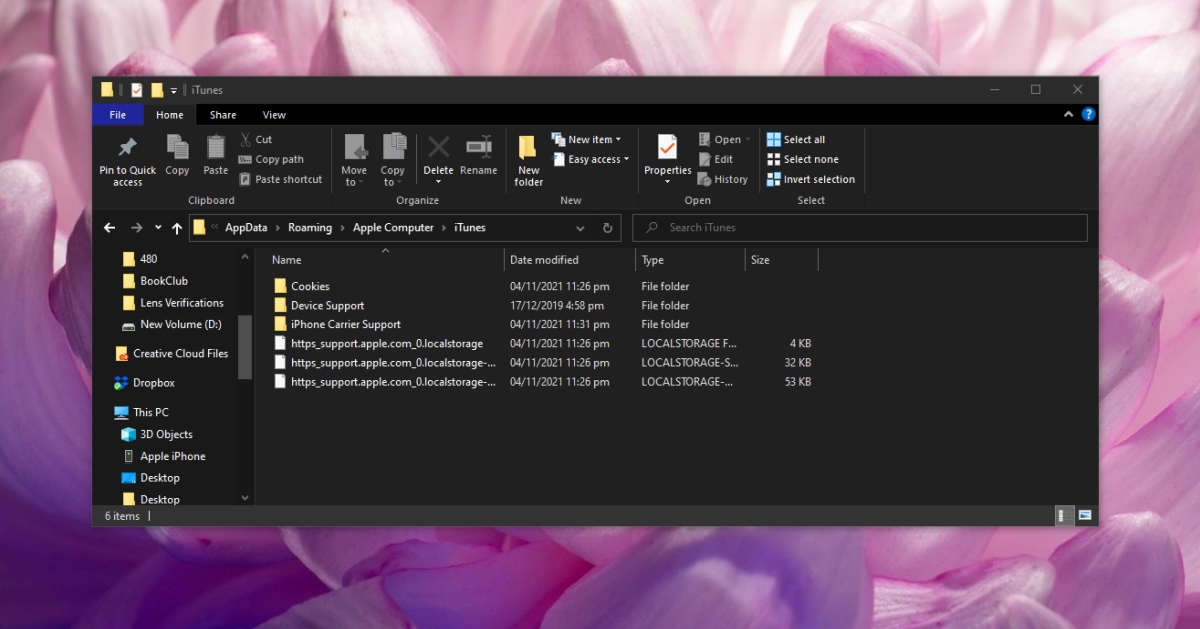 On the iPhone;
Open the Settings app.
Go to General>iPhone Storage.
Select the iOS update from the list.
Tap the update and delete it from the details page.
Go to General>Software update.
Allow iOS to check for, download, and install the next available update.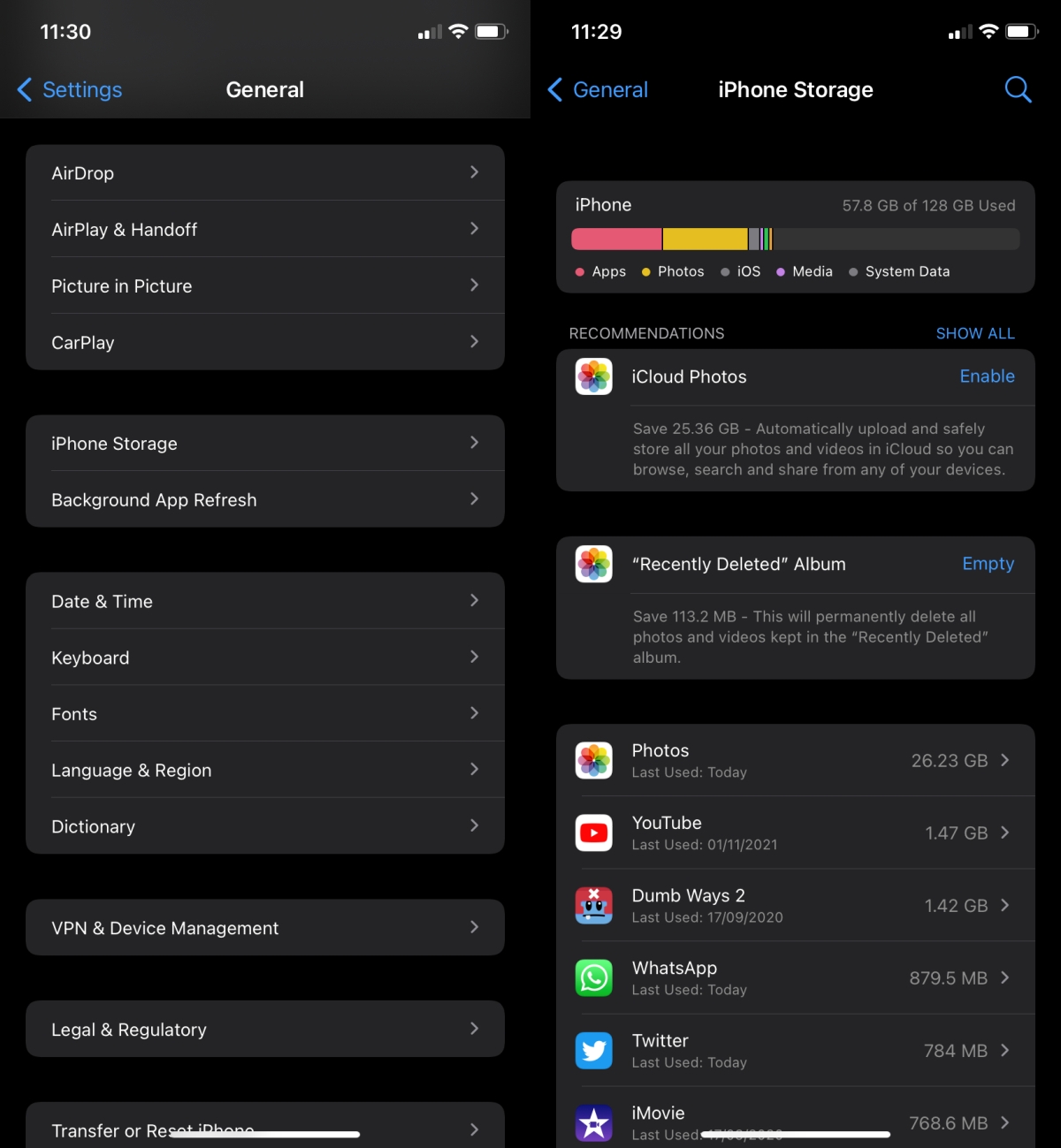 4. Check storage space
iPhone base models come with decent storage space. That said, photos on an iPhone can take up a lot of space since they tend to be larger files. If your iPhone is low on space, it may be interfering with the update process. Apple doesn't normally state that a device must have a certain amount of free storage space but it's usually a good idea to have free space that matches the size of the update. For example, if the iOS update is 1.5GB, make sure you have at least 1.5GB space on your phone after the update has been downloaded.
Conclusion
iOS updates tend to go in one direction: you can always go to the next update but you cannot roll back to a previous version once Apple stops signing it. The signing process normally stops two weeks after the next update has been released. The downgrade window is small. Likewise, iOS will force you to the latest update. You cannot choose a lower version when updating your phone. Using hacks to circumvent this will no