NARR8 For Android & iPad Adds Animation & Interactivity To Comic Book Reading
Comics know no age or genre, which is one of the reasons of their appeal. If you're a fan of comics, and not just specific series by giants like Marvel or DC, but of the art itself, NARR8 (read 'narrate') for Android and iOS will definitely keep you occupied with its collection of amazing graphic novels made by skilled artists and story writers. Most of you probably aren't new to the concept of digital comics, but NARR8 brings something more to the table. Elements like animations, music and sound effects make sure that your experience is more than interactive, much like in Madefire for iOS. NARR8 has been around on the iPad for a while now and recently made its way to Android smartphones and tablets.
The strongest attribute of NARR8 is its free collection of comics that have obviously had a lot of effort put into them. For those with a tablet, the experience should be even more exciting.
The catalogue is simple to browse through, with listings of the six latest episodes uploaded to NARR8, a series list and recommendations. The lists are obviously scrollable and can be expanded or collapsed for easier browsing.
To begin reading, choose any episode (a true comic fan would start from episode 1) and download it. The download may take a while given the HD audio and other Multimedia elements involved in making your read a rich experience.
The app displays a synopsis for every series to help you decide what to read. Every individual episode carries a synopsis too, but that's not all. You can even watch a trailer of a series by tapping the 'video' button beside its description. If a series or episode seems interesting, you can share it via Twitter, Facebook and VK from the same place.
Downloaded episodes can be found in the 'My Series' section, neatly arranged according to series, with read and unread tags. Tap an episode, and before you play it, you can get a quick preview of it as well. It is little features like these that go far into making user experience extremely fluid.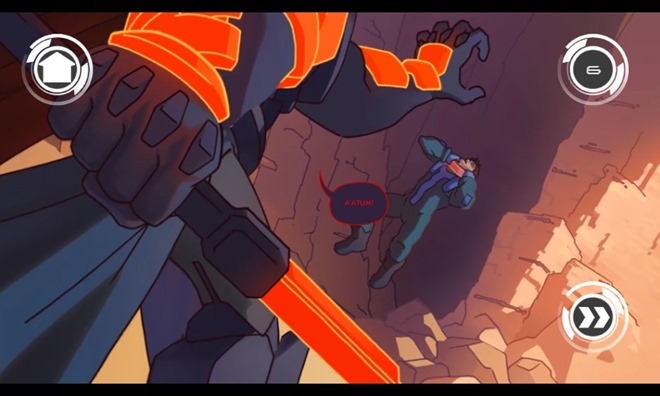 While reading an episode, you can quickly browse through it, maybe to pick up where you left off, using the many chapters that it is divided into.
You might get a video game / cartoon vibe from the comics initially, and soon it will grow on you, especially the superb audio effects that truly do feel high definition. The artwork seems to have been kept as close to a hand-drawn look as possible, which looks superb.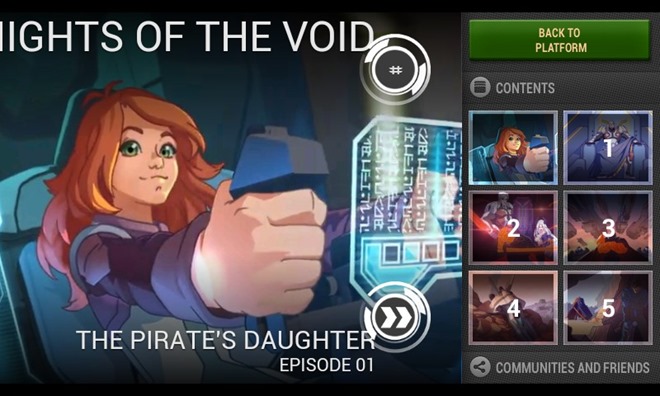 NARR8 is a must-have for anyone who has the slightest interest in comics and loves the rich stories they deliver. I for one, will be spending a lot of time going through it in my spare time.
NARR8 is available for free on both Android and iOS app stores. The iOS variant is currently only available for the iPad.