Official 3DMark Benchmarking App Now Available For iPhone & iPad
There are a lot of decent benchmarking tools available on desktop devices, like Soft Shadows Benchmark and Online Drive Benchmark, but the one that has managed to garner the most acclaim is 3DMark. It has been around for quite some time now, and even its Android app is pretty popular over at the Play Store. The one platform where 3DMark didn't have a presence was iOS, but now it has just arrived there, too. 3DMark for iPhone seems like a nice app, and works just as you'd expect it to. The app has a database of benchmarks from mobile devices, computers, processors, and graphic cards, which can be used by anyone to gauge a device's performance without getting their hands on it. The most useful feature of 3DMark though, is that you can use it to measure the performance of your own iDevice. The app runs several demos, and comes up with a thorough stats sheet detailing different aspects of the hardware.
If you are not too tech-savvy, 3DMark can still serve you well, as the app comes with a detailed set of instructions. If you want to look for a device's benchmarks, head to the 'Device Channel' section of the app, and you'll be shown a list of all the devices that are popular these days. You can also sort this list based on performance or device name using the arrow next to the main headings. The performance ratings in 3DMark are accompanied by gold stars, where five stars signify a super-efficient device. For details, tap the device's name and view its detailed report card. If the device you're looking for is not in the list, you can perform a search for it.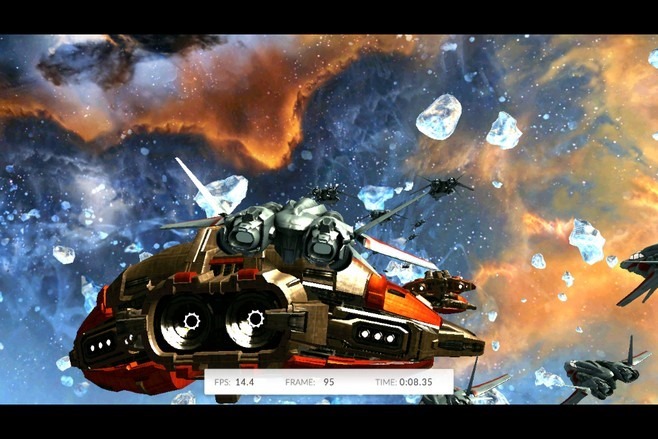 To benchmark your own device, head to the app's main page, where there are three types of tests available: Ice Storm, Ice Storm Extreme, and Ice Storm Unlimited. Ice Storm deals mainly with graphics, and lets you compare devices of similar caliber. The Extreme test runs a 1080p demo, all the while displaying the frame rate and the video's duration on the screen. The unlimited mode is for chip-level measurements, which are independent of different software limitations.
At the end of each test, you get a report card, listing everything from your device's physics score, graphics efficiency, model details, and average scores gathered from tests run by other users. The report card also tells you how your device fares against other devices in the same specs range. 3DMark maintains a history of your past results, and even creates a graph out of them for easier understanding of improvements and deteriorations in the performance over time.
3DMark is a free, universal app, and all its features come without any cost, too. Give it a go by following the link given below.