How To Enable The One Handed Keyboard Layout In iOS 11
iPhones used to be a lot smaller. It wasn't too long ago when the standard size of an iPhone screen was a mere 3.5 inch. The last model to correspond to that size was the iPhone 4S. Since then, the device has gotten bigger with the iPhone 7 Plus screen measuring 4.7 inches diagonally. To cope with larger screens, Apple included reachability in iOS 8. It can move your screen down so that you can reach the apps at the top. In iOS 11, Apple is adding a one handed keyboard layout to make typing with one hand easier. The standard keyboard in iOS doesn't make for comfortable typing with one hand especially on a large device like the iPhone 7 Plus. You can enable the one handed keyboard for both left handed and right handed use.
Enable One Handed Keyboard Layout
Open the Settings app and go to General>Keyboards. Tap 'One handed keyboard'. On the 'One Handed Keyboard' screen, select one of two layouts; right, or left.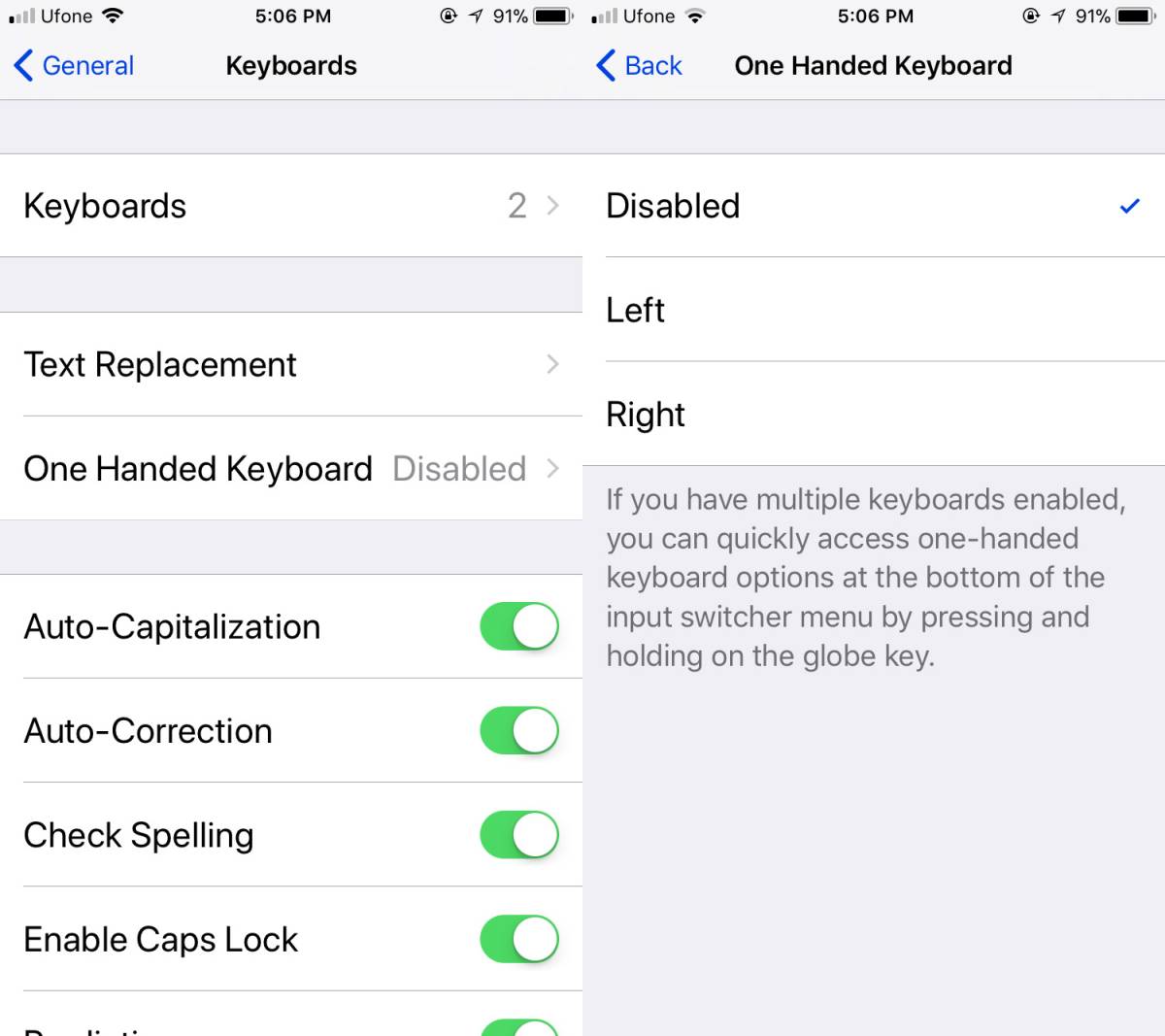 There's a second, much faster way to enable the one handed keyboard layout in iOS 11. It's in the keyboard itself. Open any app that you can bring up the keyboard in e.g., the Messages app. Tap and hold the emoji/keyboard toggle button. In the little menu that appears, you can select a keyboard layout.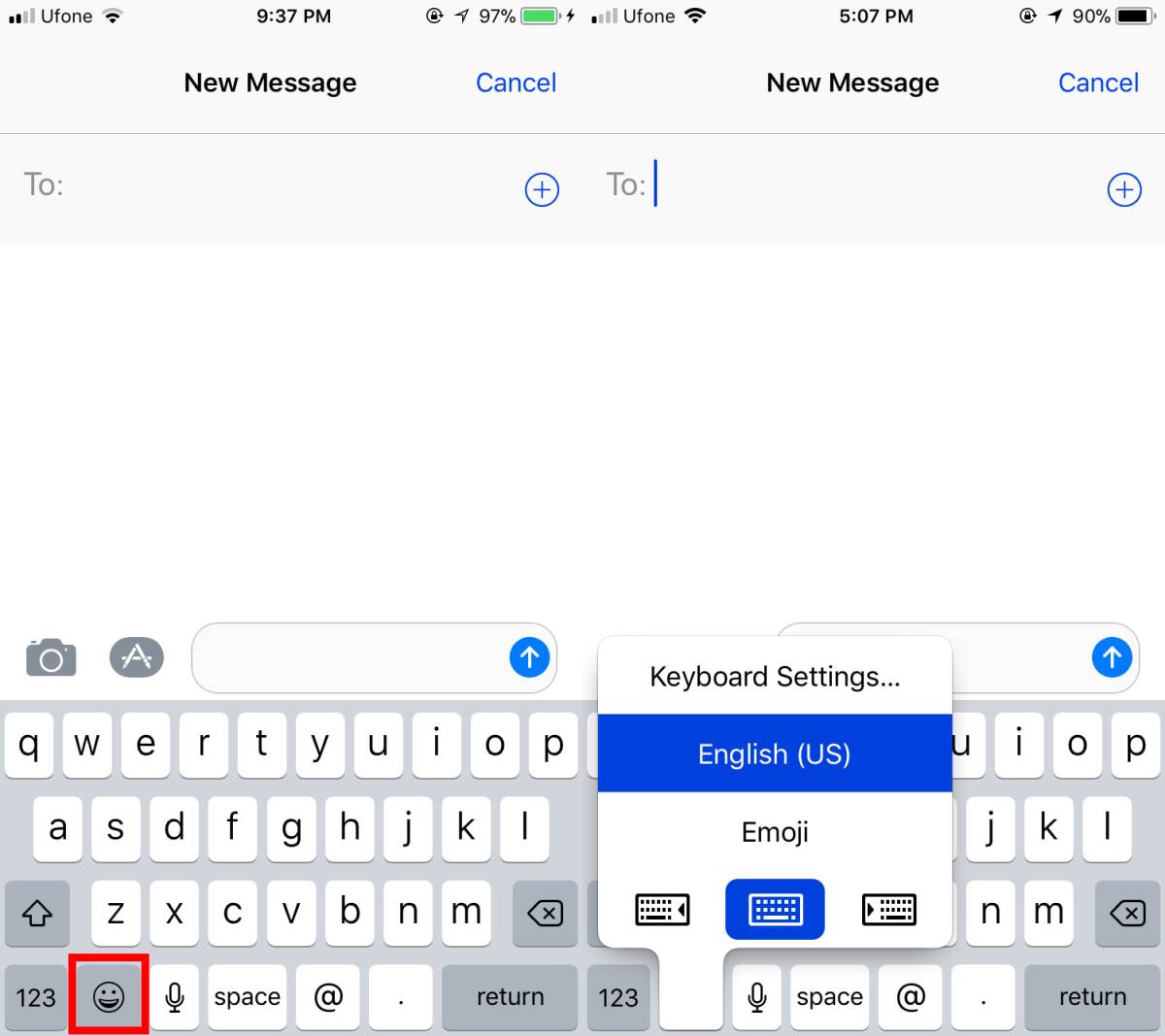 Right vs Left Keyboard Layout
The left and right keyboard layouts push the keys in their respective direction. The left hand keyboard layout will push keys towards the left so that it's easier for you to reach the  p, l, m, backspace, and return keys easily. Likewise, the right hand keyboard layout will push the keys towards the right so that it's easier to reach the q, a, z, caps, and number & symbols key.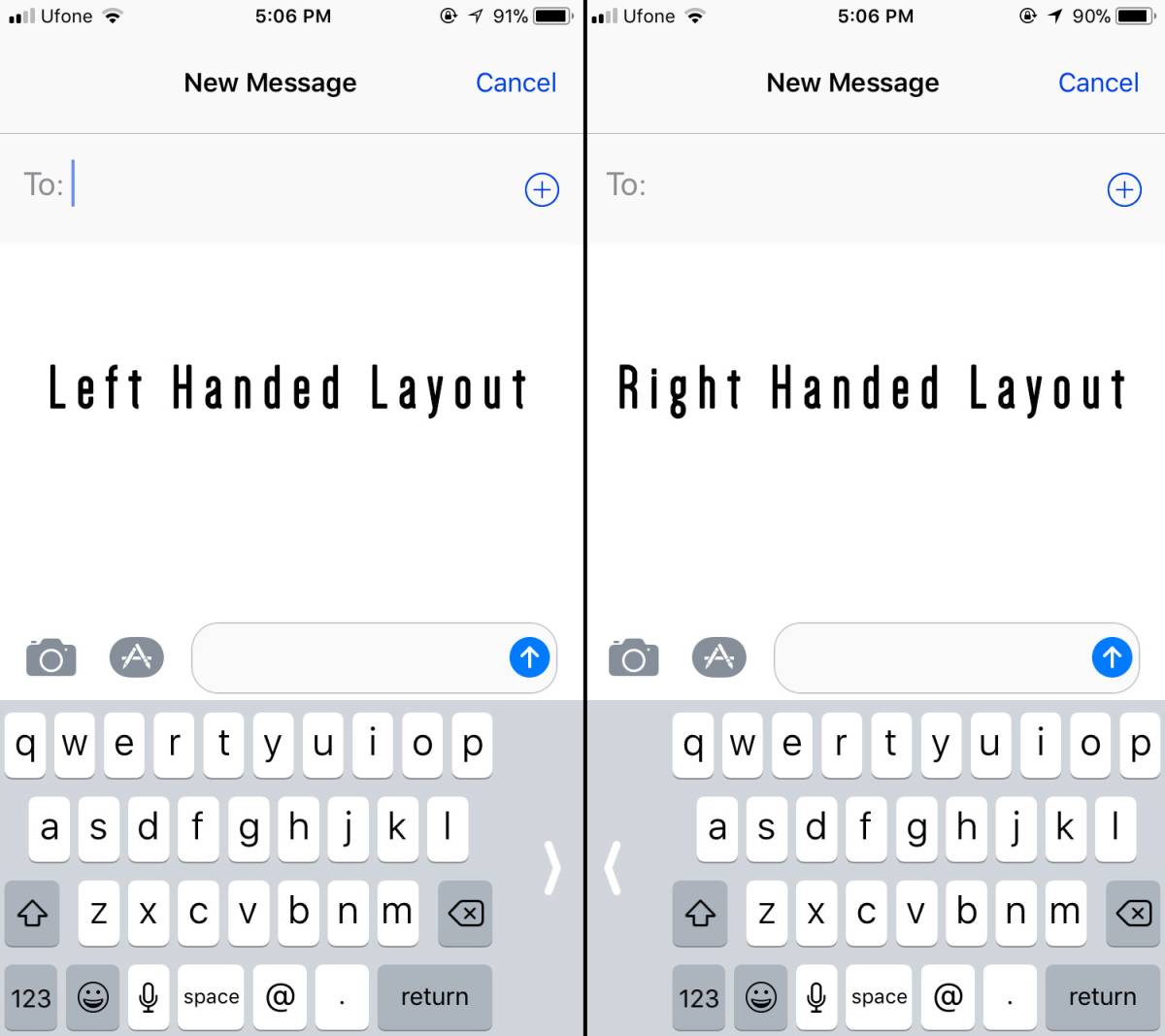 Each of these layouts fill the empty space with a large arrow button. If you tap this arrow button, you will exit the current layout and return to the normal keyboard layout. As far as one-handed typing is concerned, this isn't a bad feature. There are quite a few popular third-party keyboard apps that already have this feature so it's nothing revolutionary. That said, in iOS, a default feature is almost always better than using a third-party solution because they come with limitations imposed by iOS.
The layout persists for other system keyboards you add. For example, if you switch to the Emoji keyboard, or the simplified Chinese keyboard, they will respect the layout you've enabled.
If you'd like a one-handed keyboard on your device now, you can use Fleksy until iOS 11 arrives in September/October this year.