Doodlecast Pro: Record Audio & Freehand Drawings To Create Presentations [iPad]
There are not many people who can say they enjoy making presentations, but the fact of the matter is that slides offer the easiest way of explaining something to others. If you could somehow take away all the effort required to make presentations, they will surely start getting used more often. Doodlecast Pro is an iPad app that might be the perfect presentation-maker for most people. You cannot add too much fancy items to your presentations using this iOS app, but it gives you an end product that has all the basic components of a good presentation, and even lets you record your voice to accompany the slides you create. The presentations created using Doodlecast Pro consist of photos (imported from your iPad's library), freehand illustrations/text and voice recording. The combination of these three things can then be exported from the app as a video, or in the form of static slides (minus the audio).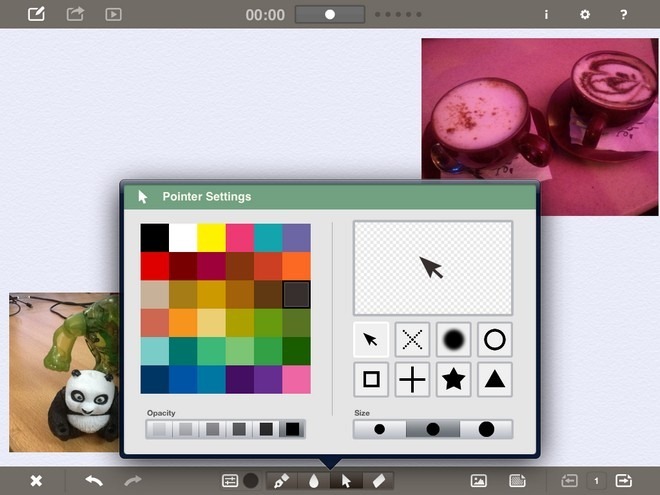 To start making your Doodlecast, choose a background theme for it before doing anything else. There are some really good backgrounds available in the app, but if you don't find one that suits your taste, it is possible to simply select a photo from your iPad's stock Photos app and use that as the template. If you want to add the whole drawing process to your presentation, rather than just the finished product, you should initiate recording after selecting the background. Hit the record button located in the top bar, and Doodlecast Pro will start capturing your iPad's screen along with your voice. While the recording is under progress, you can begin doodling on the presentation. For that purpose, there is the pen tool available in the bottom bar. It is possible to choose the color, thickness and opacity of the pen before you write anything. Similar customization options exist for eraser, pointer and fill tools.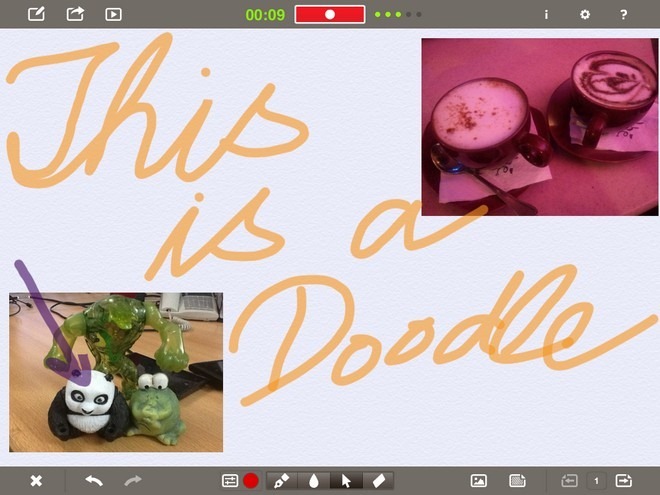 Just like you can set an image as the background for your presentations, Doodlecast Pro also lets its users add photos to the main screen. You can pinch to resize photos, and dragging them around will move them to a new position. You can add as many pages as you want to your Doodlecast, and that can be done by tapping the '+' button located in the bottom right corner of the app. When you are done, the Doodlecast can be saved as a medium or high resolution video, or there is the option to export it as a group of screenshots. The sharing options offered by Doodlecast Pro include email, Dropbox and YouTube.
Doodlecast Pro is compatible with iPad only, and is available as a free download for a limited time. The app can prove to be useful for anyone who has to make informal presentations or flash cards on regular basis.
Download Doodlecast Pro for iPad