Get Samsung Galaxy S4's Group Play Feature On iPhone With TuneMob
Very few ideas are wholly original. Nine out of ten times, you take someone else's idea, improve upon it, and add your own special flavor to it to make it an original creation. Even giants like Facebook, Google and Apple, and games like Call of Duty and Angry Birds etc. were inspired by other products. With that in mind, the developers of the app we are covering today – TuneMob – appear to have taken inspiration from Samsung Galaxy S 4's Group Play feature, and that's not a bad thing at all. Check it out after the jump.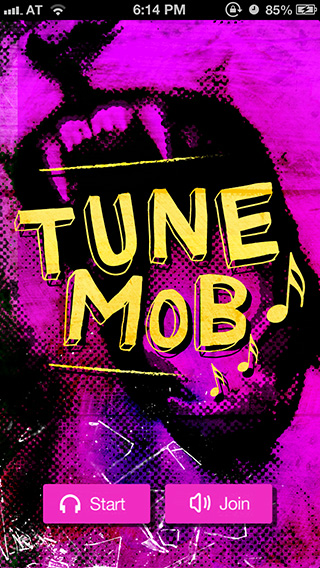 Developed by The DemandGen Agency, TuneMob brings the Galaxy S 4's Group Play feature over to select iDevices. It allows you to connect multiple iOS devices together so that they play the same music simultaneously.
TuneMob is useful in situations where you have a group of people with iOS devices and wish for them to listen to the same music, or wish for all devices to play the same track to increase the overall volume for dancing or partying together.
Say you are at a huge party where you – the host – want to blast the same music in the lounge, the pool, and the dining room. If you have TuneMob, you can connect your iOS devices to speakers strewn about your property, sync them with the host iOS device and select a track to play, which then plays simultaneously on all speakers, achieving some of the effect of having an expensive wireless HiFi system. Even if you don't have speakers to connect to, the iPhones, iPod and iPads of your guests can be used for the purpose.
The app works over Bluetooth. Once you have enabled Bluetooth on all devices, you can start a new session from the host device, select songs to play, and then have other devices join the said session. Before you start playing music, the app adds a 5 second delay to sync playback on all devices. It works flawlessly based on our own testing and the reports we've seen online.
TuneMob is much better than Group Play on Galaxy S4 for the simple reason that it supports more devices. You are far more likely to find a bunch of people using iOS devices than a single Android smartphone. Ideally, there should be a cross-platform app for synchronized music playback across Android and iOS smartphones and tablets but till such a solution comes out, app's like TuneMob can come quite handy.
TuneMob is available for free at the App Store. Unfortunately, it only works with select iOS devices including iPhone 4S, 5, iPod touch 5G, iPad 3, iPad 4, and iPad mini. We tested the app on an iPhone 5 and 4S.
Be sure to let us know how the app worked out for you in the comments section below.
Install TuneMob from App Store