How To Check If Your RAM Type Is DDR3 Or DDR4 On Windows 10
When it comes to RAM, users think that more is better. While more RAM usually means your system will run better, the amount of RAM you have isn't the only factor you need to look at when purchasing it.
RAM also has a data transfer speed and that also impacts its efficiency. This transfer speed has two variants: SDR and DDR. DDR i.e., Double Data Rate has two standards; DDR3 and DDR4.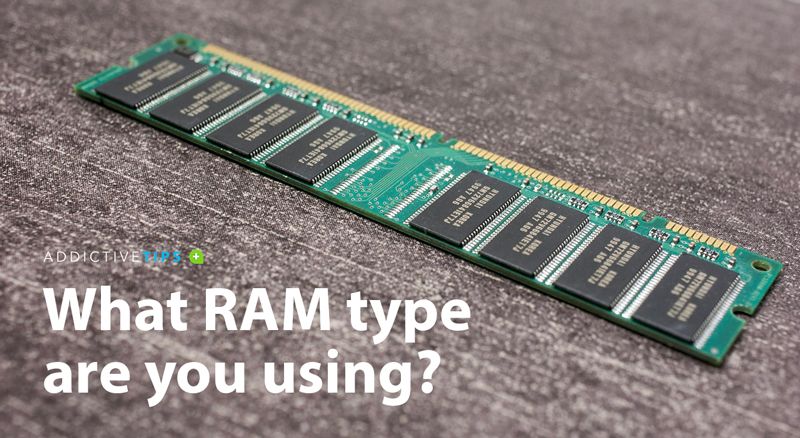 Here's how you can check if your RAM type is DDR3 or DDR4.
DDR3 And DDR4 Speeds
DDR3 offers transfer or read/write speeds up to 2133 millions transfers/second while DDR4 offers transfer or read/write speeds up to 3200.
The speed for DDR is also measured in GBs transferred per second where DDR3 can transfer up to 14.9GBs/second, and DDR4 can transfer up to 2.6GB/second.
For our purpose, we need to know only the transfer speed that both DDR3 and DDR4 have to offer.
Corsair Vengeance Pro Series 16GB (2 x 8GB) DDR3 DRAM 1600MHz C9 Memory Kit (CMY16GX3M2A1600C9R)
This module is built from an eight-layer PCB and highly-screened memory ICs. The efficient heat spreader provides effective cooling to improve overclocking potential.
This is optimized for performance on the latest 3rd and 4th generation Intel Core platforms. XMP 1.3 profile support makes stable overclocking easy and automatic.
Density: 16GB (2x8GB), Speed: 1600MHz, Format: DIMM
Tested Latency: 9-9-9-24, Voltage: 1.5V, Heatspreader: Anodized Aluminum
Check RAM Type
Checking RAM type, once you know the speeds you're supposed to be looking for, is very easy. Open Task Manager and go to the Performance tab. Select memory from the column on the left, and look at the very top right. It will tell you how much RAM you have and what type it is. In the screenshot below, you can see that the system is running DDR3.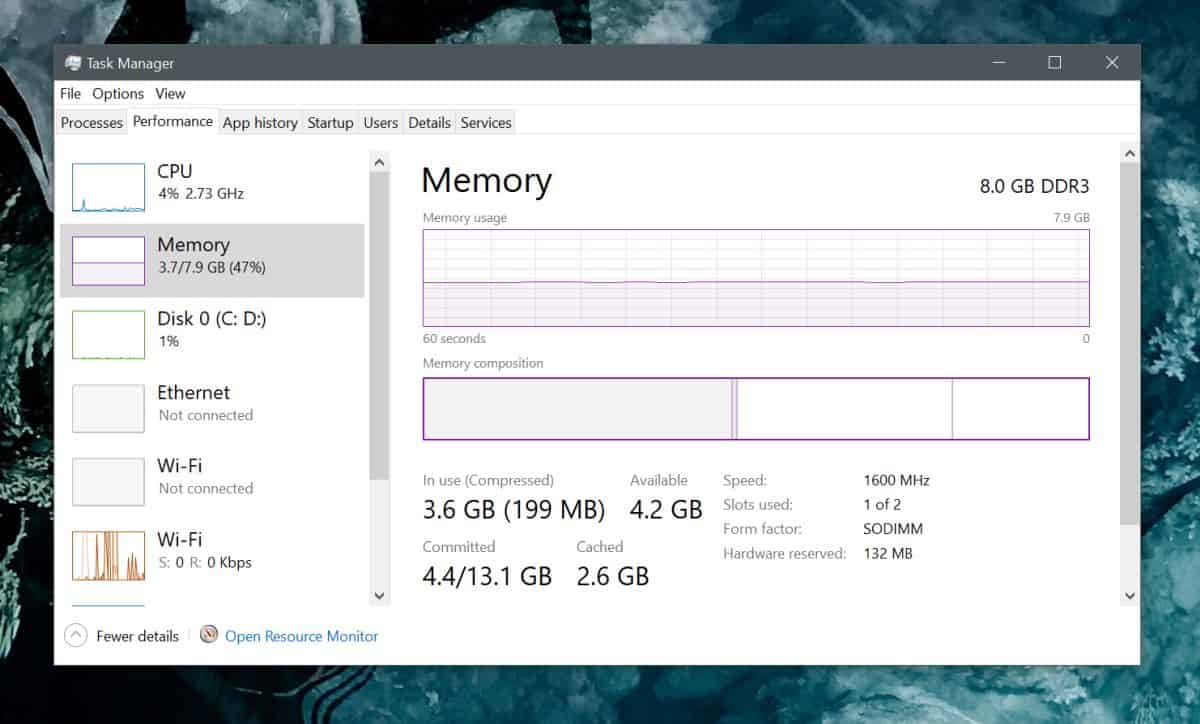 All RAM isn't created equal so the DDR3 chip on your system can differ from that on another system. The speed it has to offer depends on the specific chip that is installed. To check the speed, look under the Memory graph and you will see a dedicated Speed field telling you what your RAM's speed is.
You cannot change DDR3 into DDR4 through driver updates or by doubling your RAM. Much like you cannot turn a 500 GB hard disk into a 1 TB hard disk with software, you cannot change the speed of the RAM or its type via software.
Sale
Corsair Vengeance LPX 16GB (2x8GB) DDR4 DRAM 3000MHz C15 Desktop Memory Kit - Black (CMK16GX4M2B3000C15)
Hand-sorted memory chips ensure high performance with generous overclocking headroom.
Vengeance LPX is optimized for wide compatibility with the latest Intel and AMD DDR4 motherboards.
A low-profile height of just 34mm ensures that vengeance LPX even fits in most small-form-factor builds.
A solid aluminum heatspreader efficiently dissipates heat from each module so that they consistently run at high clock speeds.
Supports Intel XMP 2.0 for simple one-setting installation and setup.
For lots of systems, DDR3 is often sufficient for most, if not every need. You only need more, better, or faster RAM i.e. DDR4 for gaming, or perhaps heavy multimedia rendering e.g., 3D modelling or animation work. If you're looking to improve the speed of your system, increasing RAM may not be the best way to do it. It's better to invest in an SSD. An SSD can cost less or about the same as new RAM and it will help your system run faster than when it was using an HDD.
CPU-Z
If the Task Manager isn't showing you whether or not you have DDR3 or DD4, you can use a free app called CPU-Z to check. Download, install, and run it. Go to the Memory tab and the 'Type' field will show you if your RAM is DDR3 or DD4.