A Look At What's New In Firefox 23

Firefox's faster development cycle is serving its userbase well. Instead of waiting years for major new features to come, you get them in smaller doses separated by a few weeks' time. Earlier today, Mozilla released Firefox 23 for desktops, just six weeks after the previous release. New things in version 23 include an updated logo, new UI for managing mixed content, and a new Network Monitor tool for developers, among other smaller changes. So, let's take a look at all of them after the jump.
Tweaked Logo
The structure of Firefox's logo has remained the same since it was publicly released in mid-2005, but it has seen multiple tweaks over the years, with the latest one implemented today for Firefox 23. The updated logo removes gloss from the globe and excess fur detail from the fox, and adds enhanced tail colors to improve its visibility at smaller scales i.e. on mobile devices and in favicons etc.
New Developer Tool: Network Monitor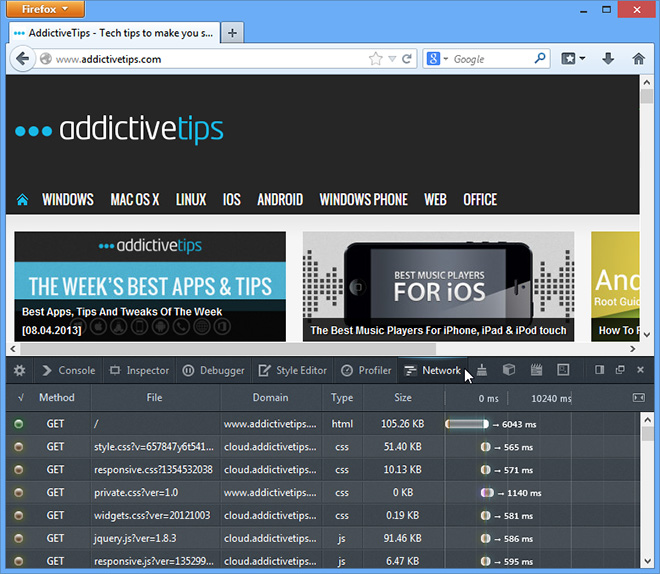 Firefox comes with a built-in set of solid tools for web development, making it a favorite among developers. Mozilla has introduced a new tool in Firefox 23: the Network Monitor. It allows you to see how the website is loaded in the browser, the method types used, file domain, type, size, and time taken for loading. It can prove to be useful for web developers and website administrators interested in improving website performance.
Mixed Content Blocking for Protection Against Man-in-the-Middle Attacks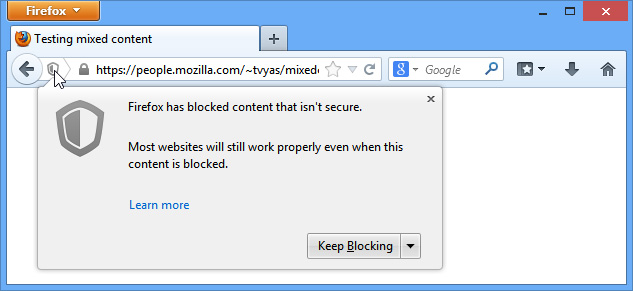 Websites that use HTTPS for communication but still have some insecure HTTP elements are called Mixed Content websites, and they can be very dangerous for end-users. Firefox 23 comes with a new way to deal with such websites without annoying the user. It blocks the more threatening Mixed 'Active' Content by default, but allows you to disable blocking it by clicking on the shield icon in the address bar.
A More Functional UI for about:memory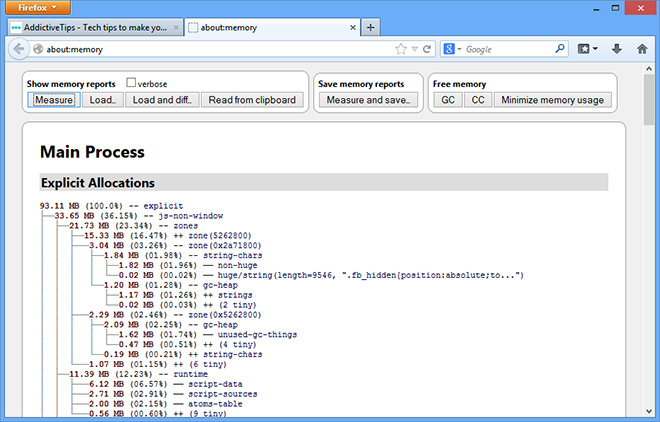 Firefox has significantly improved memory management over the last few iterations, but advanced users still use about:memory for finding tabs, websites, themes and plug-ins that are causing memory leaks. Firefox 23 bring a better about:memory UI, improving this already useful feature further.
Functionality-Breaking Checkboxes Removed From Preferences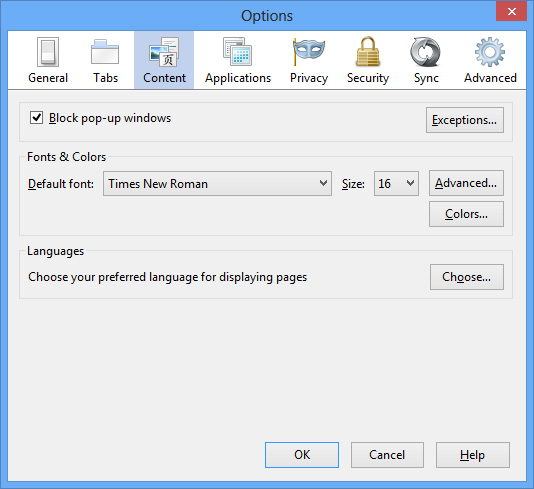 In previous versions of Firefox, users were able to disable JavaScript, automatic loading of images, and 'always show' status of the tab bar with a simple checkbox visible under Preferences > Content. These options have been removed now, because disabling them would pretty much break Firefox.
New Social Sharing API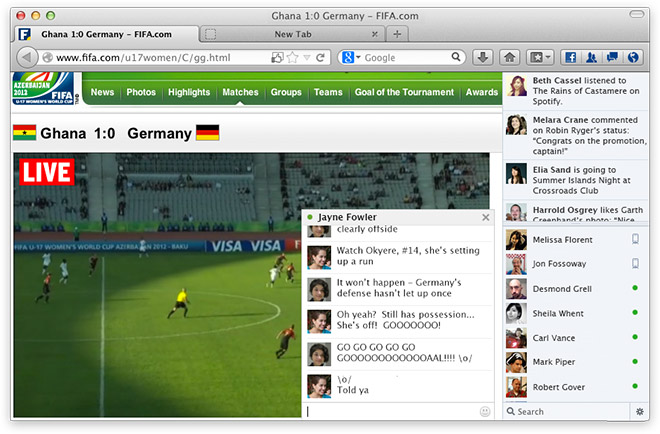 Mozilla has included new APIs in Firefox 23 that will allow developers to come up with plugins that make sharing links to services like Facebook, Twitter, Buffer, Pocket etc. an even better experience than it was before.
Other Changes
That's it for the major new features and tweaks in Firefox 23. Other, small changes include simplified UI for plugin installation, improved H.264 video decoding, rendering improvements, and various security fixes.
To see the detailed list of changes, see the release notes here. Firefox updates automatically, but you can force-update it by going to Firefox Menu > Help > About.