5 Tricks For Tweaking Finder In Mac OS X Lion
Mac OS X Lion does quite a few things differently from Snow Leopard, and for the most part, users have either reconciled with it or found an app, script or tweak that helped restore it to how it looked or worked before the new version. Whether you are yet to upgrade to Lion, have recently done so or are already using it without any modifications in the hopes that you will eventually get used to it, here are a few things you can do to bring back some functionality to the Finder.
View File & Folder Path
A while back, we covered a small Terminal command that puts the path of a file or folder in the Finder Toolbar. We also covered an app, XtraFinder, that allowed you to easily copy or view the path from the context menu. If either of those options aren't what you had in mind, and would much prefer the old status bar, go to View > Show Path Bar, and a bar will appear at the bottom of the Finder window, displaying the location of the selected file or folder. You can double click the folders in the path and quickly switch to them in the same window.

View Free Space & Number Of Items
We've covered tools like DaisyDisk (read review) and FindSpace (read review), both of which help you find directories that take up the most space on your hard drive. If you just want a quick look at how much free space you have on your hard disk, and see how many items are in a selected folder, go to View > Show Status Bar.

Default Folder View
If you haven't already tweaked the Finder to open a different folder by default, i.e., anything other than All Files (where it is almost impossible to find anything), you can do so easily from Finder Preferences. In the General tab, select Other… from the New Finder windows show: drop down menu, and navigate to your most frequently used folder. Whenever you launch a new Finder window, it will open the folder you just selected. Think of it like selecting a default homepage for your web browser – only that this works for Mac's native Finder.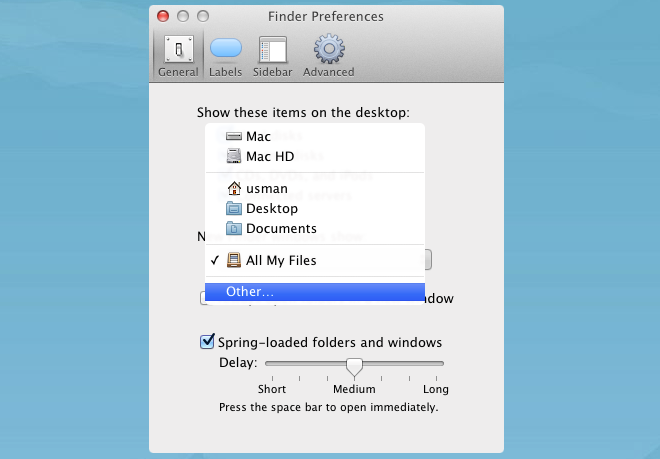 Change Icon Size In Sidebar
One of the little quirks in OS X Lion is that you can't change the system's font size. Some might prefer it that way, while others would simply demand more control in their own hands. While you can increase or decrease the text size for folder names displayed in Finder, you can't do so for the Sidebar items. If you want them to appear smaller or larger, you will have to visit the General tab in System Preferences. From the Sidebar icon size dropdown, select one of the three listed sizes.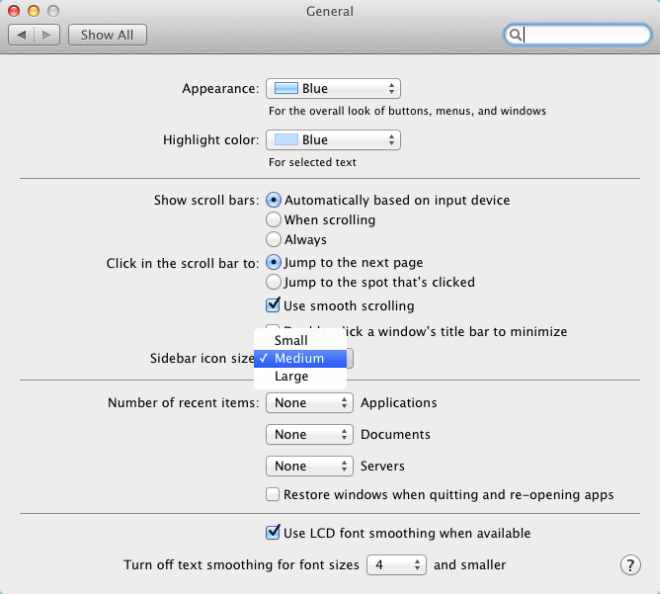 Add Folders & Apps To The Sidebar
Adding folders to the Sidebar in Finder isn't a big deal; you simply have to drag & drop a folder onto the Sidebar, and that's it. A small blue line tells you where exactly you're dropping it, for sake of better placement. Adding apps, however, is a bit trickier. You will first have to drag & drop the app's icon onto the Finder Toolbar. Once done with that, open Terminal, and run the killall Finder Command. The app will now appear in the Sidebar as well, although its icon won't. You can then remove the app from the Toolbar, and continue using it from the Sidebar.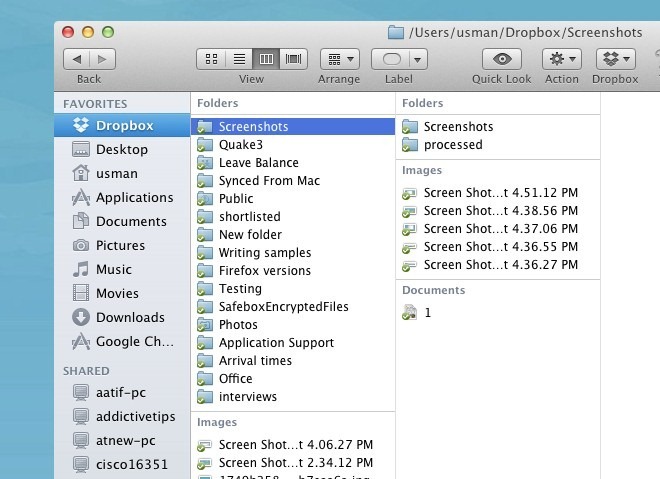 Although these tweaks are pretty simple, users might still be unaware they exist, and that OS X Lion really just changed some defaults from Snow Leopard. There's no question that apps exist to help you do all this, but in this case, they are obviously unnecessary.