Access Facebook, Twitter And Gmail From Mac Menu Bar With Social Lite
Instead of installing previously featured Mailbox, Facebox, and Twitter Desktop separately on your Mac to access Gmail, Facebook and Twitter from system menu bar, you can use recently released Social Lite for Mac. The application has a smart tab-based UI, allowing you to check and compose mails, view Facebook wall, and interact with your peeps on Twitter, all from the menu bar. Unlike previously covered tools, Social Lite is a lot more dynamic application in terms of the way it interacts with users. A small notification system has also been incorporated to keep users updated about new incoming mails, Facebook wall posts, and Twitter timeline.
Additionally, you can tailor the user interface to keep only few social media services in the menu bar. For instance, if you want to access only Facebook and Gmail, open Preferences and uncheck Twitter from the service list. Similarly, notifications settings can also be changed. By default, it shows notifications for only active service tab, however, you can enable show notifications for all active/inactive services as well.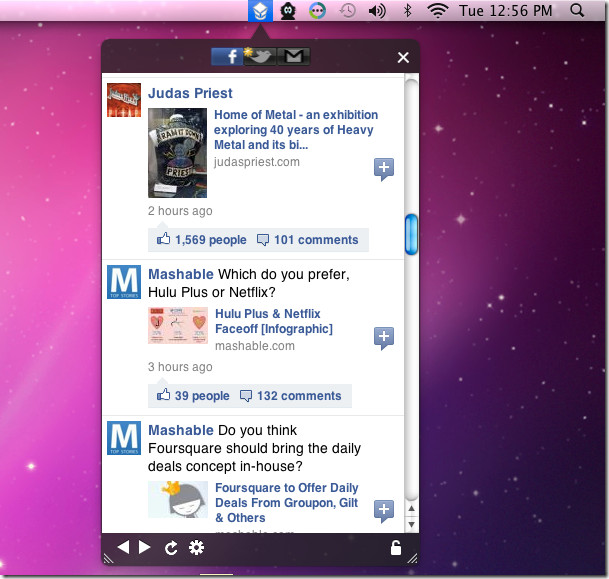 When you've got an unread message on any of activated services, you will see a small new message icon over the respective service tab. However, if menulet is not opened, it shows notifications about the update on the desktop.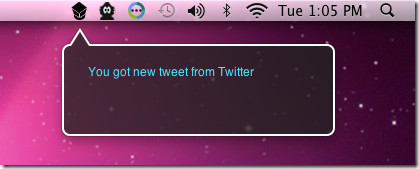 The Settings menu lets you open the Preferences window where you can enable/disable services, change notification options and icon, and view pre-configured hotkey combinations to open the menulet.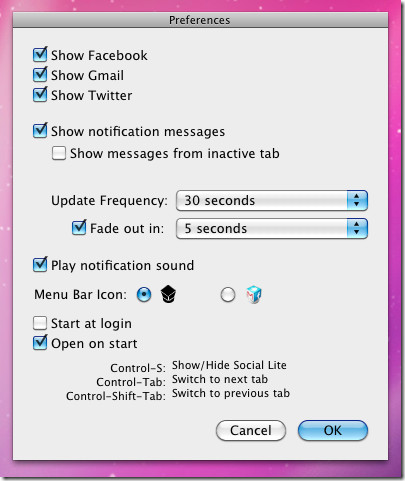 Social Lite works on Mac 10.6.6 or higher.
Get Social Lite from App Store