Catalog, Sort, And Organize Your Book Collection In Mac With Book Hunter
Book Hunter is an all-in-one book catalog manager for Mac which makes managing book libraries a lot easier for you.  Since we all come across a situation where we forget the complete title of the book or author's name, and after involving much effort in remembering the names, we end up recollecting everything about the book but the book title. If you've faced difficulty in remembering the name of book or author in the past, it wont happen again with Book Hunter, as it integrates online book resources to pull out complete information of the book by entering only a part of publisher, author or book name. It also contains a loan management system within the book information form to quickly trace out the borrowers. It collects multiple libraries to separate different genres. The main interface is divided into 4 different panes to manage listed libraries, add/remove book cover of selected book, navigate through the books and to get a basic info of selected book. For the first time, hit New Book on toolbar to add Title, Genre, Author, ISBN number and book cover image.
Alternatively, you can click Autocomplete to fetch book information from online resources, including Amazon (US), Amazon (UK), bol.com, etc. After required book information is entered, move through all other tabs, including Advance Info, Links and Lending history to add extra information, insert useful links, and to list down borrowers names respectively.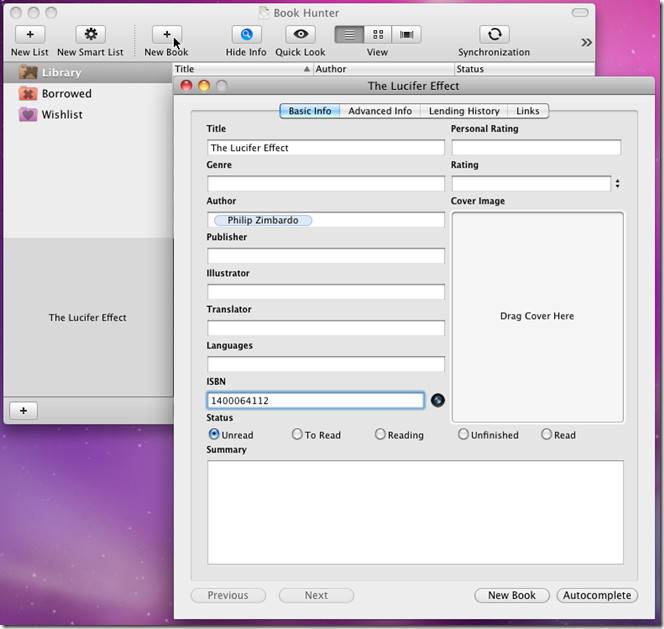 After you've added information of one book, click New Book to start adding details for another book. Follow the same procedure to enter details for all other book which you wish to compile in its library.
Once done, just close the window to view all the added books on the main interface.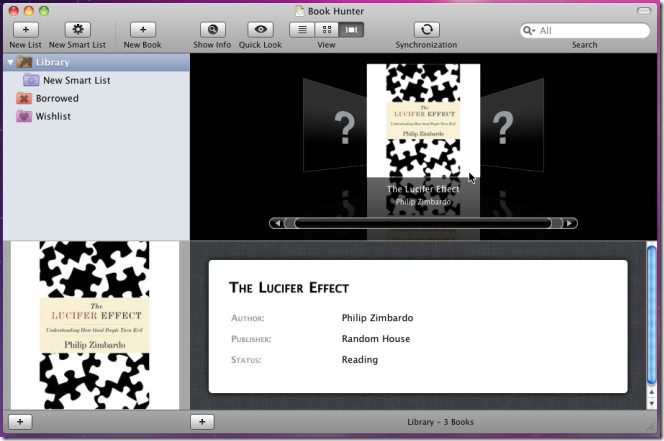 The right-click context menu lets you change the status of book, rate it, remove it from the list and share the book info via email and on Twitter.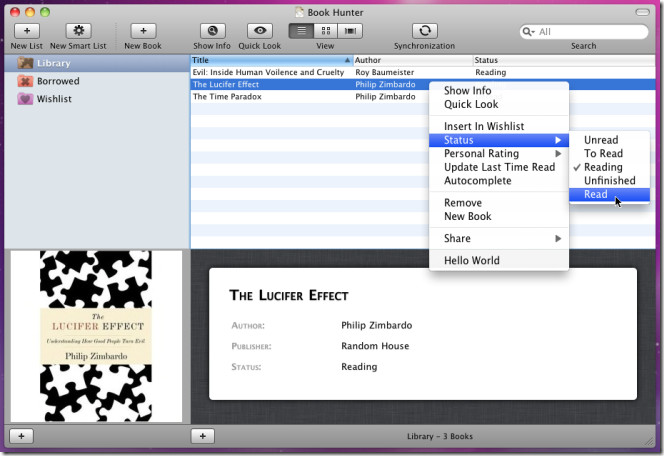 Book Hunter certainly proves to be handy for heavy book readers. If you are having problem in streamlining your book library, organize it using this simple tool.