Clean Up Logs, Cache, History From Your Mac
As with any computer system, they have to get cluttered with useless data over the period of time as they are used. Sometimes, this log and cache data can go into gigabytes, wasting precious hard disk space and bogging your system down. While system cleaners may be abundant and few, ease of use for an average user along with features is what defines the best amongst the lot. Hence we bring you one of the elite; Purity.
This cleaner tool is an essential in data hygiene. It comes preloaded with options for removal of several kinds of files, some even those that you may not even know they exist, while others that you may have forgotten.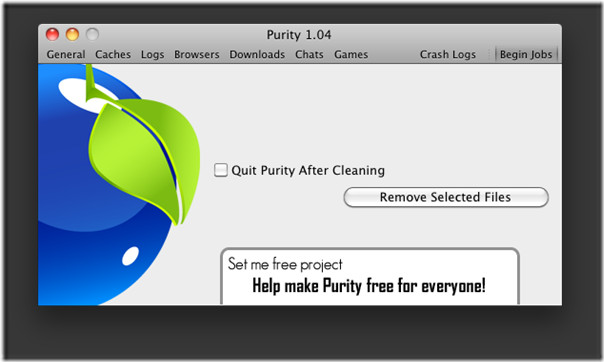 There are seven categories of redundant files for you to choose from: General, Caches, Logs, Browsers, Downloads, Chats, and Games. You may also choose to remove the system crash logs.
Clicking on each category will allow you to select what type of file you want to remove from that category. For example, you can remove DeskShade thumbnails. DVD Player saved positions, QuickTime cache and more from the General category.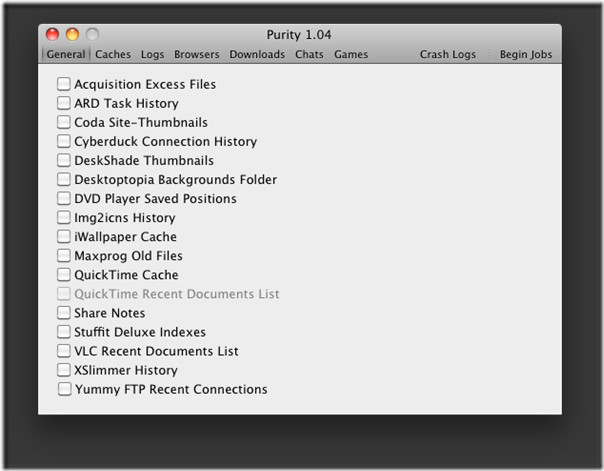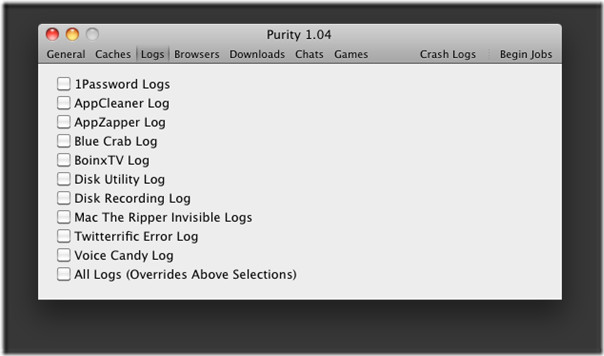 The software also allows removal of useless files for certain games.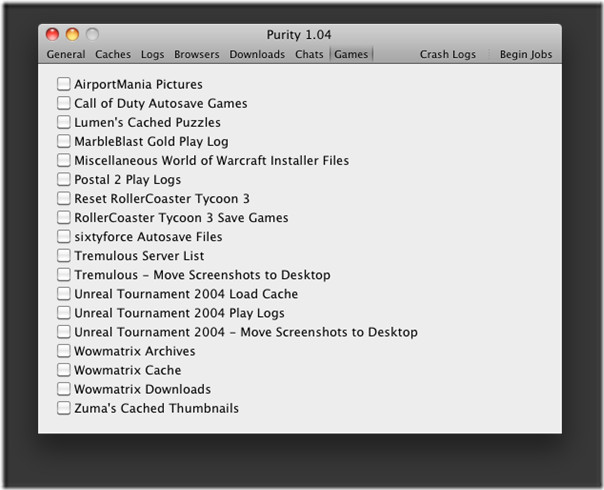 Once you have made your selections, click Begin Jobs to come back to the main screen, from where click Remove Selected Files and your junk is gone. Simple and efficient.
Purity requires Mac OS X 10.4 or later to work.