How to connect a Bluetooth device on macOS
A Mac, whether it's an iMac, a Mac Mini, or a MacBook, all support Bluetooth. Apple makes a few Bluetooth peripherals that are meant to be used with it but since it's Bluetooth, you aren't restricted to just using Apple's keyboard, Magic trackpad, or the AirPods. You can use whatever peripheral you want. Here's how you can pair and connect a Bluetooth device on macOS.
Turn on Bluetooth
Bluetooth is normally on, on a Mac however, you should check it just to be sure. Open the System Preferences and go to the Bluetooth preference. If Bluetooth is Off, you'll see a button to turn it On. Additionally, if you've added the Bluetooth button to the menu bar, you can click it and there will be an option to turn it on in the menu.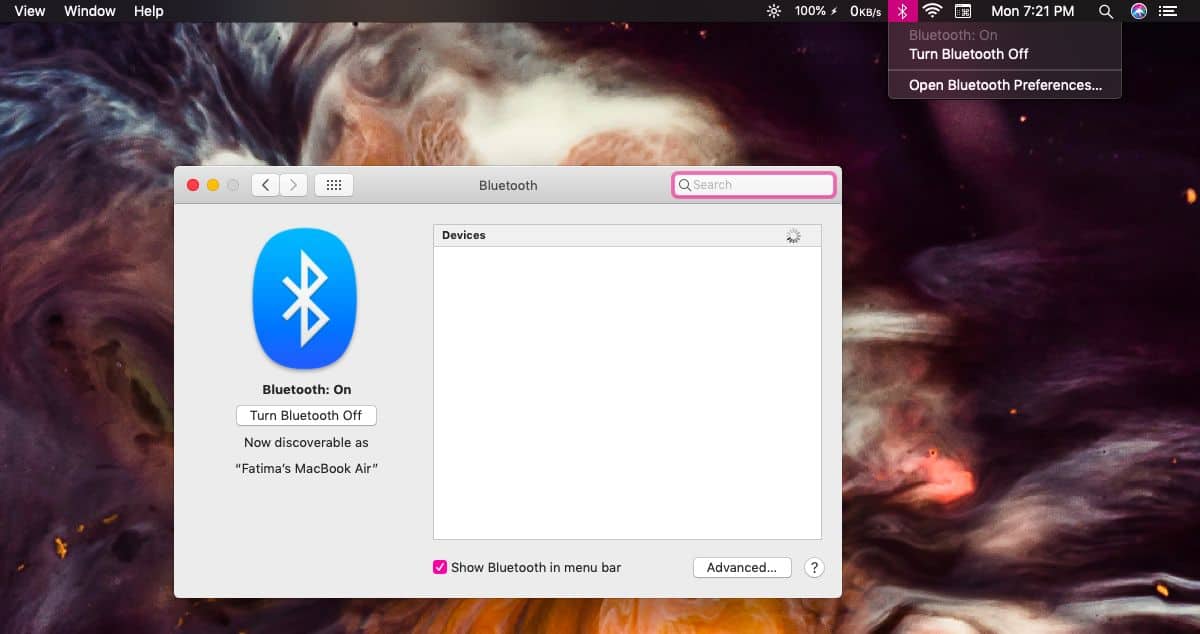 Pair & connect device
Before we get to the pairing and connecting part, it's important to know how Bluetooth devices that do not have an interface connect with desktops. Some devices, when turned on, actively seek a device to connect to. Others will have a button that you need to press down on in order for them to go into 'Pairing' mode. The Apple AirPods belong to this second category. You need to place them inside their case, and press and hold the button on the case.
Turn on the Bluetooth device that you want to pair and connect. Open System Preferences and go to the Bluetooth preference. If your Bluetooth device is in pairing mode, it will appear in the panel on the right.
When it does, click the Connect button and it will be paired and connected to your Mac.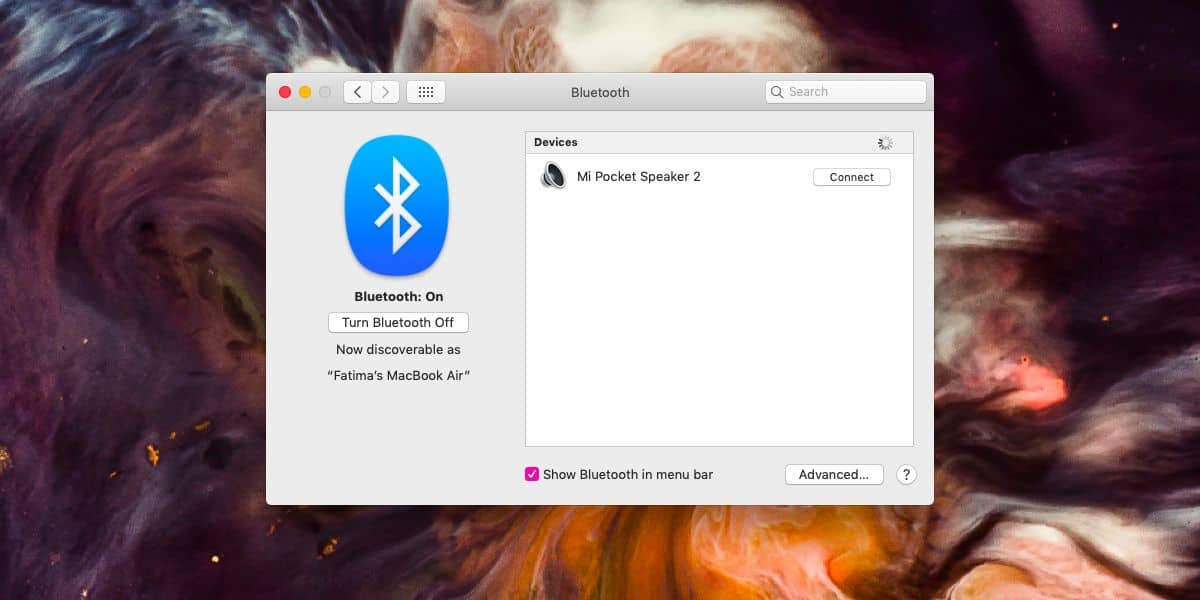 In some cases, e.g., if you're pairing a keyboard, you may need to identify the keyboard or authenticate by tapping a specific key on it. With Phones, you will likely get a code pushed to your phone and it needs to match the one displayed on your Mac in order to authenticate and pair.
Once paired, you can connect and disconnect devices from the Bluetooth button in the menu bar. Each device is listed separately in the menu.
Remove device
To remove a device, open System Preferences and go to the Bluetooth preference. Right-click the device that you want to remove and click 'Remove' from the context menu. After you remove a device, it will no longer automatically connect when it's on or in range. Incidentally, this is also how you can rename a Bluetooth device. There's a rename option in the same context menu.