Contenta Converter Basic: Image Compressor, Resizer & Converter [Mac]
Format conversion software aren't that hard to come by, as you can find even web apps that do as much, but there are few options for file compression, and not many of them deliver reasonable quality images. Contenta Converter Basic is a Mac app that converts between various image file formats, and compresses them. The app also helps you organize the converted images by setting renaming patterns based on one of several parameters provided in the app. Similarly, it lets you create folders for organizing images, where folder names can be pre-defined based on available tags.
The app has a simple drag & drop interface, and you can convert files one at a time, or in batches. To add image(s), drop them onto the app window. Alternatively, you can use the Add Photos button to browse for images. The order of the images isn't important, as you may change it using the Move up and Move down buttons. The image(s) are previewed in a slide show to the left. Clicking Next will let you choose an output format and directory.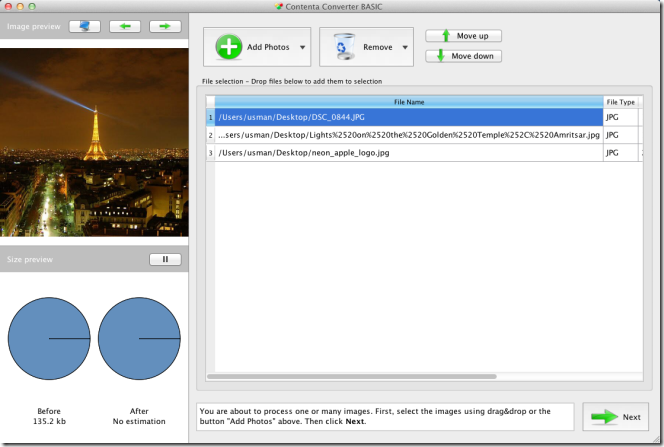 Enter a destination for saving all file outputs, and select a conversion format. You may also choose to retain the original format, and simply change the quality level of the image. To resize an image, check the Do reduce images size option, and enter an image size either manually, or from the Profile dropdown which has a list of pre-defined image sizes. The left panel will show a preview of the images, and an estimated reduction in size after compression.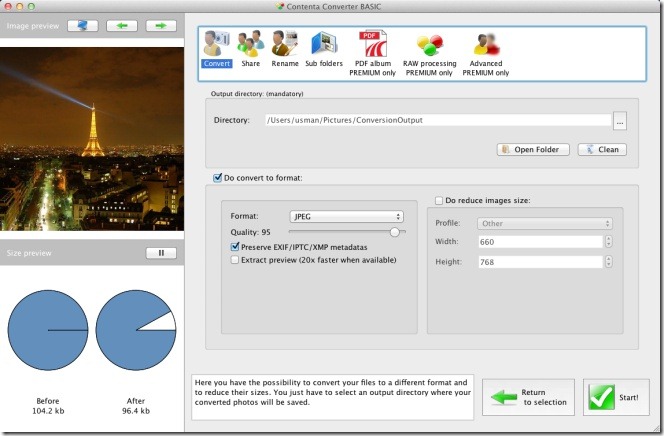 To compare what the images will look like before and after conversion, click the button with a computer on it, just above the image preview area. A new window will open with both the original and compressed images, side by side.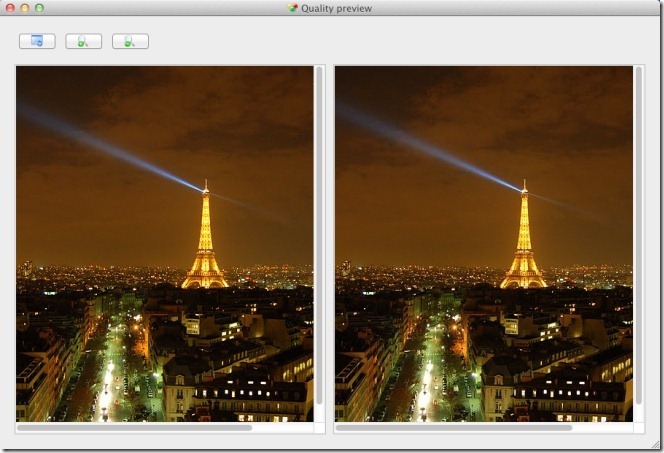 To set a renaming criteria, go to the Rename tab, select the Do rename option, define a renaming pattern, and select a renaming criteria from the Tag dropdown. Type in a name that will be used to rename files as per the chosen tag. To create subfolder for saving the files, visit the Sub Folders tab and follow suit. This feature does not work on multiple files.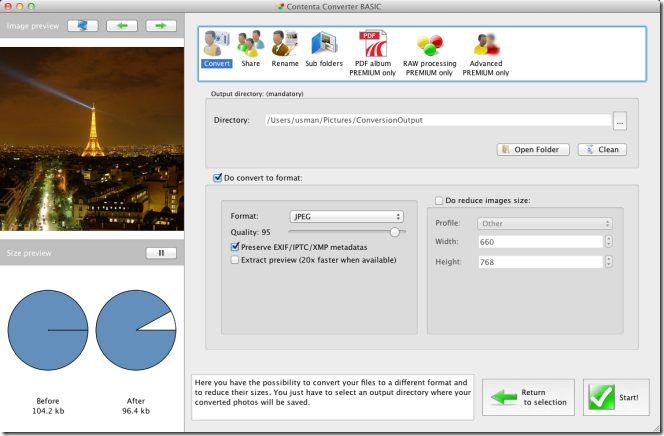 Once you're done, click the Start button and your files will be compressed and converted. A window will open with a summary of the file conversion.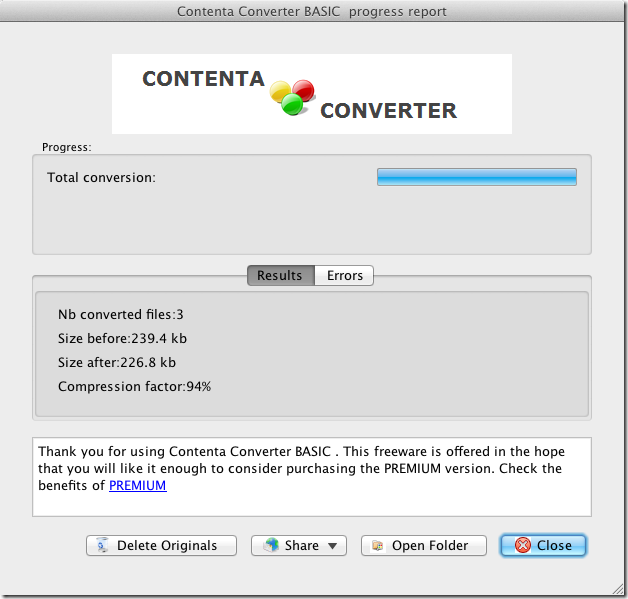 The converted files have reasonably good quality, with the difference between the original and compressed file being very little or negligible. The app has a premium version as well, which allows you to create a PDF album of your images, process RAW images and effects to them.
Get Contenta Converter Basic For Mac