Create And Mount Disk Images In DMG And IMG Format With QuickDMG
Many users find it difficult to deal with Disk Utility (Mac's native disk manager) especially when it comes to creating disk images. If you are having a hard time getting used to Mac built-in Disk Utility, try out QuickDMG – a miniscule application which focuses on quickly creating a disk image. It allows you to choose the disk image type from a wide range of available formats, including, UDIF zlib-compressed, UDIF bzip2-compressed, UDIF read/write, UDIF read only, NDIF compressed, and SPARSE (expandable size with content). It makes creating disk images process as easy as it can be. You would just need to drag a folder or a file over QuickDMG and choose the format to create a disk image in source folder. Furthermore, it launches Finder to quickly select multiple files and folders from arbitrary locations. Disk Images created with QuickDMG are compatible with almost all the Mac OS versions.
To begin, open the extracted folder and run QuickDMG to start selecting files or folders from local locations.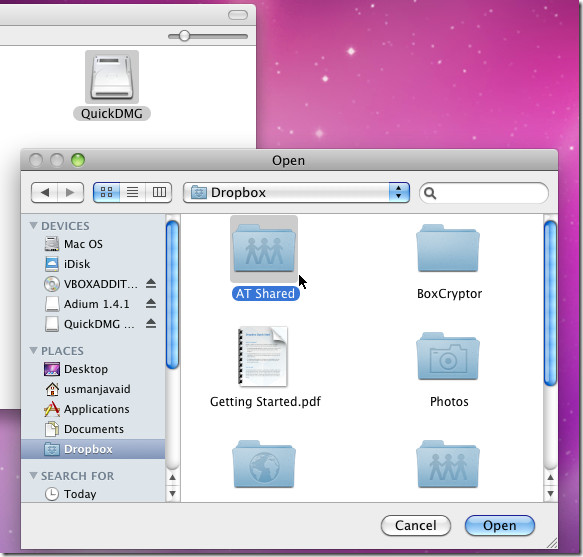 Once selected, click Open to bring up QuickDMG options dialog box, asking to choose the disk image format. Do consider disk image extension while selecting a Disk Image format from the list. After you've selected the disk image format, choose the output location. However, by default, it creates the image in the source directory of selected file and folder location. A click on OK button will start creating the disk image at selected location.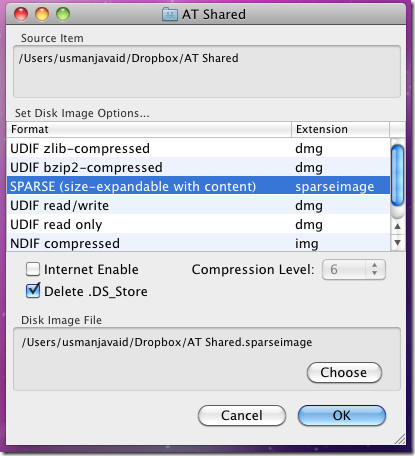 After the process gets finished, you can double-click the image to mount it. QuickDMG works on Mac 10.4-10.6