How To Disable Significant Locations In macOS High Sierra
Apple is getting good at hiding settings. We're beginning to think it might not be an accident or a lapse of judgement by the UX team. It seems Apple added a new location tracking 'service' in High Sierra.  It's called Significant Locations. Significant Locations in macOS High Sierra tracks where you've used your MacBook or iMac for extended periods of time. The information is used by the Photos app to organize them. It's possible other apps use it as well. Here's how you can disable significant locations in macOS High Sierra.
This involves making a change to the security and privacy settings of your system so you will need administrative rights to disable significant locations in macOS High Sierra.
Open System Preferences and go to the Security & Privacy settings. Once inside, click the lock icon at the bottom left and enter the admin password when prompted.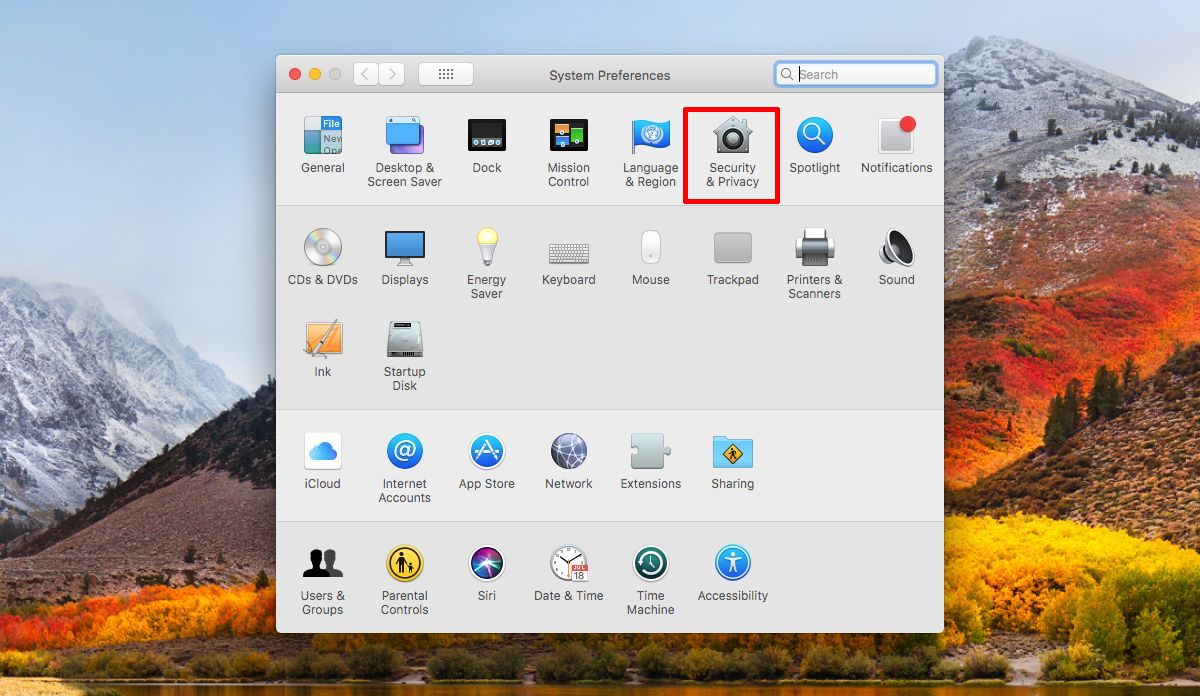 Next, go to the Privacy tab and click Location Services. You will see a 'Details' button next to System Services. Click it.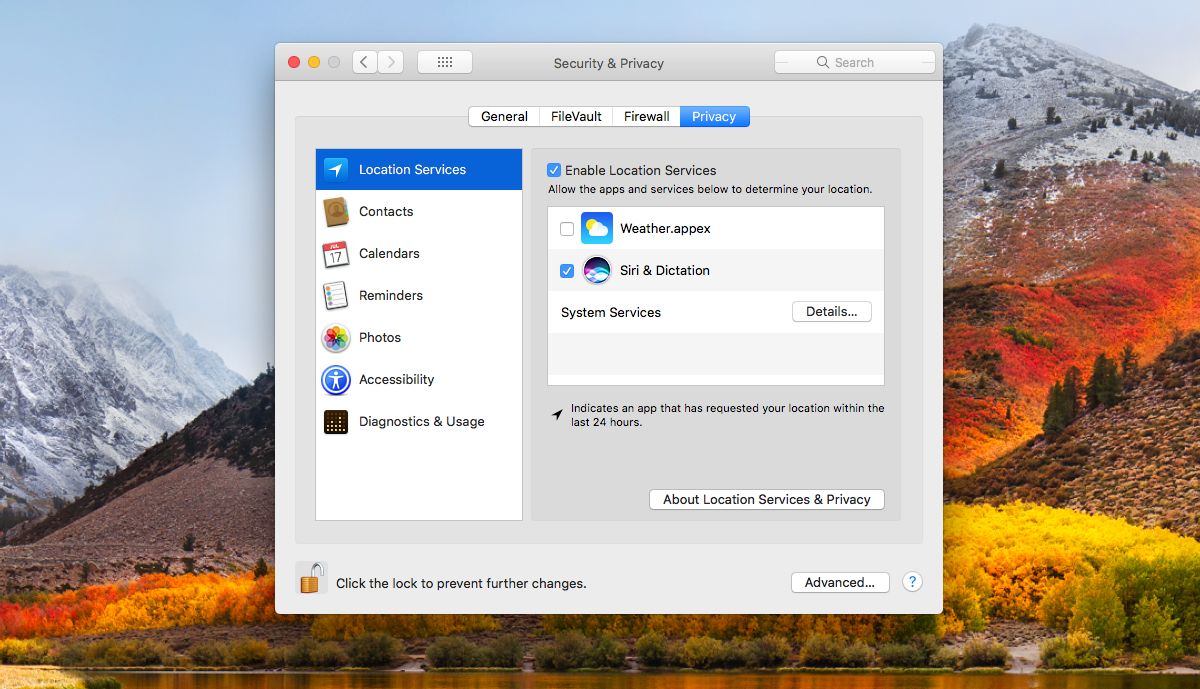 Inside you will see a list of system services and either 'Frequent Locations' or 'Significant Locations' depending on the build you're on. Simply uncheck the option to disable significant locations in macOS High Sierra.
If you want, you can leave the service on but clear all the locations that it has saved so far. To do so, click the 'Details' button next to the Significant Locations option. You will see a list of all locations that macOS has saved. Click the 'Clear  History' button to remove them all.
If you want to keep the service on but know when it's active, enable the 'Show location icon in menu bar when System Services request your location' option. Of course, this means you will see the icon when any of the listed five system services uses your location. Some services like the time zone and find my Mac service probably won't be used much but location based suggestions might use your location quite often.
This information isn't synced to Apple's servers. macOS collects it solely to make the OS work better on your system. Also, Apple has a fairly good track-record when it comes to respecting users' privacy. The only risk that can come from this feature is if your photos are tagged with the location information and you unknowingly upload them online to, for example, Facebook. Facebook not only retains all metadata in a photo, it also tries to analyse and guess what's in them. It's safe to say you shouldn't share this kind of information on the social network for your own safety. if you habitually remove metadata from photos before you upload them, this feature might add it back.