Display Lyrics Of Current iTunes Song On Desktop
TunesTEXT is a free widget for Mac desktop that displays the lyrics of the song currently playing in iTunes right on the desktop. It looks for lyrics in the songs metadata and displays them. If the lyrics data is unavailable, it looks it up from the internet lyrics databases and updates accordingly.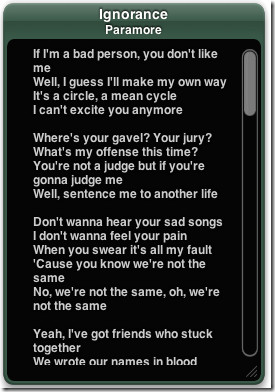 The widget offers preferences menu by clicking the little i icon near the bottom left corner (visible on mouse hover). The preferences offer lyrics embedding in iTunes, window resizing, font face and size, as well as allowing the user to select which databases to look for the lyrics in.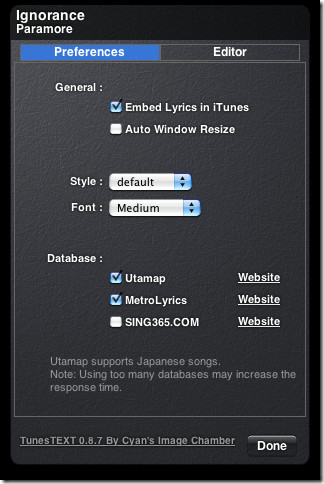 It requires Mac OS X 10.4 or later to work.