How to fix blurry fonts on macOS Mojave
macOS Mojave has a problem with blurry fonts. It may not appear on all devices that are capable of running Mojave but it's highly likely that older Macs may suffer from it. It has to do with font smoothing that is disabled by default. It may, or may not make the font on your Mac look better. If you see blurry fonts on macOS Mojave, it means that you need to enable font smoothing. Here's how you can do that, and fix blurry fonts on macOS.
Fix blurry fonts
In order to fix blurry fonts on macOS, you can either enable font smoothing again, or you can make the text thicker on your system. Either one, or both, might be required to make the font easier to read. You will need admin rights to  do this.
Change font thickness
Open Terminal and run the following command. Take note of the number at the end of the command.
You can replace the numbers with 0, 1, 2, and 3. The 0 value will of course disable the thickness applied to a font. The values 1 – 3 will set how much thicker the font is. 1 applies the least bit of thickness while 3 is its highest value.
It's best to try all three values to see what works best for your system.
defaults -currentHost write -globalDomain AppleFontSmoothing -int 1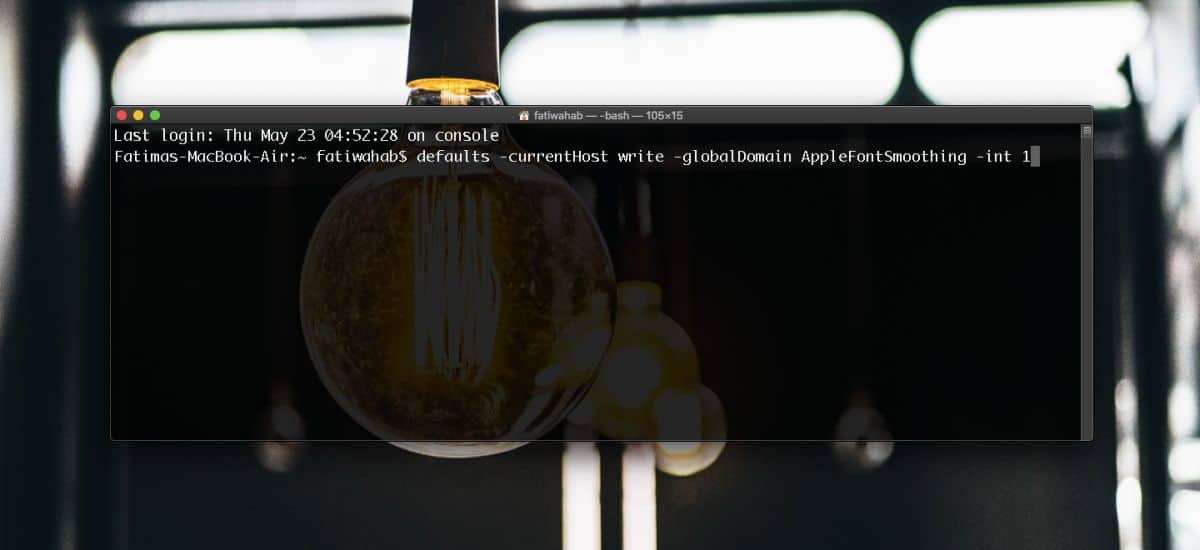 After you run the command, you should either log out and log back in to your Mac, or restart it.
Enable font smoothing
The above method may not work or there may still be room for improvement in which case you can enable font smoothing on Mojave again.
Open Terminal and run the following command. Again, you will need admin rights to run this command.
defaults write -g CGFontRenderingFontSmoothingDisabled -bool NO
Restart your system, or log out and log back in. The fonts on your system should look much better. The following is what the font looks like on a MacBook Air (early 2015) with font smoothing enabled, and the font thickness set to 1.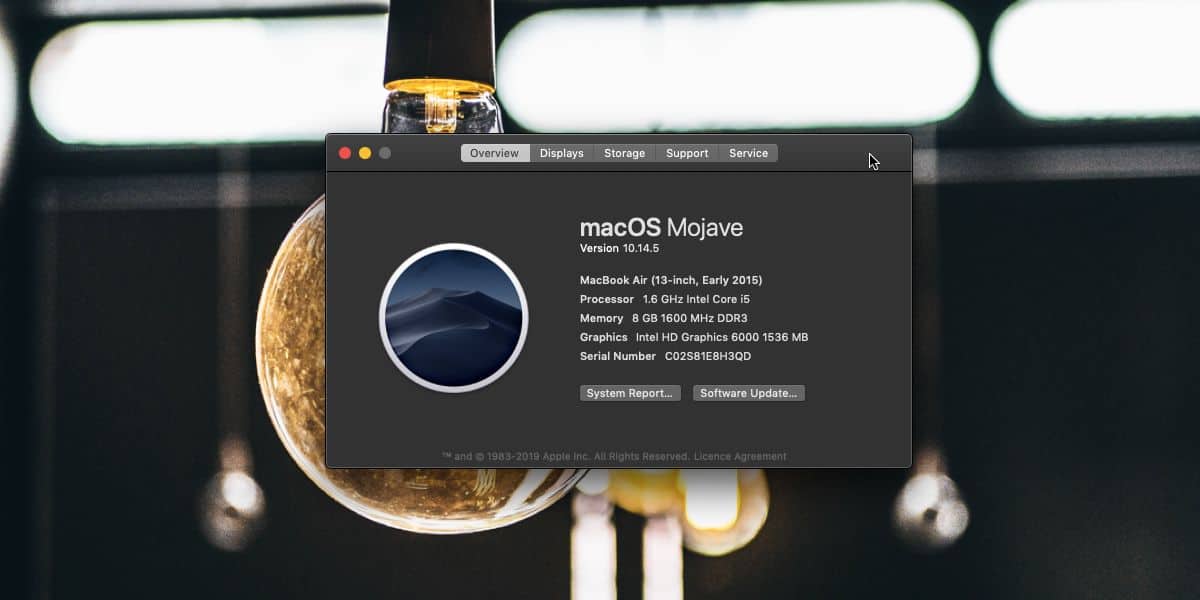 This problem occurs on older Macs that do not have a Retina display. If you're using a MacBook or even an iMac that has a Retina display but you've connected a second, external display to it, you might still experience the problem.
A simple way around this, if you have a Retina display, is to only use Retina displays with it. If your Mac doesn't have a Retina display then the above is possibly the only fix there is.
Windows 10 has a blurry text problem too though Microsoft now proactively tries to fix the problem.