Fluid: Turn Any Website Into Standalone Mac App
Bookmark feature in web browsers provides one of the easiest way to visit our favorite websites While it is convenient to open your favorite websites, it is just as easy to lose it among other opened tabs. Fluid is a free Mac app that lets you transform your favorite web apps into Mac OS X apps, allowing you to launch them from desktop. Think of it as bookmarking a website, only instead of being saved as a favorite link in your browser, it is saved as an executable app, which can be launched from anywhere on your system. Needless to say, Fluid functions as a web browser but instead of allowing you to universally explore the internet, it is meant to browse sites that you've added. The app uses a website's favicon as the Dock icon to distinguish different sites.
When you launch the app, enter the URL for the site you want to create an app for. Type in a name, enter output location, and choose whether or not the website's favicon should be used as the app's icon. Click Create and wait for the app to finish working.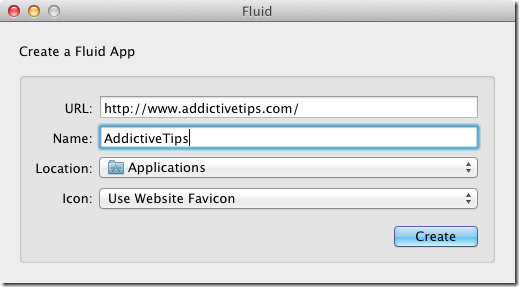 When an app for the website has been created, you will receive an alert. You can now launch the app from wherever you saved it. The favicon might not appear when you first launch the app. Your new app will function like a browser, i.e. it will continue to run even if you close the window. You will have to quit the app to close it. The app will function as a web browser where the homepage will always be the website you created it for. The website links will always open within the app, whereas URLs from a different domain will open in your default browser.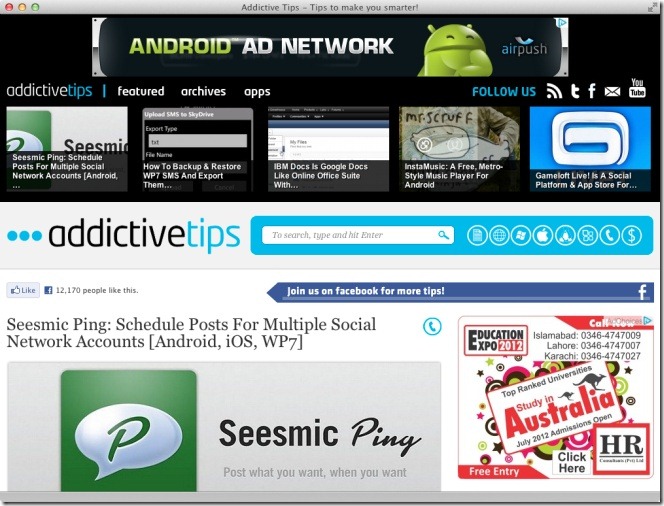 The apps you create have a slew of preferences that you can modify; they change the behavior of new tabs and the appearance of text within the app.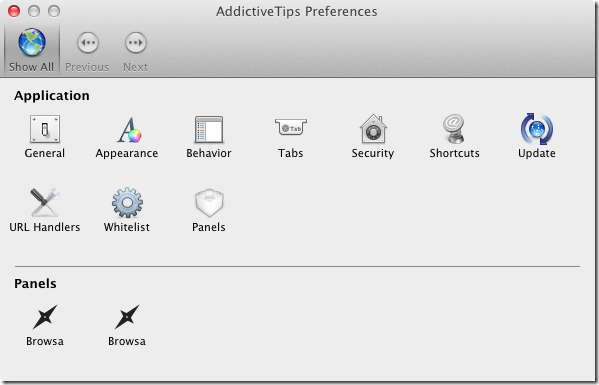 You can watch the video below that demonstrates its usage in detail
The app is free to use, but a paid version is also available that lets you pin the apps to Dock, store cookies separately from Safari, use Userscripts and view the apps in full screen mode. The paid version costs $4.99.