FormatMatch Removes Formatting From Text Copied To Clipboard [Mac]
Copying and pasting text from web pages is something we all do, but what is often a source of annoyance is that the copied text retains its original formatting, and you have to remove it before pasting the text in an email or a word processor. Removing formatting from text isn't exactly a complicated process, but is a redundant one, nevertheless, and it can get more than frustrating at times. FormatMatch is a Mac app that runs in the system menu bar, and automatically cleans formatting from any text that you've copied, so you can paste it anywhere without any intermediary functions for cleaning text.
The app runs in the system menu bar and can be set to start at system start up. With the app running, copy text from any source and paste it in any program. The copied text will be free from any and all formatting. To copy and paste text, use conventional shortcuts Command + C and Command + V.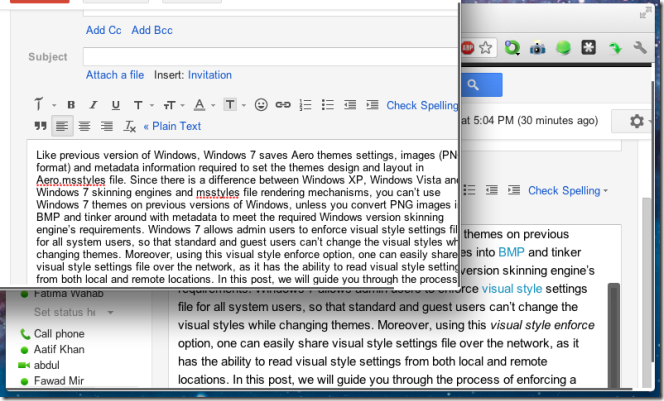 To enable the app at system start up, click its icon in the system menu bar, select Preferences, and select the Automatically start FormatMatch at login option. Additionally, you can set a shortcut key to enable or disable the app (normally, you would have to disable it from the menu bar). To set a shortcut key, go to the app's Preferences, select the Enable shortcut key to activate/deactivate FormatMatch, and in the bar provided next to Shortcut Key, key in the combination you would like to set as the shortcut, i.e., if you want to set the shortcut key to Command + Shift + C, press the Command, Shift and C keys.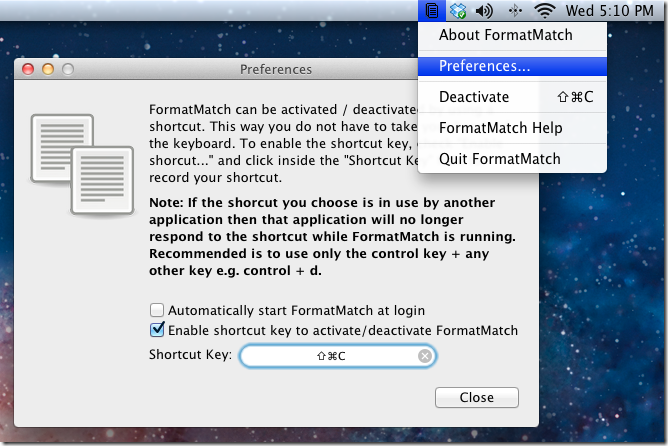 The app is pretty simple, but it removes one of the most redundant functions that Mac (or any other OS') users experience.