Grid: Snap App Windows To Any Screen Corner via Shortcut Keys [Mac]
Divvy is a very popular app window manager for Mac that costs $14.99, which is more than most people would be willing to pay just to snap their app windows to the side of their screen. The app is definitely feature rich, enough for it to be ported to Windows in the form of Windy, but if you're looking for a similar app that's more affordable or free, Grid might be a possible solution. Grid is a free Mac app that lets you use keyboard shortcuts to snap a window to one of four screen quadrants. Unlike Divvy, it doesn't let you record shortcuts or divide the screen into custom parts for window resizing. It does, however, let you snap windows to the side, and resizes them automatically.
When you first launch the app, go to its preferences and record a shortcut. It adds an icon to both the Dock and the menu bar, and both these icons can be hidden to keep the app from being as little obtrusive as possible.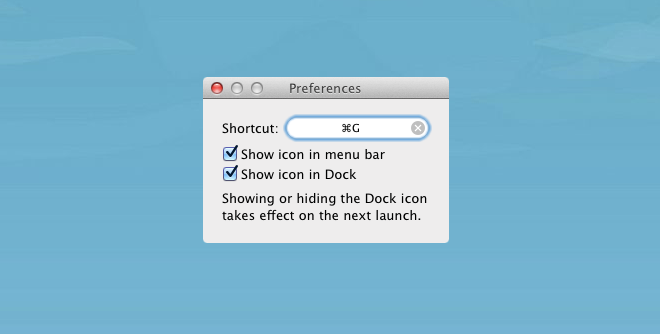 Once you've set the shortcut, open several app windows and press the shortcut you just entered. A four box grid will appear on your screen. Use the arrow keys to highlight which position you want to snap the window to, and hit Return. The app that was last active and at the front, will be snapped to the selected location.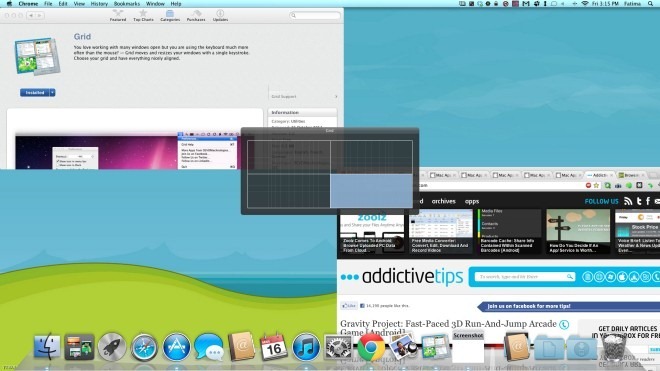 The app doesn't compare to Divvy in terms of features, nor is it up to the same mark as Windy either, but as far as window resizing apps go, it does the trick without any glitches whatsoever, and all from your keyboard.