iFolderer – Quick Way To Create iTunes Playlist [Mac]
Apple has done their best to make playlists creation process a bit easier for users, they even introduced the smart playlist feature but many users still find creating playlists a difficult process. iFolderer wants to change all that.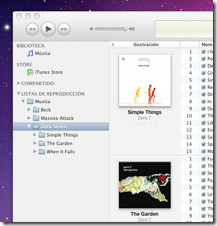 It is a simple tool with drag & drop interface. You just need to drag and drop any folder containing music files and it will automatically create a playlist out of it. The playlist can then be accessed from the left sidebar of iTunes.
If your folder has few sub-folders containing more music files, they will be displayed in the exact same order in iTunes. In short, the whole folder structure will remain intact. When you use this tool, each CD folder will become a Playlist folder. They will be arranged just like they are in your hard disk.
I would request the developer to create a Windows version as well since this tool is the fastest way to create iTunes playlist so far.
It works on Mac OS X. In case you are wondering, it is developed by the same author behind previously reviewed All2MP3. Enjoy!