Inpaint: Remove Unwanted Items Or People From Your Photos [Mac]
If you've ever seen a Photoshop transformation work on an image, you probably would've found yourself wishing you knew how to use the software as well to fix some of your own pictures. For people who end up with bad photos, or photobombs, for that matter, Inpaint is a Mac app that offers an easy solution. The app lets you remove unwanted items from an image by letting you mark it and replacing it with a duplication of the image in the surrounding area. The app works like a cloning tool that you find in image editors, allowing you to remove a part of an image and replace it with the surrounding objects.
Launch the app and open the image you want to fix. The marker tool is enabled by default, so just start marking the items or people in the image that you want to remove. Work from section to section, as you have to mark a single area by left clicking and holding as you mark it. When you release the left-click button, a box appears around the marked area. You can grab the edges or sides of the box and stretch or shrink it. The area of the box defines how much of the surrounding image will be used to fill in the gap created by removing the marked object.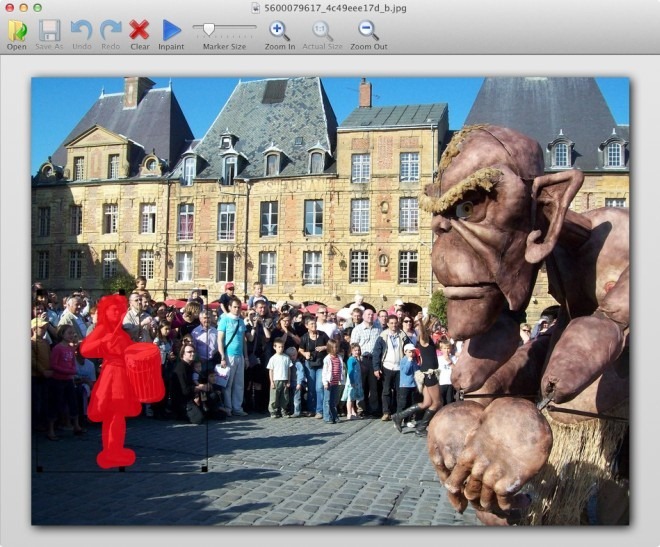 Click Inpaint on the top bar and wait while the image is processed. You can undo the change using the undo button. When you've got your image looking the way you want, save it. The app does not overwrite the original image. Results of the processed image (from the screenshot above) are shown below in the after shot.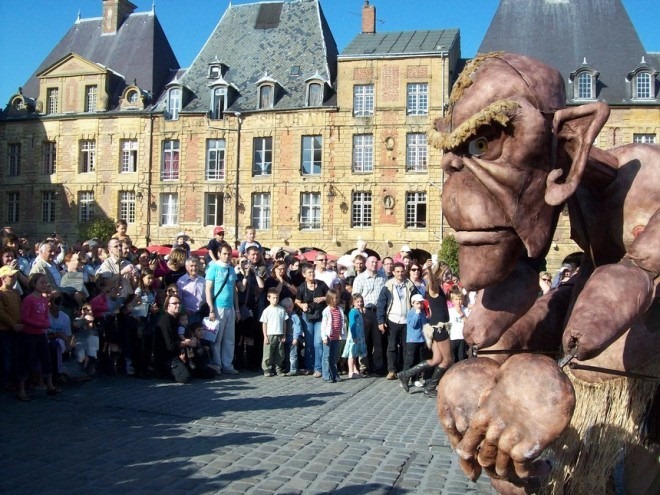 The app is best used for removing unwanted items from landscape photos. Using it on photos with large crowds will leave you with the same people showing up all over the image. The app can also be used on photos with fewer people to just remove that one annoying person or irritating uncle.
Get Inpaint From Mac App Store