InstaBackup: Backup Your Instagram Photos To Your Local Drive [Mac]
Facebook has acquired Instagram and there is natural concern over what will change about the amazing  app. While some people might be concerned that the app won't be the same anymore, others are definitely worried Instagram will turn to the dark side of the Force and go Darth Vader on our cameras. If you think Instagram is no longer the place for your photos and are gearing up to delete your account (or if you think it would be neat to have a backup of all your photos), InstaBackup is a free Mac App that will let you backup all photos in your stream to your hard drive.
The app's interface is simple, even if somewhat lackluster. If you consider the time frame it took for this app to go from conception to creation, the interface isn't something to pick at. Launch InstaBackup and click the login button at the bottom. You will login to Instagram via your browser, and then allow the app to access your account.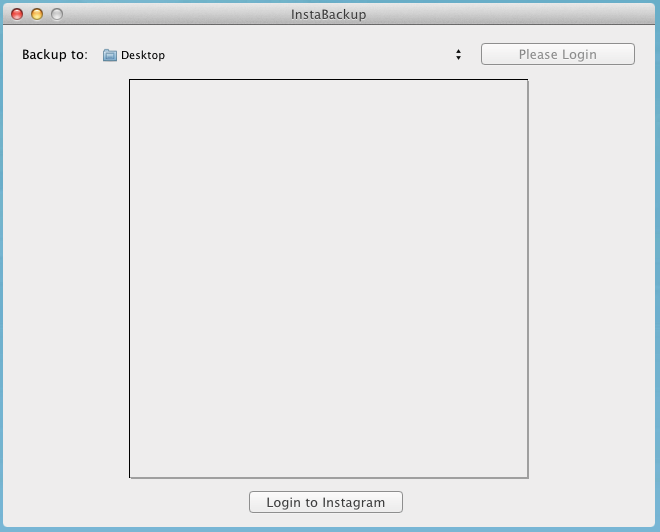 Once logged in, click the Backup to dropdown and select a location for saving your images. The app automatically creates an InstaBackup folder at the location you choose. After that, just click Backup in the top right corner. The time taken to download your photos will depend on how many you have in your stream. You can terminate the backup anytime by clicking the Cancel button, which replaces the Backup button when your images are being downloaded.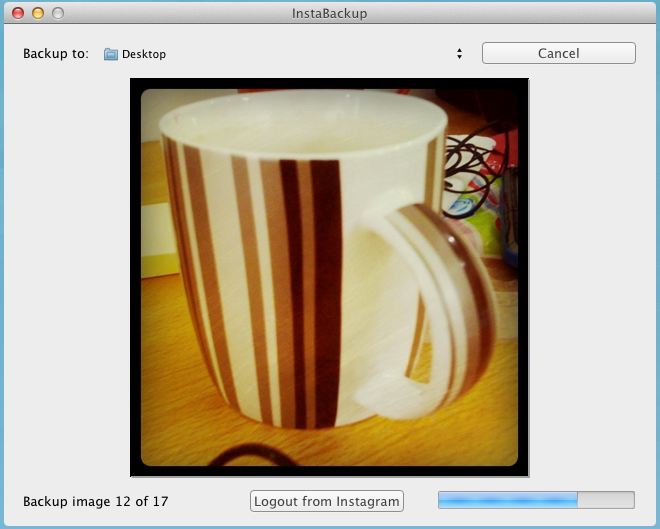 Whether or not your Instagram really is in danger, is not clear at or now, but if you're the 'better safe than sorry' type of person, you can easily create a backup.