InstantPhotoColor: Color Images Without Losing Their Details [Mac]
Finding apps, desktop, mobile or web, that add color filters to your images is no big deal. What's slightly harder to do is to find an easy-to-use app that lets you color just a portion of an image without losing the image details themselves. InstantPhotoColor is a free Mac app that does just that. It has a single function, and that is, to color your images(s). The app saves images to PNG or JPG format. Using the built-in brush tool and the color selector, pick out a color, and drag the brush over whichever area you want to color.
Launch the app and open an image from the File menu. The app does not support drag & drop, nor does it have more than one brush shape. The available brush shape, a circle, can be enlarged or shrunk.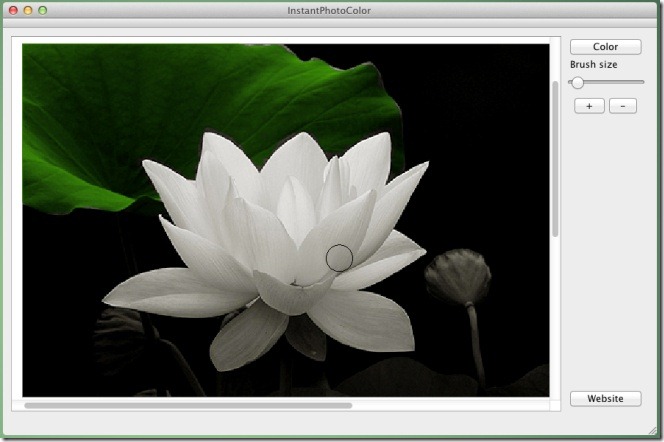 Depending on the size of the image, you might want to zoom in or out, to make it easier to use the brush. To zoom in & out, use the plus and minus buttons just below the Brush size slider. Use the scrollbars to position the image in the app window. The app window itself can be freely resized. To increase or decrease the brush size, use the Brush Size slider. There is a limit to how small the brush can go, and if the slider is moved to the extreme left, the brush disappears altogether. In the event that you're trying to color around or in some corners and fine edges, the zoom tool will help you color better if the minimum brush size is still to big.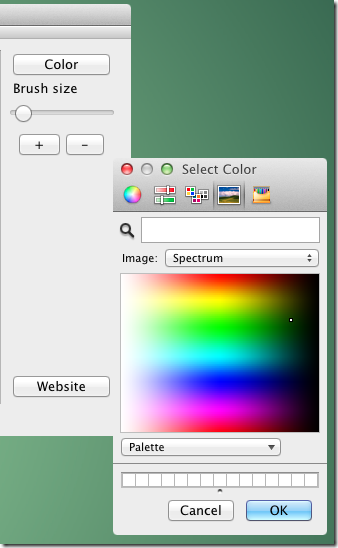 To pick a color, click the Color button and choose a color from the color selector that opens. The colors will always be transparent, so that the lines and details of the underlying photo are never colored over. The app, sadly, does not have an undo function, so color with caution. When you're done, save your final result from the File menu.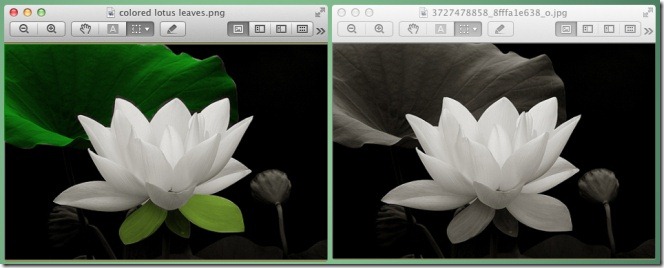 The app doesn't boast of any high end image editing features, but for a Mac app that did even this much, would likely cost you otherwise, and this one is free. It can, nevertheless, do with an undo feature. InstantPhotoColor is available for both Mac and Windows platforms.