MLookerCL: Media Viewer That Supports Slideshows & Video Playlists [Mac]
Most free file viewers are just apps that allow you to read a particular set of file formats, and stay restricted to one particular genre of files, like audios, videos, images etc. Any other sophisticated features are likely to be sitting behind a price tag. MLookerCL is a free Mac app that is, at the core, a viewer for all types of media files. In functionality, it allows you to create playlists of audio or video files you want to view, and play multiple images in a slide show. The app allows you to view basic file information via a simple shortcut and can compress JPGs. Additionally, MLookerCL will allow you to play videos as a desktop background.
When you launch the MLookerCL, your screen, except the menu bar and Dock, will go black, and that is no cause for alarm. Image Viewer is accessible in this mode from File > Open. To view information for an image, hit the Command+I shortcut. The up/down arrows let you view the next/previous image, and Option+ left/right arrow keys allow you to scale the image size, with the right arrow increasing the size, and vice versa.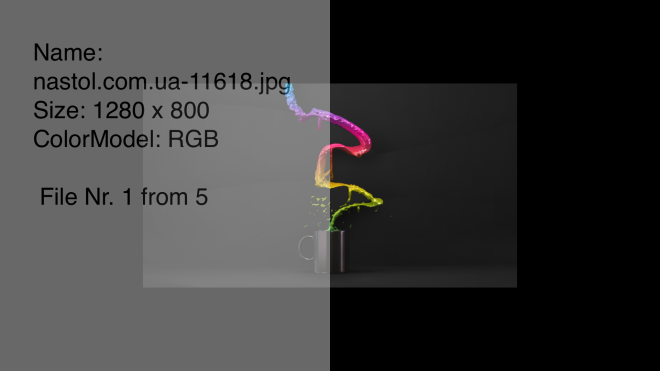 Before you start viewing videos, you might want to visit the app's preferences first. You can manage the screen's transparency, the file compression rate and how much an image is scaled down. The only option relevant to videos is the Movie on Desktop setting. If you check it, your videos will be played as a desktop background.
Browse and open any video from your hard drive. To create a playlist, go to Playlist > Show List and a window will open, allowing you to add as many videos to the queue as you want. From the Window option, select ControlBar and you will be able to view a seek bar and play/pause buttons on a video. Videos can be repositioned on the screen by clicking and dragging with your mouse.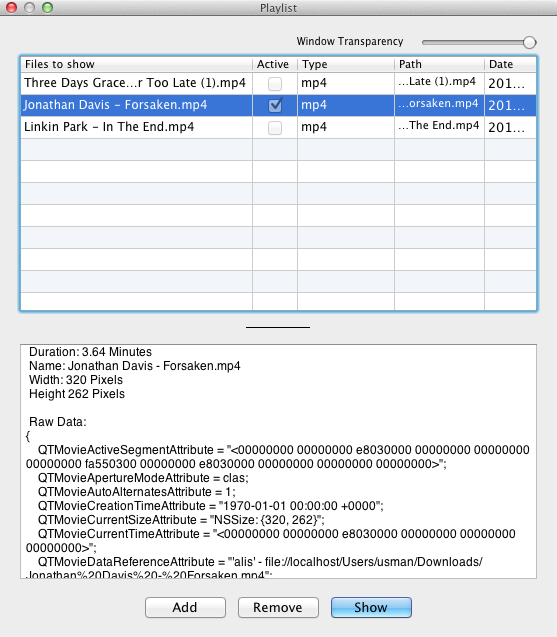 As long as Movie on Desktop is not enabled, you can move the video to any part of the screen. If you enable the Movie on Desktop option, it will remember the position. The play/pause and seek bar will no longer be functional, and you will have to quit the app to stop a video from playing.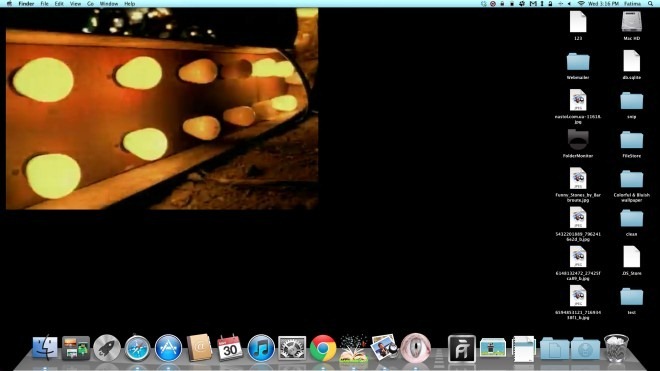 The app shows file information for videos as well when you hit Command+I. As far as simple file viewers go, MLookerCL does take it up a notch and is worth a try, at the least.
Get MLookerCL From Mac App Store