5 Major New Features In OS X Mountain Lion 10.8.2
The iOS-ification of OS X in Mountain Lion has entered the next stage – syncing over iCloud. Apple has released the stable version of Mountain Lion 10.8.2 alongside the final version of iOS 6. iCloud graduated from beta just recently, and came out with two new apps, Reminders and Notes, which are the iOS apps of the same name ported to the web. This new release of OS X is centered around syncing to iCloud with iOS 6-powered devices now being able to sync that data back. Additionally, when Mountain Lion was first released, only Twitter integration was added, and Facebook integration was scheduled for Autumn. With the release of OS X 10.8.2, you can now post to Facebook that you're going to crunch leaves, since Facebook integration has arrived (and the leaves have, indeed, started falling). Other features that will be significant for end users are the addition of shared lists in Reminders, Safari's ability to restore previous sessions, Messages being able to receive iMessages and FaceTime calls made to your Apple ID, and Game Center providing friends' suggestions from Facebook, as well as acting as a platform to challenge your friends to a game.

Facebook Integration
Options to share files or links to Facebook will be found alongside every option to share or post on Twitter. To set up you Facebook account, head over to System Preferences, and you will see Facebook as one of the accounts you can add in Mail, Contacts & Calendars. In addition to posting to Facebook from Notification Center and sharing files and links directly from Finder and Safari, your friends' email addresses will also be imported to Contacts (you may opt out of this if you like).
This integration doesn't mean that any and all apps you install on your Mac will have complete access to you account; each time an app wants to access your social data, it will explicitly ask for permission. The integration here means you won't have to sign in over and over again.
Messages & iMessages Changes
Messages will now be able to receive iMessage and FaceTime calls made to your Apple ID. If you're spending some time away from your iPhone, or just want to focus on work instead of constantly checking your phone, this will ensure you don't miss any urgent messages or FaceTime calls. You don't have to set Messages up; once you upgrade Mountain Lion, the feature will be added automatically, and iMessages will begin to be received on Messages.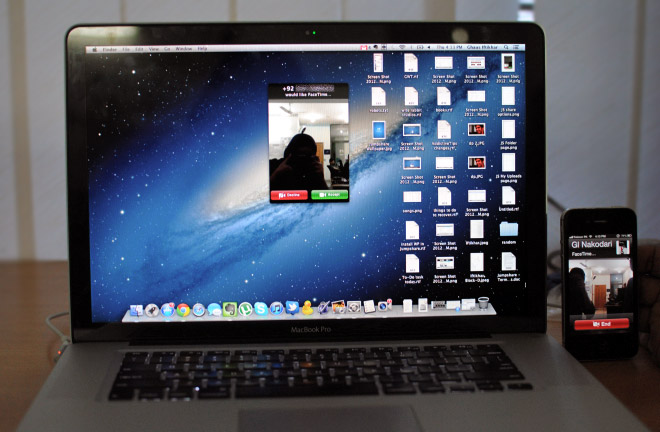 Game Center Improvements
Although an extension of Facebook integration, Game Center will now allow you to challenge your Facebook friends to games. Likewise, you will also receive your friends' suggestions from your Facebook network, and be able to see which games you have in common with someone.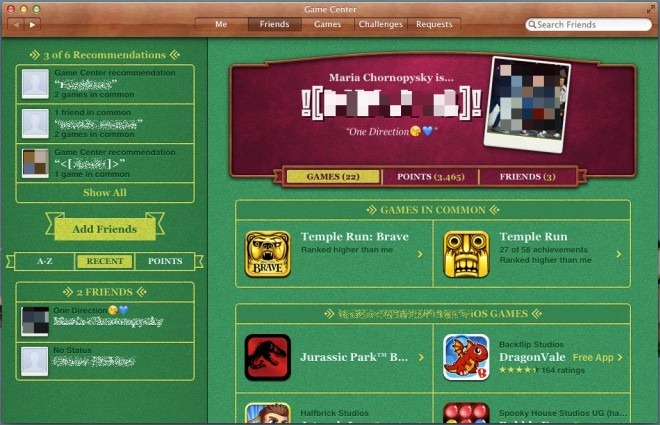 Shared Reminder Lists
Sharing reminder lists was a feature in OS X Lion. With reminders added as a separate app in Mountain Lion (it was part of iCal in the former), the shared lists disappeared, much to the annoyance of many users who found them useful. These shared lists are now back in OS X 10.8.2. Click a list, enter a contact's Apple ID, and they will receive an invitation to join your list. Notification Center will inform you when your contact has accepted the invitation.
Restore Browsing Session On Safari
An update to Safari is included with the new OS update. That brings the latest version to 6.0.1, and most of the changes are minor. The only one that might interest you is the newly-added feature to restore your previous browsing session. Instead of loading the Apple Homepage, Safari can now be set to open the pages you had opened the last time you used the browser. Open Safari's preferences, and from the Safari Opens With dropdown, select All Windows From Last Session.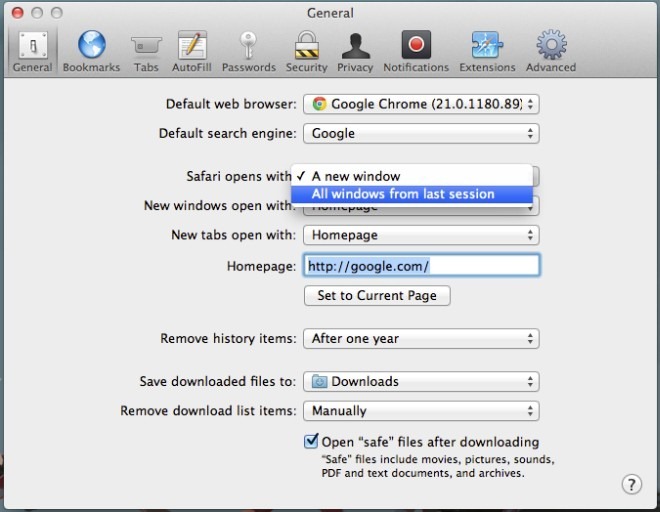 Although the changes may seem trivial, the update to Messages and Facebook integration is actually huge. Users who upgraded from Lion to Mountain Lion will be able to share reminder lists once more, and gaming will hopefully be more fun. You may also view the complete release notes for OS X Mountain Lion 10.8.2.